Report: Family of Joe Paterno Denies Coaching Legend Has Passed
January 22, 2012

Rob Carr/Getty Images
In the wake of wild speculation about the status of college football legend Joe Paterno, his family has spoken out, denying that the ex-Penn State head coach has passed away.
The confusion started with dueling stories from Penn State student blog Onward State and CBS Sports, both of which declared that Paterno had died. In the wake of the stunning news, the family came forward and categorically denied the reports, reaffirming what most already knew, that Paterno was in the hospital and his condition was serious.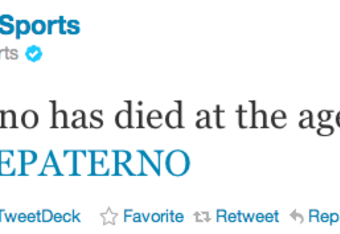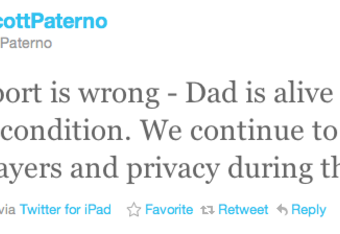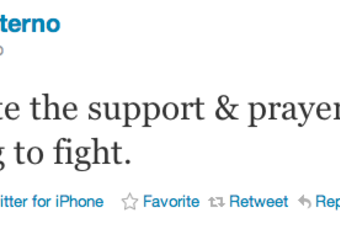 Both CBS Sports and Onward State have taken down their reports, while also apologizing for the misinformation.