Men's Lacrosse Division I Midseason Update
http://uvalaxfan.wordpress.com/
As we approach the halfway point of the Division I Men's Lacrosse season things are beginning to come into focus. National Title Contenders such as Virginia, Maryland, Cornell and Notre Dame have differentiated themselves from the pack and figure to play major roles in their respective conferences. Others such as North Carolina, Harvard and Hofstra have exposed themselves as talented, yet flawed teams with a difficult road ahead.
With conference schedules ahead, who is poised to conquer the ACC? The Big East? The Ivy League? Looking ahead to the rest of March, April and May here are five major story lines to keep an eye on throughout the Division I landscape.
Begin Slideshow

»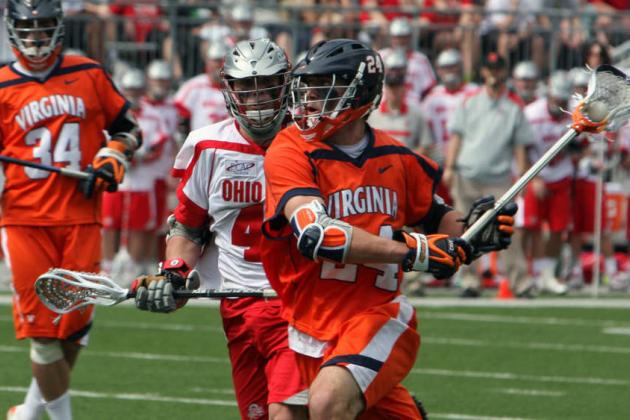 uvalaxfan.wordpress.com
After almost stumbling out of the blocks against an underrated Drexel Squad, Virginia rattled off a number of convincing victories against teams such as Stony Brook, Vermont and Syracuse. Heading into the Kinoca Minolta Face Off Classic, the Cavaliers looked nearly unbeatable.
However, Cornell ultimately took Virginia to the brink, forcing last-second heroics from Steele Stanwick and Colin Briggs to carry the Cavs to a 9-8 overtime victory. While the Big Red are undoubtedly one of the top-five programs in the nation, Virginia's conference rivals, such as Duke and Maryland, must feel better about their chances of beating last year's national champion.
With that said, Virginia's mixture of talent, experience and athleticism still has it as the favorite to win in 2012. The two hardest games remaining on the Cavs' schedule? Saturday's game in Charlottesville against Johns Hopkins and their March 31st matchup at Maryland. If the orange and blue can emerge from these next 10 days with two victories, they will be assured the title of the nation's best team heading into the NCAA tournament.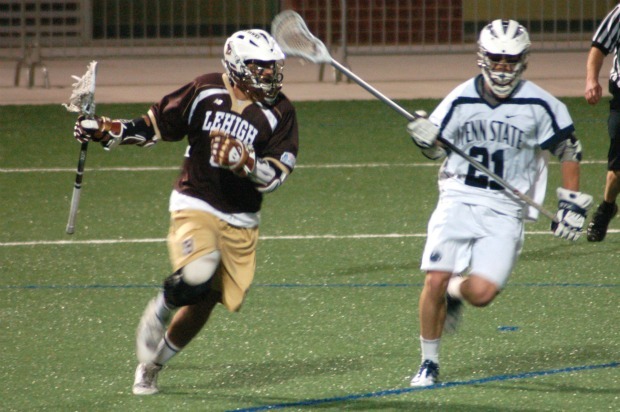 http://www.lacrosseplayground.com
In my Division I preseason preview, I contended that this season was truly make or break for Lehigh coach Kevin Caseese. Without a doubt he and his squad have exceeded all expectations, beginning the season 8-1.
After being blown out by Villanova back in February, the Mountain Hawks have shown up week in, week out. After last weekend's convincing 9-5 victory over Penn State, a Patriot League title is definitely in the crosshairs of Lehigh. However, if the brown and gold are going to win their first conference title since joining the Patriot League in 2003, they will need continued contributions from star players David DiMaria and Roman Lao-Gosney. With a combined 22 goals and 17 assists, these two figure to remain key to the Mountain Hawks' efforts.
Two games to watch in the second half of the season? Their March 30th matchup at Navy and April 14th game with Colgate both figure to be challenging affairs. With victories against the Midshipmen and the Raiders, Lehigh could be looking at a Patriot League title and a bid in the NCAA tournament.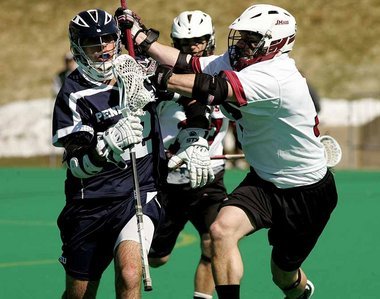 http://www.masslive.com
I have to admit that I didn't see this one coming: The minutemen of UMass are 7-0 and on track for their first NCAA tournament berth since 2009. With an absolutely stifling defense (which has not surrendered double digits yet this season), UMass has won in impressive fashion against teams such as Army, Bucknell and Penn State. However, they have yet to face any of this season's top programs and will not unless they reach the NCAA tournament.
That doesn't mean that they have an easy road ahead. Two tough games lurk on the horizon: An underrated Harvard team comes to Amherst next week, and conference foe Hofstra is an inconsistent yet dangerous squad.
Two players to keep an eye on the rest of the way? Star attackman Will Manny has 33 points in just seven games (21 goals, 12 assists) and senior defenseman Greg Anderson leads the Minutemen's impressive defense.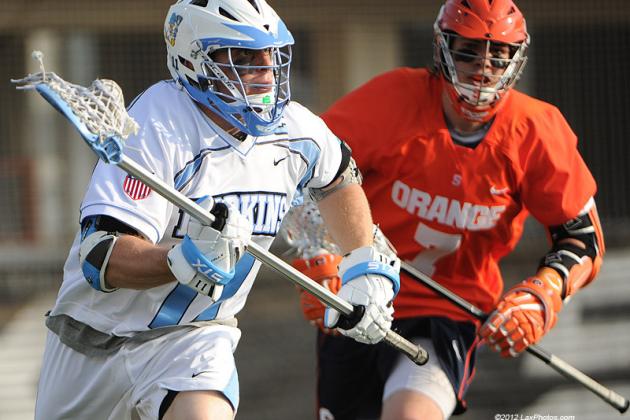 laxmagazine.com
What's the single best game to watch this weekend? How about No. 1 UVa hosting No. 2 Johns Hopkins? Faceoff is at 2:00 p.m. Saturday (ESPNU). Needless to say, this is the sort of matchup that will demonstrate who truly has the talent to win it all in 2012. My Call? UVa by 2, 11-9.
Forgetting this weekend's matchup, Johns Hopkins has been absolutely dominant this season. At 7-0, the Blue Jays have yet to truly be tested by anyone and figure to remain a top-five team for the remainder of the season. The two players to keep an eye on for the rest of the season? Leading points scorer Zach Palmer (11 goals, 15 assists) will have to continue to facilitate the Blue Jays offense, while top faceoff man Mike Poppleton needs to remain dominant (65.1 percent).
An incredibly large and physical team, look for Hopkins to reach the Final Four this season.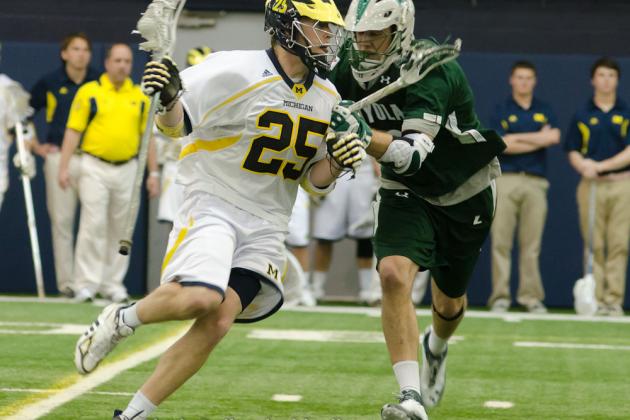 http://www.greatlaxstate.com/
Another unexpected team on top of its conference? The greyhounds of Loyola (Md.) have proven that they are here to stay in 2012. With notable victories over Duke, Delaware and Towson, Loyola heads into Wednesday's matchup with Georgetown riding high.
Two reasons the Greyhounds can win the ECAC in 2012? Leading scorer Mike Sawyer (21 goals, five assists) has been absolutely lighting it up thus far, and he is well-complemented by fifth-year grad student Eric Lusby (16 goals, eight assists). Averaging over six goals a game between the two, Loyola will depend on them heavily the rest of the way this season.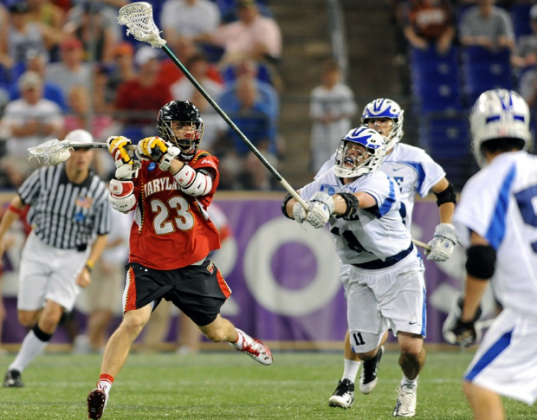 With a month and half until the NCAA tournament, the 2012 lacrosse season (and the weather) is just starting to warm up. With great teams around the nation, it should truly be a year to remember.