Missouri Basketball: 5 Lessons Learned in Win over Baylor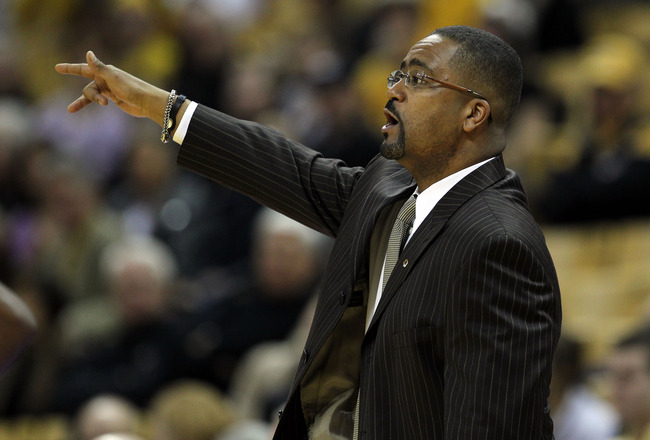 Jamie Squire/Getty Images
The Missouri Tigers picked up their biggest win over the season so far when they defeated the Baylor Bears on the road by the score of 89-88 on Saturday.
MU was able to get four of their five starters into double figures, with forward Ricardo Ratliffe leading the way with his career-high 27-point effort in the contest.
Here are five lessons that we learned from Mizzou's big road win victory over the Bears.
Missouri Does in Fact Have the Quickest Guards in the Nation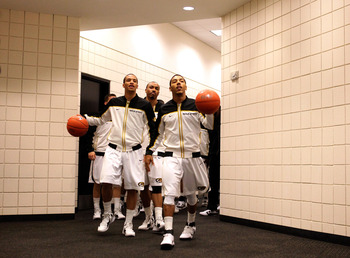 Jamie Squire/Getty Images
If you have watched any of Missouri's games this season, you will see that they have the fastest set of guards in the country.
In fact, junior Michael Dixon and sophomore Phil Pressey might be two of the fastest guards in recent NCAA history as well.
This is a huge advantage for Mizzou, as they displayed in their win against Baylor this weekend.
When they are hitting their shots, there aren't too many teams in all of college basketball that can stack up with this stable of guards right now.
Phil Pressey Has Emerged as a Go-To Player For Missouri This Year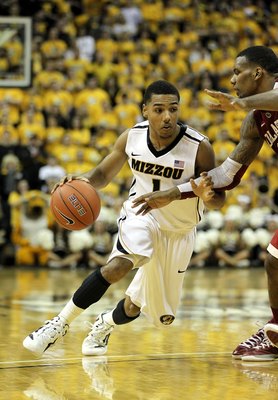 Jamie Squire/Getty Images
Remember last season when MU guard Phil Pressey was forcing the issue too much and looked out of control?
This season has been a different story.
Pressey is now averaging just over 10 points a game, and six assists as well, as he added 18 more points and seven more assists again Baylor on Saturday.
He has also stepped it up on the defensive end of the floor, as he picked up six steals in this game as well.
This Team Can Still Win Big Games Without Marcus Denmon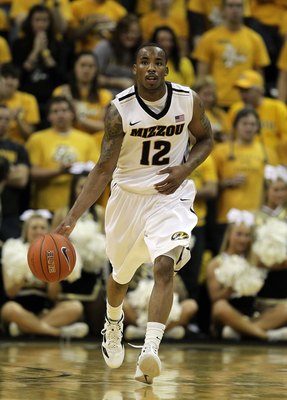 Jamie Squire/Getty Images
For the third time in his last four games, Missouri guard Marcus Denmon struggled in shooting from the floor.
He hit only 3-of-9 shots on the afternoon, including just 1-of-7 from behind the three-point arc.
The Kansas City, MO native still was able to pour in 15 points from getting to the line 10 times, but he never got it going from the floor.
Clearly, it didn't matter to Missouri since they were still able to overcome Denmon's shooting woes once again it prevail with another important win in Big 12 play.
Ricardo Ratliffe Was the MVP of This Game for the Tigers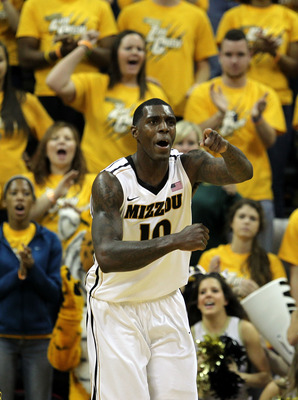 Jamie Squire/Getty Images
Missouri senior Ricardo Raliffe had the best game of his Mizzou career on Saturday.
He threw in 27 points on 11-of-14 shooting, and also nabbed eight rebounds from his forward position.
Like many other players on this roster, he appears to be very improved from last season and really has a nose for the ball down low.
Ratliffe's soft hands and quick shooting helped him to carry the Tigers in this victory, and they will need this kind of effort from him in their remaining conference schedule if they want to have a chance at winning the Big 12 outright.
Head Coach Frank Haith Has This Team Playing Very Well Right Now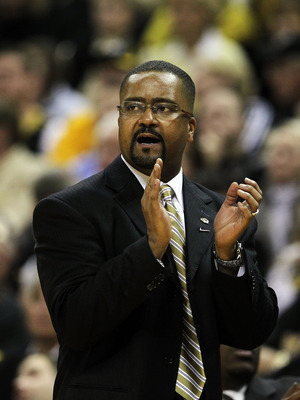 Jamie Squire/Getty Images
It's truly remarkable what first-year head coach Frank Haith has already done for the Missouri Tigers basketball team this season.
He is not only led his squad to a 18-1 record and a number five overall ranking, but he has also inspired confidence in his players throughout the entire season to this point.
Haith has his team believing that they can beat anyone right now, and that is a scary thing for the rest of the Big 12.
It's amazing to think that he has done this all with virtually the same team as last year, except without starting forward Laurence Bowers.
Keep Reading

Missouri Tigers Basketball: Like this team?