2012 NFL Draft: Minnesota Vikings 7-Round Mock Draft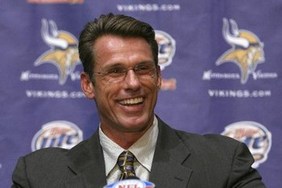 It's been a while since I've written an article. I had pretty high hopes for last season. I thought Bill Musgrave was going to show Minnesota a real "kick ass offense." I thought the secondary would actually be alright, even with an aging Antoine Winfield and no clear-cut safety.
Like Leslie Frazier, though, I was delusional.
Last season was an absolute disaster. Of course, what 3-13 season isn't? The Vikings last year looked old, out of shape, injury-riddled, and they lacked overall talent.
The good news? Minnesota's owners knew they needed to head in the right direction, they promoted President of Player Personnel Rick Spielman to the position of General Manager. Now, the team will be built with the players that Spielman believes can bring the Vikings a championship, and it's Frazier's job to lead those men on the field. Period.
Many fans believe Spielman isn't the right man for the job. I beg to differ. Let's not forget, Spielman played a vital role in the acquisition of Jared Allen, the drafting of Chad Greenway, Adrian Peterson, Sidney Rice, Percy Harvin and Christian Ponder (not to mention late-round picks like Joe Webb and John Sullivan.)
Minnesota has a lot of holes to fill this offseason, but thankfully, it'll actually have an offseason in which to complete these tasks.
And since I'm such a big Viking fan, I'll give Spielman some ideas for this year's NFL Draft. Minnesota currently holds the No. 3 overall pick, giving them many options to add youthful talent to the current roster.
Here is my seven-round mock draft for the Minnesota Vikings...
Begin Slideshow

»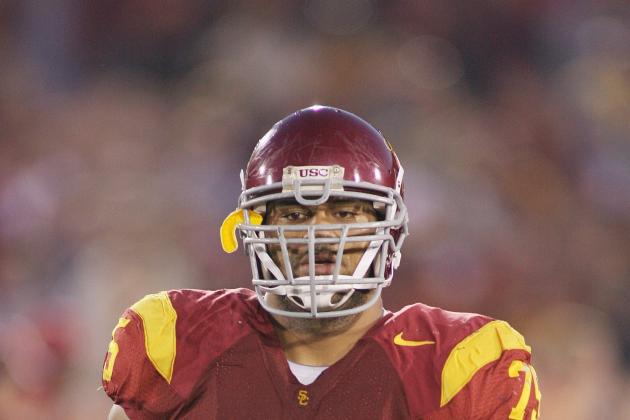 Jeff Golden/Getty Images

The Vikings currently hold the third selection in the 2012 draft.
I think Justin Blackmon goes to the Rams at No. 2 and the Vikings trade the No. 3 pick to the Cleveland Browns for Cleveland's fourth selection and 22nd selection in the first round. (The Vikings could also drive the price of the pickup by telling Cleveland they've had other teams contact them about a trade to move up.)
With this trade, Cleveland can draft its franchise quarterback in Baylor's Robert Griffin III, and the Vikings can select their franchise left tackle with USC's Matt Kalil.
If the Vikings acquired Kalil and an additional first-rounder, it would be a perfect scenario. If the Vikings can't trade out of the No. 3 spot, the pick should still be Kalil. (Let's play devil's advocate and say this is the scenario that plays out.)
Franchise left tackles don't grow on trees, so the Vikings would be wise to snag the USC product. They've invested in Christian Ponder as the franchise quarterback, it's only smart to keep him upright. Charlie Johnson hasn't cut it as a left tackle, but he'd make a great guard, or a better Anthony Herrera.
The offensive line would be upgraded immediately adding a guy like Kalil.
Round One: USC Left Tackle, Matt Kalil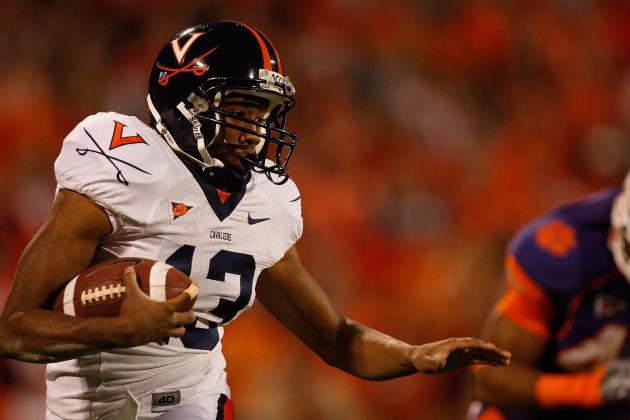 Streeter Lecka/Getty Images

With their second-round pick, Minnesota should take UVA cornerback Chase Minnifield. Adding a guy like Minnifield, whose father was a four-time Pro Bowler with the Cleveland Browns, would immediately upgrade a very poor backfield.
The Vikings secondary needs a ton of work, hence why Frazier hired former Indianapolis Colts defensive backs coach Alan Williams as the new defensive coordinator.
Cedric Griffin is as good as gone in Minnesota. It's a shame too, after receiving a contract extension for his improved play, Griffin tore his ACL in his right and left knee in back-to-back seasons, and ever since returning, his play has been well below average. Antoine Winfield will turn 35 before the start of next season and has been injury-plagued the last few years.
Chris Cook, another UVA cornerback selected by the Minnesota Vikings in the second round, is the only clear-cut starter the Vikings have in their secondary, and he didn't play but the first six weeks of the season.
Minnifield and Cook would provide the Vikings secondary two legitimate starting cornerbacks, and allow Antoine Winfield to work the slot.
Round Two: UVA Cornerback, Chase Minnifield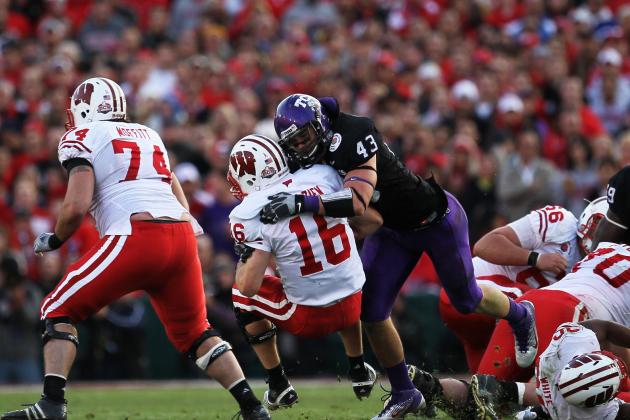 Stephen Dunn/Getty Images

Let me start out by saying I am a big fan of E.J. Henderson. He's been one of my favorite Vikings since being drafted in 2003. But last season, it looked as though age and injuries caught up to Henderson. What's worse? E.J. and his younger brother Erin are both free agents this offseason, leaving Minnesota with a big hole if one or both are to leave.
Actually, the linebacking corps as a group regressed. Even though I think that had more to do with Mike Singletary's coaching than anything else. However, former defensive coordinator Fred Pagac has agreed to return to the Vikings as the new (again) linebackers coach, a role he is very good at.
But the bottom line, E.J. is getting up there in age and the Vikings have to go younger. Adding a playmaker like Tank Carder out of TCU to the linebacker position would be instrumental in rebuilding a stout defense.
Jasper Brinkley is currently penciled in as the starter should the Vikings elect to not retain the aging Henderson, but Brinkley is coming off major hip surgery, and it's no guarantee he'll be a solid starter. While he is a hard hitter and run stopper, he's not great in coverage.
Carder on the other hand has a nose for the football and is a tackling machine. The two-time Mountain West Defensive Player of the Year has recorded 220 tackles in three seasons as a starter. If he's available in the third round of the 2012 NFL draft, the Vikings should consider pulling the trigger on the talented senior from TCU.
Round Three: TCU Linebacker, Tank Carder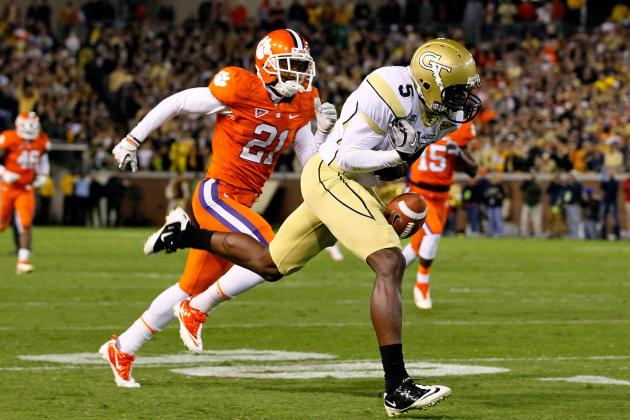 Kevin C. Cox/Getty Images

I think wide receiver is definitely an area the Vikings need to address the offseason. Ever since Randy Moss was traded in 2005, Minnesota has hasn't had a No. 1 wide receiver. Yeah, Sidney Rice played that role for one season. Harvin, as dynamic as he is, would probably be better used in the slot and in the backfield.
I do think that the Vikings will pursue some veteran free agent wide receivers, perhaps someone like Reggie Wayne.
However, if Georgia Tech wide receiver Stephen Hill is still available when the Vikings pick in the fourth round of the 2012 NFL draft, they better take a flier. This kid's potential is through the roof.
Hill is pretty raw, but is the prototypical No. 1 receiver. Standing at 6'5" and 210 pounds, Hill runs a 4.45 forty and has ridiculous athleticism. In fact, this past season, Hill averaged an insane 29.3 yards per catch. He racked up 820 yards and five touchdowns on only 28 receptions.
Even better, Hill would enter his rookie season at 22 years of age, allowing the Vikings to use someone like Reggie Wayne as the No. 1 receiver in Minnesota for a season or two while Hill develops.
Round Four: GT Wide Receiver, Stephen Hill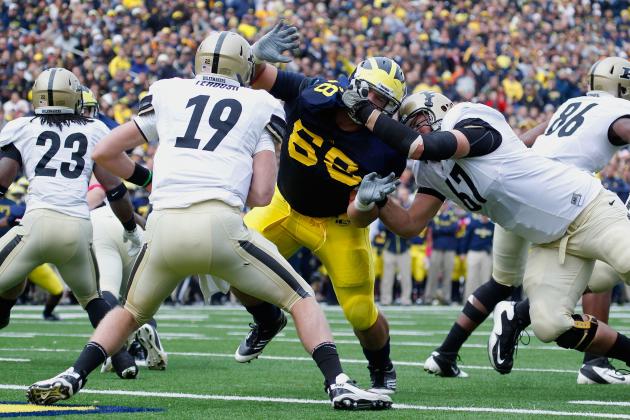 Gregory Shamus/Getty Images

The Vikings have arguably one of the best defensive lines in the NFL. A lot of that has to do with having a guy like Jared Allen in that group, but for the most part Minnesota has always had a stout line.
Although, there is one blemish, Remi Ayodele. Ayodele was signed last offseason from New Orleans in hopes that he would replace the run stopping Pat Williams. Only that didn't work out so well. In fact, at times it looked like Ayodele wasn't even in the game, and that's because he wasn't; rookie DT Christian Ballard had replaced him near the tail end of the season.
Although Ballard has shown great potential, he's more likely to replace Kevin Williams in the three-technique position along Minnesota's line.
The Vikings need someone young and strong, who can eat up blocks and stop the run. Enter Mike Martin, the defensive tackle from Michigan.
Martin would make a great five-technique tackle in Minnesota's 4-3 scheme. He posses incredible strength and is solid against the run. He's not a star, but with some development, Martin could become the run-stopping tackle the Vikings need along their line.
Round Five: Michigan DT, Mike Martin
Dilip Vishwanat/Getty Images

As stated earlier in this article, Minnesota's secondary is its biggest weakness. The biggest uncertainty is at the safety position. Hussain Abdullah looks like he could be a solid free safety in the NFL, but he's been slowed by injuries the past two seasons.
Mistral Raymond and Jamarca Sanford both played well at times last season, but also played extremely poor, and Tyrell Johnson most likely won't be back in Minnesota after four unproductive seasons.
Illinois safety Tavon Wilson is a physical player and is good in coverage. This past season Wilson racked up 74 tackles with 5.5 tackles for a loss as well as a fumble, sack and interception.
Wilson also posses good size at 6' 210 pounds. The Vikings should look at filling this position in free agency as well, but you can never have enough young talented defensive backs.
Wilson is a great athlete, and with a little development, he could turn out to be a sleeper pick in the sixth round. Either way, he gives Minnesota much needed youth and depth to the safety position.
Round Six: Illinois S, Tavon Wilson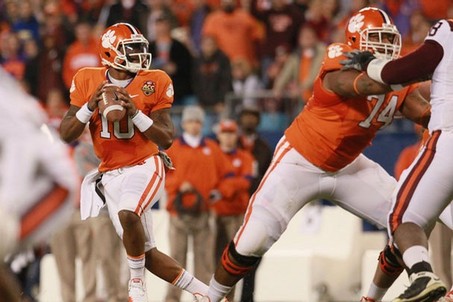 Seems fitting, right? The Vikings started this draft with an offensive lineman, why not finish it with an offensive lineman?
Anthony Herrera is most likely done in Minnesota, he's on the wrong side of 30, injury-plagued and a poor guard even when healthy. Steve Hutchinson, as great as he was, is merely a shell of his old self. And if he doesn't agree to take a a significant pay cut from his current $6.96 million price tag, the Vikings should try to trade or cut him.
The Vikings need to go young in a lot of areas, and offensive line is certainly one of them adding a guy like Antoine McClain, the 6'6" 330-pound behemoth guard from Clemson, would improve the depth along Minnesota's line tremendously.
McClain was a terrific run-blocker for Clemson in 2011 and could turn out to be a great guard in the NFL.
Round Seven: Clemson G, Antoine McClain