The 20 Sexiest Sports Reporters of 2012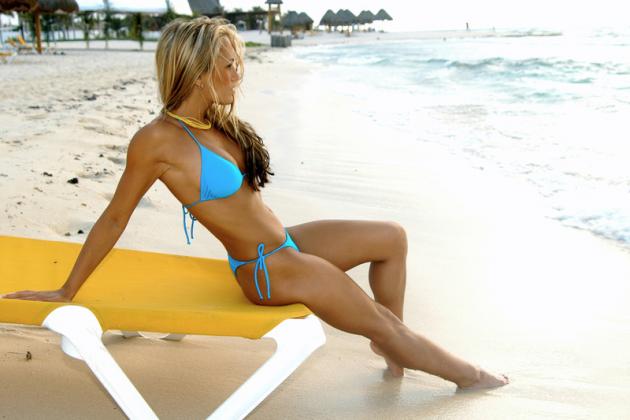 There was a time when female sports reporters, at least the sexy ones, were far and few between. If there was a beautiful woman talking about sports, she would be snatched up within a month and turned into a model, actress, etc...
Nowadays, sexy female sports reporters exist in every sport, region, and country in the world. Even Nascar has some delectable treats in the pits. And ESPN has gone from a No Women Allowed club to a gallery of the hottest women in sports.
So, pause the TIVO recording of The Bachelor, we all know she is making you watch it tonight, and check out the 20 sexiest female sports reporters of 2012. Enjoy.
Begin Slideshow

»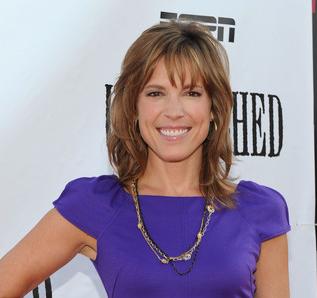 Call it a schoolboy crush, but Hannah Storm has always been one of my favorite ladies on ESPN.
She does not have that supermodel appeal. She has a foxy quality that makes most men pay close attention when she speaks during SportsCenter.
She went for that super sexy look one time by rocking the plaid mini skirt. We all remember how that ended, though—right, Tony Kornheiser?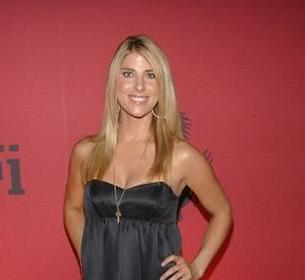 What happens to the young women that we see dancing and shaking on the sidelines after they retire from NFL cheerleading?
They become NFL analysts like Michelle Beisner did. She danced for the Denver Broncos for six season, holding the captain job for four of them. She is now one of the lesser known yet sexier women on the NFL Network.
It will not be long before she makes her way into the commentator's booth. Well, maybe.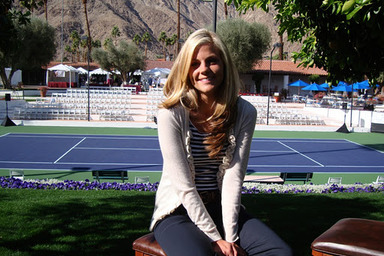 The Longhorn Network is a sports channel dedicated to University of Texas. It has nothing to do with actual cattle, just the University.
It was launched last August, and Samantha Steele was one of the first female sports reporters to be featured on the team.
In fact, she was one of the first three people the network hired. Not too shabby, Sam.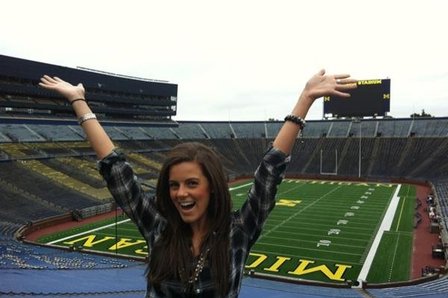 Niki Noto—what a terrific name for such a beautifully talented sports reporter. It's as if she was born to be a reporter.
"This is Niki Noto coming to you live from Michigan."
It has a certain appeal to it. It rolls off the tongue.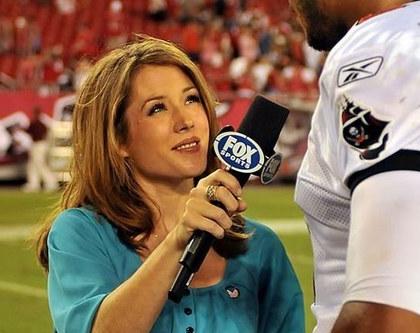 The closet thing Jennifer Hale has to a sports background is that she graduated from LSU. Other than that, it is more bland than a college seminar on mating habits of a cricket.
She was hired on to Fox Sports as a sideline reporter with an incredible resume, but would she have made the team if she were ugly? Who cares?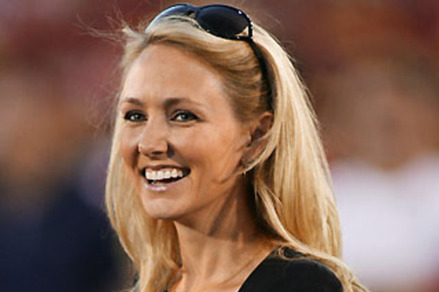 If the NFL network had existed twenty years ago, we would be discussing the difference between the beautiful sideline hotties of then and now.
It is a fact. The NFL network enjoys hiring hot sideline reporters. Of course, they have to wait until ESPN gets the first pick. Then they can make claims on women like Lindsay Soto.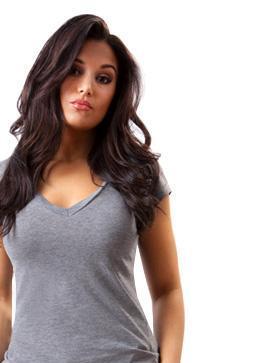 Molly Qerim, otherwise known as Molly Q. in my neck of the woods, received a master's degree from Quinnipiac University.
That was not important information. I just needed an excuse to use Qerim and Quinnipiac in the same sentence.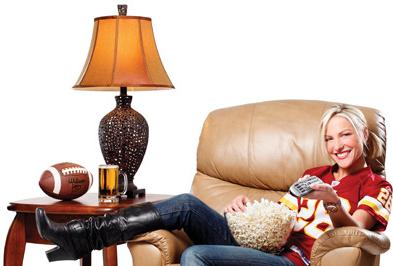 I have been bombarded with emails this past year asking me about ESPN. I have heard all sorts of questions ranging from who is the hottest to what was the best decision ESPN made in 2011.
Their best decision is staring at you right now. Lindsay Czarniak qualifies as one of the better hires of the past decade by ESPN. She is always welcomed on my television screen giving me updates on the days action.
Thanks, ESPN.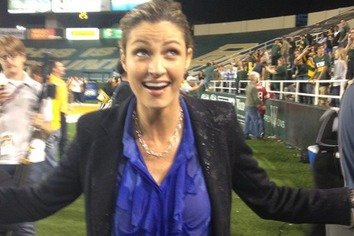 I think it is time for a new face of ESPN.
Erin Andrews, you are no longer the hottest woman on ESPN. I apologize, but everyone will eventually see who has dethroned the queen. And it is not who you might think.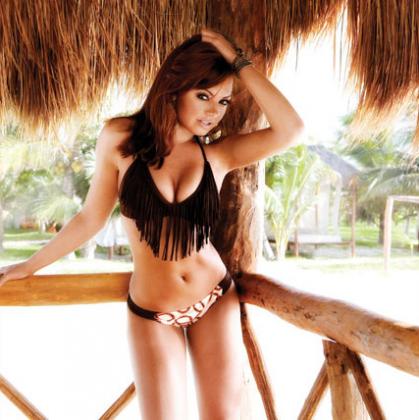 Lauren Gardner has a nickname, and it is one of those nicknames that bears repeating.
She once went by the name, Mile High Sports Betty.
If you want to ask why, this has to be your first time out of the cell. When a woman goes by a name like that, ask questions later.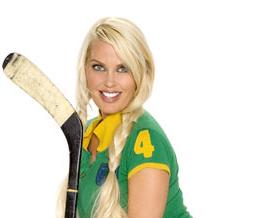 Genevieve Chappell knows more about cars than you do. I promise.
She has not only modeled for automotive companies and events but she has hosted television shows, announced car auctions, and worked side-by-side with more automotive legends than Ford.
She also looks great in a, well, any article of clothing it looks like.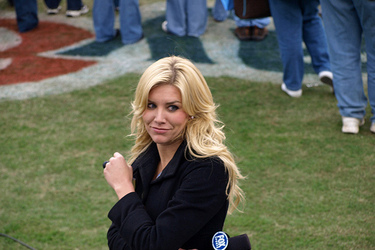 How many times will we see a beautiful blonde with long legs and an amazing tan roaming the sidelines or walking the halls at Bristol thanks to ESPN?
Will the madness ever stop? Will they ever quit hiring such beautiful women? At least they no longer have Steve Phillips lurking the halls.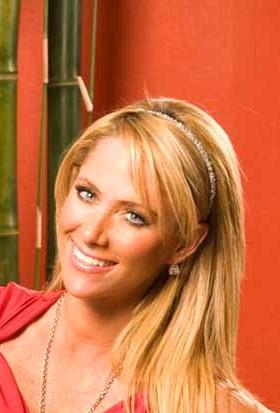 She knows she is hotter than you. She knows exactly what she is doing. She knows that jeans are not suppose to cut off the circulation around your thighs.
But Ines Sainz does it anyway. She constantly does her best job of being beautiful on television, and it totally works too.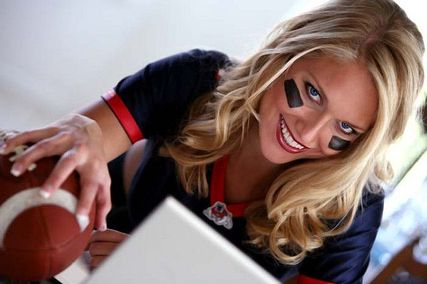 Bye bye Beantown, hello Tinseltown!
Heidi Watney is heading to Los Angeles to cover the Lakers next season. Awesome.
That is all LA needs. One more hot blonde.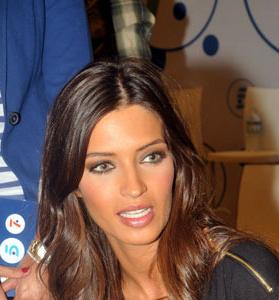 Sara Carbonero? As a reporter? But I thought she was a WAG?
Sure, she has made her mark as a WAG in my book, but her day job is being a reporter for Spanish TV station, Telecinco.
For those of you playing at home, Telecinco translates to Channel 5.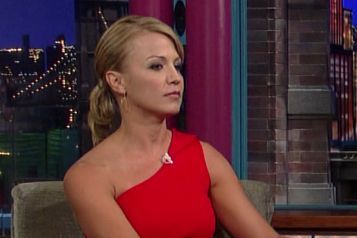 As a sports fan, describe your perfect woman. Go ahead and take a moment to think about it.
Is she beautiful? Duh!
Does she have a great job? Of course.
Does she have a passion for sports? Yep.
Can she hang with the guys and fit in with any crowd as if she has been a part of the group all along? Yeah.
Michelle Beadle? Yep!
Leeann Tweeden puts the sexy in female sports reporter. She takes the term to a whole new level.
From Hooters to Playboy and FHM to Maxim, she has modeled across the board and is now a sideline hottie for the Los Angeles Angels of Anaheim Angels.
Maybe that's why Albert Pujols chose to play there.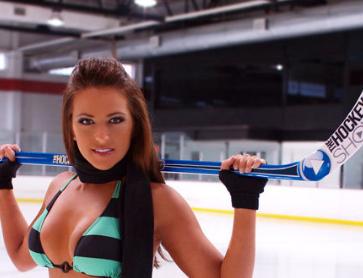 From the Houston Texans sidelines to the front lines, Carrie Milbank is now a certified sexy sports reporter.
Anytime a NFL cheerleader wants to become a professional sports reporter, it is not only welcomed, but encouraged. Of course we want to watch her report about sports. Who else would?
You can also see her do some video work for Bleacher Report right here.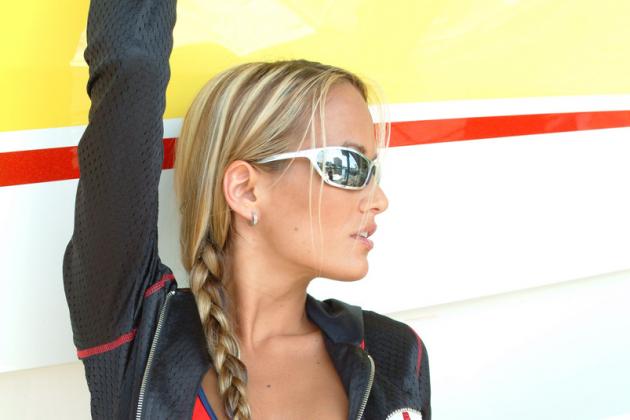 Jenn Brown is both a beautiful female sideline reporter and former softball star at the University of Florida.
It is unfair that ESPN has first dibs on any beautiful female sports reporter on the market. If there was a draft for hot female sports reporters, Jenn Brown would go No. 1. Always.