NFL Playoff Predictions 2012: Predicting Top Conference Championship Performance
January 22, 2012

Rob Carr/Getty Images
It's that time of year again—the NFL's conference championships are here and we're now awaiting to see the victors and who will appear in Super Bowl XLVI. 
With the games Sunday afternoon, the winners of those games will ride on their top performers. Each game will figure to display at least one huge performance. 
In that spirit, let's predict who the top conference championship performers will be.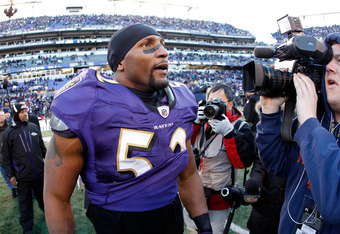 Rob Carr/Getty Images
Ray Lewis, LB Baltimore Ravens
Win or lose, Ray Lewis will have a huge game for the Baltimore Ravens.
Lewis is well aware at 36 years old that this could very well be his last chance to make a Super Bowl run, so he will be running wild against the New England Patriots. 
Prediction: 10 tackles and one sack.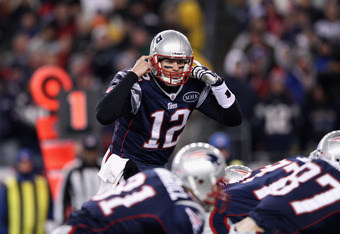 Elsa/Getty Images
Tom Brady, QB New England Patriots
All week long I have predicted that the New England Patriots will knock off the Baltimore Ravens and advance to Super Bowl XLVI. 
If the Patriots win, Brady is going to have a huge game—and I have no doubt in my mind that he'll be lights-out and virtually unstoppable. 
Prediction: 27-of-35, 320 yards and three touchdowns.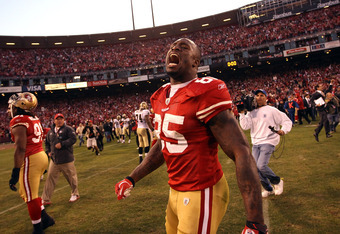 Ezra Shaw/Getty Images
Vernon Davis, TE San Francisco 49ers
If the San Francisco 49ers are going to score points, then it's likely going to come through tight end Vernon Davis.
A week ago, Davis absolutely lit up the New Orleans Saints as he reeled in seven receptions for 180 yards and two touchdowns—which one of those touchdowns was the game-winning one. 
Prediction: 10 receptions for 125 yards and one touchdown.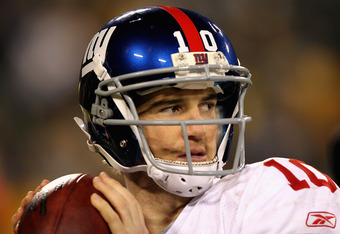 Jamie Squire/Getty Images
Eli Manning, QB New York Giants
I have picked the New York Giants to win the NFC Championship and they will do so on the arm of quarterback Eli Manning.
Manning has emerged as an elite quarterback this past season and will prove why he should be solidified as an elite quarterback Sunday in San Francisco. 
Prediction: 25-of-35, 315 yards and three touchdowns. 
Be sure to check out Tony Santorsa's blog: PatriotsPlus