Kentucky Basketball: 5 Lessons Learned from Win over Alabama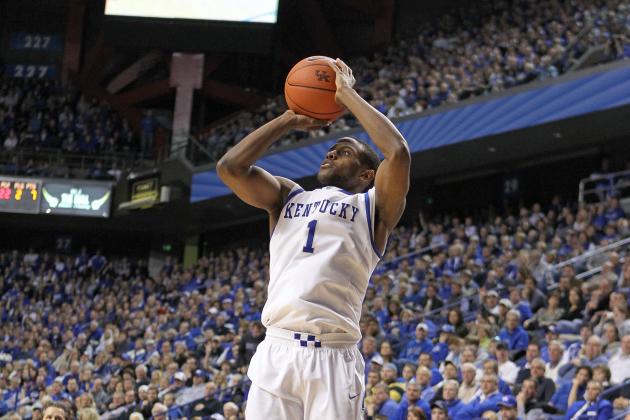 Andy Lyons/Getty Images

In a crazy day of college basketball, the Kentucky Wildcats survived a close game at home against the Alabama Crimson Tide.
Kentucky beat Alabama by a score of 77-71, a game where they came in 10 point favorites at home. John Calipari has never lost in Rupp Arena, so a win was expected, but it wasn't supposed to be this close.
Throughout the game, the Rupp Arena crowd urged Kentucky to make a run. But Alabama consistently silenced the crowd with their slow, efficient play. The Crimson Tide finished the game shooting 48 percent from the field. Their physical play on the inside kept Kentucky off balance on defense.
In particular, JaMychal Green had a great game. He finished with 22 points and an impressive 12 rebounds, leading Alabama in both categories.
Balance no doubt won Kentucky this game, as Michael Kidd-Gilchrist was riddled with foul trouble and Anthony Davis had an off game. Terrence Jones led Kentucky with 15 points, despite going 6-of-12 from the line.
Here are the five lessons learned from Kentucky's win over Alabama.
Begin Slideshow

»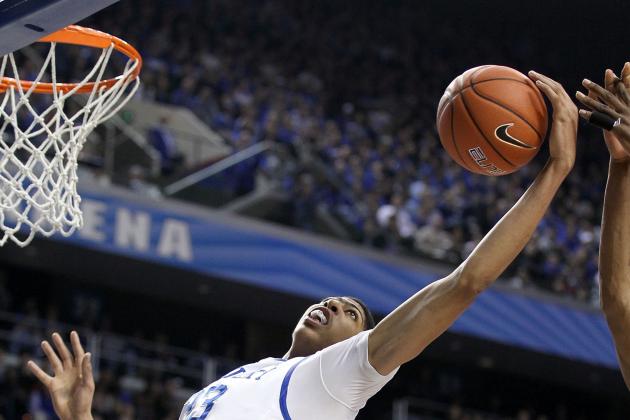 Andy Lyons/Getty Images

Once again, Kentucky lost the battle of the boards.
Alabama came in to this game averaging almost five rebounds per game less than Kentucky. And they out-rebounded the Wildcats today, in large part because of Kentucky's poor shooting from the foul line.
Still, Kentucky seemed to be out-muscled on the inside. Alabama's offense ran through their post game, and Kentucky's poor low-post defense allowed players like JaMychal Green and Nick Jacobs to be productive. Even guards Trevor Lacey and Trevor Releford took it strong to the basket and scored inside.
John Calipari needs to improve low-post offense and defense if Kentucky wants to avoid these kinds of games in the future.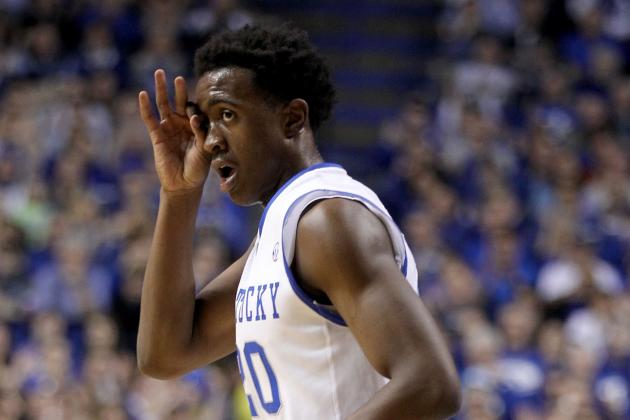 Andy Lyons/Getty Images

Doron Lamb has too much talent to keep him off the floor at the start of the game. His offensive game is silky smooth—he's shooting 46.8 percent from beyond the arc, and he leads Kentucky in scoring average per game.
Lamb keeps the floor spread with his lights-out shooting, and he forces defenses to stay at home. Very rarely do you see a team's leading scorer start the game on the bench, but that has been the case in the past few games, with Darius Miller starting in place of Lamb.
I'm not sure what John Calipari's reasoning is for this switch. Maybe he wants a spark off the bench, or maybe he likes Miller's experience in conference play. But it needs to change.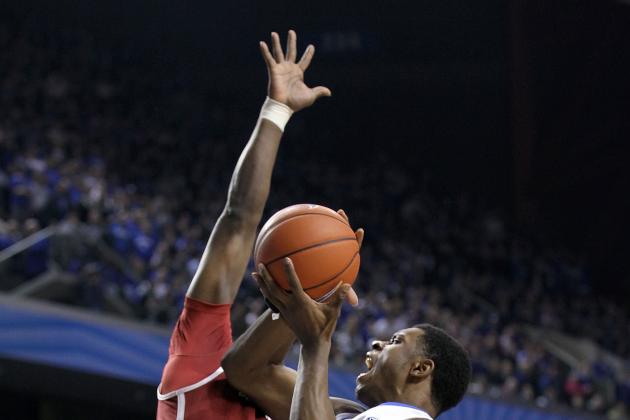 Andy Lyons/Getty Images

Doron Lamb should be in the starting lineup for Terrence Jones.
As much as I hate to say it, and as surprised as I am because of his great start to the year, I think Terrence Jones should start the game on the bench.
At the beginning of the year, I wrote this article claiming Terrence Jones would be the best player in the nation because of his all-around game. I thought that he would improve his consistency on offense and not be such a "black hole."
But I was wrong.
When Jones is on the floor, Kentucky's offense seems stagnant. The offense runs through him when he plays because of his great potential to score in so many ways, but he is far from consistent.
With a starting five of Marquis Teague, Doron Lamb, Michael Kidd-Gilchrist, Darius Miller and Anthony Davis, Kentucky would lose height, but would gain offensive consistency.
And who knows? Jones may prove to be a great spark off the bench.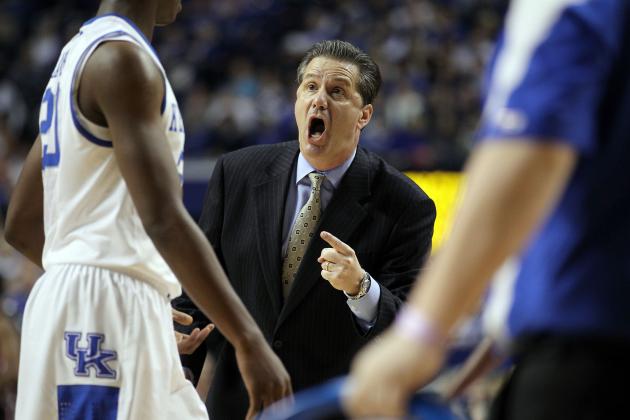 Andy Lyons/Getty Images

When Kentucky switched to a 2-3 zone late in the second half, it seemed to throw Alabama off-guard. Typically, it is the opponents that play a zone against Kentucky because it is a hard counter to Kentucky's dribble-drive offense.
But Kentucky pulled off the zone very well, partly because of their length and partly because they are so quick. John Calipari may have switched because Terrence Jones and Michael Kidd-Gilchrist had four fouls apiece, but it was successful nonetheless.
Playing a zone more often would put the pressure on other teams to shoot from the outside, and against Kentucky's length and quickness, it would be difficult to get a clear look. It would also help Kentucky if players were to get into foul trouble.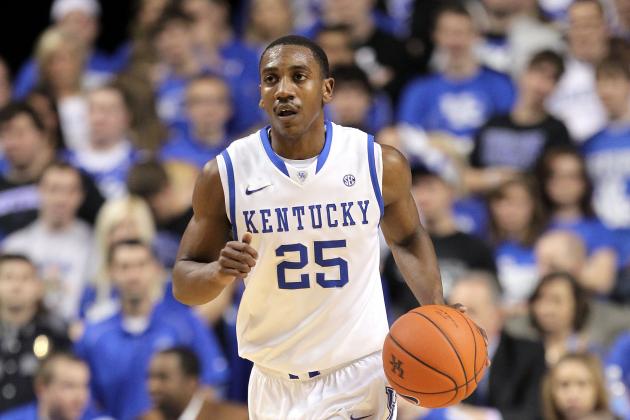 Andy Lyons/Getty Images

This has been a problem all year for the Wildcats: consistency.
No player is immune. This game, Anthony Davis went 2-of-10 from the field, surprising when his season average is upwards of 65 percent.
This may be a problem because of Kentucky's great balance in their top seven players, but that shouldn't be the case in regards to intensity. Defensive intensity seems to fluctuate with seemingly every possession, and, as stated previously, this Kentucky offense can become stagnant at times.
Marquis Teague showed us today that we can't get excited about one great performance (against Arkansas he had nine assists—this game he had one).
Consistency is the one thing holding back this Kentucky team, whether it is on the glass, assisting shots, or turning the ball over, Kentucky needs to be more consistent on both sides of the ball.
Kentucky's next game is January 24th at Georgia.