New York Yankees: Yoenis Cespedes and 4 Other Long-Term Outfield Options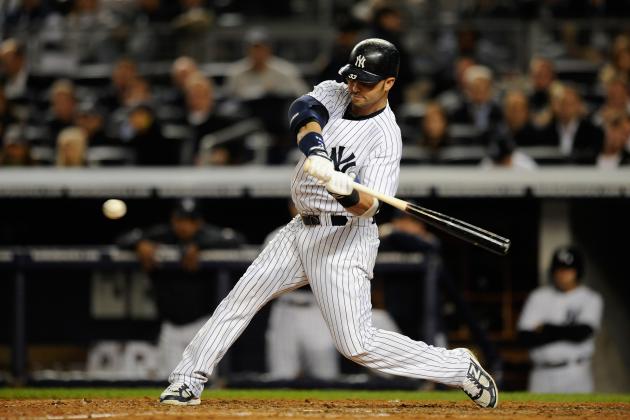 Patrick McDermott/Getty Images

Nick Swisher will likely leave New York after the 2012 season. After he leaves, the Yankees will have to find a replacement. If I was Brian Cashman I would prefer a long-term option instead of picking up a veteran on a one-year deal.
All-Star right fielders do not grow on trees so Nick Swisher will be hard to replace, but it is possible.
Here are five long-term options Brian Cashman and the New York Yankees should look at to replace Nick Swisher.
Begin Slideshow

»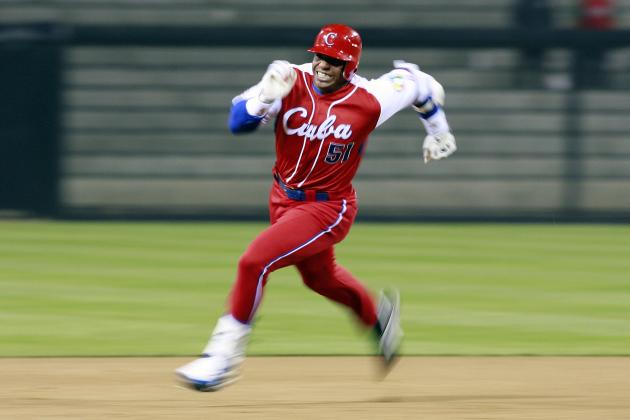 Jeff Bottari/Getty Images

2011 Stats: .333/.424/.667, 1.091 OPS, 33 HR, 99 RBI, 11 SB in 90 games
The 26-year-old—if you trust his birth certificate—Cuban defector is a sensational player who can make a big impact in the majors. He recently released an amazing 20-minute video showcasing his talents.
Cespedes is said to be a rare five-tool player, which is a player who excels at hitting for average, power, baserunning speed, throwing ability and fielding.
If the Yankees can sign Cespedes, and he pans out, he will be the steal of the offseason because he will cost only somewhere between $8 million and $10 million per year over five years. That is expensive if he fails, and with no major league experience that is a real possibility, but his upside is hard to ignore.
Yoenis Cespedes will set up residency in the Dominican Republic very soon and will be a free agent soon after.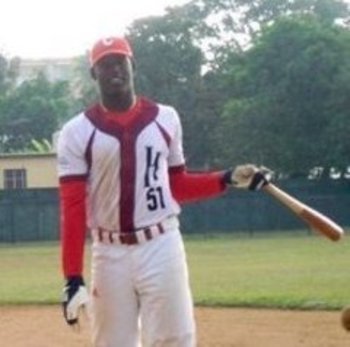 No Stats Available
Many people may not know who Jorge Soler is, but the 19-year-old Cuban defector has serious talent.
Jorge Soler may not be as well-rounded as Yoenis Cespedes but they are very similar. Both Soler and Cespedes play in the outfield and are legitimate five-tool players.
Soler will come much cheaper than Cespedes, but because of his age he has the potential to become a much better player in the long run.
Soler is a much better deal than Cespedes, he may have a lower chance of success but he has a higher upside and will probably cost about half as much over the same number of years.
Nobody outside of major league scouting departments knows much about Soler, in fact the picture I used in this slide is the only one I could find of him and I cannot find his stats anywhere, but from what I have heard he is a special talent.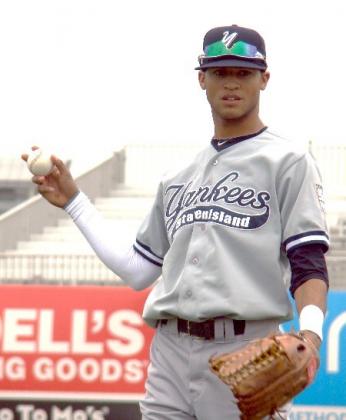 2011 Stats: .349/.395/.468, .863 OPS, 3 HR, 31 RBI, 20 BB, 41 K, 28 SB in 68 games
He had a great 2011 season and has a chance to slot into the Yankees outfield in a few years. He won't hit 30 home runs, but he will get on base and steal bases at an alarming rate.
Williams played in short season Low-A ball in 2011 so his stats may be a little inflated due to the lack of competition and the small sample size, but he has real talent.
Williams has the ability to steal 50 bases, hit above .300 and play Gold Glove defense. Those types of players are not easily found and it is great that the Yankees have that type of player in their farm system, even though he will likely not make it to the majors until 2015.
2011 Stats: .279/.347/.437, .784 OPS, 5 HR, 17 RBI, 19 BB, 58 K, 6 SB in 53 games due to injury
Before going down with a season-ending injury, Slade Heathcott was having a very good year. Heathcott will develop into a very good defensive center fielder and will have a nice bat in the majors if he can recover from his injury.
He is an incredibly raw player, but he will make an impact in New York in a few years if he can overcome injuries that have slowed down his development. He has only played in 132 games in two seasons but he has advanced to High-A ball so that is promising for a player drafted in 2009.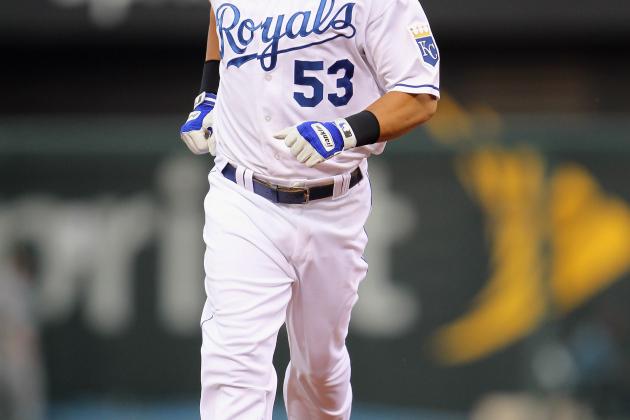 Jamie Squire/Getty Images

2011 Stats: .305/.339/.470, .809 OPS 18HR, 87RBI, 35BB, 94K, 20SB
It feels like the Yankees just traded Melky Cabrera and super prospect Arodys Vizcaino for Javier Vazquez and Boone Logan.
Melky Cabrera was also just traded to the San Francisco Giants for Jonathan Sanchez, but if the Giants choose not to re-sign him the Yankees will be interested in bringing Cabrera back to New York.
Cabrera would be a great addition to the Yankees outfield with Nick Swisher likely on his way out.
Not only is Cabrera used to playing under the pressure of New York but he is also a great young bat and defensive player that the Yankees could use to play in right field.