Maria Sharapova: 10 Most Scintillating Photos of Sharapova's Career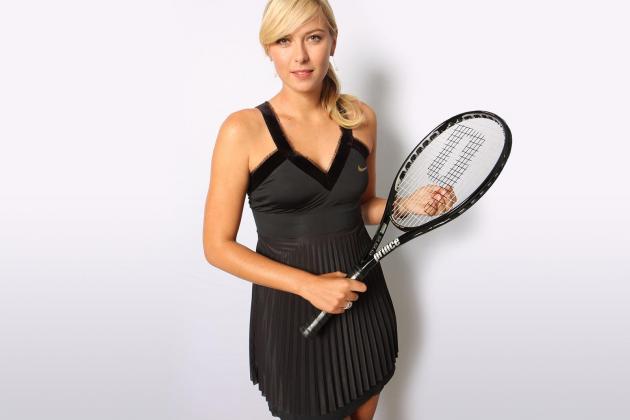 Armed with nothing more than a tennis racket and a short skirt, Maria Sharapova kills each and every one of us.
One of the best in tennis is also the hottest. Wouldn't it be the world's luck to fall in love with a woman that can kill with her looks as well as her amazing talents.
Sharapova is looking to be in fine form in Melbourne at the Australian Open. That is good news for the millions of people that consider themselves fans. The longer she pushes towards another Grand Slam, the more we get to see of Sharapova on the court.
This, however, is sports. Even the mighty fall and we have to be prepared for such an occasion. That bunker dwelling doomsday scenario for us Sharapova observers is the momentous pictures we have of her past.
With that, we give you an epic rundown of some of the greatest pictures of tennis star Maria Sharapova. There is no end to how great this woman is. She even has a charitable heart which, I assume, is why she is still with Sasha Vujacic.
Whatever the reason, we still respect her and can't get enough of what she does on that court. So when you aren't busy watching Aussie replays, consider this a pleasant enough substitute.
Here is Maria Sharapova through the ages. If you are a fan of the female form, you have come to the right place.
Begin Slideshow

»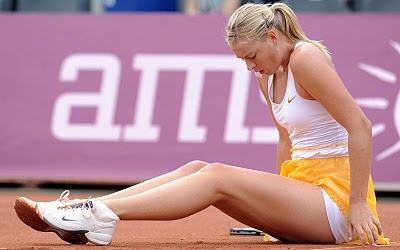 While this may seem like a picture of utter defeat, reckon the former number one got back up at some point. This is a woman that has suffered a succession of injuries, only to return and now threatens to wrestle back the top spot in woman's tennis. Hooray for all.
What? What are you looking at? You looking at me, Maria? You must be looking at me, because I am the only one here.
I have to tell you. There is no one in the world who I would welcome a tennis butt kicking from than Maria Sharapova.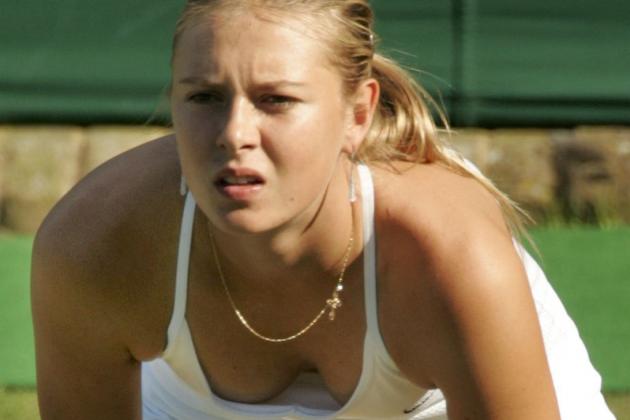 Look, we never said this photo slideshow would be anything high brow or revolutionary. These are the most memorable and scintillating photos.
We all know that this ranks up there with one of the most memorable pictures of Sharapova floating around the Internet ether. I still don't understand why though.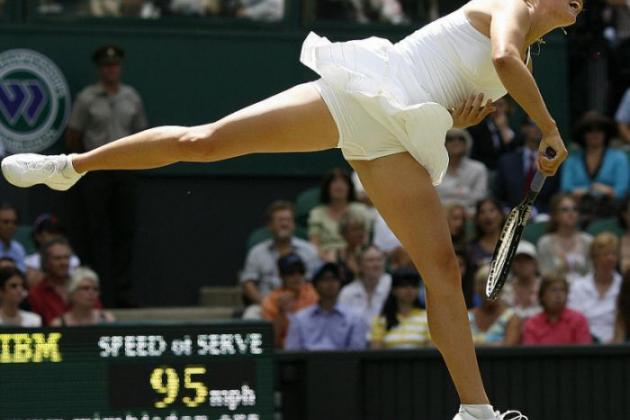 You might see a scene of utter distress, I see a powerful and punctuating volley that proves Sharapova is beautiful no matter the time or day, and even when she is giving her ugly, "you take that" face.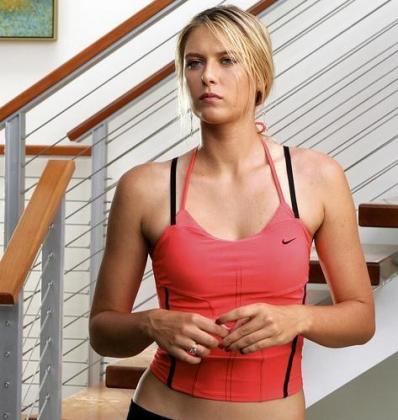 Here we have the No. 4 player in the world and winner of three Grand Slams coming downstairs after a fierce workout.
Okay, this might be a photo shoot, but I like to think that Sharapova is so awesome that she chooses when and where to perspire.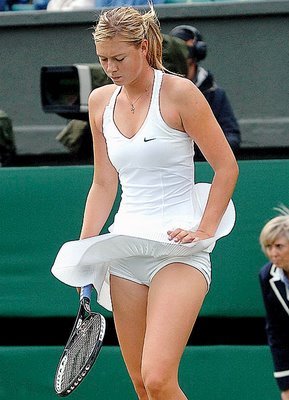 The classic Marilyn Monroe shot courtesy of a fortuitous gust of wind. While tennis players would scoff at such open air conditions, we applaud them. In fact, this demands a standing ovation.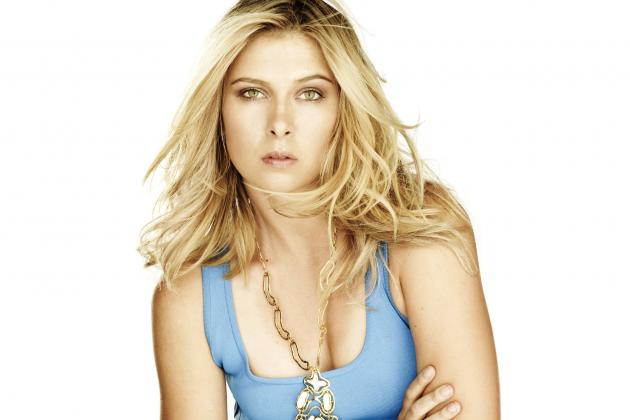 This picture just eclipsed anything you have pinned up on your wall. That goes for family portraits and that wonderful snapshot you took of your Hawaiian vacation.
Sharapova is more beautiful than a perfectly placed serve or that even that perfectly timed gust of wind I was rambling on about.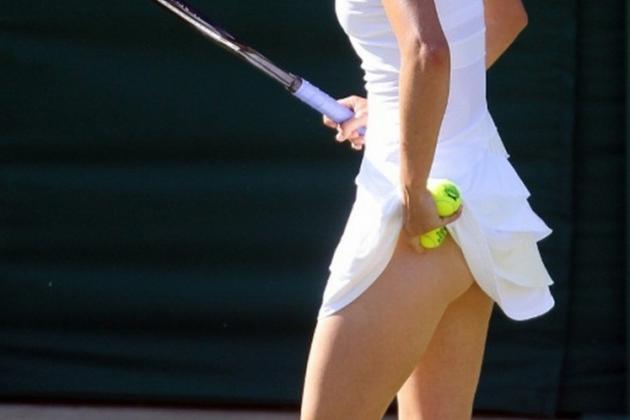 Suppose that tennis was meant for sophisticated people that had tons of leisure time on their hands. Now ponder that most men watch this sport for moments like this. Not sure there was any point there, but I just thought it should be thrown out there.
Sharapova is gorgeous anywhere and at anytime. The only thing that hinders her looks is that arm bag she calls a fiancee.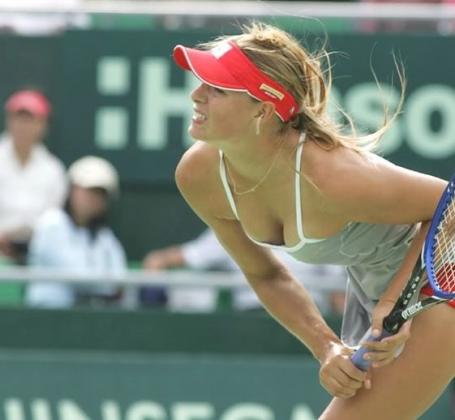 There is really nowhere to go from here. Consider this the moment where the Russian beauty drops the mic and calmly, and with cool swagger, walks off the stage.