Super Bowl XlVI: Ranking Potential Matchups for Indy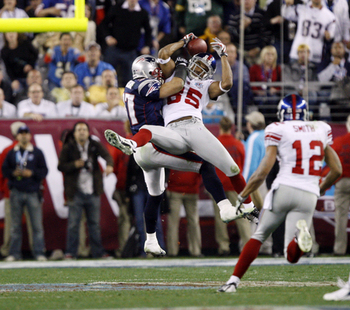 With the 2012 conference championship round just a day away, one question has every sports fan anxiously awaiting NFL Sunday: Who will play in Super Bowl XLVI? Right now, four teams remain. Heart and determination will decide which two advance.
In the AFC, the New England Patriots will battle the Baltimore Ravens in Foxborough in search of a ticket to Indianapolis.
Tom Brady's playoff greatness continued last week in the divisional round, when the Patriots embarrassed Tim Tebow's Denver Broncos, 45-10. Brady put the game out of contention early, throwing for five touchdowns in the first half. Of those five, three were to Patriots TE Rob Gronkowski. Brady's final stat line was an impressive 26-of-34 for 363 yards and six TDs.
He is now in the AFC Championship Game for the sixth time in his 12-year career. With a win on Sunday, Brady would tie his childhood idol, Joe Montana, for the most postseason wins by an NFL quarterback with 16.
The Ravens knocked out the Texans playing the kind of football they are known for: hard-hitting, defensive football. Although Joe Flacco had his struggles, the defense picked him up and put on a show. An impressive defensive unit with size, strength and athleticism picked off the Texans' T.J. Yates three times and forced a crucial fumble, which was the turning point in the game. The Ravens won the game 20-13.
The NFC Championship Game will feature the New York Giants on the road against the San Francisco 49ers at Candlestick Park.
In the NFC divisional round, the 49ers looked fantastic and played with a lot of emotion in front of their home fans. Their 36-32 "upset" of the Saints, whom many thought would win the Super Bowl, was exhilarating and inspiring. The Niners' defense is known for keeping them in games, but this time it would be Alex Smith stepping up and having the best game of his career.
This one turned out to be a shootout in which there were four lead changes in the final four minutes. Smith impressively put his team on his back and drove down the field to throw the game-winning touchdown pass to tight end Vernon Davis with 11 seconds left. Smith finished with 299 yards through the air and accounted for four touchdowns (including a 28-yard TD run).
Davis was a beast all game, proving to be too much for the Saints to handle. The game-winning touchdown caped off a magical night for the sixth-year pro out of Maryland, who finished with seven catches for 180 yards and two scores.
In the final game of the night, the New York Giants dismantled the Green Bay Packers 37-20 at Lambeau Field in a game in which Eli Manning drastically outplayed Aaron Rodgers. Manning threw for 330 yards and three touchdowns and now has a 9:1 TD:INT ratio in his last three games.
Hakeem Nicks tore apart the Packers secondary, hauling in eight balls for 165 yards and two scores. The Giants defense looked terrific. The pass rush was fierce and the secondary played without a doubt its best game of the season. The Giants have won four in a row and are red-hot.
As everyone knows, each potential Super Bowl matchup will be accompanied by a more than intriguing storyline. Here are the top four scenarios to watch for as conference championship week unfolds.
4. Giants vs. Ravens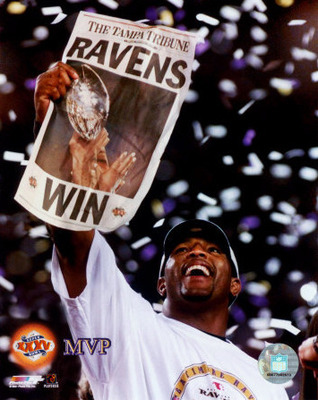 This one would be a rematch of Superbowl XXXV, a game that still leaves all Giants fans sick to their stomachs. Coach Brian Billick and the Baltimore Ravens routed the Giants with a demoralizing 34-7 defeat. The game was headlined by MVP Ray Lewis and a ferocious Ravens defense. It was a tough day for Giants quarterback Kerry Collins, who threw four picks and was sacked four times. That night, every Giants fan was at a loss for words.
Now, however, a new story comes into play. Jim Fassel is out and Tom Coughlin is in for the Giants. This one would feature a prolific Giants offense, led by quarterback Eli Manning, who has had unarguably his best season as a pro. However, nothing comes easy against a tough Ravens defense lead by veterans Lewis, Ed Reed and Terrell Suggs.
If the Giants get past the 49ers at Candlestick Park and the Ravens upset the No.1-seeded New England Patriots in Foxborough, we are in for a good one in Indy.
3. 49ers vs. Ravens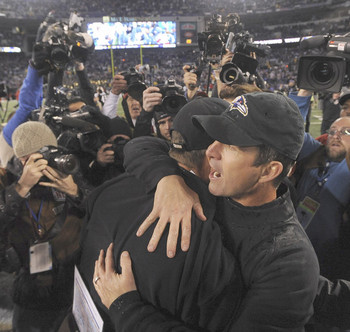 This matchup would not only be a face off of two of the leagues best defensive units, it would be a battle of brothers, otherwise known as the Harbaugh Bowl.
The last time these two teams met up was on Thanksgiving night, when John's Ravens topped Jim's 49ers in a defensive slugfest, 16-6. The Ravens defense sacked Alex Smith nine times, which proved to be the difference. It was the first time in NFL history that opposing coaches were brothers.
If the Niners fend off the Giants at home and the Ravens top Tom Brady's Patriots on the road, XLVI would be full of tension and excitement.
There would be plenty of pressure on Alex Smith and Joe Flacco, and I'm not just talking about defensive pressure. In "the season of the quarterback," Smith and Flacco have had their struggles and faced a lot of criticism. All eyes would be on them to see which young quarterback will bring home the Lombardi trophy.
2. 49ers vs. Patriots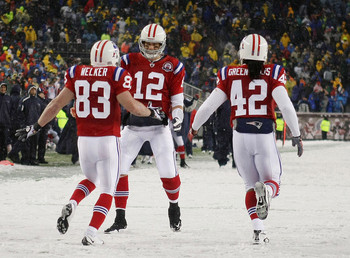 If Tom Brady can fend off the Ravens and return to the Super Bowl, he would tie John Elway for the most Super Bowl appearances ever by a quarterback with five. A Patriots-49ers matchup would also be a game with record-setting potential.
Could a Super Bowl win solidify Brady as the best ever at his position? A win at this stage would be his fourth Super Bowl, tying him with his childhood idle and former 49ers quarterback Joe Montana.
Brady grew up watching Montana play and was just 12 years old when Montana won his fourth and final ring as an NFL quarterback. Brady can tie another Montana record if he throws for four scores in the championship game. In a game in which the league's best defense would go up against the league's best offense, there would be much more on the line than just pride.
In addition, this game would mean Jim Harbaugh's return to Indianapolis, where he once played quarterback. You can bet that winning in his former stadium would make for a sweet return to Indy.
With so much more on the line than just winning, it's hard to imagine a better matchup than this one
1. Giants vs. Patriots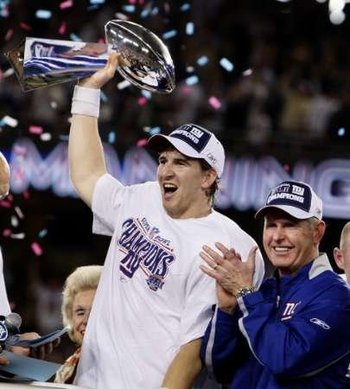 On a cold February night in the Arizona desert, Super Bowl XLII was played with an expectation of history. The New York Giants entered as 12-point underdogs to take on a Patriots team that was on a quest for perfection. On a night in which few gave the Giants much of a chance, this game would be one to remember.
Down 14-10 with 2:40 left in the game, Eli Manning carried a nation's dreams on his shoulders as he stepped foot on the field for what would be a drive that made this Super Bowl last a lifetime.
With the game on the line, Manning somehow eluded pressure and fired a bomb downfield that was hauled in 32 yards later by a leaping David Tyree, who pinned the ball to his helmet with one hand. This play set up the Giants to rewrite history.
New York found itself at the Patriots' 13-yard line with 35 seconds to play, on a night in which Manning outshinned Tom Brady. Manning then capped off a truly remarkable performance with a 13-yard strike to Plaxico Burress in the back corner of the end zone that left every player of a demoralized Patriots team in shock.
Brady then set up shop on the Patriots' 26-yard line with just under 30 seconds to play. After two incomplete pass and a sack, the Patriots were down to their final play. Brady dropped back to pass and heaved one up to Randy Moss streaking downfield. The ball dropped incomplete, and every sports fan around the world was in disbelief.
The Giants' 17-14, shocking defeat of the no-longer-perfect Pats exemplified the true meaning of sports. Any team can be beaten on any given night; nothing is guaranteed. Manning won Super Bowl XLII MVP.
Four years later, nobody has forgotten. This game would truly have a feel like no other, as the Patriots would seek revenge against a Giants team that ended their magical 2007 season.
It would be a rematch of two of the game's best coaches: Tom Coughlin and Bill Belichick. In addition, Brady would go up against a Giants pass rush that made him suffer in Super Bowl XLII. Stakes would be high in a game that would feature Manning in the house that his older brother, Peyton, once built. This game would truly be one for the ages.
Keep Reading

New York Giants: Like this team?