MMA's Featherweight Power Rankings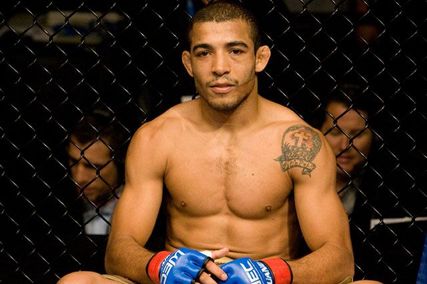 Jose Aldo is crafting a legacy that will be remembered for years to come.
The UFC featherweight champion impressed in his first-round knockout victory over top contender Chad Mendes at UFC 142 in Rio de Janeiro, Brazil.
Fight fans seemed to have forgotten about Aldo, who hadn't finished an opponent since September 2010. There was talk about him sliding down the pound-for-pound rankings, but after witnessing his handiwork against Mendes, UFC fans now see who Jose Aldo truly is.
After the bout, Aldo jumped into the crowd and celebrated alongside fans. It was the pinnacle of sports, watching Aldo hold up a Flamengo flag as hometown fans hoisted him on their shoulders.
He may be on a 14-fight win streak, but the Mendes bout was Aldo's true coming out party as a mainstream superstar.
*These rankings rely heavily on quality of competition and defeating previously ranked opponents. They are not based on possibilities––such as fighter A would beat fighter B.*
Begin Slideshow

»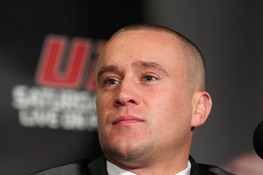 Mark Hominick is looking to get back in action as soon as possible after suffering an embarrassing seven-second knockout loss to Chan Sung Jung at UFC 140.
It could be make or break for the former featherweight contender at UFC 145 when he meets Eddie Yagin.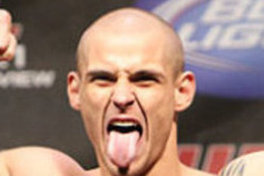 Dustin Poirier could be one of the few diamonds strewn across the featherweight wasteland left in Jose Aldo's wake.
He is currently riding a four-fight win streak and looking to get a crack at upper-echelon opposition.
Poirier was expected to compete on the UFC 143 fight card, but that's in question now considering his original opponent and replacement both pulled out of the bout with injuries.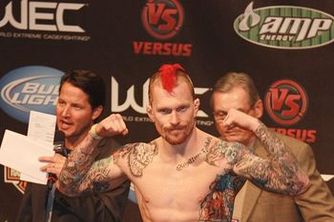 Bart Palaszewski turned heads in his featherweight debut against Tyson Griffin.
He pushed the pace and knocked the grizzled UFC veteran out in the first round at UFC 137.
Now, Palaszewski is set to face former Shooto lightweight champion Hatsu Hioki in a bout that could decide the next No. 1 contender for the UFC title.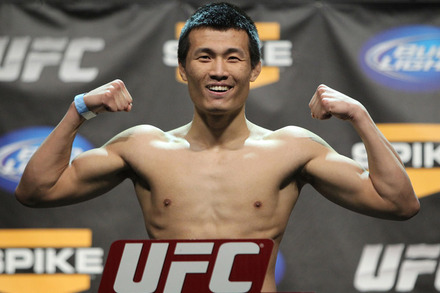 After submitting Leonard Garcia with a twister, "The Korean Zombie" Chan Sung Jung shocked the world again at UFC 140 by knocking out former title contender Mark Hominick in seven seconds.
Jung is rolling as of late, and the win over Hominick was enough to propel him into the featherweight rankings.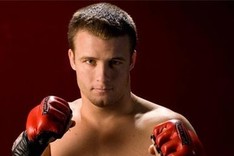 Pat Curran's highlight-reel knockout of former Sengoku featherweight champion Marlon Sandro sent shock waves through the MMA world.
With the win, Curran picked up the most significant victory in his MMA career, and he became the first person to win a Bellator tournament in two different weight classes.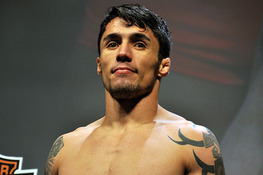 Diego Nunes is the most overlooked featherweight on this list.
He is easily a top-five talent at 145 pounds, picking up significant wins over Mike Brown, Manny Gamburyan and Raphael Assuncao.
In June 2011, Nunes fought Kenny Florian in a No. 1 contender's bout and gave the two-time lightweight title contender all he could handle.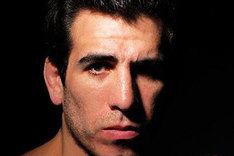 After falling short in his title bout against Jose Aldo at UFC 136, Kenny Florian is contemplating retirement.
He recently suffered a back injury that has kept from training.
Doctors are insisting that the 35-year-old contender hang up the gloves.
Have we seen the last of "Ken Flo"?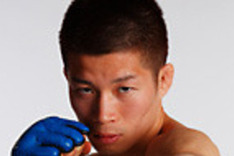 Along with Chad Mendes, Hatsu Hioki has been billed as featherweight champion Jose Aldo's biggest threat in the division.
Hopefully, Hioki is prepared to give a better effort than Mendes, who was knocked out by Aldo in the very first round of their title bout at UFC 142.
To get a crack at Aldo, Hioki will first have to get through an incredibly tough Bart Palaszewski at UFC 144.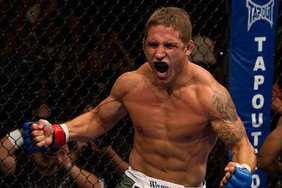 Chad Mendes saw his undefeated streak come to an end at UFC 142.
He had dominated every opponent on his way to a UFC title shot, but Mendes ran into a brick wall in featherweight champion Jose Aldo.
At 26 years of age, Mendes has plenty of time to shore up holes in his striking to become a more versatile fighter.
If Aldo remains at 145 pounds, he'll most likely be seeing Mendes again somewhere down the road.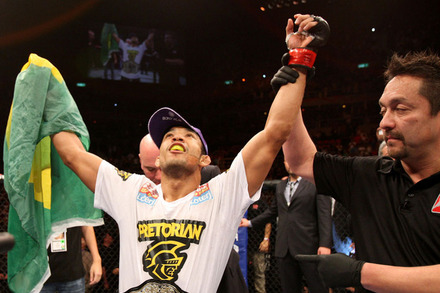 UFC.com
Jose Aldo proved at UFC 142 that he is every bit as dominant as Anderson Silva, Georges St-Pierre and Jon Jones.
He made quick work of undefeated contender Chad Mendes in his fifth consecutive title defense.
Outside of Hatsu Hioki and Bart Palaszewski, it's tough seeing anyone legitimately having a shot against Aldo's otherworldly prowess.