Donay Meijer: Why Bernard Tomic's Girlfriend Could Make Him a Star
January 20, 2012

We all know that the easiest way for a relatively unknown athlete to attract worldwide attention is to show up somewhere with a beautiful woman. 
Hayden Panettiere made boxing heavyweight Wladimir Klitschko a household name, outside the boxing world, and Marko Jaric's name wouldn't have rung a bell with the general public before he hooked up with Victoria's Secret's sexiest angel, Adriana Lima.  
Bernard Tomic, the 19-year-old Australian tennis player, is the latest athlete to raise his profile with a beautiful blonde. Tomic is playing in the 2012 Australian Open, but even if he doesn't beat Roger Federer in the fourth round, we'll all remember his name thanks to his girlfriend, 21-year-old model Donay Meijer.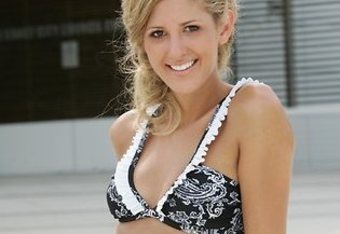 Tomic's girlfriend isn't just a pretty face, either. Australia's PerthNow reports Meijer has put her modeling career on hold to support Tomic's burgeoning tennis career and complete her pharmacy degree. Beauty, brains and graciously supporting her man—people are going to go crazy for this girl.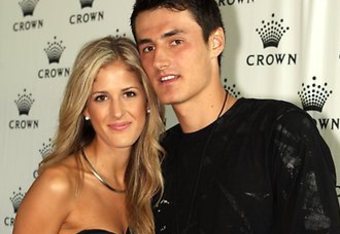 Even before the Open, Tomic and Mejer were a high-profile couple in Australia, but the media spotlight is going to be intense moving forward. At every tennis major in 2012, the eyes of the world are going to be fixed on Tomic and Meijer—which could be a good thing for Tomic, assuming he's got the goods on the court, as well as on his arm.