5 NHL Goons Who Should Be in the Unemployment Line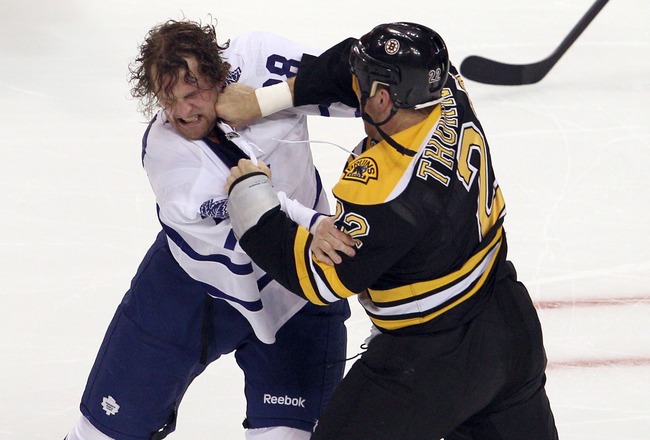 Elsa/Getty Images
Fighting is down in the NHL this season, which means the "goons" of the league aren't having as much fun. However, it also means their presence in the lineup isn't needed as much as it used to be.
These players are in the lineup to fight and be very physical for the limited ice time they get, but when they don't fight too often, there is little need to waste salary cap space with their contracts—even if most of them are small.
Let's look at five goons who should be in the unemployment line.
Daniel Carcillo, Chicago Blackhawks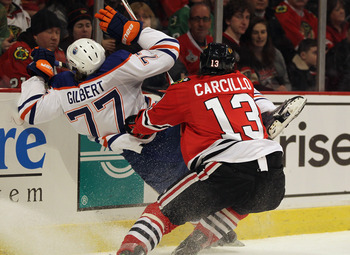 Jonathan Daniel/Getty Images
Daniel Carcillo is a goon very few players in the league and fans of hockey like, because he is a real pest on the ice.
Due to the fact he was suspended this season for an illegal hit and had ACL surgery, there is no reason for the Chicago Blackhawks to bring him back next season.
Cody McLeod, Colorado Avalanche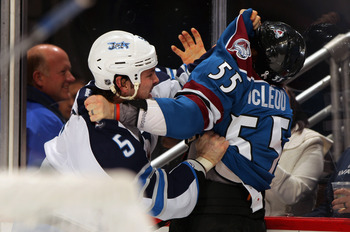 Doug Pensinger/Getty Images
Cody McLeod of the Colorado Avalanche averaged a penalty per game last season which is way too much, even for a goon. You have to find the fine line between being physical and committing penalties so your team isn't spending too much time killing them.
He also had more fights than points scored last season.
Kyle Clifford, Los Angeles Kings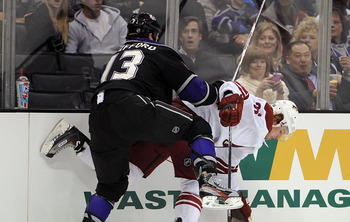 Harry How/Getty Images
How worthless is Kyle Clifford to the Los Angeles Kings?
His total amount of penalty minutes was 10 times the points he scored last season. The only thing he gives the Kings is fighting.
Matt Cooke, Pittsburgh Penguins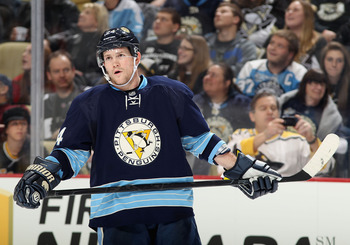 Christian Petersen/Getty Images
Pittsburgh Penguins forward Matt Cooke is a dirty player and has injured many NHL players over the past few seasons. In 45 games this season, he has just 15 points and isn't giving the Penguins what they need from him.
Steve Downie, Tampa Bay Lightning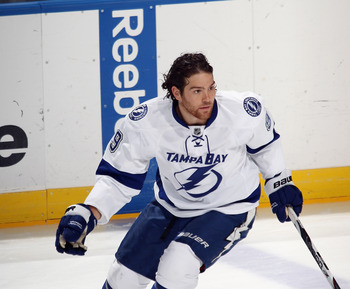 Bruce Bennett/Getty Images
Steve Downie only has seven goals this season which is not good enough because he creates so many penalty killing situations with his inability to stay out of the box.
The Tampa Bay Lightning forward has 111 penalty minutes this season, but he doesn't get many of those from fighting. Over the last three years, he has racked up 628 PIM.
Keep Reading