2012 NFL Draft: Addressing the 5 Biggest Needs for the Pittsburgh Steelers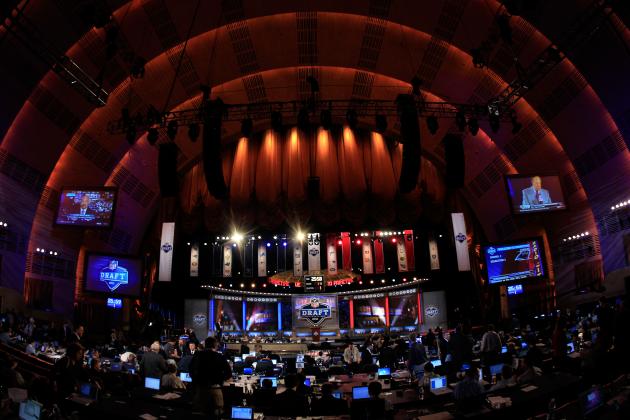 Chris Trotman/Getty Images

After an impressive 12-4 regular season campaign came to an unexpected halt in a Wild Card Round loss to the Denver Broncos, it is time for Steelers fans to join 27 other teams in looking forward to the offseason and the upcoming NFL Draft on April 26th.
There's no question that the Steelers need to address a shaky offensive line in this draft, but there is also cause for concern on the other side of the ball, where key pieces of the defense are in or are entering the twilight of their respective careers.
Here are the top five positions of need that the Pittsburgh Steelers should address in the upcoming draft.
Begin Slideshow

»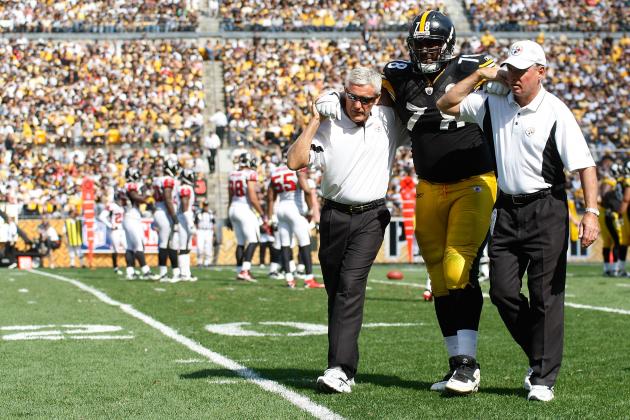 Jared Wickerham/Getty Images

Contrary to popular belief, I believe that the current tackle situation is quite manageable with what is already on the roster.
Willie Colon is coming off his second season-ending injury, and should be given one last chance in 2012 to prove his worth at right tackle.
Marcus Gilbert has come on as the season progressed, and the Steelers front office has already said that they see him as the left tackle of the future, where I believe he will be moved in the upcoming season.
Max Starks is currently nursing a torn ACL that he suffered in the playoff loss to the Denver Broncos. Starks was signed in the middle of the season to stabilize an offensive line that was mightily struggling with Johnathan Scott at left tackle.
Starks will be a free agent in March and he will most likely not be re-signed, unless the organization does not believe that Marcus Gilbert cannot man the blindside yet, or if there is an unforeseen emergency.
Offensive tackle is not as big of a need as other positions, but is worthy of a look in the mid to late rounds for a project player or depth.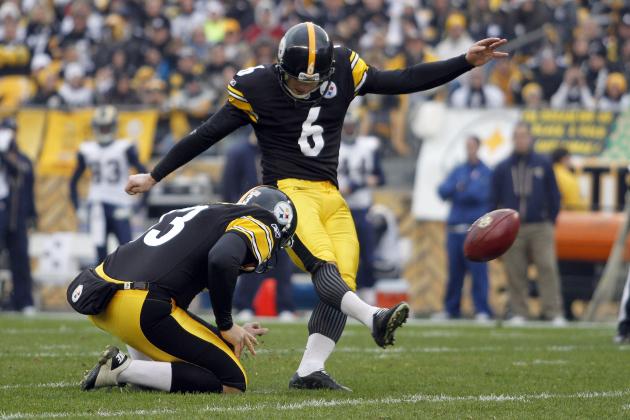 Justin K. Aller/Getty Images

Has there been any time when you've had faith in Shaun Suisham to make a kick with the game on the line, or any attempt beyond 40 yards?
Suisham's career has been plagued by inconsistency, as well as various choke jobs, including a missed potential-game winning 23-yard attempt, as seen in this video.
Not to mention that Suisham was dead last in field goal percentage this season, making a dismal 74.2 percent of kicks.
With Heinz Field being a notoriously tough venue to kick at, having a below average kicker is unacceptable, and a change at the position is needed desperately.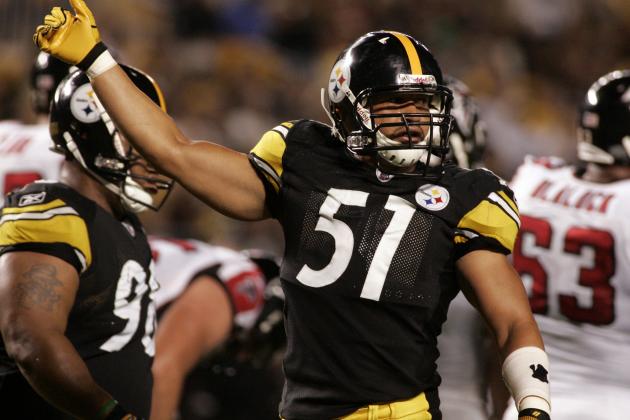 Justin K. Aller/Getty Images

James Farrior is OLD. While Potsie has had nothing but a stellar career in Pittsburgh, he is no longer the player he once was.
Farrior just recently turned 37, and his age causes him to be a huge liability in passing situations, as shown on this play against the Arizona Cardinals this year. In an era where the NFL is dominated by quarterbacks and tight ends who can shred defenses with ease, youth and explosiveness at linebacker is critical.
James Farrior's invaluable veteran leadership and role as the quarterback of the defense will probably cause him to remain with the team for one more year, in which he will be mentoring Lawrence Timmons to eventually succeed him in this role.
A second inside linebacker needs to be able to be ready to fill the vacant spot once Farrior decides to hang up his cleats. With great depth at inside linebacker in thee 2012 Draft, look for this need to be addressed sooner rather than later.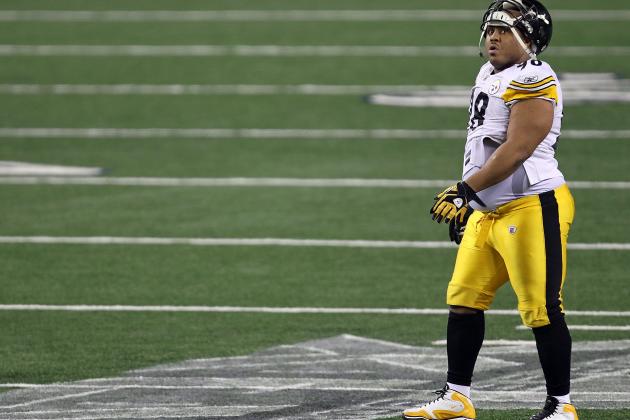 Mike Ehrmann/Getty Images

Chris Hoke is likely retiring. Casey Hampton is starting to decline, and is set to count almost $8 million dollars against the Steelers' salary cap next season.
A space eating nose tackle who can take on double-team blocks on a consistent basis is key to a 3-4 defense running efficiently. Casey Hampton has quietly filled that role for the past decade and is one of the biggest reasons why Dick Lebeau's unit has been so adept at stopping the run and creating spaces for the linebackers to make plays.
Unfortunately, Casey Hampton is no longer that dominant player. Hampton has been driven out of the play by opposing centers more than ever. One example is Arian Foster's 42-yard touchdown run in Week 4 (seen here), in which he failed to beat the center at the line of scrimmage, thereby opening the cutback lane for Foster to take it to paydirt.
The decline of Hampton coincides with the Steelers allowing the worst rushing totals since 2003, and a replacement will need to be groomed as soon as this year if Hampton isn't open to taking a huge pay cut.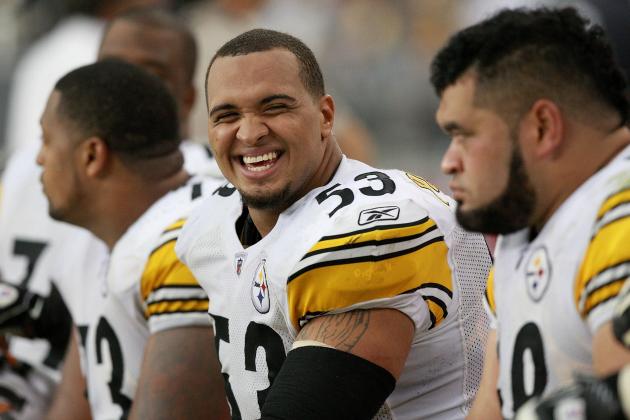 Karl Walter/Getty Images

The Steelers' interior line finally came closer to stability when Maurkice Pouncey was drafted in 2010, but play at the guard position has been very shaky and inconsistent since Alan Faneca's departure.
Chris Kemoeatu is a one-trick pony, as his only real strength is being the pulling guard in the power running game, and he has a knack for shooting the team in the foot with boneheaded penalties. To top all this, Kemoeatu is set to make a hefty $2.4 million in 2012. With all that in mind, there is very little chance he is back with the team next year.
Doug Legursky is too small to be a starting guard in this league, and he is not the long-term answer.
Ramon Foster is a decent starter on the right side, and he can pull his own weight more often than not.
The left guard position has had three different starters this year (Kemoeatu, Legursky, Trai Essex), none of whom have looked like starter material. A dominant guard in this year's draft or even free agency can push the Steelers offensive line over the top and make it one of the better units in the NFL for a long time.