25 Reasons to Fall Back in Love with Baseball in 2012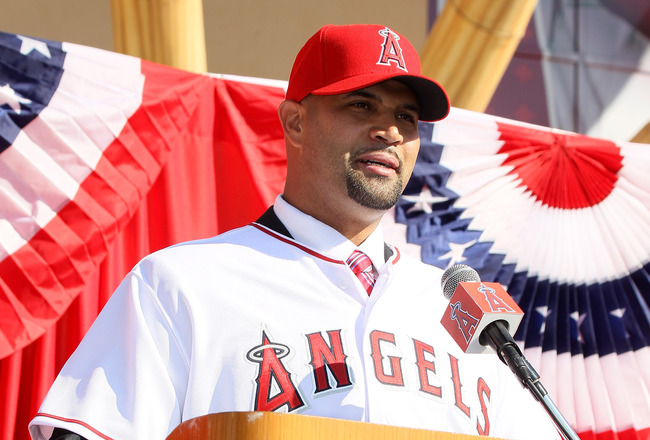 Stephen Dunn/Getty Images
Some baseball fans may have lost some love for the game for a number of reasons in 2011. Other fans are just looking for more reasons to love baseball in 2012.
There are various reasons both of these types of people will find a number of things to love about the game in 2012.
MLB is host to numerous exciting new situations and teams. Players have moved to new teams and there are new dynamics in clubhouses. The 2012 season should be a fun one to watch and it should captivate the attention of a number of people.
The Second Wild-Card Team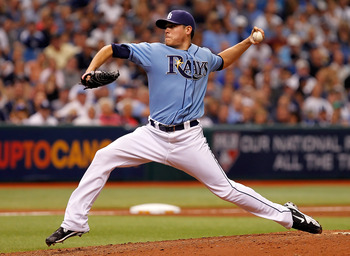 J. Meric/Getty Images
It seems as if the MLB playoffs will look much different this season. It is basically a done deal that there will be a second wild-card team in each league according to Anthony Reiber of Newsday.
The one-game playoff between the two wild-card teams will certainly be a novelty and will be an incredibly exciting game even for fans without a rooting interest.
The Miami Marlins Clubhouse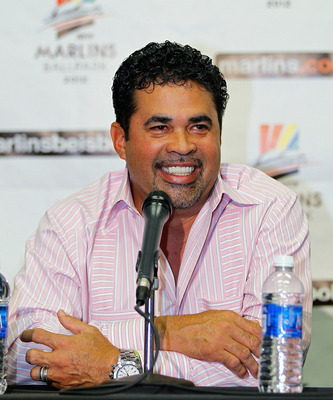 Mike Ehrmann/Getty Images
Ozzie Guillen is certainly not afraid to say what is on his mind. Logan Morrison has no problem tweeting what he feels. Carlos Zambrano has been known for his outbursts.
All three of these men will come together to create what will certainly be an interesting dynamic in the Miami Marlins' locker room. There should be some good sound bites that come from this group.
Yu Darvish's Debut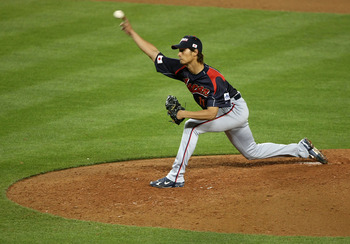 Stephen Dunn/Getty Images
Yu Darvish is supposed to be the ace of the Texas Rangers' starting rotation. Other people think that he will be a bust.
It should be interesting to see how Darvish adjusts to the United States. He had impressive statistics during his time in Japan and is trying to overcome the reputation that has been placed upon Japanese pitchers.
Yoenis Cespedes' Potential Debut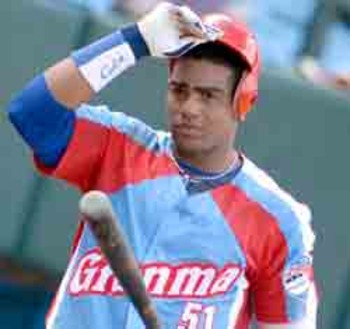 Yu Darvish likely will not be the only big name, big money international free agent who comes to the United States in 2012. Yoenis Cespedes is a potential five-tool player who could be in the majors in 2012.
One of the first things that caught people's attention was a crazy workout video that demonstrated Cespedes' athletic abilities. It should be fun to see what he can do with those abilities in the majors.
Photo Credit: Havana Times
Bryce Harper Should Reach the Majors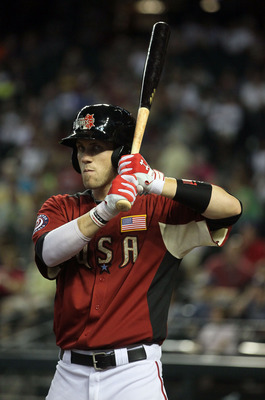 Jeff Gross/Getty Images
The hype surrounding Bryce Harper is massive, and it is possible that the youngster reaches the major leagues before he turns 20 years old. There is a slight chance he makes the team out of spring training, but he will most likely be called up in the middle of the year.
Harper will be preceded to the major leagues by his ego, and it should be interesting to see how he is treated by veteran players around the league.
Seeing If Matt Moore Can Match His Early Success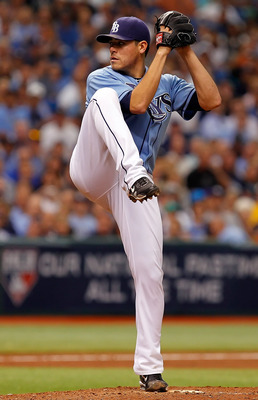 J. Meric/Getty Images
Last season, Matt Moore became a much more popular name as he was able to put in outstanding performances during the stretch run as well of the playoffs. He entered the year as the No. 15 prospect in the game, according to Baseball America.
If Moore gets off to a hot start, then he could become a household name by the middle of the year. He is one of the bright young arms in the game.
The Youth Movement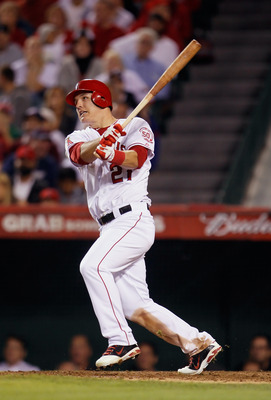 Jeff Gross/Getty Images
Bryce Harper and Matt Moore will not be the only youngsters who could make an impact in 2012. MLB is about to have an influx of new young talent.
Jesus Montero, Mike Trout and Julio Teheran are just a few of the extremely talented young players who should wow fans during this season.
Albert Pujols in Los Angeles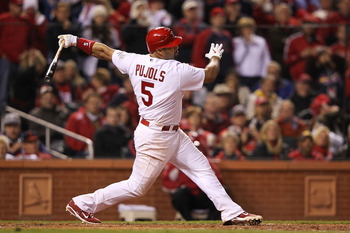 Jamie Squire/Getty Images
After leading the St. Louis Cardinals to their second World Series title since he reached the majors, Albert Pujols decided to leave the city and join the Los Angeles Angels.
Moving to the American League West should have some impact on his numbers. Watching Pujols play away-games in Texas should be fun since balls fly out of that park.
The Post-Pujols Era in St. Louis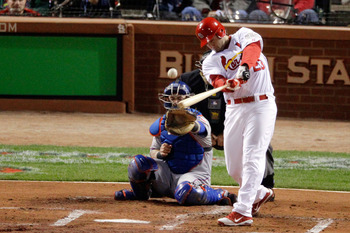 Rob Carr/Getty Images
For the past 11 seasons, Albert Pujols has donned a St. Louis Cardinals jersey and was a huge force in the middle of their lineup. 2012 will be different, as the only No. 5 jerseys in Busch Stadium will be the ones worn by fans.
The Cardinals will need to adapt, giving some other players, such as David Freese, an opportunity to step up and make a name for themselves.
Alex Rodrgiuez Could Pass Willie Mays for Career Home Runs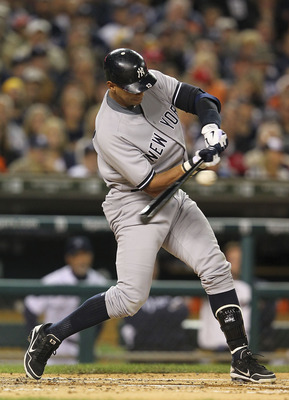 Leon Halip/Getty Images
Over the course of his career, Alex Rodriguez has averaged 35 home runs a season. If he can reach that average this season, then he will have surpassed Willie Mays in the record books.
Mays has 660 career home runs, and Rodriguez is currently at 629. By passing Mays, Rodriguez would move up to fourth on the all-time home run list.
Alex Rodriguez Could Become the Fourth Player with 2,000 RBI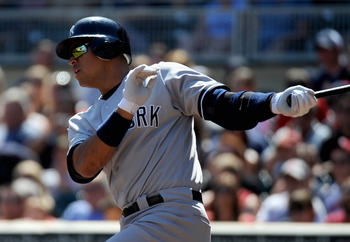 Hannah Foslien/Getty Images
2012 has the potential to be a huge year for Alex Rodriguez. He is 107 RBI away from breaking the 2,000-RBI mark for his career.
If Rodriguez reaches this mark, he will be just the fourth player in major-league history to do so. A-Rod will put himself in elite company if he has a great year this season.
Roy Halladay Could Join the 200-Win Club
Rob Carr/Getty Images
There are few pitchers in the major leagues right now better than Roy Halladay. He is second among active pitchers in wins going into the 2012 season.
With 188 wins, Halladay needs just 12 more to join the 200-win club. He should be able to hit this mark, as he has won at least 12 games in each season since 2005.
The Potential to See a 40-40 Player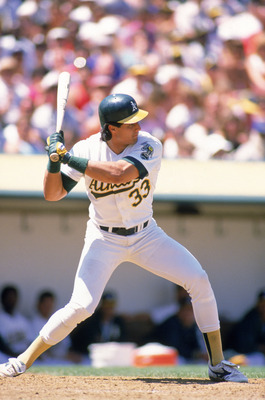 Otto Greule Jr/Getty Images
There are just four players in baseball's exclusive 40-40 club (40 home runs, 40 stolen bases in a single season). This past season, there were a few players who were close to joining the club.
It is possible that Matt Kemp or Jacoby Ellsbury are able to join the club this season. Both players have the power and speed to become a part of baseball history.
Bobby V in Boston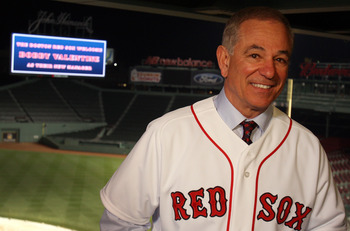 Elsa/Getty Images
Bobby Valentine is one of the most entertaining managers in the major leagues. He is remembered for the disguise he wore in the Mets dugout after he was ejected from a game. Valentine is also a pretty good manager as well.
He will have the task of trying to guide the Boston Red Sox to the playoffs. Valentine will have to deal with a team that drank beer in the clubhouse and that suffered a huge collapse at the end of last season.
Jamie Moyer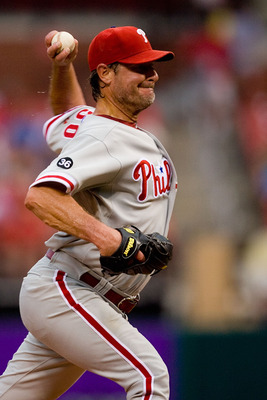 Dilip Vishwanat/Getty Images
At 49 years old, Jamie Moyer is not done with his career. He did not let Tommy John surgery get in his way, either. Moyer signed with the Colorado Rockies.
Moyer should serve as an inspiration to people. He has shown that you are never too old to try to reach your goals.
The Trade Deadline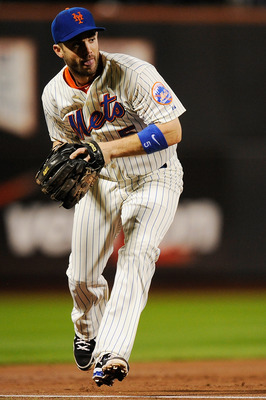 Patrick McDermott/Getty Images
There are few periods in sports that are not tied to the games being played that are more important than the MLB trade deadline. The sheer amount of information and rumors going around at that time is incredible.
Fans try to follow every rumor that is tied to their team, and it is often not an easy task. Some big-name players could change places by the end of this year's trade deadline.
The Returns of Johan Santana and Adam Wainwright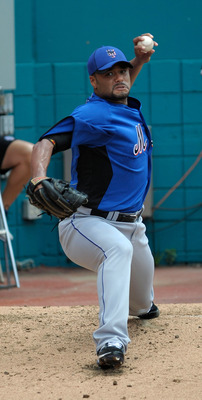 Sarah Glenn/Getty Images
The National League was without two of its best pitchers in 2011, as both Johan Santana and Adam Wainwright missed the season with injuries.
Both of the players are returning to their respective teams this season. They will be important pieces in their teams' potential success this year.
Pennant Runs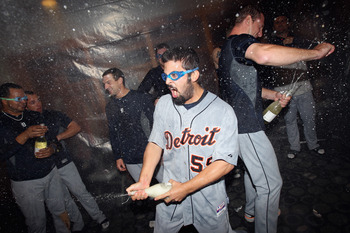 Nick Laham/Getty Images
Depending on who your favorite team is, pennant runs can be incredibly exciting or very stressful. The joy felt by Tampa Bay Rays fans last year is a moment that baseball fans look forward to.
For those whose favorite team has already been eliminated, they can get excited by the close games that have so much meaning as the regular season comes to a close.
Opening Day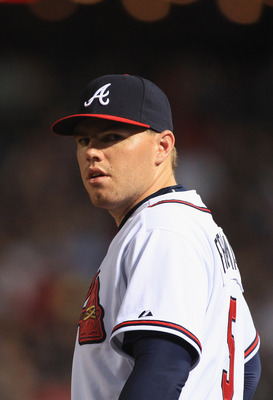 Streeter Lecka/Getty Images
For those who are new to the game and those who have been following it for years, there is one thing that cannot be denied—there is always a certain buzz surrounding Opening Day.
The first pitch of the year is a moment that people wait months for, following the last out of the World Series the previous year. Regardless of what happened that winter, it is a fresh start for every team.
Seattle and Oakland in Tokyo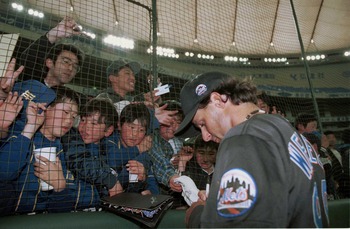 Takasi Watanabe/Getty Images
This season will mark the fourth time in MLB history that they will open the year in Japan. The first time was in 2000 with the New York Mets and the Chicago Cubs, and this year will feature the Seattle Mariners and the Oakland Athletics.
The greeting that Ichiro gets when he returns to Japan should be something incredible. It is also fun to watch the games being play in Japan because the fans are incredibly passionate and that creates a great environment.
The Home Run Derby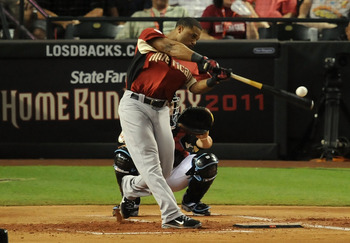 Norm Hall/Getty Images
Every sport has a few events during its All-Star Weekend, and one of the best is the Home Run Derby at MLB All-Star Weekend.
This year the Home Run Derby and All-Star Game will be at Kauffman Stadium in Kansas City. Watching power hitters launch balls out of the park should once again be a treat this year.
Fantasy Baseball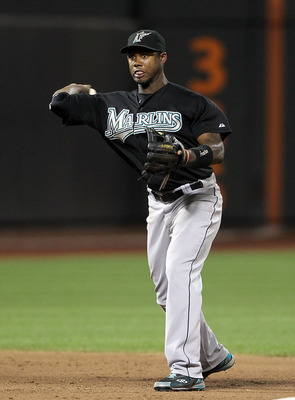 Nick Laham/Getty Images
Another year of baseball means another season of fantasy baseball. There are people who will spend hours and hours meticulously prepping for their draft and subsequently trying to make trades and waiver-wire pickups.
If your favorite team in real life is struggling, you can always focus on your fantasy team.
The 100th Anniversary of Fenway Park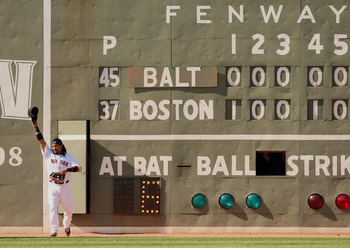 Elsa/Getty Images
For those who have not been to Fenway Park, they should make the trek at some point during their lives. The stadium is a part of baseball history and is one of the oldest stadiums still being used.
2012 will mark the stadium's 100th anniversary. Fenway is the oldest stadium still being used in baseball, and is an attraction in its own right.
The First Year at Marlins Park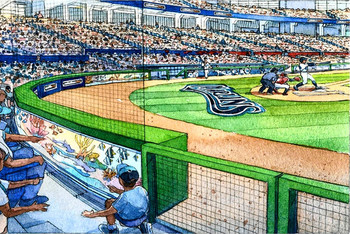 New stadiums are always filled with unique amenities that make going to the ballgame an experience. The newest stadium is Marlins Park, which will make games in Miami much more enjoyable.
By far the most unique part of Marlins Park is the aquariums that will be a part of the backstop. This should be a sight to see both in person and on television.
Photo Credit: Wall Street Journal
Every Team Gets a Fresh Start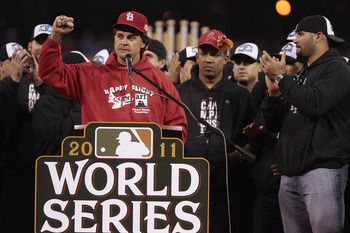 Whitney Curtis/Getty Images
Regardless of their record the previous season, every team starts out with a chance to make the playoffs and win the World Series.
While some teams have a better chance than others on paper, it does not mean that is what will happen in reality. There have been surprising teams that have made the playoffs in the past and it certainly can happen again in the future.
Keep Reading