Arsenal vs. United: 5 Things Arsenal Must Consider Against Manchester United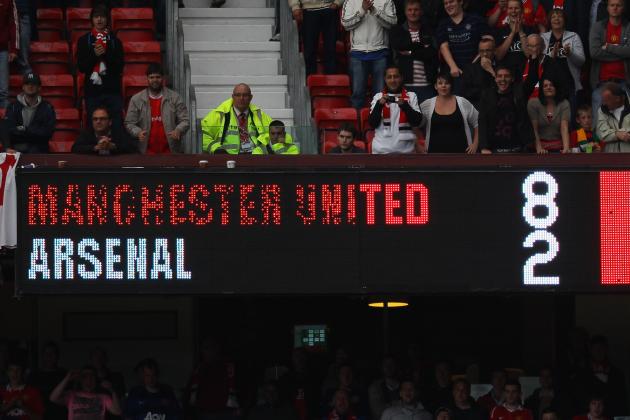 Alex Livesey/Getty Images

Arsenal vs. Manchester United: a longstanding, epic clash that is guaranteed to produce some entertainment.
With the long and successful history both clubs boast, there is no shortage of hatred and every time these two meet there are usually a lot of implications at stake.
Fans of both clubs will remember the first meeting this season between the two pretty clearly, even if it is met with different feelings.
Manchester United downright thrashed the Gunners at Old Trafford back in August, punishing Arsene Wenger's side en route to the most embarrassing defeat in the Frenchman's spectacular Arsenal career. Every facet of the game was dominated by the Red Devils and this extraordinary match will weigh heavy on the minds of Wenger's men.
But both have experienced a bit of a tumble as of late, failing to string together some consistency. And for the Gunners, this could be exactly the situation needed to exact some revenge.
Here are five things the Gunners must keep in mind if they are to get even this time around.
Begin Slideshow

»
Clive Mason/Getty Images

A glaring issue that doesn't really need a keen breakdown, a majority will agree that Arsenal's worries start in the back.
Even before the 8-2 defeat at Old Trafford, Wenger was harassed about his club's defensive frailties and it was only after this monumental defeat that he addressed the criticism. He brought in Per Mertesacker and Andre Santos in hopes of not only shoring up his defense, but to also quiet a few detractors.
The Brazilian Santos is currently sidelined through injury and Mertesacker has been scrutinized ever since he came to the Emirates on deadline day, but the defense as a whole needs to tighten up immensely. Arsenal are having a hard time racking up more than a goal or two the last six matches, so the defense is going to be relied on heavier going forward.
If Arsenal can play cohesive in the back and frustrate the likes of Wayne Rooney and company up front, then they have a shot at taking this.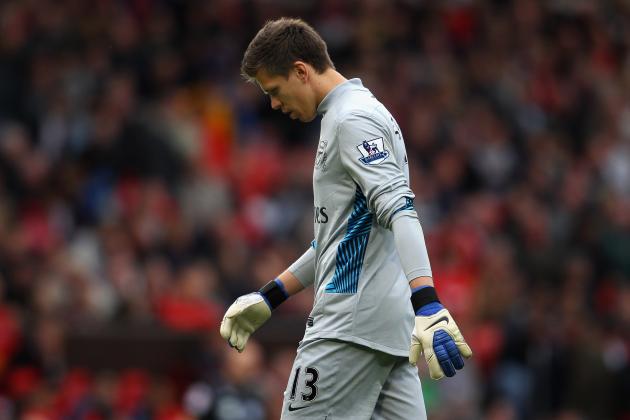 Alex Livesey/Getty Images

And it's not like Arsenal don't have plenty to reflect upon…
This season the Gunners have been a team defined by carelessness and inopportune decision making. While Wenger will be the first to blame it on "inexperience" and "youth" that has not always been the case.
Even looking at last week's game against Swansea you can see the squad making repetitious mistakes. Failing to capitalize in front of goal, leaky defending and sloppy marking are just some of the things the Gunners must address heading into this tie.
I am positive Wenger will be busy trying to tackle such issues during training, and it is up to the lads to take instructions seriously and learn to eliminate the gaffs. And with that being said…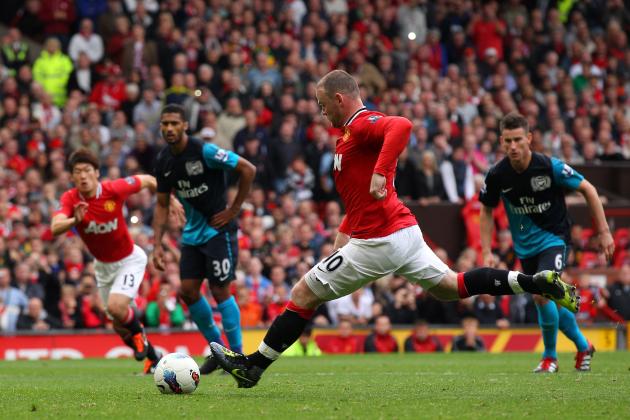 Alex Livesey/Getty Images

As much as Arsenal need to focus on what hurt them against United the last time out, having a clean frame of thought will also benefit Wenger's side.
Conceding eight and suffering one of the worst defeats since the club's inception is something that cannot be shaken easily. But as professionals, Arsenal will be the first to throw the adage "taking it day by day" at the media come game time, because in all honesty they really need to look at it that way.
The mauling United gave to the Gunners will surely be used by Sir Alex when it comes to motivating his team. And Wenger realizes this, so he must reassure his players in order to get a positive result.
At times, having a short-term memory can help a struggling side, and when it comes to Arsenal, the fans and Wenger, they will be hoping this is true.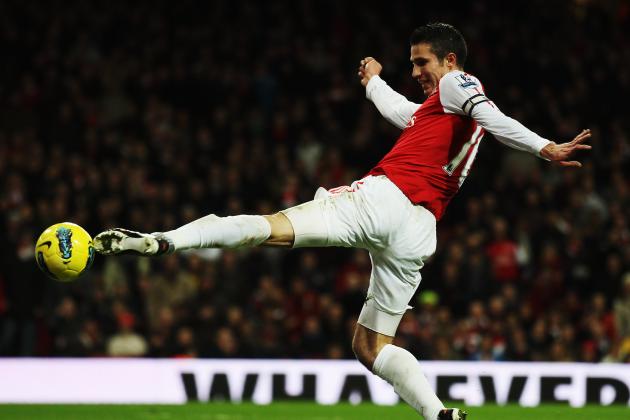 Clive Mason/Getty Images

Once the referee whistles for the start of the game and both sides commence battle, each will be looking to execute a game plan.
For Arsenal, being aggressive right from the get-go will play to their advantage. It shows that they are not only prepared and ready for the task at hand, but also shows they aren't timid or thinking about the previous result against United.
Wenger is a stubborn manager and his ideologies when it comes to football are set in stone (and for the most part successful). That being said, I hope he is able to make a few adjustments in order to provide his side with the edge.
By being unafraid and antagonistic in football, luck can turn a team's way and the deciding factor on this day might come down to a bit of chance.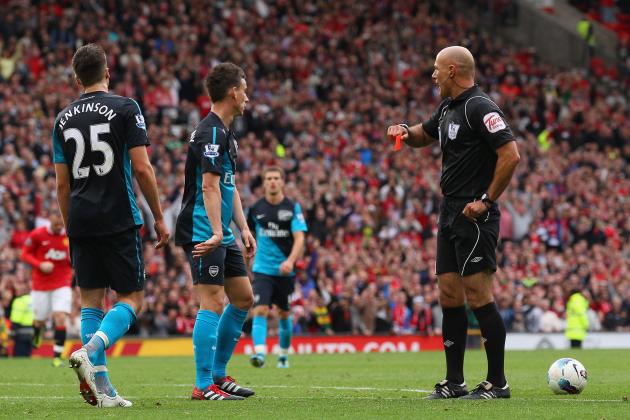 Alex Livesey/Getty Images

Football matches are 90 minutes long, and while this rule has been in place since the game's creation, Arsenal at times apparently forget this.
As often as Wenger uses his side's immaturity as a crutch, now more than ever is the time to reel in his squad and dispel youthful tendencies. Arsenal must remain disciplined the entire match in order to give themselves the greatest chance of taking three points.
That means no stupid bookings, lapses in defense and mental collapses, as hard a task as that is for the Gunners to follow. But it is up to the leaders of this team—Robin van Persie, Thomas Vermaelen, Mikel Arteta—to instill a disciplined mentality right out of the locker room.
Remaining obedient and controlled will be the biggest factor for Arsenal, and this is the perfect game to start changing their ways and developing some orderly habits.