Sarah Burke's Death Sheds Light on Dangerous Sport
January 19, 2012

Christophe Pallot/Agence Zoom/Getty Images
They are called extreme sports for a reason.
In wake of the horrific tragedy that took Canadian skier Sarah Burke's life, we are reminded that athletes who compete in extreme sports are putting their lives on the line on a daily basis.
The 29-year-old with four Winter X Game championships crashed on a halfpipe and suffered "irreversible damage to her brain due to lack of oxygen and blood after cardiac arrest" according to a statement by Burke's publicist.
Burke had enough influence to add superpipe skiing to the Winter Olympics in 2014. She was at the top of her profession and was on her way to another dominating performance at next week's X Games.
Due to the fall, she tore her vertebral artery that caused severe bleeding on the brain which immediately caused her to go into cardiac arrest on the spot. Nine days later she was gone.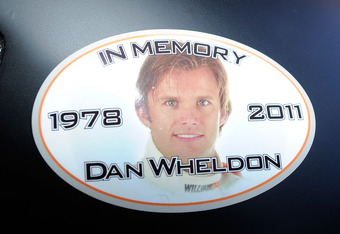 John Harrelson/Getty Images
If this happened to one of the greatest freestyle skiers on the earth, it can happen to anybody. Like NASCAR and open-wheeled racing, there is an inherit danger to the profession that can steal the lives of any of its participants, regardless of skill level.
Dan Wheldon was a two-time Indianapolis 500 winner, one of the most feared drivers in the world. But he couldn't shake a horrific pileup that cost him his life.
The sport has done everything in its power to make it as safe as possible—mandatory helmets, air bags on the sides of pipes during practice and better pipe-building technology just to name a few. Then again, the heights of the pipes continue to get higher and now they're up to 22 feet.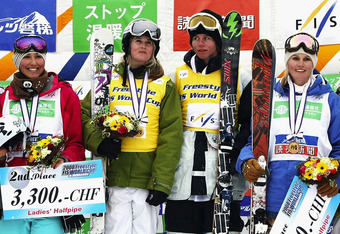 Junko Kimura/Getty Images
It's the same way in motor sports. The Hans device and safer cars are offset by faster speeds and more drivers on the track.
In the end it's a delicate balance of safety and extreme. Without the death-defying tricks and big air, the money and fame won't follow. But it comes at a price. Potentially the ultimate price.
But that's what they sign up for. A part of them feeds off the adrenaline of a death-defying jump. Yet it's days like today that make you wonder if it's all worth it.
RIP Sarah Burke.