The San Francisco 49ers have a legitimate chance to pull off their goal of making Super Bowl XLVI and winning it all this season.
One roadblock they must first overcome is the New York Giants.
The 9-7 team has gotten hot during the postseason and must be considered a major threat to knock the 49ers out of contention today.
Here's what San Francisco must do to win.
Protect Alex Smith
The Giants do one thing better than anyone in the league, and that is rushing the passer.
During their four-game win streak, which encompasses the last two games of the regular season and the first two of the playoffs, the G-Men have racked up 17 sacks.
They simply get after the QB and must be stopped.
The 49ers' Alex Smith is having a career year, but he's still a shaky signal-caller and will not be able to get anything done if he has Jason Pierre-Paul, Osi Umenyiora or Justin Tuck slamming him into the turf every time he drops back.
Play 49ers Defense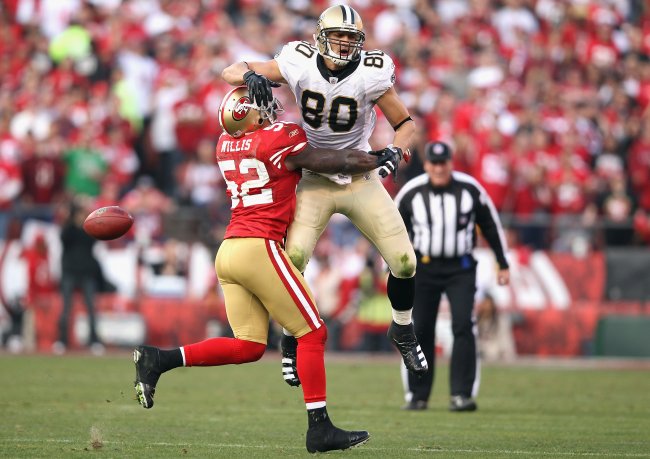 Ezra Shaw/Getty Images
The Niners made a name for themselves this season under Jim Harbaugh by playing great defense and crushing the opposition.
They need to make sure they do more of the same today if they want to advance to the Super Bowl.
Rookie Aldon Smith recorded 14 sacks and the team racked up 38 takeaways during the regular season, tied for first in the league.
This team absolutely needs to play hard and create turnovers if they want to beat Eli Manning's offense.
There is simply no way the 49ers can win this game unless they get a few turnovers and their defense must be the crown jewel of a victory.