15 Most Fragile Players in NHL History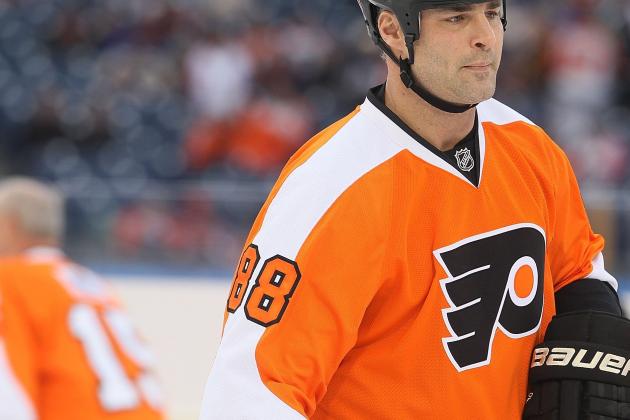 Jim McIsaac/Getty Images

Hockey is an undeniably violent sport. Players are bigger and skating faster than they ever have, and as a result, they're hitting harder. The injuries that result, meanwhile, are far from new to the game.
Plenty of players have struggled to keep themselves consistently healthy throughout the course of a grueling NHL season.
Let's take a look at some of the notoriously fragile and incredibly unlucky players in NHL history.
Begin Slideshow

»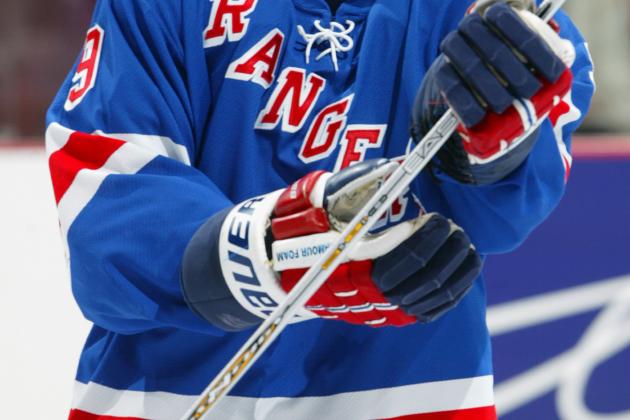 Jeff Vinnick/Getty Images

Head injuries dominate the NHL injury report, but Pavel Bure fell victim to chronic knee problems. Known for his speed and goalscoring ability, Bure managed over 50 goals in five seasons but then managed more than 30 only once more in his entire career.
Bure's sporadic production probably had something to do with the fact that Bure played only three 80-game seasons. His knees forced him to retire at age 32.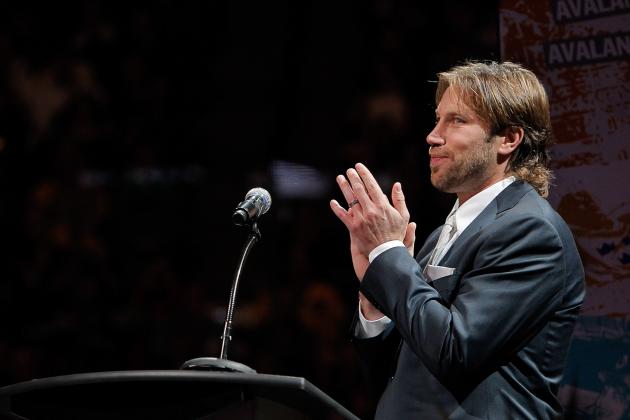 Justin Edmonds/Getty Images

Peter Forsberg could not stay healthy. The Swedish superstar suited up for every regular season game only once in his entire career. Looking at his career numbers, it's absolutely astounding that Forsberg battled his injuries and did what he did.
Forsberg tried to battle through one more season but instead chose to retire last season.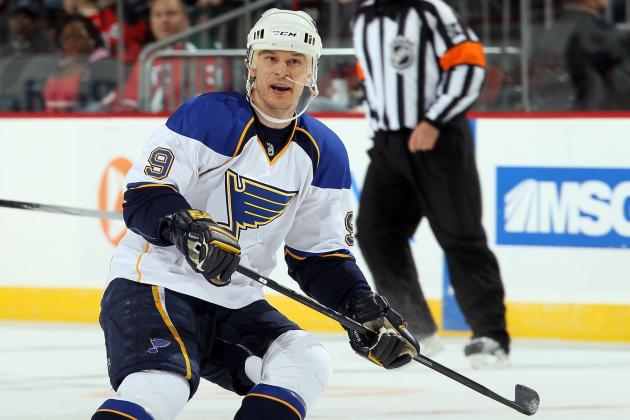 Jim McIsaac/Getty Images

Paul Kariya was insanely productive while healthy during his 16-year NHL career. Kariya, along with Teemu Selanne, put the Mighty Ducks on the map. It's a shame that he wasn't still with the team when they eventually won the Stanley Cup in 2007.
Unfortunately, Kariya's small stature made him prone to injuries. Concussions were Kariya's biggest problem and eventually forced him to retire at age 35.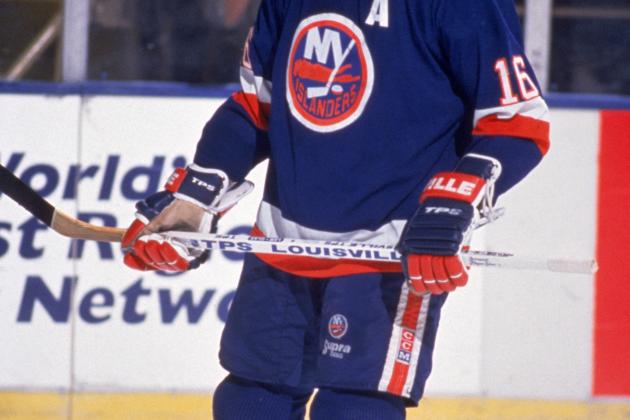 Mike Powell/Getty Images

Pat LaFontaine is vastly underrated in most hockey circles. He finished his career with 1,013 points in 865 games, including a 148-point season with the Buffalo Sabres back in the early '90s.
LaFontaine played 15 NHL seasons, but he played 22 or fewer games four times. Concussion forced his retirement at the early age of 33.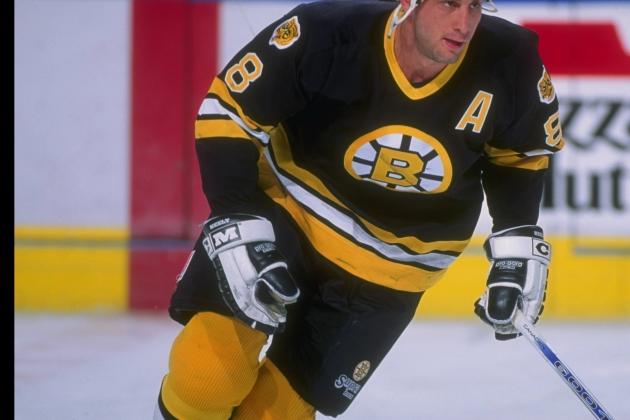 Robert Laberge/Getty Images

Cam Neely played a bruising style for the Boston Bruins. He was the best power forward that the NHL has ever seen and had the ability to put up outstanding offensive numbers to go with his punishing two-way play.
However, Neely had knee and hip injuries that sent his career into flux. His prolific career came to an end at just 31 years.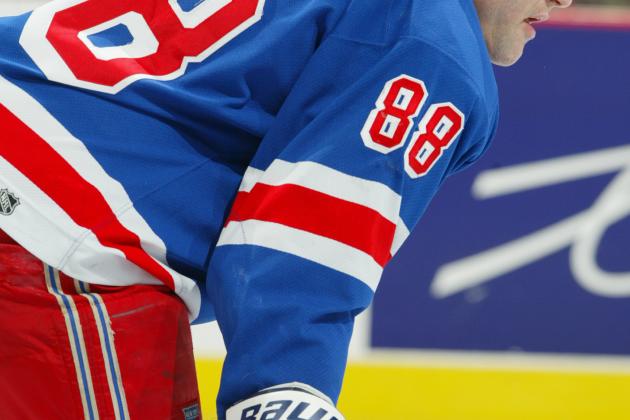 Jeff Vinnick/Getty Images

Eric Lindros is the most unfortunate case of talent gone to waste due to injury. The sky was the limit when the Flyers traded everything but the kitchen sink to acquire Eric Lindros, but an outrageous amount of concussions limited his impact on the organization.
Lindros averaged more than a point per game during his NHL career, but the 6'4'' center never managed to play 82 games in a single season.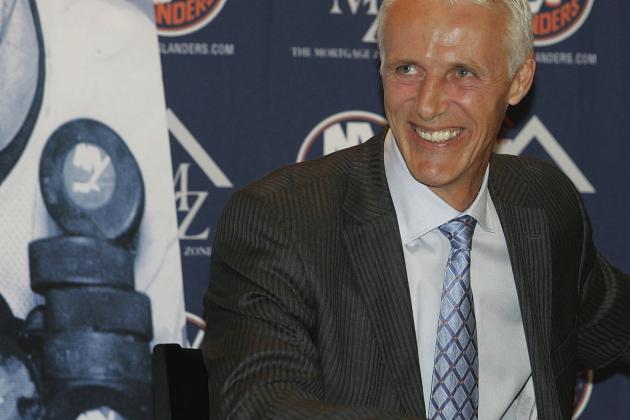 Bruce Bennett/Getty Images

Mike Bossy's 1,126 points are jaw-dropping when one considers the fact that the Islanders legend played in just over 750 career games. Lucky for the Islanders, Bossy was dominant in the games that he did play, leading the team to four Stanley Cup Championships in the '80s.
Bossy had a terrible back problem toward the end of his career that forced his early retirement and left Islanders fans wondering what could have been.
Jamie Squire/Getty Images

Just imagine the debate that would still rage on if Mario Lemieux had stayed healthy for his entire NHL career. Plenty of folks think that Lemieux would have broken some of Wayne Gretzky's records had he stayed off of the injury report.
His on-ice accomplishments speak for themselves. Over 1,700 career points in less than 1,000 career games is a ridiculous pace. Lemieux did all of that suffering through severe back issues and overcoming Hodgkin's lymphoma.
Lemieux retired twice in his career. His second and final retirement was a result of his irregular heartbeat.
The guy couldn't catch a break.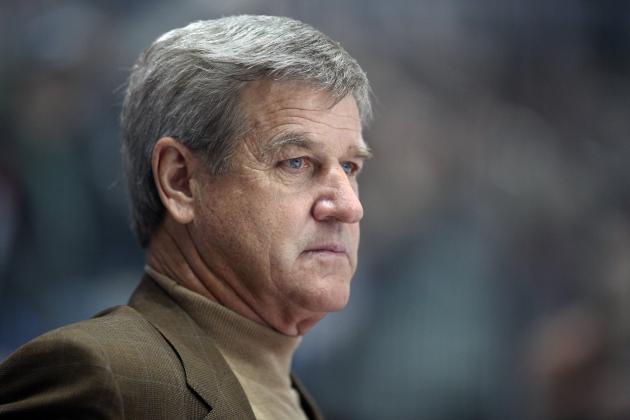 Claus Andersen/Getty Images

Bobby Orr is a legend.
Considered by some to be the best player in the history of the league, Orr re-invented the defenseman position with his willingness to get involved and dominate on the offensive rush.
It's tragic that the hockey world was only graced with 12 seasons of Orr's outstanding play. The greatest player to ever wear a Bruins sweater had horrible knees.
Perhaps, given today's technology, Bobby Orr's knees could have been repaired, and his career would have been salvageable.
But like most players on this list, Orr is left to wonder, "what if?"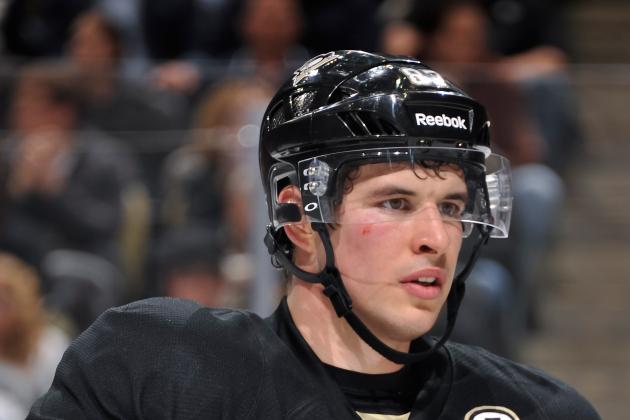 Jamie Sabau/Getty Images

Sidney Crosby has become the most fragile player in the NHL. The concern over his future is growing with every game he misses.
The concussion history that Crosby has developed is very dangerous, especially considering how young he is.
Let's hope that Crosby's career is not cut short.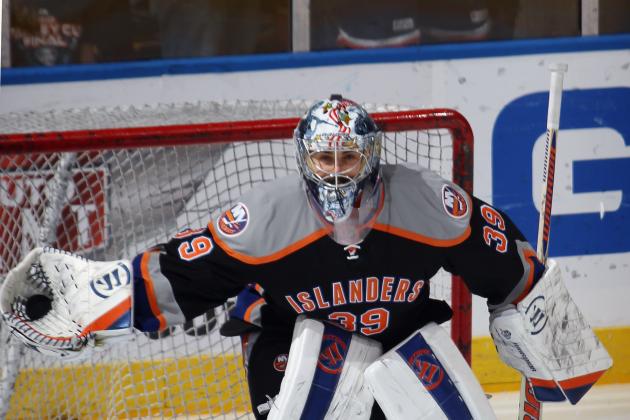 Bruce Bennett/Getty Images

Remember when Rick Dipietro was the next big thing?
He signed, at the time, one of the longest contracts in NHL history, and he looked like a franchise goaltender.
Now, Dipietro hasn't played a full season since 2007-08, and he has only played in more than 10 games once in that span. He's out for the year with a sports-hernia injury.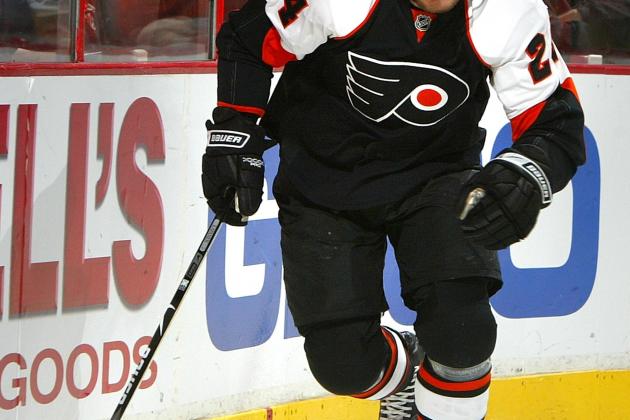 Jim McIsaac/Getty Images

Sami Kapanen was incredibly fragile due to his size.
The speedy forward only managed three seasons of more than 80 games in a 12-year NHL career. He always seemed to be banged up in one way or another.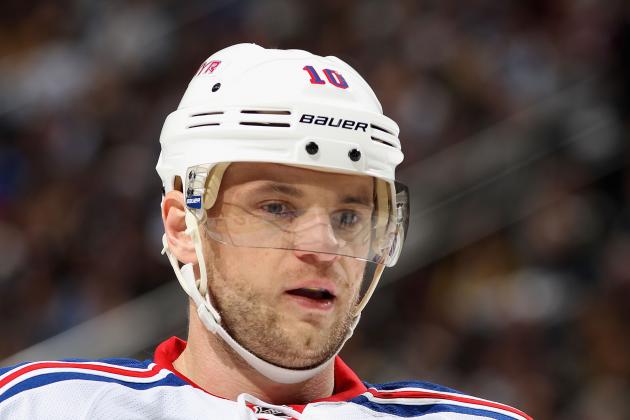 Christian Petersen/Getty Images

Did you know that Marian Gaborik has never played a full 82-game season?
Yeah, he is one of the most talented players in the NHL, but just imagine what his numbers would look like if he was healthy on a regular basis.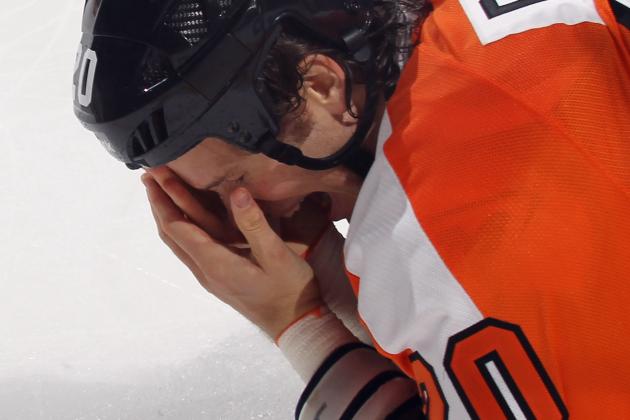 Bruce Bennett/Getty Images

Chris Pronger has had injury trouble at each of his stops during his NHL career. When healthy, Pronger has been arguably one of the best defensemen of all time.
Unfortunately, plenty of Pronger's seasons have been shortened by injury, especially recently.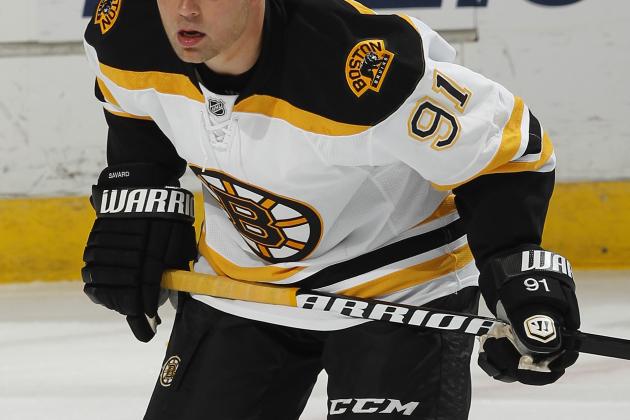 Joel Auerbach/Getty Images

It's tragic what one hit can do to a player.
Once a somewhat durable player with a history of some minor injuries, Marc Savard took one shot in the head and everything changed. The concussion Savard suffered has made him a different person—and a different player.
He will likely never play again.