MLB's Top 50 Hitting Prospects Heading into 2012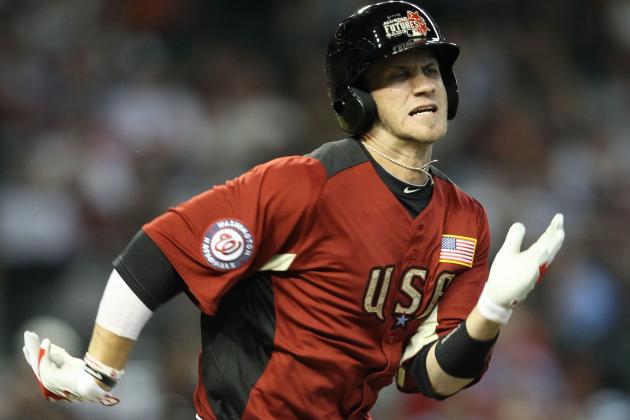 Christian Petersen/Getty Images

As the calendar creeps ever closer to that blessed day in mid-February, the day that pitchers and catchers report to spring training to kick off a new MLB season, excitement reigns supreme once again for baseball fans across the globe.
With the dawn of another new season also comes expectations for each MLB team's young stars and prospects, as they look to make a favorable impression in a short six-week window, hoping to be able to show that they are worthy of a spot on the major league roster.
Managers and coaches will evaluate and assess each prospect invited to camp, and while some may indeed be ready for prime time, for others it's simply a chance to show the big club what they can expect some time in the not-so-distant future.
The art of hitting a baseball is not an exact science, and there is no clear-cut blueprint that clearly points out one successful way to do so. So, baseball minds are left to consider each prospect's individual approach to accomplishing one of the hardest acts in sports—hitting a round ball with a round bat.
Bleacher Report will take a look at the prospects who are vying to become successful at the art of hitting. For the purposes of this slideshow, we will only consider prospects who received September call-ups in 2011, along with youngsters who have yet to ascend to the big leagues. So for fans looking for the likes of Mike Trout and Yonder Alonso, you're out of luck. Besides, you already have an idea of how good they can be.
Note: Some of the information compiled for this slideshow was taken from an article I published concerning prospects back in October.
Begin Slideshow

»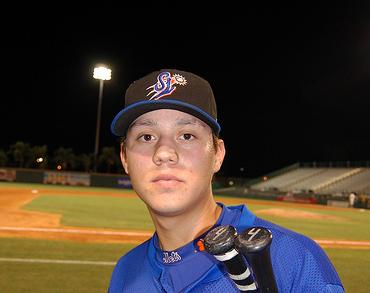 Photo courtesy metsblog.com
While nagging injuries curtailed the early part of Venezuelan third base prospect Wilmer Flores' professional career, his 2011 season gave a hint of how good Flores can be.
Signed by the New York Mets in 2008, Flores hit .269 with nine HR and 81 RBI in a full year at St. Lucie in 2011, and the young 20-year-old third baseman will continue his progression next season, most likely at Double-A Binghamton.
Flores is the fifth highest-rated position player in the Mets' system, according to Baseball America; however, the Mets are certain that Flores is a natural hitter who will continue to shine as he matures.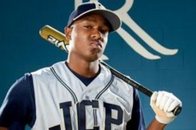 Photo courtesy sportsagentblog.com
When highly-touted high school outfielder Josh Bell was taken with the 61st pick in the second round of the 2011 MLB draft by the Pittsburgh Pirates, it was a major gamble. Bell had sent a letter out to all teams prior the draft, advising them that he had every intention of going to college.
However, in mid-August, after a fierce push by the Pirates, Bell was signed to a $5 million deal, almost unheard of for a second-round pick. The Pirates were clearly sold on Bell's five-tool skills.
Bell hit .548 with 13 homers, 54 RBIs and 54 runs scored as a senior at Dallas Jesuit High School, has a strong, accurate arm and is also blessed with great speed. While Bell has yet to play a game professionally, there is no denying the fact that he is indeed a special talent.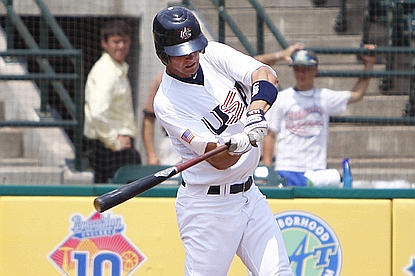 Photo courtesy nypost.com
The Kansas City Royals thought enough of multi-talented, three-sport high school star Bubba Starling that they drafted him with the fifth overall pick in the 2011 MLB draft, the first position player selected.
The Royals also gave Starling $7.5 million to keep him from playing at the University of Nebraska, and they are certainly hoping that massive contract will pay huge dividends in the near future.
Scouts salivate at the potential of Starling, who should only get better now that his focus is not on football. During the fall, while working out with other Royals prospects at their training facility in Surprise, AZ, Starling hit a ball during batting practice that amazed Royals outfield instructor Rusty Kuntz.
"I know the ball flies in Arizona," Kuntz said, "but my gosh, it doesn't fly like that very often. Wow."
There is no doubt the potential is there. Now the Royals and Starling will work to bring that potential to the surface.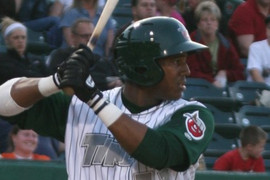 Photo courtesy web.minorleaguebaseball.com
Young 20-year-old right field prospect Rymer Liriano had to take a step back before taking a giant leap forward for the San Diego Padres in 2011.
Liriano, signed by the Padres out of the Dominican Republic in 2008, was assigned to Advanced Single-A Lake Elsinore to start the 2011 campaign, and he struggled out of the gate, hitting just .127 in 15 games.
The Padres re-assigned Liriano to Single-A Fort Wayne, and the youngster sizzled, hitting .319 with 50 extra-base hits and 65 stolen bases. While Liriano is still considered raw, his blazing speed, combined with his developing bat, could have him wreaking havoc on the basepaths for the Padres in the near future.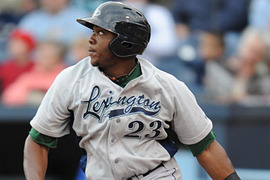 Photo courtesy houstontxsports.wordpress.com
When the Houston Astros drafted Telvin Nash with their third-round pick in the 2009 MLB draft, they knew they were getting a raw kid with great power potential.
After playing for a few games in the rookie league, Nash moved up to Lexington in the Single-A South Atlantic League, where he hit 14 HR with 37 RBI in 73 games. The strikeout rate was a bit alarming, with 103 whiffs in 268 at-bats, but that should come down in time. Nash was drafted as a first baseman, but he's been working in the outfield as well, and could very well slot in as a corner outfielder with the Astros in the near future.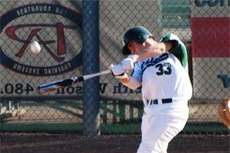 Photo courtesy krushhittingcompany.com
San Francisco Giants catching prospect Tommy Joseph will be the youngest player at the San Francisco Giants spring training facility when pitchers and catchers report on Feb. 18.
Joseph, 20, has quietly impressed Giants scouts and management, hitting .270 with 22 HR and 95 RBI last season for Advanced Single-A San Jose. Joseph's catching skills are improving as well, throwing out 37 percent of runners attempting to steal in 97 games behind the plate.
If and when current Giants catcher Buster Posey moves to first base to alleviate injury concerns, Joseph very well could be the man the Giants have in mind for the long term.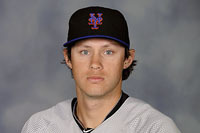 Photo courtesy espn.com
Drafted in the fifth round of the 2010 MLB draft by the New York Mets, center fielder Matt den Dekker offers speed, great defense and raw power that is finally starting to develop.
After being promoted to Double-A Binghamton, den Dekker hit 11 HR with 32 RBI in 72 games, and with his continued development, he could likely be on the Mets' roster at the start of the 2013 season.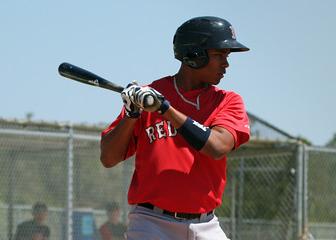 Photo courtesy bloodysox.com
If you have never heard of 19-year-old Boston Red Sox shortstop prospect Xander Bogaerts, you are forgiven. However, you would do well to find out as much as you can about this rising talent.
Bogaerts, signed by the Red Sox in 2009 at the age of 17 out of Aruba, hit 16 HR and 45 RBI in 265 at-bats with Single-A Greenville in the South Atlantic League. As a means of comparison, Atlanta Braves top hitting prospect Edward Salcedo hit 12 homers in 508 at-bats in the same league, and Salcedo is 16 months older than Bogaerts.
While there are certainly players who have received more recognition and face time in various prospect-related platforms, Bogaerts is clearly a rising star with tremendous potential.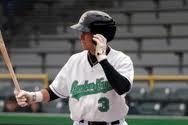 Photo courtesy prospectinsider.com
Seattle Mariners middle infield, switch-hitting prospect Nick Franklin impressed everyone with his offensive output in 2010, belting 23 HR at Single-A Clinton.
However, in 2011, Franklin spent months in rehab following a bout with mononucleosis and getting hit in the jaw with an errant bat by a teammate during practice, limiting Franklin to just 88 games overall with seven homers.
Still, Franklin's offensive upside is a plus, and he impressed with his advancement to Double-A Jackson late in 2011, hitting .325 in 21 games. At just 20 years of age, Franklin will look to get past an injury-filled 2011 campaign and continue his progression as one of top-rated middle infield prospects in baseball.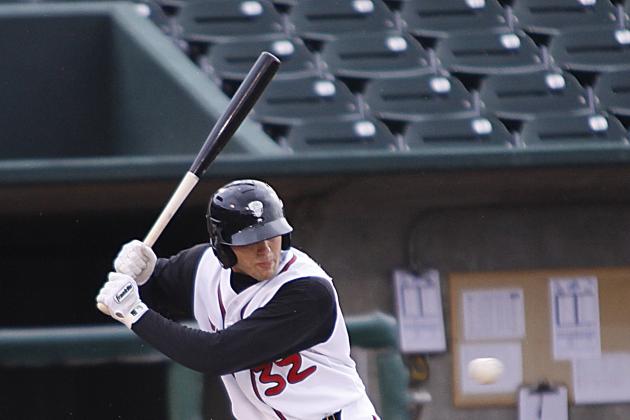 Photo courtesy bcallowaystories.wordpress.com
After being drafted in the third round of the 2009 MLB draft by the Toronto Blue Jays, center fielder Jake Marisnick didn't do much in his two years of professional baseball to significantly impress anyone; however, that changed following his 2011 season at Single-A Lansing.
Marisnick broke out last season, hitting .320 with 14 HR, 77 RBI, an .888 OPS and 37 steals in 45 attempts. At 6'4" and 200 pounds, scouts expect that Marisnick's emerging power stroke will continue to develop, but he'll need to show he can produce at higher levels before he's really viewed as a top prospect.
Based on his breakout season last year, Marisnick certainly appears up for the challenge.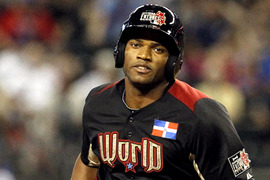 Photo courtesy web.minorleaguebaseball.com
The Los Angeles Dodgers have been very patient in allowing outfield prospect Alfredo Silverio to develop his skills, and their patience clearly seems to be paying off.
In 2011, Silverio, signed by the Dodgers out of the Dominican Republic in 2006, had an outstanding season with Double-A Chattanooga, hitting .306 with 16 HR, 85 RBI, an .883 OPS and 76 extra-base hits, easily leading the Southern League.
Silverio was added to the Dodgers' 40-man roster in early November to keep him protected from the Rule 5 draft. While it's likely that Silverio will play Triple-A next season with Juan Rivera, Tony Gwynn Jr. and Jerry Sands currently ahead of him on the left field depth chart, Silverio can certainly make things much more interesting with a hot start at Albuquerque.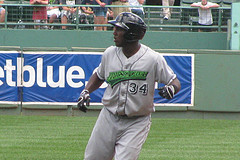 Right fielder Marcell Ozuna was literally a steal for the Florida Marlins, who signed him for just $49,000 back in 2008 as a 17-year-old out of the Dominican Republic. The Marlins are clearly taking their time in developing Ozuna, who this past year finally got a chance to play beyond extended spring training and short-season Low-A ball.
In 131 games at Single-A Greensboro, Ozuna hit .266 with 23 HR and 71 RBI. Still just 20 years old, the Marlins believe that Ozuna has excellent power potential, and scouts believe that power will continue to develop over time.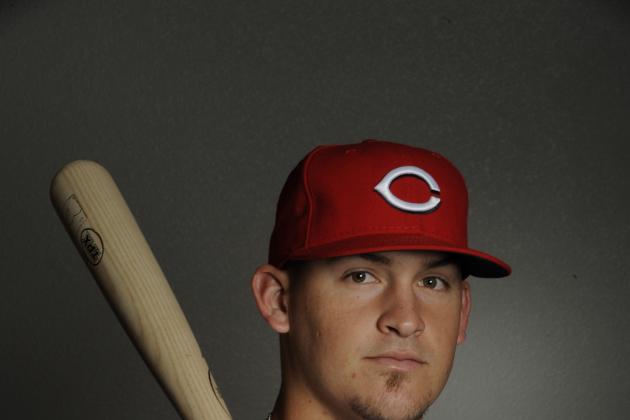 Rob Tringali/Getty Images

When the San Diego Padres traded pitcher Mat Latos to the Cincinnati Reds, catcher Yasmani Grandal was one of the four players the Padres received in exchange, and for Grandal, his path to the majors may have been made easier as a result.
Grandal, a Cuban-born catching prospect drafted by the Reds in the first round of the 2010 MLB draft, was behind fellow prospect Devin Mesoraco in Cincy, and his path clearly appeared to be blocked.
Grandal hit a combined .305 at three levels last season, making the jump from Advanced Single-A to Triple-A. While his defensive skills are still developing, Grandal did throw out 34 percent of runners trying to steal, and the fact that he's a switch-hitter certainly doesn't hurt, either.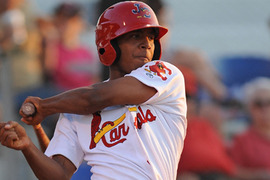 Photo courtesy kyledallman.com
St. Louis Cardinals outfield prospect Oscar Taveras only played in 78 games at the Single-A level in 2011, but even with the lower number of games, the stats put together were eye-popping.
Taveras hit .386 for the season at Quad Cities, with 40 extra-base hits and a 1.028 OPS. Taveras didn't turn 19 until June, so showing such tremendous offensive potential at his young age is rare indeed.
Taveras projects as a right fielder eventually, and with his lanky 6'2", 180-pound frame, he should continue to fill out and develop more power. However, anyone hitting close to .400 for that length of time will make anyone stand up and take notice.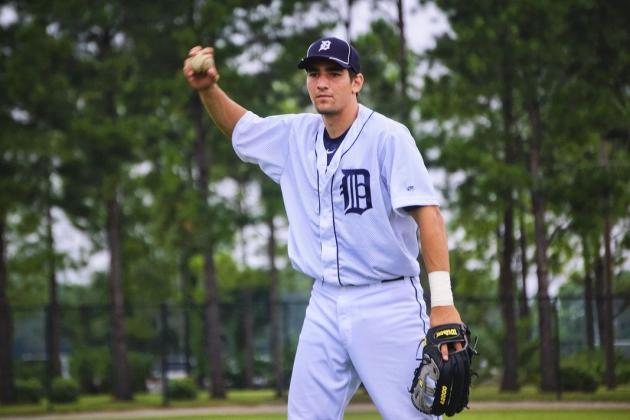 Photo courtesy picasaweb.google.com
At 6'4" and 195 pounds, Detroit Tigers third base prospect Nick Castellanos is still developing and maturing. Selected with the 44th pick in the 2010 MLB draft, Castellanos spent last season with West Michigan in the Single-A Midwest League, hitting .312 with seven HR and 76 RBI.
Tigers scouts believe that Castellanos will continue to fill out and develop a power stroke, and they very well could be looking at temporary solutions for third base until Castellanos is ready to take over at the hot corner.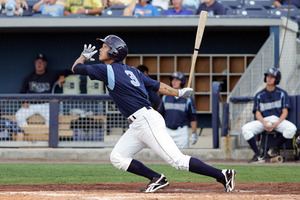 Photo courtesy minorleagueball.com
In 2012, the Tampa Bay Rays will likely field a shortstop tandem of Reid Brignac, Sean Rodriguez and Elliot Johnson. The trio combined for a paltry slash line of .193/.256/.282 in the 2011 season, and while there is really nowhere to go but up from those numbers, not much more is really expected.
The Rays are hoping that 21-year-old Korean prospect Hak-Ju Lee can solve that problem.
Lee hit a combined .292 between Advanced Single-A and Double-A last season, with 37 extra-base hits, nine more than the three major league shortstops combined. Lee is also a threat on the basepaths, with 33 thefts in 49 tries last season.
While there are still some rough edges to be smoothed out, Lee is, nonetheless, an exciting prospect to watch, and if he's able to successfully dominate at the Double-A level as he did in Advanced Single-A last year, the tandem of Brignac, Rodriguez and Johnson may be very temporary.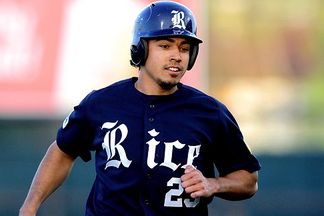 Photo courtesy 22gigantes.com
Despite ankle problems that slowed his progress in his junior year at Rice University, Anthony Rendon was still considered one of the best position players in the draft last season when the Washington Nationals selected him with the sixth overall pick.
Rendon had a remarkable collegiate career, and while he has yet to debut professionally, scouts believe he can be a 25-30 HR guy, with enough athleticism to make the move to second base with Ryan Zimmerman firmly entrenched at the hot corner.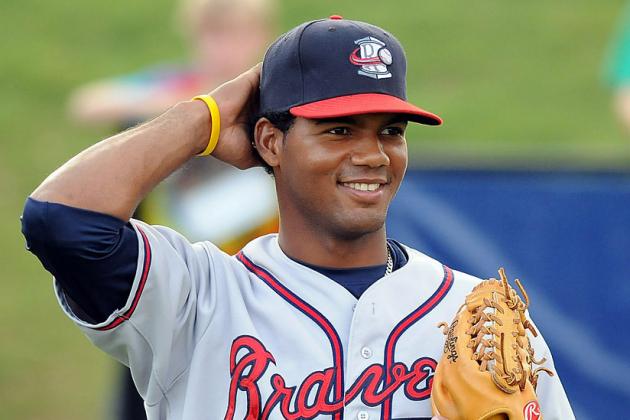 Photo courtesy minors.mlblogs.com
In recent years, the Atlanta Braves have engineered drafts that were typically high on pitching but lacking in position players. Braves scouting director Tony DeMacio has made a point of bolstering the hitting stable with several position players in the draft the past two seasons and through the signing of international players.
One of the those international players signed was Edward Salcedo, a shortstop out of the Dominican Republic. In fact, the Braves thought so highly of him that he was awarded the fifth-highest bonus in club history at $1.6 million.
Salcedo is built in the mold of Cal Ripken Jr., standing at 6'3" and 195 pounds. This past season, Salcedo played for Class-A Rome in the South Atlantic League, hitting .248 with 12 HR and 68 RBI, also showing some speed with 23 stolen bases.
Scouts love his overall makeup, and he could easily develop into a consistent 25-30 HR guy at the major league level. However, it probably won't happen until at least mid-2013 or later.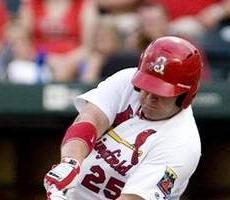 Photo courtesy redbirdrants.com
With the St. Louis Cardinals now facing life after Albert Pujols, one particular player in their minor league organization will definitely be drawing a lot more interest—first base prospect Matt Adams.
In Double-A ball last season, Adams hit .301 with 32 HR and 101 RBI, and he has mastered every level he has played at since being drafted by the Cardinals in 2009. While Lance Berkman will make the move to first base next season, Clark will, nonetheless, be monitored closely if the need arises at the major league level.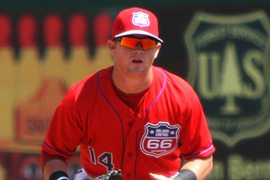 Photo courtesy angelswinblog.blogspot.com
In Kole Calhoun's second season in the Los Angeles Angels' minor league organization, he clearly showed he is ready to move up, and move up quickly.
Playing a full season with Inland Empire in Advanced Single-A ball, Calhoun hit a robust .324 with 22 HR, 99 RBI, a .410 on-base percentage and .957 OPS. Calhoun showed great versatility in the field as well, playing all three outfield positions as well as first base, committing only three errors for the season.
If Calhoun continues his impressive showing, the 2013 season could be the launching point for his major league career.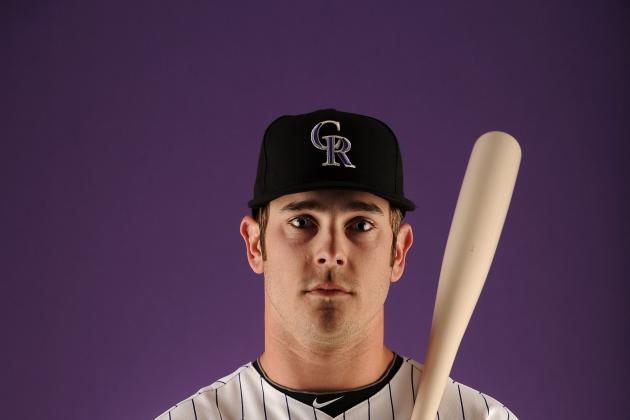 Harry How/Getty Images

Colorado Rockies center field prospect Tim Wheeler, taken with the 32nd pick in the first round of the 2009 MLB draft, was a monster in the Texas League last season, leading the league with 33 home runs and 300 total bases, blending in a nice mix of speed with 21 thefts as well.
While the overall numbers were a huge improvement over the prior season, critics point to the fact that Wheeler achieved the production in one of the most hitter-friendly environments in baseball. Still, the power production was impressive, nonetheless, and if Wheeler can repeat those numbers at the Triple-A level, he won't be far off in starring at the major league level.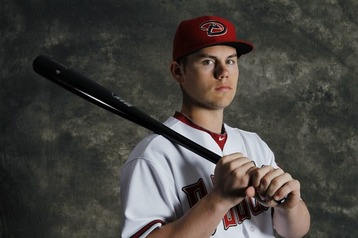 Photo courtesy azcentral.com
Drafted in the first round (35th overall) by the Arizona Diamondbacks in 2009, third baseman Matt Davidson showed great strides at the plate in 2011 at advanced Single-A ball in Visalia, hitting .277 with 20 HR and 106 RBI.
Davidson was drafted as a third baseman; however, this year Davidson transitioned to first base, which may be a more comfortable position for him at the major league level. Davidson likely won't impact the major league club in 2012, but he could clearly find himself in the mix for a roster spot in 2013.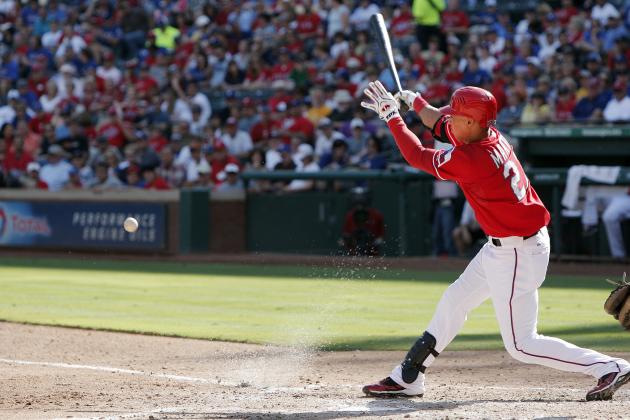 Brandon Wade/Getty Images

With so much focus being placed on two Cuban players who are unsigned as of yet—Yoenis Cespedes and Jorge Soler—there is yet another who could have a serious impact for the Texas Rangers in 2012: center fielder Leonys Martin.
Martin, signed to a five-year, $15.6 million contract by the Rangers last April, hit a combined .295 at three levels last year before a brief Sept. call-up by the Rangers.
Manager Ron Washington has stated that the center field job is open, so Martin will get his chance, along with Craig Gentry and Julio Borbon, to show that he can be the player that the Rangers envisioned when they signed him nine months ago.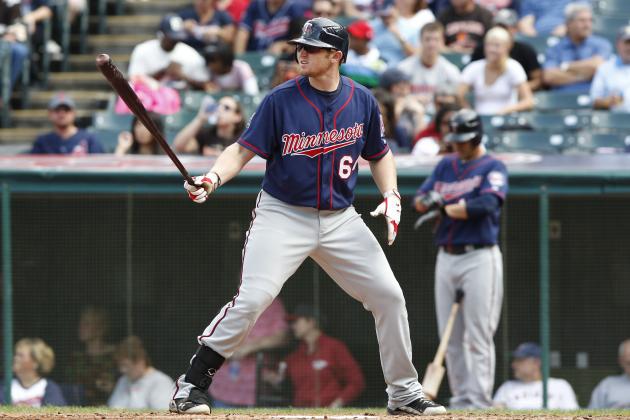 David Maxwell/Getty Images

When first base prospect Chris Parmelee was called up in September of last season, he instantly made an impression and became a fan favorite, with a slash line of .355/.443/.592 in 21 games to go along with four HR and 14 RBI.
While it's a small sample size, it came off the heels of an excellent season in Double-A in which Parmelee hit .287 with 13 HR and 83 RBI.
With the uncertainty concerning Justin Morneau's ongoing health problems, Parmelee could very well find himself in a position to contribute much more for the Twins in 2012.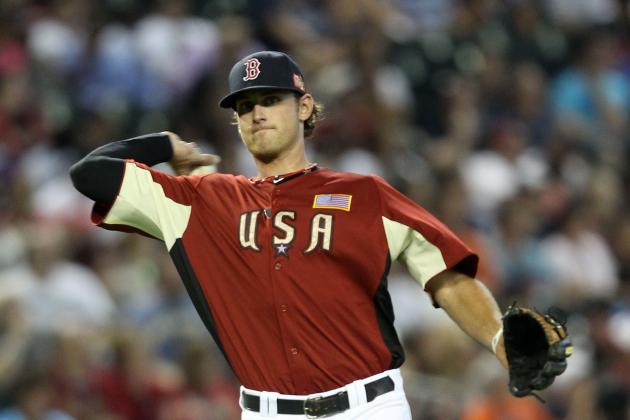 Christian Petersen/Getty Images

Boston Red Sox third base prospect Will Middlebrooks took a huge step forward in 2011 for the Boston Red Sox, making the jump from Double-A to Triple-A at the end of the season after hitting .302 with 18 HR and 80 RBI for the Portland Sea Dogs.
At 6'4" and 200 pounds, the 23-year-old Middlebrooks set career highs in most offensive categories last season, and he's expected to be ready for prime time at Fenway Park full time in 2013.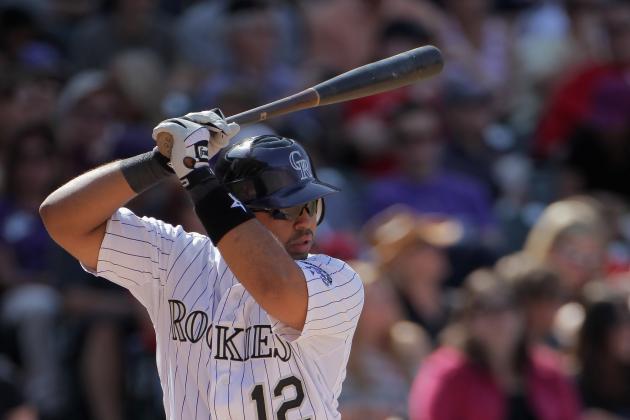 Doug Pensinger/Getty Images

Despite a 2011 season that saw a decline in production from the previous year, Colorado Rockies catching prospect Wilin Rosario could very well find himself making the Rockies' roster in 2012.
Rosario hit just .249 with 21 HR and 48 RBI at Double-A Tulsa before his September call-up to the majors. Much of Rosario's decline in production can be attributed to his recovery from a torn anterior cruciate ligament in his right knee that he suffered in August 2010.
Troy Renck of the Denver Post believes that Rosario could serve as the backup to Ramon Hernandez in 2012, with the possibility of starting two to three games per week.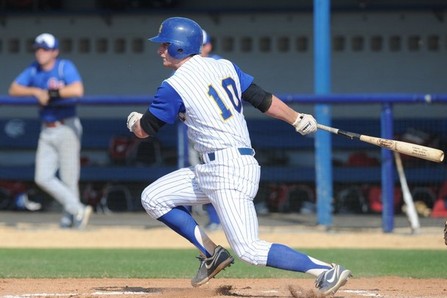 Photo courtesy 619sports.net
San Diego Padres second base prospect Cory Spangenberg, the 10th overall pick in the 2011 MLB draft may just turn out to be one of the great jewels of last year's draft if his first-year numbers are any indication.
In his first year of pro ball after signing a $1.86 million bonus, Spangenberg sparkled at Low-A Eugene, hitting .384 in 25 games before moving on to Single-A Fort Wayne, hitting .286 in 47 games.
Spangenberg figures to at least be promoted to Advanced Single-A to start the 2012 season, and considering his rapid progression thus far, it may not be long before he's seen at Petco Park.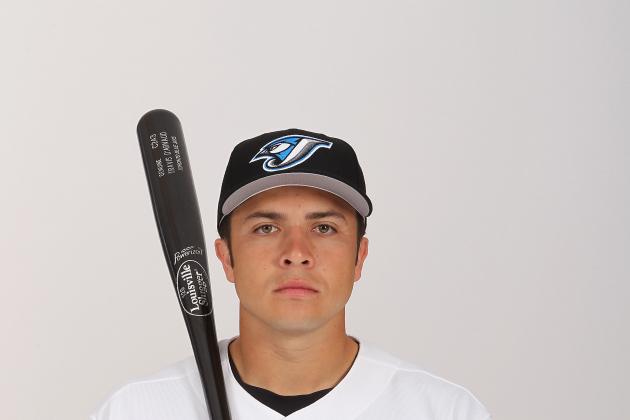 Nick Laham/Getty Images

Toronto Blue Jays catching prospect Travis d'Arnaud, acquired in 2010 as part of the deal that sent starting pitcher Roy Halladay to the Philadelphia Phillies, had a breakout season in 2011 for the Double-A New Hamshire Fisher Cats of the Eastern League.
d'Arnaud hit .311 with 21 HR and 78 RBI, leading the Fisher Cats to the Eastern League championship and earning the league's Most Valuable Player award in the process.
d'Arnaud is still a work in progress defensively; however, the Blue Jays believe strongly in d'Arnaud's overall potential, and he could in time battle incumbent catcher J.P. Arencibia for playing time.
Photo courtesy web.minorleaguebaseball.com
Oftentimes, a do-over can produce desired results, and for Pittsburgh Pirates outfield prospect Robbie Grossman, a second season at Advanced Single-A Bradenton certainly produced those results.
Grossman put together a .294/.418/.451 line with 34 doubles, 13 HR, 24 stolen bases and almost a 1/1 K/BB rate (111/104) in his do-over season in Bradenton.
Grossman is finally starting to show off the skills that prompted the Pirates to select him with their sixth-round pick in the 2008 MLB draft.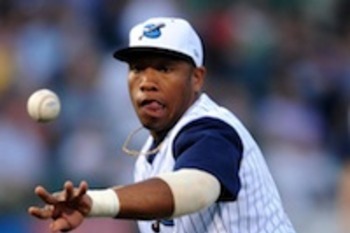 Young 20-year-old prospect Jonathan Singleton was one of the prized pieces coveted by the Houston Astros in the deal that sent outfielder Hunter Pence to the Philadelphia Phillies. With the trade, Singleton instantly became the top prospect in the Astros' organization, according to Baseball America.
Singleton hit .298 at the Advanced Single-A level last year between the Phillies and Astros, hitting .333 in 35 games following the trade. Singleton's plate discipline is already far advanced for his age, and he figures to develop more power as he continues to mature.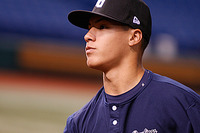 Photo courtesy perfectgame.org
Despite a lack of professional experience, Chicago Cubs shortstop prospect Javier Baez is the eighth highest-rated shortstop prospect, and the second highest-ranked prospect in the Cubs' organization, according to Baseball America.
Just 19 years of age, Baez has already impressed Cubs brass with his hitting prowess and plate discipline, and he could be an option either at short or third in the future for the Cubs.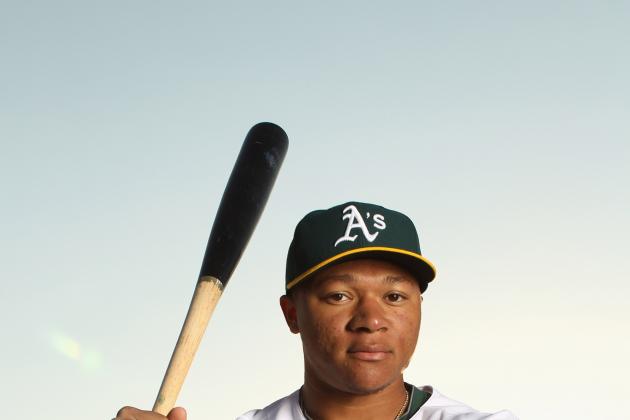 Ezra Shaw/Getty Images

In 2011, center field prospect Michael Choice showed off the power that prompted the Oakland Athletics to select him with the 10th overall pick in the 2010 MLB draft.
Playing a full season at Advanced Single-A Stockton, Choice hit .285 with 30 HR and 82 RBI, and if Choice can figure out the tougher Double-A Texas League next season, his path to the majors could become a lot quicker.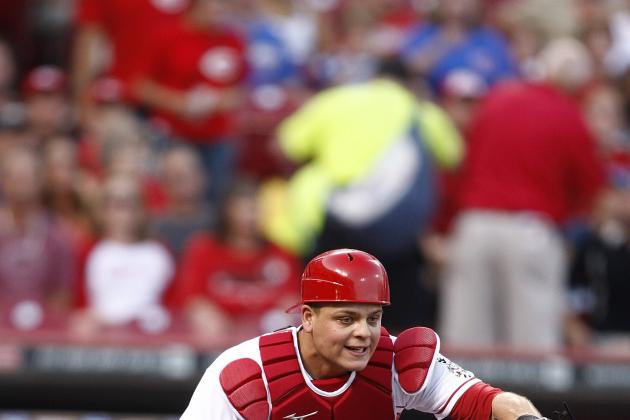 John Grieshop/Getty Images

In 2012, highly-touted Cincinnati Reds catching prospect Devin Mesoraco will get a chance to show what he can do in the majors, likely splitting time with fellow catcher Ryan Hanigan.
Mesoraco hit .289 with 15 HR and 71 RBI at Triple-A Louisville before his September call-up last season, and the Reds felt comfortable enough with his progress to let Ramon Hernandez walk in free agency.
With Hanigan in place as well, Mesoraco won't feel enormous pressure to succeed, but the Reds are certainly counting on their young prospect to deliver.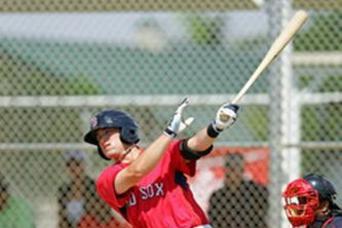 A supplemental first-round draft in the 2010 MLB draft (36th overall) by the Boston Red Sox, outfield prospect Bryce Brentz was outstanding in 2011 after a shaky first professional season.
Brentz hit 30 HR with 94 RBI between Single-A and Advanced Single-A last season, with a .306 average and .939 OPS.
Brentz also features an outstanding arm, having pitched during his high school career. For fans wondering why the Red Sox didn't significantly upgrade in right field, or why they willingly let go of Josh Reddick, Brentz could turn out to be the reason why.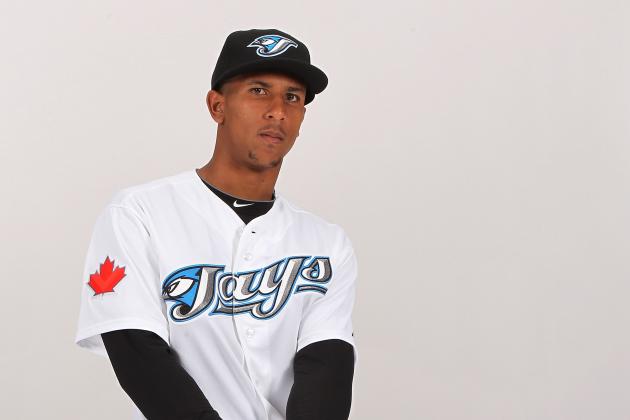 Nick Laham/Getty Images

Center fielder Anthony Gose is an absolute thoroughbred with explosive speed, swiping 70 bases for Double-A New Hampshire in the 2011 season. However, Gose is also starting to show a nice power stroke, hitting 16 home runs as well.
Gose projects as a top-of-the-lineup guy because of his exceptional speed, but as he continues to develop his swing, he could turn into a 20-25 home run guy at the top of the order as well.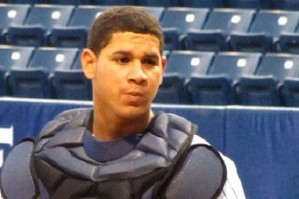 Photo courtesy baseballnewshound.com
Many experts believe that one of the reasons the Yankees traded catching prospect Jesus Montero was because they didn't believe he could be a long-term answer at the position. In addition, the Yankees have another backstop prospect they believe in as well—Gary Sanchez.
Signed out of the Dominican Republic at 17, Sanchez put up terrific power numbers last season for Single-A Charleston, hitting 17 HR with 52 RBI. Sanchez also threw out 31 percent of runners attempting to steal, although 26 passed balls in 60 games is certainly a concern.
The Yankees believe Sanchez will continue to develop defensively, and they have absolutely no qualms about his offensive prowess whatsoever.
Photo courtesy texas.rangers.mlb.com
Third baseman Mike Olt showed some definite potential as a power hitter this past season, hitting 14 HR with 42 RBI in 69 games at Advanced-Single A Myrtle Beach.
A broken collarbone interrupted Olt's season; however, he came back to impress once again in the Arizona Fall League.
The Rangers have some time to continue Olt's development with Adrian Beltre currently manning the third base bag for the Rangers. By that time, Olt could very well be ready to show off his home run power at Rangers Ballpark.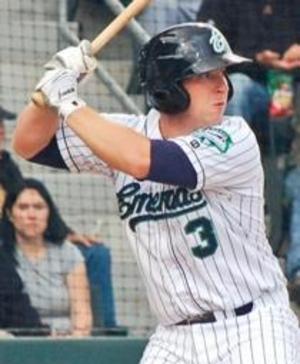 There may be nothing to get in the way of the freight train that's called the Jedd Gyorko Express.
Gyorko, drafted by the San Diego Padres in the second round of the 2010 MLB draft, has done nothing but hit well at every level thus far, compiling a .323 lifetime average in the minors, with 25 HR, 114 RBI and a .333 in 2011 alone between Advanced Single-A and Double-A ball.
Gyroko proceeded to follow up a terrific season by capturing the hitting title in the Arizona Fall League as well. With his advanced bat, it shouldn't be long before he's raking at Petco Park.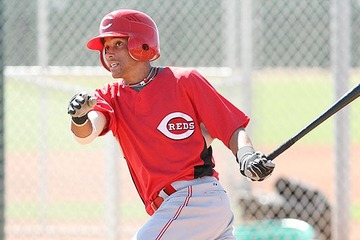 Photo courtesy mlb.com
In 2011, Cincinnati Reds shortstop prospect Billy Hamilton played his first full season of professional baseball with the Single-A Dayton Dragons, and it quickly became apparent that Hamilton was the real deal.
Hamilton hit .278 with three HR and 50 RBI, but his 103 stolen bases in 135 games was the eye-popping stat. As Hamilton continues to mature as a hitter, he will become a force at the top of the lineup in the near future for the Reds, both with his bat from both sides of the plate and with his amazing speed.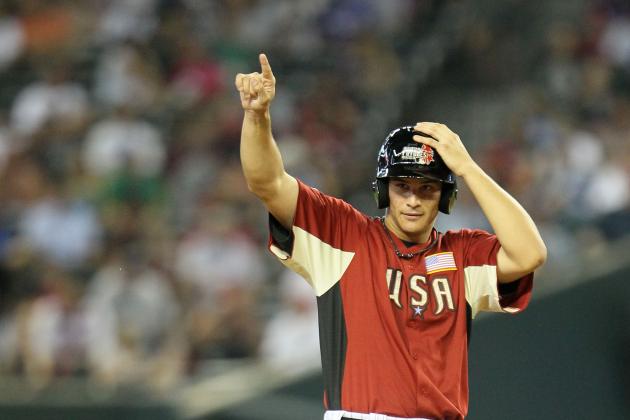 Jeff Gross/Getty Images

To say that Colorado Rockies third base prospect Nolan Arenado is a natural hitter would appear to be a vast understatement.
The 20-year-old third base prospect continued to rake at a higher level in the minors in 2011, hitting .298 with 20 HR and 122 RBI, leading all minor leaguers in the latter category.
In addition, Arenado struck out just 53 times in 583 plate appearances, showing remarkable plate discipline at such a young age.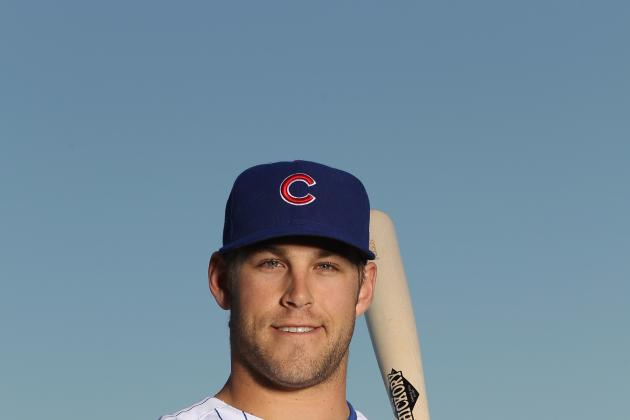 Ezra Shaw/Getty Images

When the Chicago Cubs selected outfielder Brett Jackson with the 31st overall pick in the first round of the 2009 MLB draft, they chose him based on his broad base of skills, including hitting for average, running, defense and hitting for power.
Jackson made the jump to Triple-A Iowa this season, and he was clearly not overmatched, hitting .297 with 10 HR and 26 RBI in just 48 games.
With all of the change going on in Chicago, Jackson could very well find himself patrolling the outfield at Wrigley Field sooner rather than later.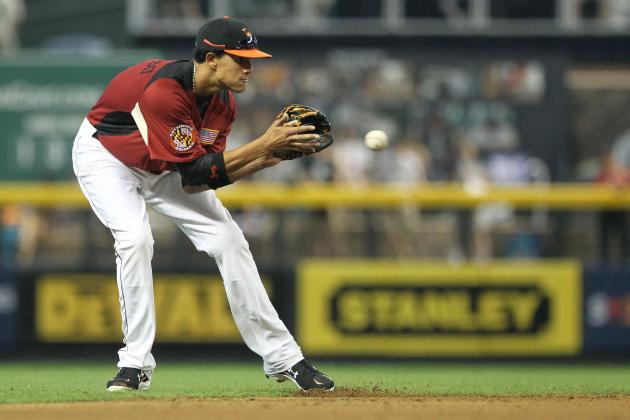 Jeff Gross/Getty Images

While a knee injury curtailed his progress a bit in 2011, Baltimore Orioles prospect Manny Machado is still the top-rated shortstop prospect in baseball, according to MLB.com.
Machado, 19, hit a combined .257 at two levels last season, and if he can stay healthy this spring, he could very well wind up starting the 2012 season at Double-A.
Just about every draft expert in baseball believes that Machado will be the starting shortstop for the Orioles no later than 2014, and he has yet to show the power stroke that many believe will remind fans of another great shortstop in Baltimore—Cal Ripken Jr.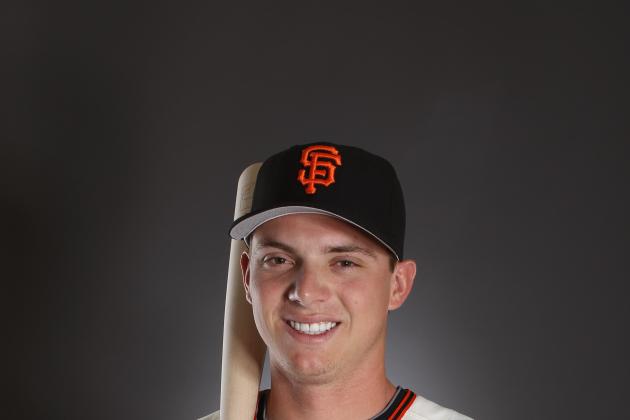 Ezra Shaw/Getty Images

San Francisco Giants center field prospect Gary Brown took a major step forward in the 2011 season, landing him at the top of the prospect list for the Giants, according to Baseball America.
Brown, a first-round draft pick for the Giants in the 2010 MLB draft, hit .336 for Advanced Single-A San Jose last year, with 61 extra-base hits, a .925 OPS and 53 stolen bases.
While the Giants have struggled at the top of their batting order for the past few seasons, Brown could very well finally put an end to those struggles once he finally debuts at AT&T Park.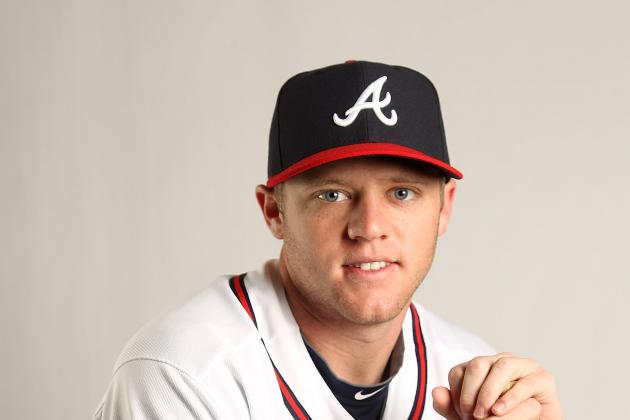 Mike Ehrmann/Getty Images

With all the hype surrounding Atlanta Braves shortstop Tyler Pastornicky and his near-certain ascension to the major leagues in 2012, he certainly didn't let it affect his development in 2011.
Pastornicky hit .314 between Double-A and Triple-A, including a lofty .365 in 27 games at Gwinnett.
Barring a horrible spring, Pastornicky will likely get the starting nod, with Jack Wilson there to mentor him and back him up.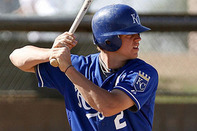 When the Kansas City Royals selected Wil Myers in the third round of the 2009 MLB draft out of high school, he was a catcher with decent enough defensive skills, but a bat that had tremendous potential despite a rather unorthodox swing.
Now Myers has transitioned to right field, and without the rigors that the catching position demands, scouts and experts alike expect Myers' bat to improve even more. Myers regressed a bit last season for Double-A Northwest Arkansas, hitting just .249 with eight HR and 49 RBI; however, much of that was attributed to his transition to the outfield and focusing more on learning a new position on the fly.
The Royals fully expect that Myers will fully transition and the power stroke will be there when his time is ready for the big club.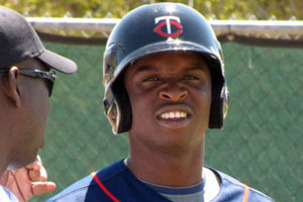 The Minnesota Twins have taken a lot of pride over the years in developing homegrown talent, and that can certainly be said for power-hitting prospect Miguel Sano.
The Twins have taken their time with Sano, keeping him in extended spring training before sending him off to the rookie leagues for the past two seasons. However, this past season at Elizabethton, Sano hit 20 HR with 59 RBI in just 66 games, so clearly, Sano is ready to keep on moving up.
Given the Twins' penchant for cultivating talent, it may not take long before Sano is seen in Minnesota.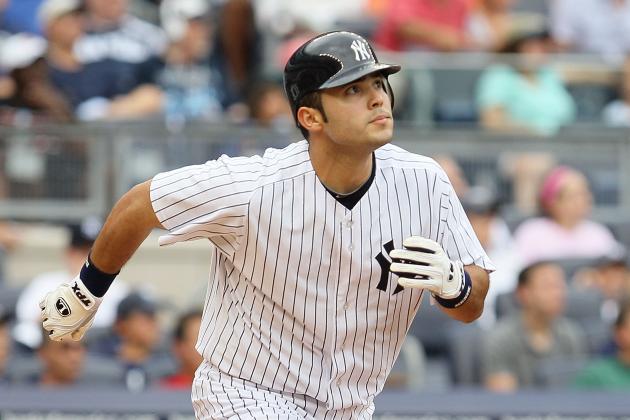 Jim McIsaac/Getty Images

Yankees fans got a chance to see what highly-rated prospect Jesus Montero can do with his performance in the last month of the regular season. In 18 games, Montero hit .328 with four HR and 12 RBI.
Now, with his trade to the Seattle Mariners, Montero will likely be thrown into the spotlight right away, seeing time at both designated hitter and catcher for manager Eric Wedge. No doubt that Wedge and his coaches will take a long look at what Montero can do offensively, as it seemed apparent that Yankees GM Brian Cashman wasn't convinced that Montero was the answer behind the plate defensively.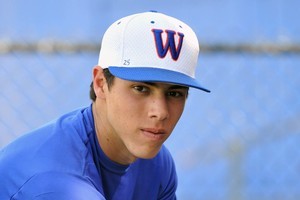 The Miami Marlins already have a hot-hitting young stud in 22-year-old Mike Stanton, and within the next year or two, 20-year-old Christian Yelich could be joining Stanton.
Yelich, the 23rd overall pick in the first round of the 2010 MLB draft, hit .312 with 15 HR and 77 RBI in his first full season in professional baseball for Single-A Greensboro, adding 32 stolen bases and an .871 OPS.
Yelich is clearly a five-tool prospect that could eventually give the Marlins a formidable one-two punch along with Stanton.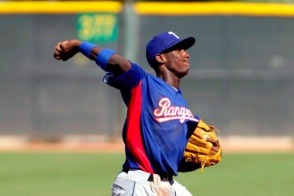 Photo courtesy sportdfw.com
The 2011 campaign for 18-year-old Texas Rangers shortstop prospect Jurickson Profar showed a natural progression as the season unfolded.
Playing for the Hickory Crawdads in the South Atlantic League, Profar showed a natural ability at shortstop, proving his worth as a plus defender, and he finished the season with an .883 OPS, finishing in the top 10 in the league and showing some pop with the bat.
As the top-rated shortstop in baseball, according to MLB.com, Profar could be pushing Elvis Andrus and making life interesting at Rangers Ballpark as early as 2013.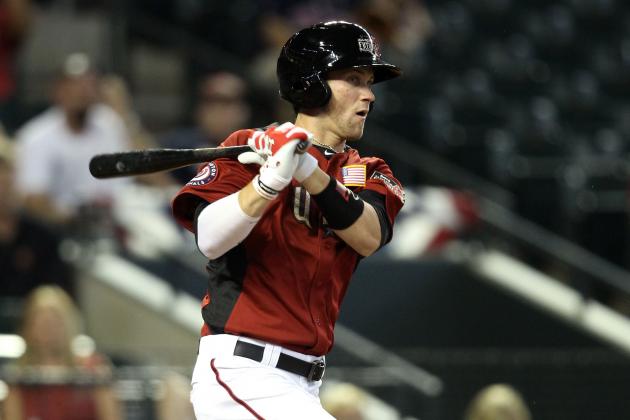 Christian Petersen/Getty Images

There is absolutely no question whatsoever that Washington Nationals prospect Bryce Harper has a tremendous ceiling, and he could show off that potential in Washington as early as next season.
Harper hit .297 with 17 HR and 58 RBI last season between Single-A and Double-A ball, and he could start next season at the Triple-A level. Harper has a natural uplift to his swing, and as he continues to develop, he clearly has the potential to be a 30-35 HR player in his major league career.
Doug Mead is a featured columnist with Bleacher Report. His work has been featured on the Seattle Post-Intelligencer, SF Gate, CBS Sports, the Los Angeles Times and the Houston Chronicle. Follow Doug on Twitter, @Sports_A_Holic.