Chicago Bulls: 5 Reasons Why They Can't Underestimate the Cleveland Cavaliers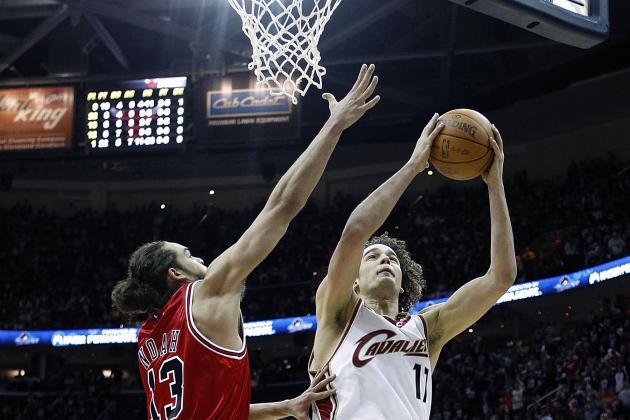 Gregory Shamus/Getty Images

The Chicago Bulls meet the Cleveland Cavaliers at the Quicken Loans Arena on Friday for their first meeting of the season.

This will be the first time the Bulls play against the new-look Cavaliers. This isn't the same team that dropped 26 games straight last season.

Here are five reasons why the Cavs can't be underestimated on Friday by the Bulls.
Begin Slideshow

»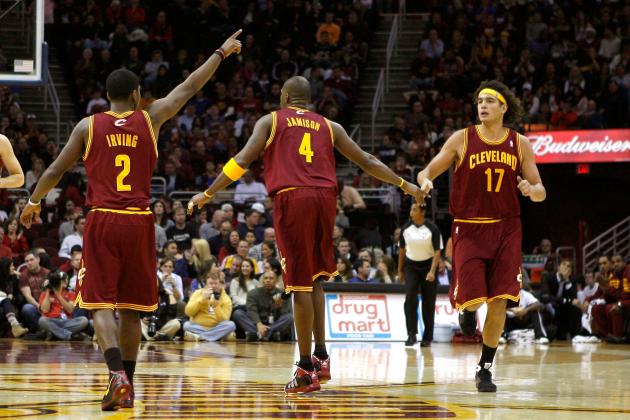 Mike Lawrie/Getty Images

Many people didn't expect much from the Cleveland Cavaliers this season. Yes, they'd be showing up to games with the first and fourth overall picks, but they were still going to be a lottery team.

The Cavaliers are proving those doubters wrong. They've gotten off to a 6-7 record. That's good enough to make the playoffs if they started today.

The Cavaliers haven't struck fear into a team's heart since LeBron left, but this is a team that's looking to play hungry and pile up wins.

Knocking off a team that's tied for the best record in the NBA would be a big statement for Cleveland.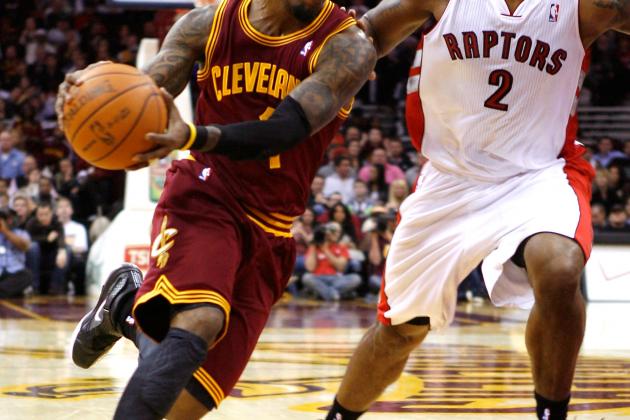 Mike Lawrie/Getty Images

The Chicago Bulls will face the Cleveland Cavaliers on their home court in Quicken Loans Arena. You can't underestimate home-court advantage.

The Bulls came out flat on Monday afternoon against the Memphis Grizzlies, who were playing at home. They lost that game while not getting the contributions they hoped for from numerous positions.

The next night, they were at home facing the Phoenix Suns and won in a blowout. Players like Carlos Boozer stepped up and gave them big contributions.
That's easier done at home.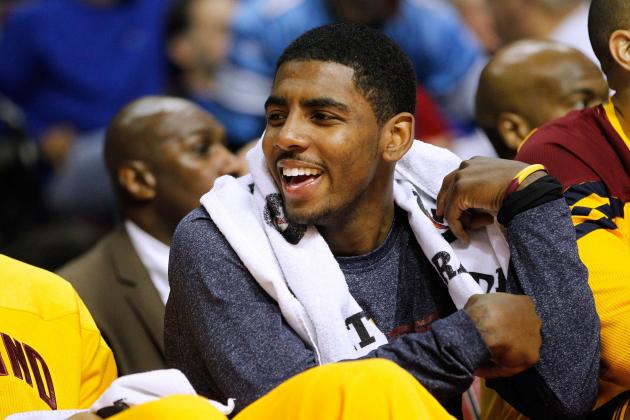 Gregory Shamus/Getty Images

Kyrie Irving is currently averaging 17.7 points and 5.2 assists on the season. Pretty good for a rookie who only played a handful of college games.

His PER of 21.84 currently bests other stars at the point guard position such as Rajon Rondo and Deron Williams.

Irving is certainly playing like the No. 1 overall pick with fundamentally strong basketball.

Anderson Varejao, also known as Joakim Noah's evil twin brother, is having a nice season himself. Varejao is putting up the best numbers of his career. He's scoring 9.8 points a game and grabbing 11.4 rebounds with an 18.02 PER.

It's a group effort, but these two players are really stepping up for Cleveland.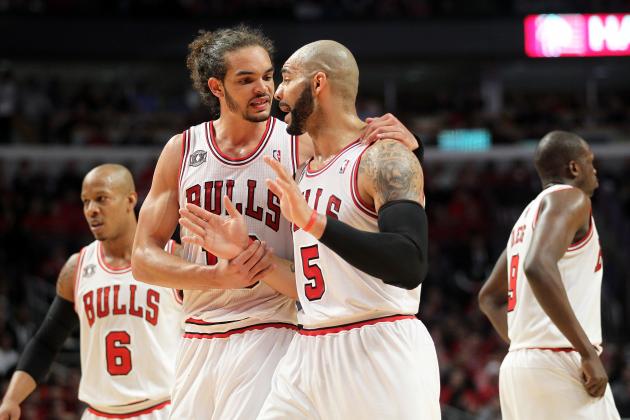 Mike Ehrmann/Getty Images

Carlos Boozer and Joakim Noah came out strong against the Suns. Noah had a double-double and Boozer scored a season-high 31 points.

The problems with Boozer and Noah aren't solved though. They can come out one night and give you those kind of numbers and then come out the next and be non-factors.

A lot of people suspect it's because Boozer and Noah still haven't learned to play together.

The Bulls need these players to play well if they want to continue having the best record in the NBA and ultimately make a big postseason run.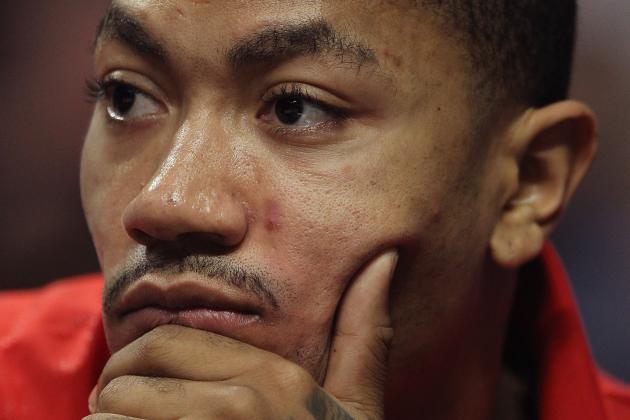 Jonathan Daniel/Getty Images

Coach Tom Thibodeau has said that Derrick Rose is currently day-to-day. We don't know yet whether he'll play on Friday against the Cavaliers.

Not having the reigning MVP suit up and run the floor is a massive disadvantage for a Bulls team that depends on him.

The Chicago Bulls schedule is pretty light over the next week. After Friday's game against the Cavaliers they face a Charlotte Bobcats team with a 3-13 record on Saturday.

The next big test for the Bulls comes on the 29th when they head to Miami to face the Heat for the first of four meetings this season. Chicago will need Derrick Rose completely healed and ready to go for that game.

The Bulls have a good chance of winning most of these games without Derrick Rose in the lineup and should do so if playing him will slow down the healing process in any way.