5 Best Pure Scorers in the NBA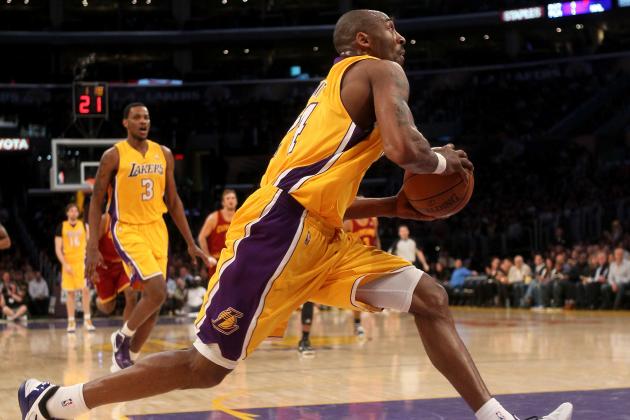 Stephen Dunn/Getty Images

Points are the most glorified stat in the NBA. It's the only stat that's talked about as being significant in leading the league in, one people routinely cite in arguments in comparing players.
Often, the best players in the league aren't the best scorers. Really, it's rare for someone to lead the league in scoring AND win the MVP. Why? Usually because they don't focus too much on other facets of the game.
In the NBA, we may have the best era of players and scorers in history. Players are more athletic and versatile than ever before. Here's the breakdown of who the best pure scorers in the game are.
Begin Slideshow

»
Doug Pensinger/Getty Images

If J.R. Smith hadn't (stupidly) signed a contract in China, I think his name would be here at the five spot. However, he's not in the league right now, which leaves me with a quite suitable replacement, Dwyane Wade.
His scoring numbers have definitely taken a hit over the last two years with LeBron and and Chris Bosh's arrival in South Beach. That withstanding, Wade still can light it up from the field. Few players are more dangerous than Wade when he's in "the zone." Looking up old YouTube clips of Wade pre-Heatles days leave you in awe.
Now, with LeBron and Bosh taking his shots away, Wade's moments of brilliance are fewer and far between. But don't forget how quickly this man can light it up.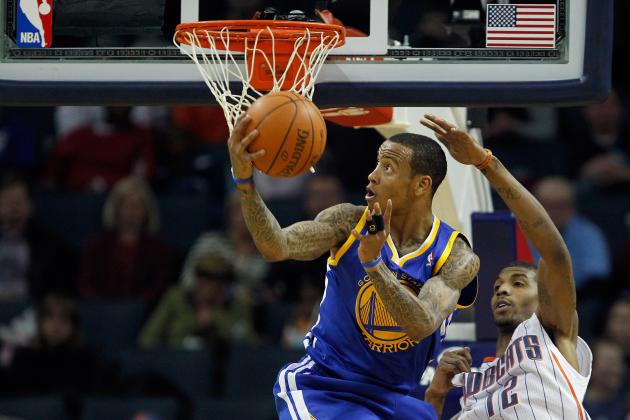 Streeter Lecka/Getty Images

Ellis might be the most underrated scorer in the league. If not for the fact he played on an otherwise irrelevant Golden State Warriors squad, he'd get a lot more headlines than he does. Still, Ellis has perfected his craft.
In Gold State, 25, 24 and 22 points a game over the last three years, including this one. While his scoring numbers have decreased, part of it can be blamed on Steph Curry and David Lee's arrival.
Still, Ellis, who is more known for being on the trade block, doesn't often get the credit he deserves. While he's the perfect example of a player who scores first and plays defense never, he brings so much to the table offensively with his speed and shot-making that he's hard to overlook.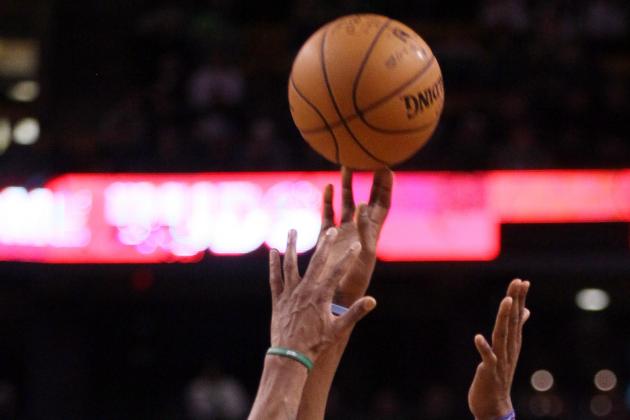 Elsa/Getty Images

In no more than two or three years, Durant will top this list. But right now, he still sits at the third spot.
Durant is fourth right now in the league in scoring at 26 points per game. The most impressive part is that this is down from his last two years, where he averaged 30.1 and 27.7, respectively.
Right now, the only thing holding Durant back is his teammate, Russell Westbrook. Westbrook's struggles have been well-documented. While Durant seems content in letting Westbrook get his shots, it'll begin to really eat at him and the rest of the team soon, especially if Westbrook doesn't make them.
All this might make Durant's scoring figures more impressive since he's battling for shots. It won't be long, however, until he tops the list.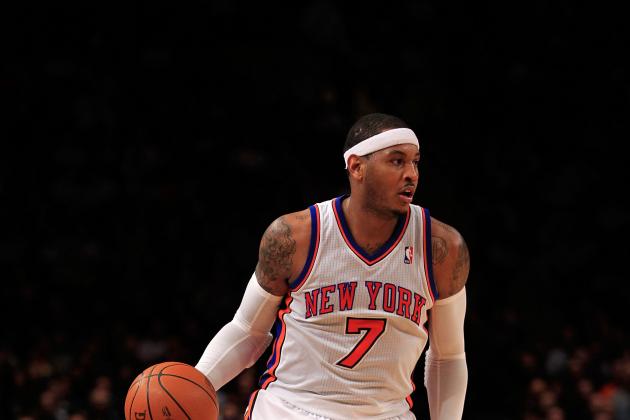 Chris Trotman/Getty Images

The top two are basically interchangeable, but for now, Carmelo will stay at No. 2.
Melo currently is third in the league with 26.1 points a game. While his shooting percentage is very low, it still doesn't take away from the fact that he is absolutely lethal offensively. Few players, if any, have the versatility he does.
Against smaller players, Melo can take his opponent down to the block and overpower them. Against bigger players, he can pull them out onto the perimeter and score over them or break them down.
Melo, since entering the league, has never averaged under 20 points but never over 30, showing his consistency.
Just don't ask him to play defense.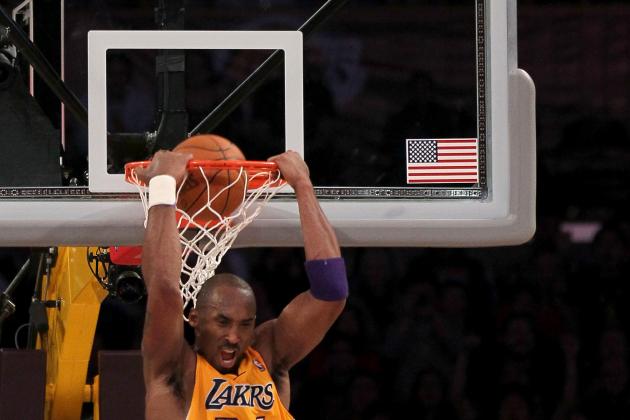 Stephen Dunn/Getty Images

This list has been long in the works and, early in the season, I would have placed Carmelo at the top of this list. However, following Kobe's scoring barrage this year, he's supplanted himself at the top of this list.
We've all heard about the four 40-point games this year, but Kobe is averaging 30.8 points a game this year. While his percentages are way down this year, a lot has to do with the wrist injury he's suffered.
What isn't bothering him for the first time in a long time is his knee. The knee that gave him trouble for so long was operated on in a controversial manner this summer overseas. Since then, Kobe has looked like he re-entered his prime.
Kobe's scoring attack this year moves him back to the top of the list, where he'll stay until further notice.