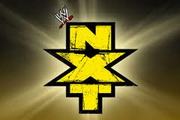 Hey folks, and welcome to the second edition of Fantasy NXT! While Fantasy Raw and SmackDown have been around for weeks, this is just the second episode, so enjoy!
Don't forget to comment at the end of the show with any questions, suggestions, and/or criticism. Also, please give a rating out of 10 (10 being the best/one being the worst).
Now on to the show....
The intro rolls and we are ready for NXT!
Begin Slideshow

»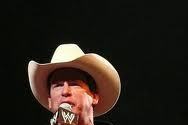 The show begins with JBL in the ring alongside Johnny Curtis, Big E. Langston, and Maxine. Behind them there is a table with a cloth draped over it.
JBL: Last week, I made my long awaited return to WWE as the new general manager for NXT. However, I am not back because of you people. You people disgusted me a few years back and looking into the crowd, I see that nothing has changed. The real reason I have come back is the man to my left, Johnny Curtis. John, You have so much potential, but are forced to be on this sad excuse for television. That is where I come in. I will turn this show into must-see television, and people will notice Johnny Curtis. That brings me to what lies on this table.
JBL pulls of the cloth to reveal a glimmering title belt.
JBL: This right here is the first ever NXT World Heavyweight Championship. Tonight's main event is for this title, and it will be Johnny Curtis vs MVP vs Big E. Langston. And to make sure that the match is called right down the middle, I will be the special guest referee.
Johnny: I vow to you people that I will become NXT World Heavyweight Champion before the night is over. Montel, you are in for the biggest beating of your life! Together, Big E. and I will destroy you. And I will walk out as champion, because I am the real deal, I am real entertainment, and I am a real wrestler! De—
MVP's music hits and he comes out with Percy Watson.
Montel: Classy move. Once again Johnny Curtis can't face me like a man, so he hides behind his buddies. Curtis, you may be able to run for now, but this won't end tonight. It will never end. Curtis, I came back to WWE for these people. I want to give these people what they want. And these people want to see me kick your ass!
Johnny: That's too bad, because after tonight, you won't be kicking anybody's ass. You're nothing more than a small roadblock on my path to greatness. Step one is tonight, when I defeat you for the NXT World Heavyweight Championship.
MVP stares down Johnny Curtis as we head to a commercial break.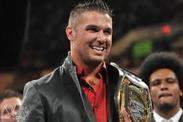 The song Gone by Fuel hits and out comes the debuting Luke Robinson. He has a mic in his hand.
Luke: Ladies and gents, most of you already know me as the man that lost Tough Enough. You people know that I should have easily won and received a guaranteed contract. Instead, that sad excuse for a wrestler named Andy Levine came out the victor. Well where is Big Andy now!!! I am here to prove that Stone Cold Steve Austin made the wrong decision.
Lucky Cannon comes out and gets in the ring. The bell rings and the two men lock up.
Luke quickly hits a hard knee to the gut, followed by an arm drag. When Cannon gets up, Robinson connects with an Atomic Drop. Luke then bounces off the ropes and hits a flying clothesline. Lucky once again pulls himself up, but is sent crashing bad down to the canvas with a fisherman's suplex and a pin. 1...2...Kicks Out!
Luke isn't phased by the kick out, and goes to the top rope. When Cannon gets to his feet, Robinson hits a missile dropkick.Luke then picks Lucky up and hits a hard gut buster. Cannon is still down as Luke goes out onto the apron. Robinson flies back into the ring with a diving leg drop on Lucy. He goes for the pin. 1...2...Kick Out!
Luke isn't frustrated and continues to work. He picks Lucky up and hits a jumping piledriver. Instead of going for another pin, Luke gets up on the top rope. Cannon is still down and Robinson nails a splash. Luke makes the cover. 1...2...3!
HERE IS YOUR WINNER...LUKE ROBINSON!
Luke has a huge grin on his face as he heads back to the locker room. Meanwhile, Lucky Cannon tries to pull himself up after another tough loss.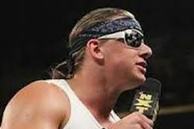 Jacob Novak comes down to the ring and grabs a mic.
Jacob: I am sick and tired of you people looking down on me. Twice, I have been a part of this show, and twice, you people have voted m off before any other contestant. That is why I have come back. I am back on NXT to prove that you people don't know talent if it came up and bit you in the a--.
"Rise Up" by Disciple hits and Darren Young comes out alongside Dante Dash.
Darren: Jacob, you sound like a broken record. Time and time again, you come out here and complain about being eliminated. What you don't realize is that you got eliminated because you are terrible. I don't like these people either, but they made the right decision when they voted you off. I mean, last week you complained and said you would prove them all wrong, and then you lost.
Jacob: You know that Titus O'Neil got a cheap victory last week. I dominated him throughout the entire match, and destroyed him afterwards. Neither of you are anywhere close to as talented as me. I k—
Dante: Excuse me? Did you just say that you were better than us? You are a nobody! You made a big mistake insulting us, and now you are gonna pay for it.
Dante and Darren pummel Jacob to the ground. Dante then jumps on Novak and locks in a dragon sleeper hold, A.K.A. Dante's Wish. Dash doesn't release the lock unit Jacob passes out. Darren then pics him up and hits a gutbuster. Both men taunt the unconscious Jacob before heading back up the entrance ramp.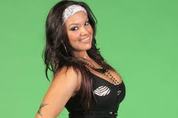 Shaul comes out first, and she grabs a microphone.
Shaul: Ladies and gentleman, my name is Shaul Guerrero. I am the newest diva on the NXT roster, as well as the youngest member of the Guerrero heritage. My father, Eddie Guerrero, put on a show every night, and I promise to do the same. I—
Sofia Cortez comes out and has a mic in her hand.
Sofia: Shaul, in case you haven't realized, I am your opponent here tonight. I have heard the hype about you and to be honest, I'm not impressed. I don't care if you're part of the legendary Guerrero family because tonight, I will put an end to your career as quickly as it started.
The bell rings and the match is underway. Shaul quickly hits a head scissors takedown. When Cortez gets back up, Guerrero hits a dropkick, sending Sofia to the outside. Shaul then goes flying, nailing a springboard cross body. The 3rd generation star in on fire! She grabs Sofia and tosses her back into the ring. However, when Shaul slides in, Cortez connects with a tilt-a-whirl backbreaker. Sofia then lifts Guerrero up and hits a reverse belly to belly face buster. Cortez makes the cover. 1...2...Kick Out.
Sofia is visibly frustrated, but continues to work. When Shaul gets to her feet, Cortez goes for a super kick, but Guerrero dodges it. When Sofia turns around, Shaul nails a huge step up enzuigiri. Seeing the opportunity, Guerrero heads to the top rope. She goes for a Frog Splash, but Cortez moves out of the way. Sofia gets up and hits a DDT, following it up with a pin attempt. 1...2...Kick Out!
Cortez is once again upset with the ref's count and begins to argue. This gives Shaul time to get up. When Sofia turns around, Guerrero nails a single knee face buster. Shaul then picks Cortez up and connects with the Gory Bomb! Instead of making the pin, Shaul goes to the top rope and promptly jumps off, hitting a Frog Splash on Sofia. Guerrero makes the cover. 1...2...3!!!!!
HERE IS YOUR WINNER.....SHAUL GUERRERO!!!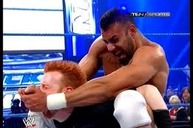 Titus comes out first to a pretty good reaction. Jinder is out next and he is pummeled with boos from the crowd.
The bell rings and the match is underway. Titus starts out with a flying clothesline, followed up with a fallaway slam. He then picks Mahal up and connects with a pendulum backbreaker. O'Neil makes the cover. 1..2...Kick Out!
O'Neil is waiting for Jinder to stand, when suddenly, someone runs out from the crowd and attacks him from behind. It's Austin Aries!
Austin picks Titus up and connects with a brain buster. Jinder is still down as Austin locks in the Horns of Aries. Mahal writhes in pain. Finally, Austin lets go and grabs a mic.
Austin: I couldn't bear to see this horrific match go on any longer. You people should be thanking me for stopping the torture that these two were handing out. As I am part of the NXT roster, I vow to put an end to failures such as Jinder Mahal and Titus O'Neil. there is n--
Suddenly, Catholi-Funk hits and out comes D'Angelo Dinero.
Dinero: Austin, you make no sense. You claim to be the best and want to take out all of the failures on the roster. However, when a man such as myself wants to face you one on one, you go running for the hills.
Austin: I don't run from you Dinero. There is n doubt in my mind that I can beat you. However, you don't deserve a match with me. If you really do want to step in the ring with me, you are going to have to prove that you are good enough.
Dinero: I am up to any challenge, as long as I am able to get my hands on you when it is all said and done.
D'Angelo stares down Austin before heading to the back.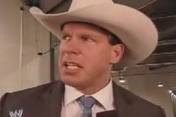 Backstage, Todd Grisham is with JBL.
Todd: JBL, tonight, you will be the referee for the NXT Title match. Will you actually be unbiased as you promised, or is this part of your plan to make Johnny Curtis the first ever NXT World Champion.
JBL: Listen Ted, I am only being the referee so I can make sure that tonight's match is called the right way. I promise to be fair to all of the competitors in the match.
Todd: Um, my name is Todd. At the end of the night, who do you think will be NXT World Champion.
JBL: There is no doubt in my mind that Johnny Curtis will take out the incompetent MVP. Curtis deserves the title and he will get it tonight.
Todd: Well, it seems that you forgot about the third participant, Big E. Langston.
JBL: Big E. is a complete monster. As Johnny's personal assistant, Langston will do nothing but help Curtis' chances of winning.
Todd: Thanks for your time.
JBL: My pleasure Toby.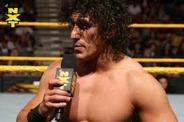 Derrick and Finley come out first, and Bateman has a mic in his hand.
Derrick: Last week, I lost my match with the Motor City Machine Guns due to the fact that I was a one man team. Byron did nothing to contribute and I was hung out to dry. However, this week I have a real partner in Finley. This week, I will lead my team to victory over the Machine Guns!
The classic machine guns hit, and out come the MCMG! Chris Sabin and Finley start out in the match. The bell rings and the match is underway.
Finley immediately hits a couple of clotheslines. When Sabin gets to his feet, Finley connects with a powerslam. The Irish superstar runs at Chris, but is hit with a step-up enzuigiri. Sabin gets to his feet and starts to incorporate some offense. Chris nails a Tiger suplex, followed up by a pin attempt. 1...2...Kick Out!
Sabin grabs Finley and drags him into the corner, making the tag to Shelley. Sabin connects with a Superkick, sending Finley to the canvas. Meanwhile, Alex climbs up to the top rope. With Finley down, Shelley hits a diving double foot stomp. He makes the pin. 1...2...Bateman breaks it up.
Shelley and Finley get up at about the same time. Alex quickly hits a dropkick and goes out onto the apron. When Finley gets up, Shelley hits a springboard elbow smash. Alex then irish whips Finley into the crier and goes for a double knee smash. However, Finley moves and Shelley smashes hard into the turnbuckle, before falling to the ground. Finley is waiting for Shelley to stand, but Derrick slaps the back of the Irish superstar, bringing himself into the match. Bateman connects with a corkscrew neck breaker, followed by a cover. 1...2...Kick Out!
Derrick is upset and begins arguing with the ref. This gives time for Alex to climb up to the top rope. When Bateman turns around, Shelley connects with a cross body and a pin attempt. 1...2...Kick Out!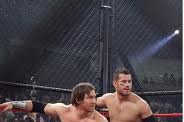 Bateman rolls to the outside to recover. However, Shelley doesn't wait for Derrick to come back into the ring. Alex dives through the ropes and connects with a suicide dive. Finley runs over to help Bateman, but is stopped by a shoot kick to the chest from the apron by Sabin. Seeing the opportunity, Chris helps up his partner and they drag Bateman back into the ring. Together, they connect with Made in Detroit. Alex makes the pin. 1...2...3!!!
HERE ARE YOUR WINNERS....THE MOTOR CITY MACHINE GUNS!!!
Both Shelley and Sabin celebrate their big victory. Meanwhile, outside the ring, Finley looks on visibly annoyed about his partner taking the pin.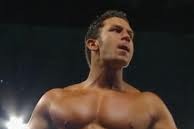 Johnny and Big E. come out first to the usual boos. MVP is out next and he gets a pretty good pop from he fans. JBL follows in lastly, wearing the white and black stripes. Layfield calls for the bell and the match begins.
Montel immediately goes after Johnny, connecting with a couple of punches until being pulled off by Langston. Big E. then holds the ballin' superstar down as Curtis drops a few elbows. Langston then picks MVP up and nails a Samoan Drop. Johnny taunts the crowd as Big E. continues to work. Langston grabs MVP over his head and nails a Gorilla Press Slam. When Porter gets to his feet, Langston nails a spear! Curtis signals that it's almost over, going to the top rope. He goes for a leg drop, but Montel moves! Johnny crashes hard to the mat. Big E. tries to hit a clothesline on MVP, but Montel reverses it into a hangman's flapjack. When Langston turns around, Porter connects with the Play of the Day!! He makes the pin. 1...2...JBL stops his count!
MVP begins arguing but Layfield just laughs. Upset, MVP slaps JBL across the face and goes back to his opponents. However, when Montel turns around, he is met with a Johnny Kick from Curtis. Johnny helps Langston too his feet and they begin their assault. Johnny connects with an STO, assisted by a big boot from Langston. The two men then hits a double inverted DDT. Montel is hopeless. Both men perform a double irish whip on MVP, into a clothesline from hell by JBL! Johnny gets on the top rope and hits a leg drop. He makes the cover. 1...2...3!!!
HERE IS YOUR WINNER.....JOHNNY CURTIS!!!
Johnny celebrates his huge victory as JBL puts the title around his waist. Maxine comes down and celebrates with the three men. Meanwhile, MVP writhes in pain. The night comes to a close as Curtis is crowned the first ever NXT World Champion!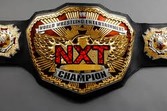 The NXT Championship Belt!
That's all, folks. Thanks for reading just the second edition of Fantasy NXT!
Don't forget to comment with any questions, suggestions, and/or criticism. Also please give a rating out of 10 (with 10 being the best; 1 being the worst).
Hope you enjoyed Fantasy NXT. Don't forget to read Fantasy Raw as well as the upcoming Fantasy Royal Rumble.
Don't forget to tune in next week here on Fantasy NXT.
That's all she wrote!