UFC on FX: 5 Things to Watch for During Guillard vs. Miller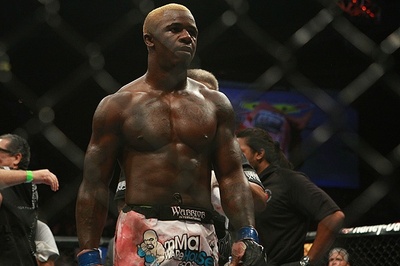 The UFC makes their grand debut on FX this Friday.
The event will be highlighted by an exciting lightweight matchup featuring Melvin "The Young Assassin" Guillard against Jim Miller.
Both fighters have hit a stumbling block recently in their careers.
Guillard was on his way up the lightweight rankings with five straight wins, including three finishes. That was until he ran in to Joe Lauzon at UFC 136. Guillard was submitted via rear-naked choke in the first round.
Miller was also on the doorstep of a lightweight title shot when he was matched up against former WEC lightweight champion Ben Henderson. Henderson was able to pull off the decision victory over Miller and is going on to face Frankie Edgar for the UFC lightweight championship.
Both lightweights will be looking to get back on track to a title shot, but they'll need to get through one another first.
Here are five things to watch for during the main event.
Begin Slideshow

»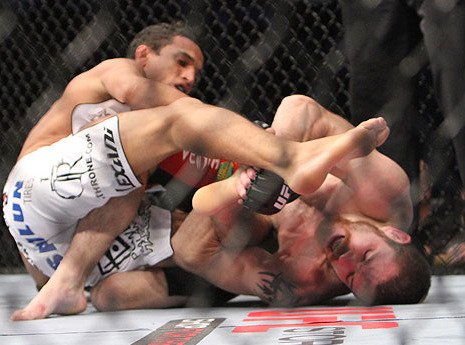 Jim Miller is one of the lightweight's best submission artists. Ten of his 20 MMA victories have come via submission.
Miller has no problems going to the ground with anyone, and Melvin Guillard will be no different.
Guillard is a solid wrestler but with his recent submission loss to Joe Lauzon, it is likely he will hesitate to go to the ground with Miller.
Submissions have been a problem for Guillard his entire career. He has lost only nine MMA fights in his career, but eight of those were by submission.
If Guillard wants to keep all of his limbs, he will need to avoid the ground game.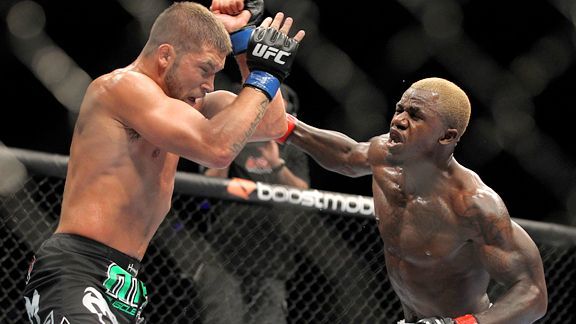 The one place Guillard won't be afraid to be is on his feet.
Guillard has some fantastic striking that is matched with explosive power. He is one of the most athletic lightweights in the league and has no problem showing it off while striking.
Nineteen of Guillard's 29 wins have come by technical knockout or knockout.
Most recently, we've seen Guillard destroy Shane Roller and Evan Dunham. Guillard's punches, kicks and knees are all lethal weapons that Miller must be well aware of.
Miller has yet to be finished in his 23-fight career, but if anyone can do it, it is Melvin Guillard.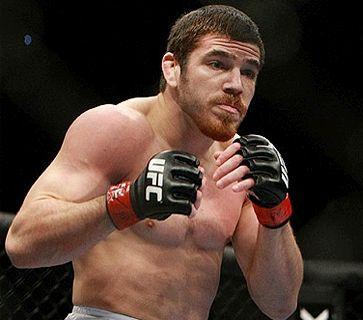 Jim Miller is 20-3 in his MMA career.
He has never been finished, and his only three losses come by way of the three men most recently involved in the lightweight championship hunt. His first two losses were by decision to Gray Maynard and current champion Frankie Edgar. His other and most recent loss was to Ben Henderson.
There is no doubt he is one of the top fighters in the league and has yet to be caught by lower competition.
That being said, he has yet to really win a fight against a big name.
Miller has several respectable wins on his resume, but none that really stand out.
He is certainly capable of defeating Melvin Guillard, but he may not overwhelm him as much as his record suggests.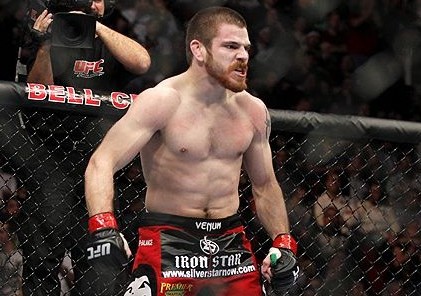 This fight is a classic striker versus grappler matchup.
I've already touched on just how dangerous each of these fighters is when it comes to their preferred area of fighting. Miller brings some of the slickest submissions in the lightweight division in to this fight to take on Guillard's aggressive striking.
Miller is certainly capable of taking many fighters down, but Guillard is so athletic that it will be interesting to see if he can be contained.
Guillard is a solid wrestler in his own right. It'll be interesting to see how Miller will try to take this fight to the ground, assuming he is planning to use his greatest strength.
With the ability to strike from a variety of angles with just about any part of his body, Guillard will be a dangerous challenge for Miller. "The Young Assassin" is not afraid to take risks in the striking game, as he often catches his opponents off guard.
Both men have very different specialities that can lead to some dramatic finishes. Regardless of who comes out on top, this fight will have you on the edge of your seat.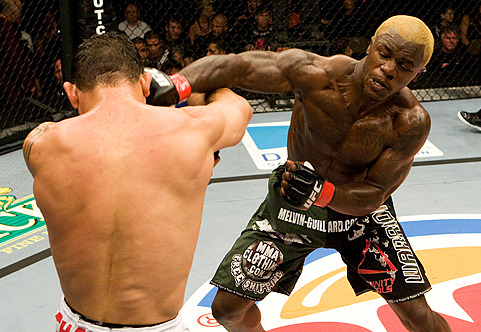 Both men were working their way up one of the deepest divisions in the UFC.
Obviously the recent losses have set them back, but a big performance at UFC on FX 1 could jump start new title runs for either fighter.
The question is, who is closer to the title?
Guillard was on a vicious streak of finishing his opponents. We've seen before in the UFC that if you are finishing your fights, you will move up the rankings much quicker. Many fans would love to see what Guillard's striking could do against Frankie Edgar.
Miller hasn't hesitated to finish his opponents, either. Three of his last five wins were finishes, but two of those were by submission.
It is clear these fighters are stylistically different, but both have proven to be exciting.
I see Guillard being closer to the shot than Miller is at this point; not because his record is significantly better, but I feel that the exciting striker will always get the push.