B/R MMA's Babe of the Month: Ashley Salazar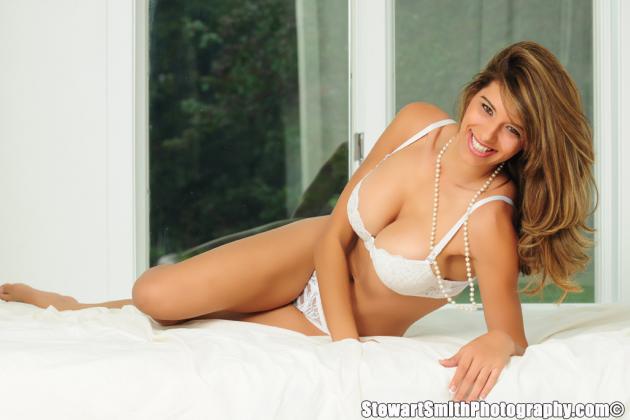 Last week, as I was sitting around half-naked at the local Outback Steakhouse enjoying a feverous plate of coconut shrimp I posted a tweet on my official Twitter page that would shake the very fabric of the sexy community.
Before I discuss the details of said tweet, I am sure you are wondering how I was able to sit down topless in a public restaurant and not get thrown out like a common street animal and the reason for that is quite simple.
You see when you're as good looking as Mitch Ciccarelli you can get away with murder. I know this because I killed every chance you will ever have of hooking up with that girl you've been crushing on since high school when I got right up in her grill and put her under my love spell. Sorry, kid.
Anyway, the tweet I posted was an announcement that starting this month I will be featuring a sexy female in the MMA industry with a monthly column titled "B/R MMA's Hottie of the Month".
Each month a new beauty will be featured and at the end of the year, you the fans will vote on all previous monthly hotties to determine who will be crowned Ms. B/R MMA 2012.
The only catch is, MMA ladies will have to submit exclusive pictures or video to myself in order to be considered for the month.
After posting this, it certainly did not take long for my email to blow up with a tremendous amount of sexy photos.
However, when I saw photos from MMA ring girl/fighter Ashley Salazar in my inbox, the choice was simple as far as who I would name as B/R MMA's hottie of the month for January.
If you have a heart condition, you probably shouldn't read this article. Otherwise, click next slide and let's begin.
All photo credits go to Stewart Smith of stewartsmithphoto.com
Begin Slideshow

»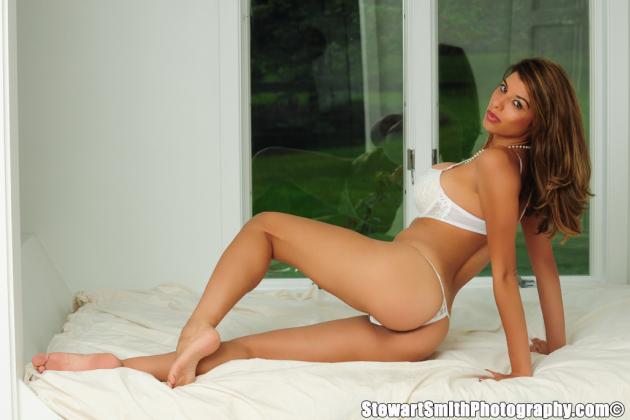 There are many sexy qualities about Salazar but perhaps the sexiest of them all is the fact that she has served in the United States Air Force.
Of course, I might be biased but I'm sure all of you reading this right now would love to thank her for her service.
During her time in the military, Salazar earned two national Radiology Registries: Radiology Technologist and Mammography Technologist.
She performed over 800 military special ceremonies and funeral services while being a team member for Keesler AFB and a team flight leader for Scott AFB.
Salazar also served as a Security Forces Officer, Base CPR Instructor, coached Volleyball for the Scott AFB Medical Squadron, and was a goalie for the Kessler AFB base Soccer team.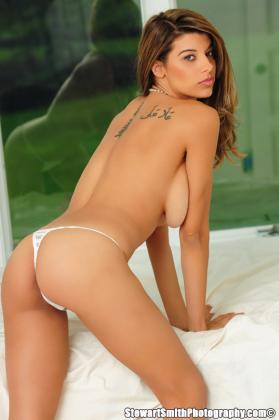 Just for the record, the Japanese lettered tattoo on her back translates to "Mitch Ciccarelli is a God among men" in English.
Salazar has been a ring girl for the following promotions: Strikeforce, Shamrock Promotions, CCCW Legacy, Cage Ready and various other organizations.
She will also serve as the official ring girl for my upcoming fight card featuring a main event between my boot and Tom Brady's ass. That fight card is subject to change, Brady will probably punk out.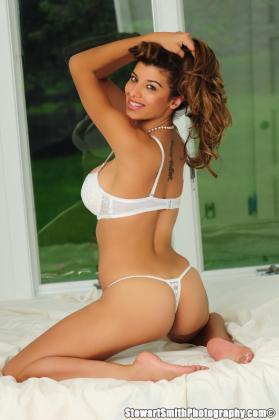 Not only does she walk around the cage, holding up a number and looking sexy but Salazar also competes in MMA as an amateur fighter.
According to the UG, Salazar has an amateur record of 1-1 with a 36-second TKO victory over Britney Watters.
I'm sure she also caused many of the clowns reading this article to do something else in 36 seconds.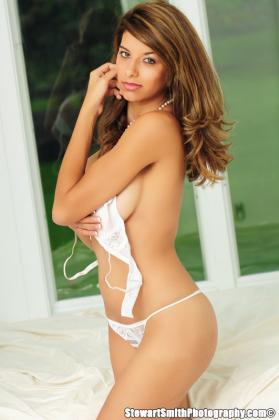 Salazar is currently in the running to for Miss Coed 2011 for Coed Magazine.
Let's put it this way, if you don't click the link and vote for her right now I will show up at your doorstep and slap you in the face with a baby armadillo.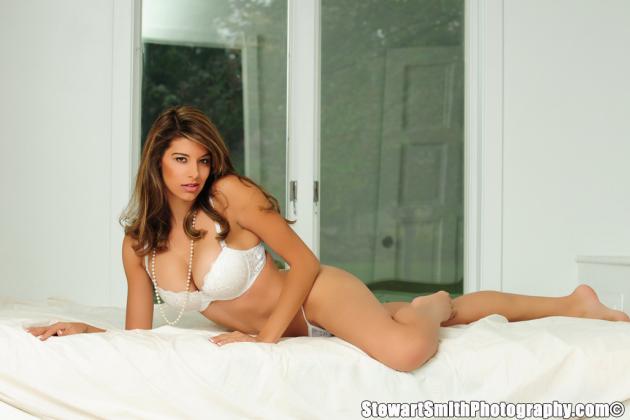 Like what you see? Follow Ashley Salazar on Twitter to see more of B/R MMA's Hottie of the Month.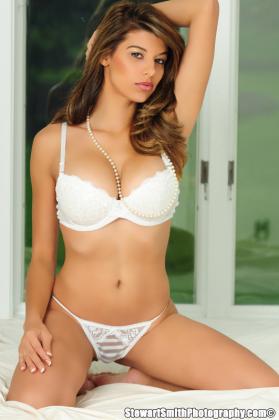 If you're an MMA hottie and you want to featured as a B/R MMA Hottie of the Month, email exclusive pictures or video to mitchciccarelli@gmail.com
Remember, at the end of the year the fans will vote on all previous monthly hotties to determine Ms. B/R MMA 2012.