Arsenal Transfers: 6 Signings to Compliment Thierry Henry and Robin Van Persie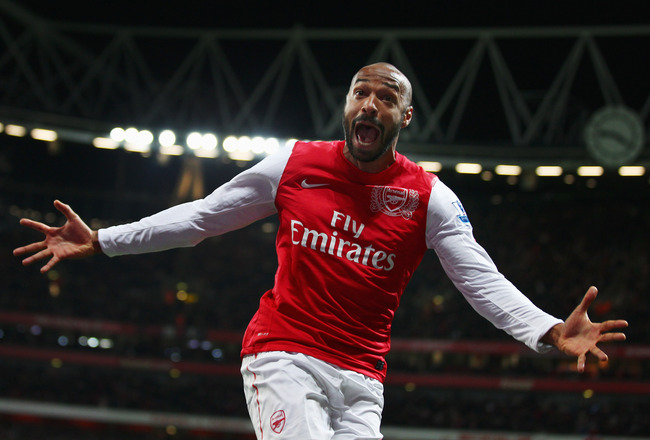 Clive Mason/Getty Images
Marouane Chamakh and Gervinho have both departed the Emirates to join up with their homelands at the Africa Cup of Nations. This has left Arsenal with depleted options up front.
Many Arsenal supporters have called for manager Arsene Wenger to sign replacements while the January transfer window is open, however the Frenchman has been reluctant to do so.
In their last match, Arsenal were forced to start the out-of-form Andrey Arshavin. The Russian has been far below standards for the entirety of the 2011-2012 season.
So who are some January signings that can help bolster the Arsenal squad?
Fernando Torres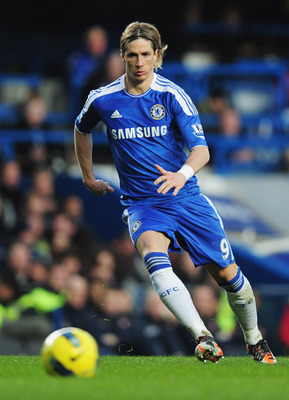 Jamie McDonald/Getty Images
Despite Andres Villas-Boas' many statements suggesting that Fernando Torres is not for sale, popular belief is that if a club were to inquire about the Spaniard, it would be able to secure his services.
Fernando is a player with proven quality. There were times that saw Torres labeled as one of the world's top strikers. However, since his high-profile move to Stamford Bridge from Anfield, Torres has yet to find his goal-scoring form.
Arsene Wenger is great at squeezing the talent out of his players. Look at what he has gotten from Aaron Ramsey, a player who really is not as talented as he sometimes plays.
Fernando Torres would also be linking up with the most in-form striker in Robin van Persie. A front line of Van Persie and Torres would be one of endless potential.
He wouldn't be cheap, but Fernando Torres is a player that could go a long way to helping relieve the pressure on Robin Van Persie.
Lukas Podolski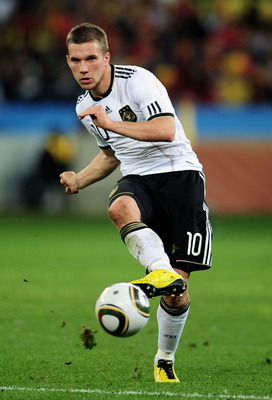 Clive Mason/Getty Images
Lukas Podolski has scored 14 goals in 16 games this season in the German Bundesliga. The German international has also been heavily linked with a move to Emirates.
The departure of Gervinho and Marouane Chamakh has left Arsenal short in the attack. Chamakh has looked absolutely clueless in his performances off the bench this season.
If the Gunners manage to bring in a proven goal scorer like Lukas Podolski, Arsenal will suddenly be picking up points in matches that it had previously been dropping.
Podolski's signature at the Emirates would be a fantastic thing to see in this transfer window.
Eden Hazard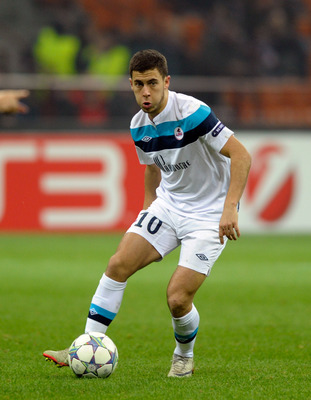 Claudio Villa/Getty Images
Eden Hazard is a player that has been linked to the Emirates quite a few times. In fact, in almost all the recent transfer windows there has been a link between the Gunners and Hazard.
Eden Hazard is a fantastic attacking player. He is one of the top wingers in the game, and he is only 20 years old.
Such a young talent is a tantalizing proposition for almost any club. Eden Hazard appears to be a player that was made for the Gunners.
Hazard would slot in perfectly with Arsene Wenger's attacking style of play. The Belgian international is a player that would quickly become a fan favorite in North London.
Brek Shea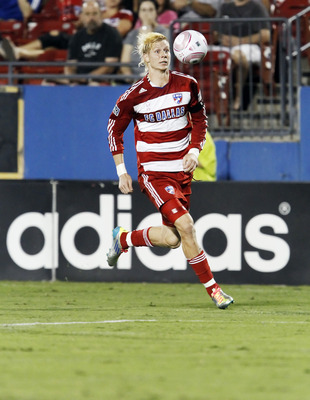 Brandon Wade/Getty Images
Brek Shea is the most exciting American prospect in the world of football. The 21-year-old winger, who currently plays for FC Dallas in the MLS, recently completed a month-long training spell with the Gunners.
In the USA's recent friendly matches, Shea has demonstrated quickness, vision and an incredible attacking ability.
The Texan netted 14 goals in 31 games last season. Shea is a player that wants to play at the highest level, and he seems to have the ability to realize his dreams.
While purchasing him is a risky bit of business, Shea is a player who may reward whichever club decides to snag him.
Mario Gotze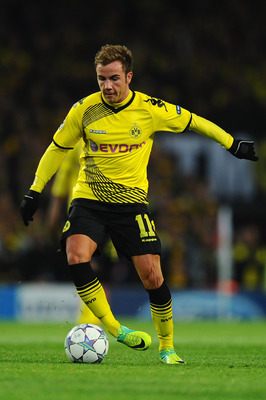 Mike Hewitt/Getty Images
Mario Gotze has been fantastic since emerging at Borussia Dortmund in 2010. The 20-year-old midfielder has established himself as one of the top young talents in the world.
The German can score goals; he runs at defenses with good pace, and appears to be naturally two-footed.
Gotze would be a great young signing for Arsenal. He would be a different type of option for Arsene Wenger to employ.
It would be nice to have the ability to rest Mikel Arteta once in a while by putting the likes of Gotze in.
Arsene Wenger loves young talent. And in Mario Gotze, that is exactly what he would get, should the German make the move to North London.
Clint Dempsey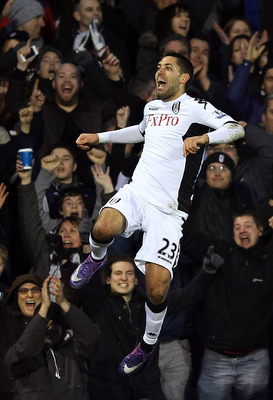 Ian Walton/Getty Images
There are no rumours to support that this will actually happen, but Clint Dempsey is a player that fits the title.
The American is a proven Premier League player, and is Fulham's all-time leading Premier League goal scorer.
Dempsey has shown in his time at Craven Cottage that he can play in the midfield and the front line. Dempsey has a terrific attitude, and he has recently talked about Champions League aspirations.
Well, no clubs seem to be inquiring about obtaining his services, so why shouldn't Arsenal be the first to do so?
Clint Dempsey is quality footballer; he is a player that would improve any team that he goes to.
If Dempsey made the move from West London to North London, Americans would finally have a reason to cheer for Arsenal.
Keep Reading

Arsenal: Like this team?