Super Bowl 2012: Ranking Each Potential Matchup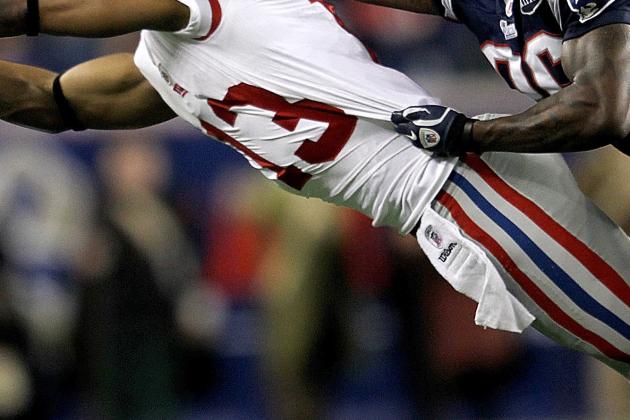 Jim Rogash/Getty Images

As long as you aren't heavily invested in a particular team left in the NFL playoffs, each squad has certain qualities that will make Super Bowl XLVI entertaining.
That doesn't mean that some games wouldn't be more fun to watch than others, though.
The New York Giants have a group of amazing defensive ends, and their passing attack is one of the best in the NFL.
Both the Baltimore Ravens and the San Francisco 49ers have elite defenses, and they don't need much from their offenses to dominate games.
And of course, there is Tom Brady's fourth-quarter magic. Regardless of how poorly the New England Patriots defense plays, the team always has a shot to win with No. 12 taking snaps.
Certain matchups would be better than others, but there is a plethora of great things to look for in each game.
Begin Slideshow

»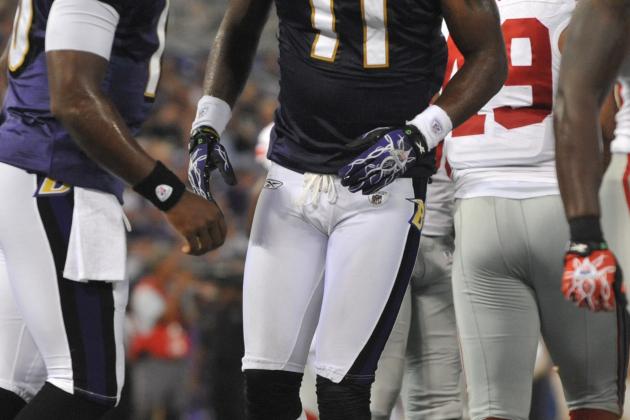 Larry French/Getty Images

The New York Giants versus the Baltimore Ravens wouldn't bring about a lot of enthusiasm other than from Ravens and Giants fans.
There aren't many great storylines surrounding the game either, but there is one.
This would be a rematch from Super Bowl XXXV. However, Ray Lewis is the only starting player that is still currently on either team's roster. The starting quarterbacks for that game were Kerry Collins and Trent Dilfer.
Like the team today, the Ravens had a dominant defense and ended up winning the game 34-7.
A few players on the Giants might run off at the mouth, or a Ravens player or two could criticize their own quarterback, but nothing in this game will bring about mass hysteria.
Whichever team wins will end up with their second Super Bowl victory in this century though, and the Giants could avenge their previous Super Bowl loss to Baltimore.
Also, the Ravens' stellar defense will be up against the Giants' high-powered passing attack, so an offensive-versus-defensive battle will always garner some attention.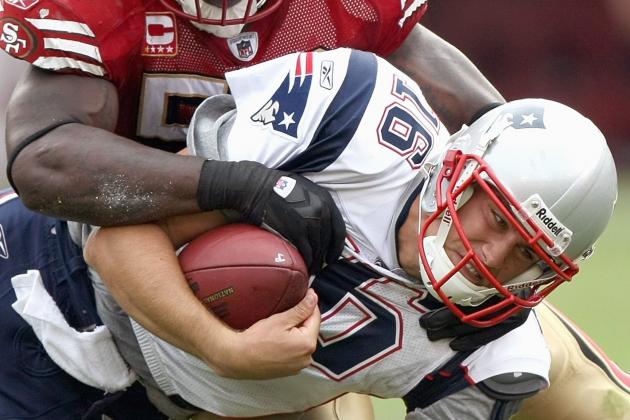 Jed Jacobsohn/Getty Images

Again, this would be another great offense versus a great defense, but this game could be pretty exciting to watch.
Jim Harbaugh, in his first season as an NFL head coach, would be up against a veteran in Bill Belichick.
Harbaugh's defense is susceptible against the pass (16th in passing yards allowed during the regular season), so Tom Brady would be able to put points on the board.
The Patriots haven't been able to stop many offenses this year, and even though the 49ers don't have a great offense, they should be able to score as well.
This will be billed as another offense-versus-defense game, but the score could potentially be rather high, and the game would include a great redemption story.
While Alex Smith has performed admirably in the face of overwhelming adversity this season, he hasn't been the most prolific passer. If he wins a Super Bowl, he would be cemented as the starter for years to come.
And Harbaugh will have gotten to the big game in his first season as head coach. He will become one of the few rookie head coaches to ever do so, and it would be worth watching this game just to see the Belichick-versus-Harbaugh battle.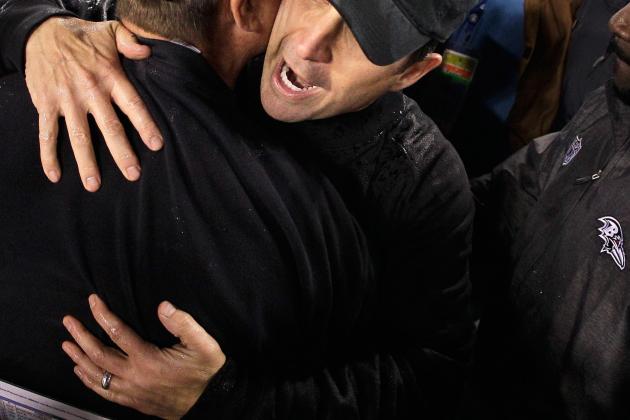 Rob Carr/Getty Images

Could NFL fans handle a BCS Championship Game clone?
Well, they might get one if the San Francisco 49ers face the Baltimore Ravens in a low-scoring rematch from Week 12 where the Ravens came out on top 16-6.
The two best defenses left in the playoffs, and arguably the two best defenses in the NFL, would get another chance to battle it out.
The teams are very similar. Their offenses focus primarily on the ground game, and their defenses are exceptional against the run. The Ravens have a much better pass defense though (fourth overall), but each defense will likely send a number of players to the Hall of Fame.
This game would also highlight two quarterbacks who receive a ton of criticism. Both Joe Flacco and Alex Smith haven't been able to quiet their fanbases. Neither player posts stellar passing statistics, but getting to the Super Bowl will likely quiet the clamor.
The best story out of this game would be the brother-versus-brother rematch. The NFL loves to hype up a story, and John Harbaugh versus his younger brother Jim is about as good as it gets.
If you like watching great defenses, then this Super Bowl would be for you. And there is only one thing better than watching two amazing defenses at work—great offenses.
Donald Miralle/Getty Images

Not only would fans be getting a regular-season rematch that went down to the fourth quarter, but Tom Brady and Eli Manning battled it out once before in Super Bowl XLII.
Eli came away with a 17-14 victory while winning the Super Bowl MVP, and the New York Giants bested the New England Patriots 24-20 this season.
Brady doesn't take losing well, so how do you think he felt watching the Giants come out on top in both instances?
You can bet Bill Belichick and Brady want some revenge, and they are hoping that they see the Giants in Super Bowl XLVI.
Also, these are the two best offenses left in the playoffs. While there is nothing wrong with watching great defenses at work, a high-scoring Super Bowl would be pretty fun to watch.
I know, the 24-20 regular-season game doesn't exactly prove my point. However, do you really think these two offenses won't let it fly?
A shootout that gives Brady a chance for revenge would be the best Super Bowl possibility.