East-West Shrine Game 2012: Which Players Could Go High in 2012 NFL Draft?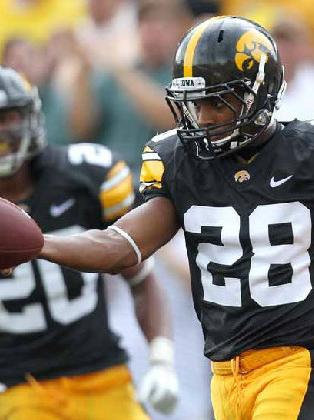 On Saturday January 21, 2012, the East-West Shrine Game will kickoff for the 87th time. With this contest being just one of the next phases in the transition from college football to the NFL, prospects have a great opportunity to enhance their stock.
To that end, here are some players who are currently slated as mid-round picks but could increase their 2012 NFL Draft value to a great extent.
Begin Slideshow

»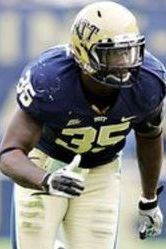 Right now a mid-to-late third round pick, Pittsburgh's Brandon Lindsey is one of the more unknown linebackers despite playing for a BCS conference school.
Going vastly overlooked because of other outside linebackers such as Alabama's Courtney Upshaw and North Carolina's Zach Brown, Lindsey has the ability to also play defensive end in a 4-3 system if needed.
While at Pitt, he recorded four sacks in 2009; 10 sacks, 51 tackles and three forced fumbles in 2010; and 8.5 sacks, one interception, two forced fumbles and 54 tackles in 2011.
Not only did he increase his productions each year, Lindsey did so even when offenses were gearing their blocking schemes toward him. He's a guy who can blitz either inside or outside as well as from either side of the line.
In addition, Lindsey has great instincts, is a solid tackler and he simply goes all out every snap. After the Shrine game, don't be surprised if he becomes an early- to mid-second round choice.
Include the upcoming NFL Combine and Pittsburgh's Pro Day, Lindsey can definitely make some noise.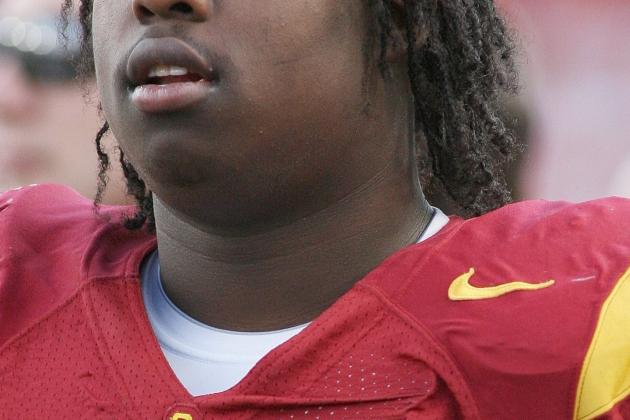 Jeff Golden/Getty Images

An expected late fourth-round pick, USC's DaJohn Harris has the potential to be a late-second or early- third-round choice if he can improve his fundamentals.
This means not letting offensive lineman get underneath his pads as well as simply giving more effort despite not having the normal stats. He's a 6'4", 310-pound defensive tackle that has the ability to control either A-gap and take on multiple blocker per play.
Any successful NFL defensive lineman will tell you that taking on two blockers consistently is just as effective as getting sacks and tackles. That also helps in causing pileups when defending the run. There's no shame in forcing a running back outside and letting your teammates make the tackle.
Harris had minimal production in terms of stats because of his ability to do just that. The issue is whether he's willing and able to be that unselfish on a more consistent basis.
For one, defensive tackles aren't ever going to lead their team in tackles or sacks, but production comes from a collective effort.
Any team that needs talented-depth along the defensive line and wants to use him in specific short-yardage situations would be ideal. Until he develops more, Harris won't ever be a full-time starter in the pros, which makes the East-West Shrine Game so important.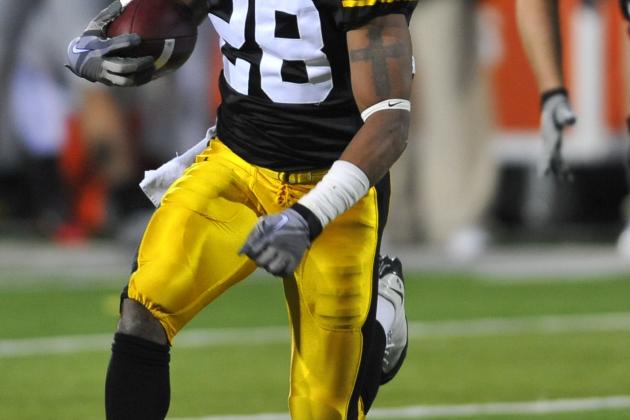 David Purdy/Getty Images

In a draft loaded with defensive back talent, Iowa's Shaun Prater is going significantly overlooked. Thanks to SEC players such as Morris Claiborne, Dre Kirkpatrick and Stephon Gilmore, Big Ten players other than Nebraska's Alfonzo Dennard aren't getting as much recognition.
Despite the underexposure, Prater is still expected to go in the middle or later parts of round three. Prior to 2011 he had a solid career in picking off six passes, defending 19 passes and collecting 109 tackles between 2009 and 2010.
This past season, Prater was not nearly challenged as much because of his previous success. He still managed to record 51 tackles and snag one pick (which he returned for a TD).
Because of not getting as many looks, Prater had to help more with run support. As a result, he forced four fumbles and was arguably Iowa's best edge run defender on a mediocre (at best) defense.
His ability to change the look and disguise of the coverage is perhaps Prater's best football trait.
In turn, that translates into a high football IQ, awareness and knack for quickly dissecting/reading plays at the snap. Receivers have a tough time blocking on him because of Prater's reactionary skills, so he'll work well for anyone in the pro.
After the Shrine game, it wouldn't be surprising to see him increase to an mid/early second-rounder.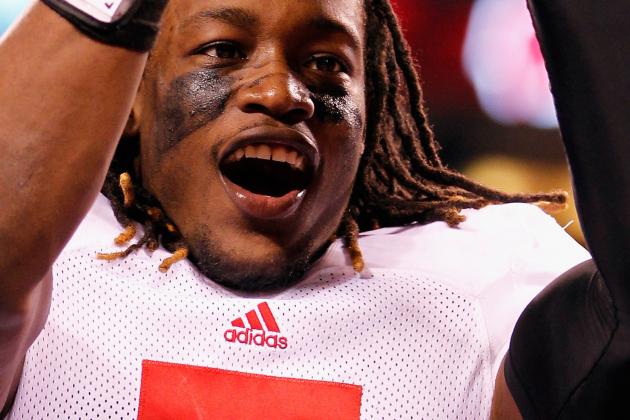 Gregory Shamus/Getty Images

In safety Aaron Henry from Wisconsin, you get the complete package.
He can blitz, support against the run and is an aware enough of a pass defender to pick off the ball or at least break up the play.
Right now, Henry is slated to be a late-second or early-third-round pick, but could easily up that to early in round two with a strong Shrine game showing.
As a freshman for the Badgers, he recorded 3.5 sacks, forced a fumble and had 38 tackles. Fast forward to 2011 and we see Henry come full circle as he recorded four picks, recorded 67 tackles and defended eight balls.
His imposing attitude in arguably Henry's best attribute as the Badgers confidence is what kept Wisconsin alive for the Big Ten title in 2011. Let's face it: you don't lose twice in a row to Michigan State and Ohio State and win the conference by losing a positive mindset.
That being said, Henry can roll down and cover a slot receiver, tight end or running back to isolate any dimensional threat from the offense.
His all-encompassed skill set to play back deep, in the trenches or on the edge will appeal to NFL scouts.
Follow John Rozum on Twitter