Australian Open 2012 Results: 5 Things Learned from Men's Draw on Jan. 18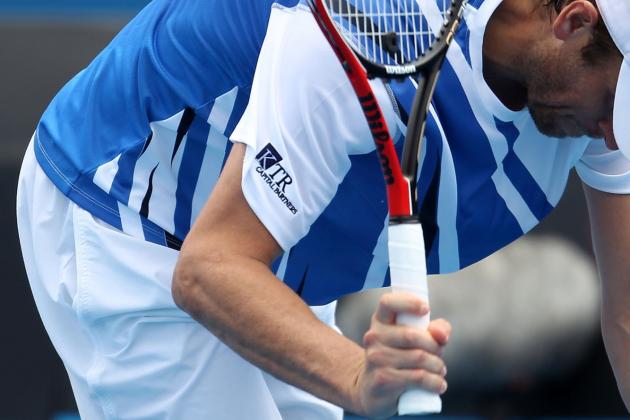 Scott Barbour/Getty Images

Things are continuing to roll along in Melbourne, and we've had a couple of singles giants topple to the ground.
Given that this is about the men's side of things, I'll refrain from ripping on Samantha Stosur.
While things for the most part have gone as expected for the men at the Australian Open, that doesn't mean there aren't things we have learned. Seeing the recent events unfold from early this morning, here are just a few things we've learned.
Begin Slideshow

»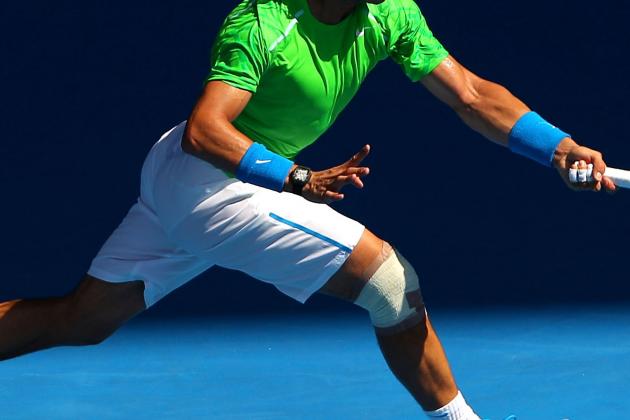 Mark Kolbe/Getty Images

There was a lot of speculation before the Aussie Open about how much more Nadal had to give to the tennis world.
After his first two rounds, it's safe to say that there's quite a bit left in Nadal's tank.
Rafa dominated Tommy Haas in his second round match, 6-4, 6-3, 6-4, and showed no signs of slowing down. His shots were landing masterfully and he mostly controlled the pace of the entire match.
Nadal's dominance is now going to run into Lukas Lacko. I dare say that Nadal's run will continue.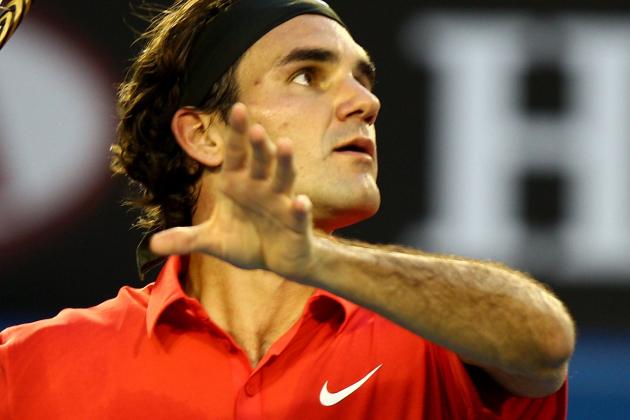 Mark Dadswell/Getty Images

What makes me say this? Well, Roger Federer won his second match via walkover.
He didn't have to play the match at all and now will have more resting time than everyone else. As if Federer needed any more help.
The legendary athlete didn't have to play Andreas Beck after Beck said he would have to withdraw due to a back injury.
Oh, to be Roger Federer—for the record, he's my favorite to win.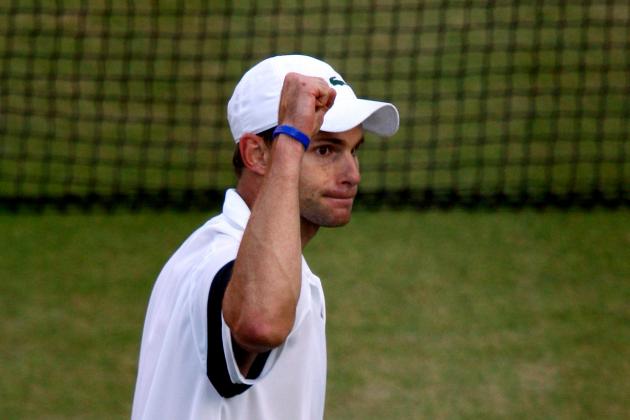 Ian Walton/Getty Images

For the first time, these two will meet without either one of them being in the top ten.
Both have skated so far in Melbourne, and this rivalry that began so many years ago will continue in round two.
Between the two athletes, Andy Roddick had the more dominating and impressive first round performance. He looked to be at the top of his game, but it has to be noted that he was facing a far inferior opponent.
Lleyton Hewitt needed four sets to win against his first round opponent, so you have to think he's likely lost a step or two. However, he has come out and said he's pumped to play Roddick.
This will be a highly viewed contest between two guys who were popular after the Sampras and Agassi years.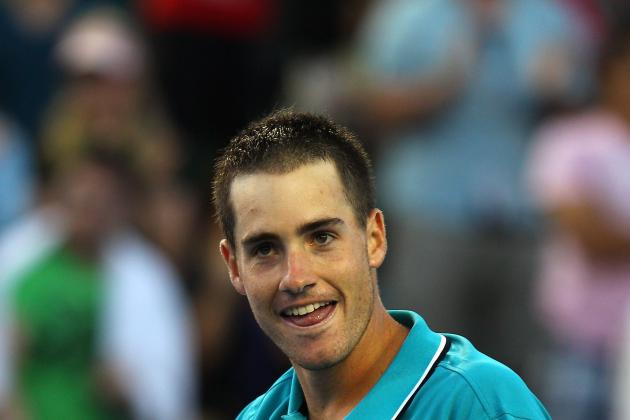 Mark Dadswell/Getty Images

Yet again, American athlete and 16th-seeded John Isner needed a long match to win against an inferior opponent.
Isner won the match against David Nalbandian, but he needed a fifth set 10-8 victory to do so. Now Isner is going to be facing Feliciano Lopez (18th-ranked) in the third round, and he's yet to drop a set in the Open.
Lopez is much faster than Isner. He's smaller and more agile, while the very large Isner has a much larger reach.
The fact remains that Isner makes too many errors to maintain a two week timeframe of victories. It won't happen in the 2012 Australian Open for the gargantuan Isner, but little by little, there are and will continue to be small improvements. For example, his backhand is much better than it was at this time last year.
Keep on waiting everyone, Isner will be there soon enough.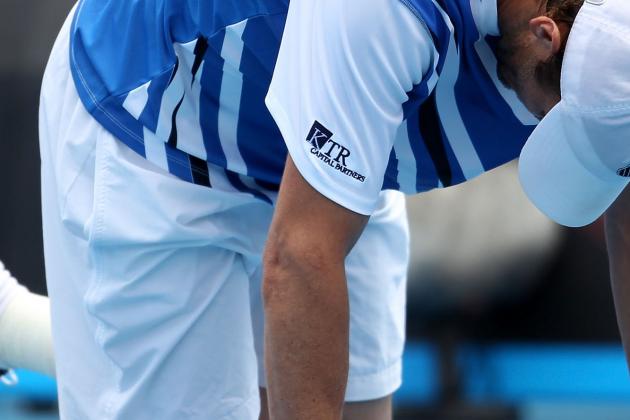 Scott Barbour/Getty Images

If anyone can explain why Mardy Fish has a top ten ranking, please do. Looking at Fish's grand slam title-less history, he's given no reason for anyone to believe he's that good.
Going into the Australian Open with high expectations, Fish cruised in his first round matchup, and had a date with unranked Alejandro Falla.
Not only did Fish lose, but he lost in three sets. At no point in the match did he look like a man who's ranked eighth in the world.
His shots were off, he was hitting the ball too hard, and he couldn't drive the ball where he needed to.
Another grand slam results in yet another disappointment for Mardy Fish. How much more will he be able to take before he finally throws in the towel?
Follow me on Twitter! @atdu222KSR