UFC on FX1: Prediction for Every Fight at UFC on FX1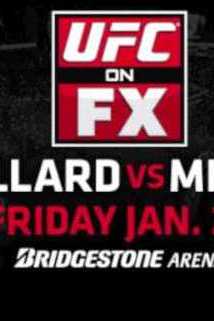 When the UFC signed its new seven-year deal with FOX, it promised many more free opportunities for its fans to watch UFC.
Dana White has delivered in dramatic fashion with many more free events, The Ultimate Fighter TV show airing live this season and a second version of the show based in Brazil.
This event is UFC on FX1, the first ever UFC event with a main card featured on the FOX-owned channel FX. The main event will feature a lightweight bout between Melvin Guillard and Jim Miller, and may be for the No. 1 Contender in the division.
Here are my predictions for every fight on the UFC on FX1 card.
Begin Slideshow

»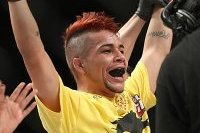 This fight puts two fighters together that are both looking for their first UFC victory.
Joseph Sandoval was undefeated until he lost his Octagon debut back in November against Walel Watson. He will be looking to bounce back in this fight and show off his great hands that got him to the UFC in the first place.
This will be Nick Denis' first fight in the UFC. In his career, he has bounced around between bantamweight and featherweight a lot, but now Denis will be looking to call the UFC bantamweight division his home.
I see Sandoval spoiling Denis' debut and saving himself from a possible cut from the UFC.
Prediction: Sandoval via TKO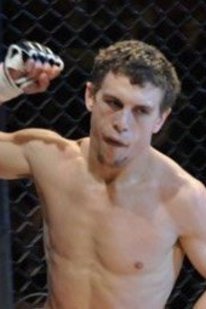 This is another fight with two UFC newcomers as both Daniel Pineda and Pat Schilling will make their UFC debuts in this fight.
Since starting off his career with a mediocre 8-6 record, Pineda has been on a tear, winning seven of his last eight fights. He is a very dangerous fighter since he is so talented on the ground and is always looking for the submission victory.
Pat "Thrilling" Schilling has been completely unstoppable since he started his MMA career two years ago. He has put together a 5-0 record by stopping all of his opponents within the first round.
Schilling will continue showing off his excellence in this fight and come away from his Octagon debut with another submission victory.
Prediction: Schilling via submission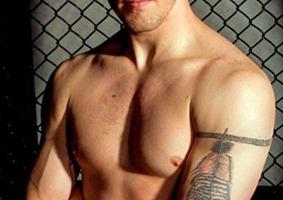 This is the first of three lightweight bouts on this card.
Fabricio Camões is returning to the Octagon for the first time since early 2010. After posting a record of 0-1-1 in his first two UFC fights, he was cut from the promotion. He has since defeated two former UFC fighters and will look to use this momentum to gain his third straight victory.
Tommy Hayden is coming into this fight with an undefeated record, but this is by far the hardest fight of his career. Hayden has not gone the distance in any of his eight fights, the majority of his victories coming by submission.
I believe this will be a close fight, but Hayden will keep his undefeated record in the end.
Prediction: Hayden via unanimous decision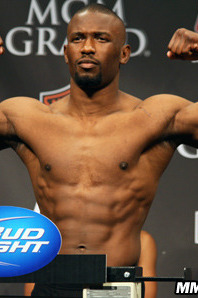 Charlie Brenneman became one of the most respected fighters in the UFC when he stepped in just hours before the fight was scheduled to begin and defeated the very dangerous Rick Story. After the surprise victory, he was given a huge test, Anthony "Rumble" Johnson, to prove the victory wasn't a fluke, but suffered one of the most vicious knockouts of the year.
Daniel Roberts could be fighting for his job in the UFC during this fight. After starting 3-1 in the UFC, he's dropped two in a row and now only has a 500. record. He does have the wrestling to compete with Brenneman, though, so this should be a close fight.
I'm predicting Roberts to fight like everything's on the line and hand Brenneman his second straight loss.
Prediction: Roberts via split decision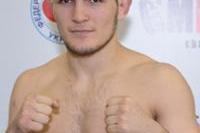 After the UFC and WEC merged together, Kamal Shalorus was immediately considered a contender in the lightweight division when he agreed to face Jim Miller in his UFC debut. He lost this fight, but Shalorus definitely showed he was a tough competitor.
Khabib Nurmagomedov will be entering his UFC debut with a 16-0 record. He has greatly overmatched his opponents, winning the majority of his fights in the first round. Nurmagomedov has showed he has talent on his feet and on the ground, winning six fights by knockout and six by submission.
Nurmagomedov is going to make a successful Octagon debut and become a new threat in one of the toughest divisions in the UFC.
Prediction: Nurmagomedov via unanimous decision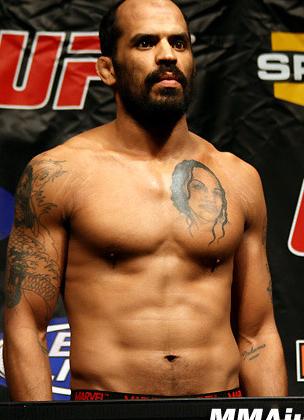 Both of these fighters have been with the UFC for a very long time.
Jorge Rivera is one of the most experienced fighters in MMA, putting on exciting fights his entire career and only going the distance in five of his 28 career fights. Rivera has consistently won against the middle of his weight class, but has failed to win versus the elite fighters, like Michael Bisping, Chris Leben and Anderson Silva.
Eric Schafer is also a UFC veteran, who made his debut back at UFC 62. He does have three wins in the Octagon but has been in and out of the promotion due to losses versus Ryan Bader, Stephan Bonnar and Bisping.
In this fight, Rivera will take care of another average middleweight in easy fashion.
Prediction: Rivera via TKO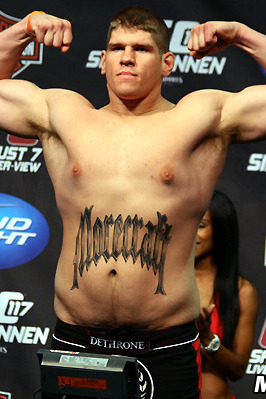 This is the first fight on the first ever main card aired on FX.
Pat Barry is one of the smaller fighters in the heavyweight division, but he makes up for it being one of the best at leg kicks in the division. He's lost three of his last four fights, though, and could really use a win to show he is still a threat in the division.
Unlike Barry, Christian Morecraft is one of the biggest fighters in the division. He stands 6'6" tall and comes into most fights at 260-plus lbs. He came into the UFC as an undefeated prospect, but is only 1-2 in his career in the Octagon.
I think Morecraft will use his huge height advantage to dominate this fight and he will knock out Barry quickly.
Prediction: Morecraft via KO
Mike Easton was supposed to fight Ken Stone at this event, but he was forced to pull out of the bout due to an undisclosed injury.
Easton is 11-1 in his career, but should be undefeated since his only loss was because he broke his arm fighting and the referee was forced to call the fight. He showed some impressive striking in his UFC debut when he took out Byron Bloodworth at the very end of the 2nd round.
Jared Papazian has won eight of his last nine fights and will be looking to extend his three-fight win streak when he makes his UFC debut. Most of his fights go to a decision, so I expect this one to last all three rounds with Easton winning in the end.
Prediction: Easton via unanimous decision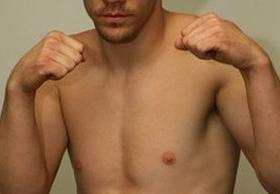 This is another fight between two UFC veterans.
Duane Ludwig is one of the most experienced fighters in MMA. In his career, he's had 51 kickboxing and 32 mixed martial arts fights. Ludwig may be past his prime, but he is still winning fights against legitimate competition and will be looking for his third consecutive win in this fight.
Josh Neer is another veteran who is currently making his fourth stint in the UFC. He has had mixed success in the Octagon with a career record of 5-6. Neer currently has a five-fight win streak going though, with four consecutive TKOs.
I see Ludwig winning this fight by a narrow decision due to his superior Muay Thai skills.
Prediction: Ludwig via split decision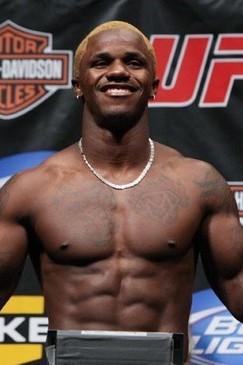 This fight will put together two lightweights who appeared to be on their way to title shots until they unfortunately suffered losses.
Melvin Guillard has some of the quickest hands in the lightweight division, as well as the knockout power to put any fighter in the division to sleep. After winning five fights in a row, Guillard was looking for his first title shot before Joe Lauzon submitted him at UFC 136. Guillard has since switched from Greg Jackson's camp to the Blackzilians and hopes to be on his way to another title shot after defeating Jim Miller.
Going into his No. 1 contender fight with Ben Henderson, Jim Miller was 20-2 in his career, with his only two losses coming to Frankie Edgar and Gray Maynard. Many people thought Miller would beat Henderson and get his well-deserved rematch with Edgar, but Hendo had other plans. Miller will look to use his superior wrestling to dominate the faster Guillard on the ground.
I see the quicker Guillard prevailing in this fight and handing Miller his first back-to-back losses of his career.
Prediction: Guillard via TKO