Strikeforce: Sorting out the Remaining Title Pictures
mma.actionsportshub.com
In case you were unaware, Strikeforce still exists and has weight divisions with title holders. They also have a few divisions that are wide open as the titles are vacant.
The heavyweight division may be folding into the UFC, but the rest of the weight divisions under the Strikeforce banner still have title pictures that need to be cleared up.
Some, like the lightweight division have a clear champion established. Others, like the light heavyweight division, are currently vacant and need someone to step up.
Prepare to see through the cloudy title pictures and gain some clarity in the Strikeforce weight divisions.
Light Heavyweight Division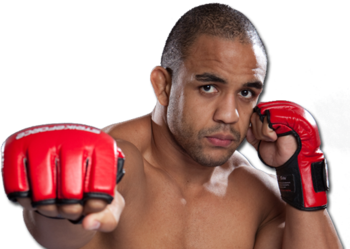 prommanow.com
The void left by Dan Henderson's departure back into the UFC was seemingly King Mo Lawal's opening back into the title picture.
Of course following his positive steroid test, it doesn't look like we will be seeing Lawal anytime soon.
That would mean former champion Rafael "Feijao" Cavalcante and DREAM champion, Gegard Mousasi would be the two most likely choices to battle for the belt.
"Feijao" hasn't fought since September while Mousasi showed an improvement in his wrestling game during his December bout.
Middleweight Division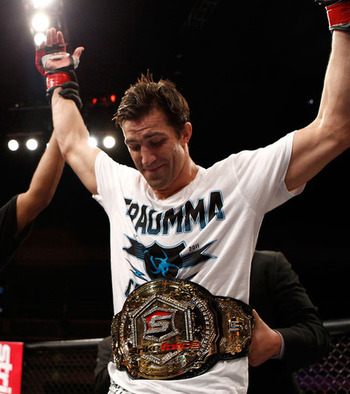 mmamania.com
With a successful title defense against Keith Jardine, Luke Rockhold stated he wanted to fight the best in his post-fight interview.
In case Rockhold isn't familiar with the Strikeforce middleweight roster, there's currently very few fighters that would be even remotely considered to be the "best" at anything.
That likely mean Rockhold will be on the move to the UFC which would leave another Strikeforce title ripe for the taking. Other than Rockhold leaving, a rematch with Ronaldo "Jacare" Souza seems to be the only logical fight to make for Strikeforce.
Without Rockhold as champion, Souza and Robbie Lawler are the only two names of note that should be challenging for a title.
Welterweight Division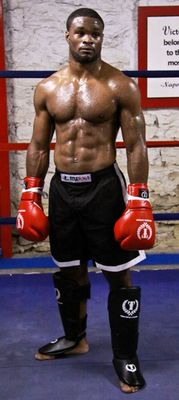 giantbomb.com
Although Nick Diaz left his Strikeforce title when he transferred over to the UFC, it was thought that this would be one of the easier voids to fill.
Strikeforce already had one challenger that was homegrown in Tyron Woodley. The problem is they need someone for him to face off against for the belt. Another issue of course is Woodley's fighting style isn't exactly the most fan-friendly.
As for possible opponents, both names that have been mentioned, Paul Daley and Tarec Saffiedine, have already fallen before Woodley.
If Strikeforce wanted to simply make the most noise/money, "Semtex" would make the most sense. He always has weight cutting issues but "Semtex" would have no problems selling people on a rematch.
Lightweight Division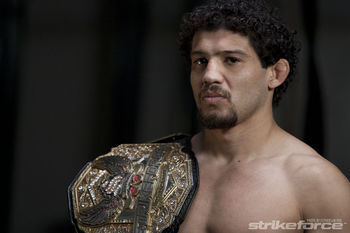 mmamania.com
Perhaps the most stable division in the Strikeforce, it's also without any notable challengers.
Gilbert Melendez has defended his Strikeforce title three times and it's clear that nobody in the promotion has anything to offer for him. Fans were up in arms over a "lackluster" performance in his last bout with Jorge Masvidal so perhaps a rematch could be in order?
To be honest I'm not sure why Melendez is still in Strikeforce. Maybe Scott Coker is begging Melendez to stay so there's at least some credible names left on their roster? That's the only logical reason I could see as to why "El Nino" is still under the Strikeforce banner.
Women's Bantamweight Division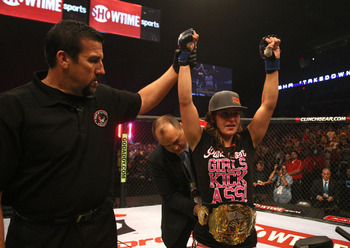 realwomenandmenmma.com
The focal point of Strikeforce's WMMA, the featherweight division will see its first "primetime matchup" with Miesha Tate vs. Ronda Rousey.
Rousey has made more headlines with her mouth than with her fighting career but when she has stepped inside the cage, she has broken about as many arms has she has wins.
Sarah Kaufman is upset and rightfully so. Kaufman should be next in line for a title fight depending how the Tate-Rousey bout plays out.
Women's Featherweight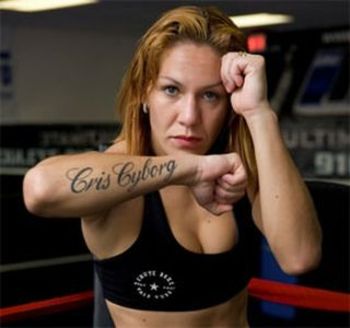 examiner.com
The women's featherweight division is a barren wasteland at the moment.
Cris "Cyborg" Santos not only beat all of her opponents, she mauled them in a way that shouldn't be legal.
"Cyborg" will be sitting on the sidelines for a while after testing positive for steroids following her fight in December. With Santos out, the division loses its only star and with so few fighters available under their current roster, the featherweight division could be inactive for quite some time.
Keep Reading