Who Will Be the Yankees' Fifth Starter?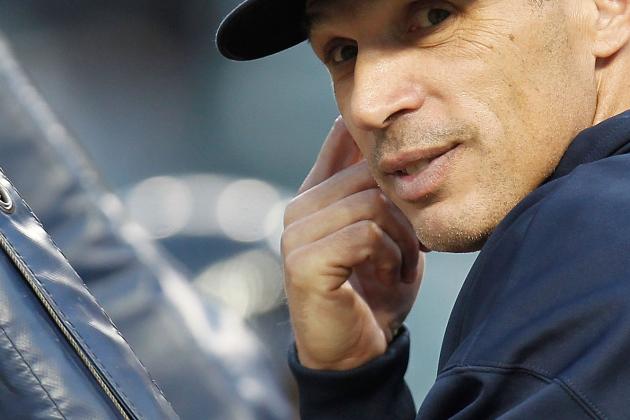 Gregory Shamus/Getty Images

With the acquisition of Michael Pineda via trade and Hiroki Kuroda via free agency, the Yankees' rotation has gotten quite an overhaul from last year.
Anchored by ace CC Sabathia, the rotation will definitely include some order of Kuroda, Ivan Nova and Pineda.
The part we don't know is, who will be the fifth starter?
Begin Slideshow

»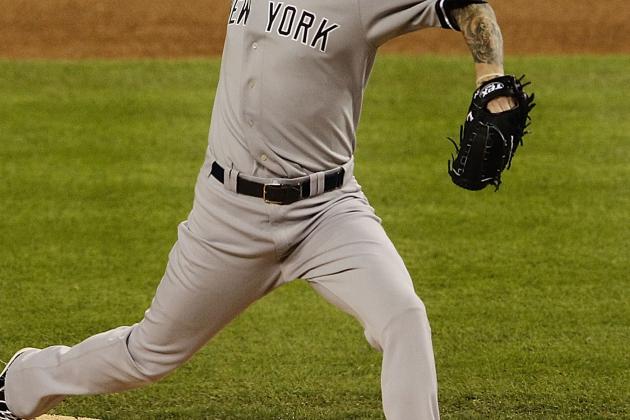 Leon Halip/Getty Images

Not so long ago, AJ Burnett was the No. 2 starter in the rotation that helped the team win a World Series. Since then, Burnett has been in a sort of limbo, providing mostly poor numbers with the occasional great start from time to time.
However, with two new pitchers coming aboard, both of whom are of better quality than Burnett has been of late, his rotation spot is in jeopardy.
After going 13-9 in 2009, Burnett's numbers have been pretty weak. He went 10-15 in 2010 and 11-11 in 2011.
All of this will likely be cast aside in spring training, and he will have to prove himself in the battle for the fifth spot.
I'm rooting for Burnett. I've always given him the benefit of the doubt, and I know he has the talent. But he has to prove he can do it.
Verdict
I really think Burnett will do what he needs to do to earn the spot, although that will probably just be the bare minimum. With his potential, his ability to eat up innings and his huge salary, he likely has a leg up on his competition for the fifth spot.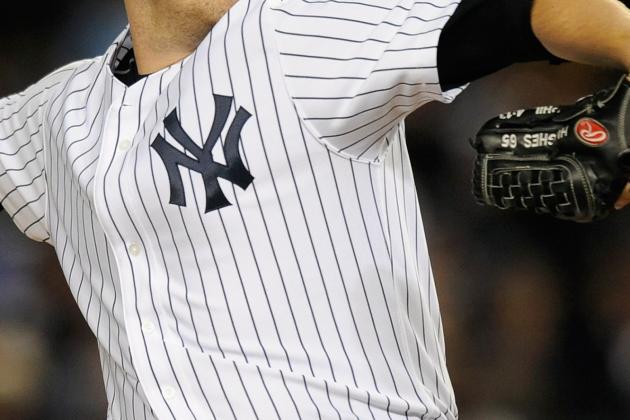 Patrick McDermott/Getty Images

Similar to Burnett, Phil Hughes has been a head-scratcher for Yankees fans. Hughes had an All-Star campaign in 2010, going 18-8, but since that All-Star Game, we haven't seen much.
He went through a dead-arm phase in 2011, only earning five wins with a 5-plus ERA.
Hughes was once the crown jewel of the Yankees franchise, but it seems like his time is running out. With young guns like Pineda and Nova already guaranteed a spot in the rotation, and with prospects like Dellin Betances and Manny Banuelos waiting in the wings, the window of opportunity is getting smaller for Hughes to be a starter.
Verdict
Hughes will get his shot at the fifth spot. However, Burnett will likely earn it, and Hughes will probably see himself in the bullpen again for at least this season. Depending what happens with Burnett in the future, Hughes may still get a shot at it again. After all, he was great in the 'pen in the team's World Series run in 2009.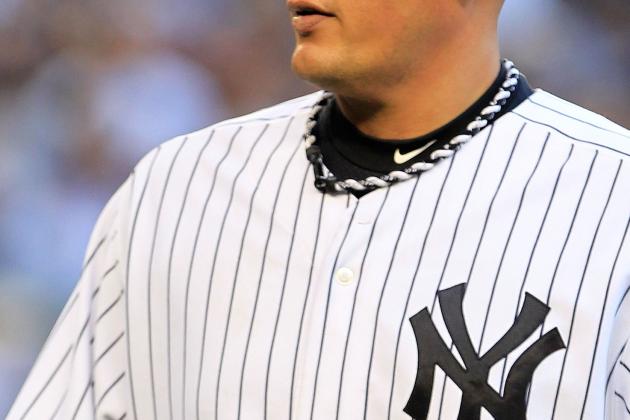 Chris Trotman/Getty Images

Freddy Garcia was a revelation for the Yankees in 2011. Going 12-8 with a sub-4 ERA, he really was a huge acquisition, and that's likely why he was brought back for another year.
However, I don't really know if Garcia has a spot on this starting rotation now. He'll get his fair shot, and it's very possible he will outperform Burnett, but spring training will tell.
Of the previous two I mentioned, I think the biggest battle will really be between Garcia and Burnett.
Verdict
Although Garcia will probably have a good enough spring training, I ultimately see him in the 'pen along with Hughes.
It's not that the Yankees won't trust him, I just think they will not want to give up on Burnett. We know Burnett is a little bit of a headcase, while Garcia can likely handle being in the pen. Burnett will be kept on a very short leash, and Garcia will likely be the "sixth starter."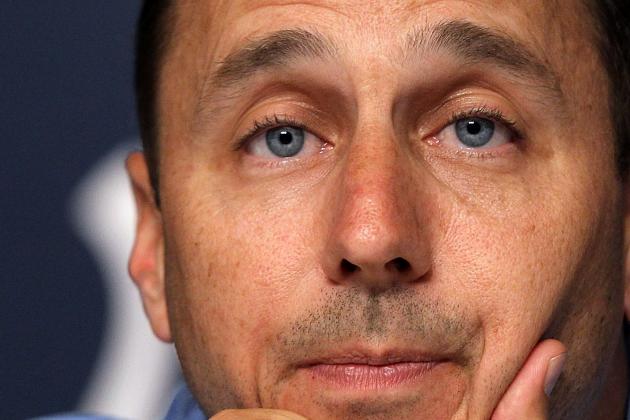 Jim McIsaac/Getty Images

Overnight, GM Brian Cashman's Yankees went from having a questionable rotation to having quite possibly one of the best in Major League Baseball. After adding a Rookie of the Year candidate who has his best years ahead of him and a veteran starter who is among the most consistent and reliable in the game, the Yankees have found themselves with a good problem, if you will.
Going into spring training, they will have seven starters, which is a luxury many teams would love to have. It should be exciting.