Georgia Football 2012 Transition: Replacing the Vacated TE and OL Position
January 18, 2012

To most, Georgia Bulldog fans should be up in arms over the loss of Orson Charles. The same Charles that was under-utilized his entire career.
Charles was the top high school tight end, and he was being hand-delivered to the Bulldogs by his high school quarterback. The closest references to Charles' at this stage in his career is that of Gronkowski, Graham, and Gates.  Anything less and you are just another dummy.
Brees was given excellent protection, but the screen seemed to be snuffed out every time, and he wasn't able to hit his dink and dunk route. This is attributed to the offensive line and the inability of Jimmy Graham to hold contain.  Brees offensive line gave him just enough time to dink and dunk his way to a NFC South division title.
Following the professional standard and skill set, Orson Charles will be a valuable draft pick.  That only leaves us with a couple of gaping holes that we have to address.
In order for Georgia to win, the tight end position will have to be committed to more plays within a series. Think Pope, Figgins and McMichael.
From Erk, to Jackie, to Hearst and Edwards, you know that they are cheering on that Bulldog Army.
Bulldog Nation has been a little spoiled over the past few years...this is two recruits who I feel (with growing pains) can easily be the most dominant in the nation.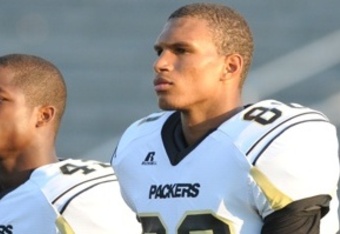 Todd Grantham has his players buying whatever he is selling. No matter how much Grantham preaches, there is no scale to measure Boykin's heart. For some reason, this will hopefully transfer to Crowell.  
Crowell - Marshall - Gurley - Malcombe/....Ouch
People will then ask Reggie Bush/Lendale White, who?
Offensive Tackle, Avery Young, Palm Beach Gardens, FL
Tight End, Ty Smith, Moultrie, GA
Those two names should resonate...UGA Football won't be the same again with them...UGA will be just fine without those players, but just think...........Fantasy.