2012 NFL Mock Draft: Who Should the Pittsburgh Steelers Select?
Jared Wickerham/Getty Images

Now that the Pittsburgh Steelers' loss to the Denver Broncos has finally sunken in, I have moved into draft mode.
Sure, I still can't believe Tim Tebow threw for over 300 yards with just 10 completions, but I'm over it. The Steelers had far too many players injured on both sides of the ball, and defensive coordinator Dick LeBeau outsmarted himself. He failed to adjust his game plan even though Ike Taylor was getting burned all night.
Maybe this horrible loss will allow the Steelers to draft a few key players they wouldn't have been able to had they won a few more games. There are plenty of needs for a team that is getting long in the tooth at a few key positions.
The offensive line has been in shambles for a couple of seasons, and the secondary isn't nearly as good as advertised. The defense could lose a few veterans too, with players like Casey Hampton, Aaron Smith and others getting beaten up and old in NFL years.
Troy Polamalu, James Harrison and LaMarr Woodley have all been banged up too; depth is needed going forward. Center Maurkice Pouncey cannot be counted on in big games, and he is the Steelers' best offensive lineman. He missed the Super Bowl last season and the playoff game this year.
As you can see, the Steelers need some youth at key positions. Here is my mock draft.
Begin Slideshow

»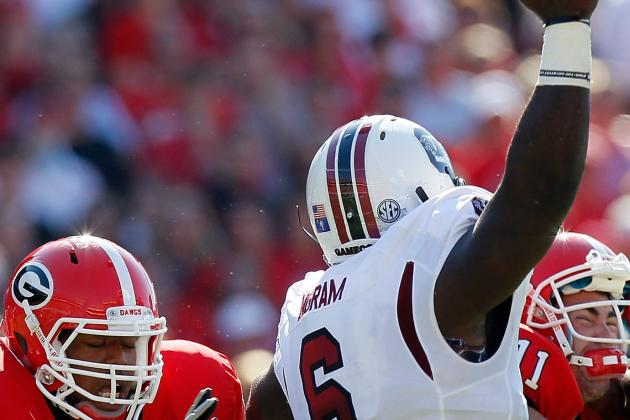 Kevin C. Cox/Getty Images

The Pittsburgh Steelers offensive line is a disgrace, and has been average at best for a few seasons now. Quarterback Ben Roethlisberger takes a beating every season and will be out of the league soon if the Steelers don't take care of the OL. It's a disgrace that they would allow the franchise QB to be beaten to a pulp.
While a few of the top offensive linemen will be gone before the Steelers pick at 24th (assuming they don't trade up), Cordy Glenn should be. He is too good of a prospect to pass up and would compete for a starting spot as early as next season. He has good size and uses it well, at 6'5", 348. He was very good playing for the Georgia Bulldogs and will be a good pro.
If he is gone I could see the Steelers drafting Dont'a Hightower, a talented inside linebacker out of Alabama, or Alfonzo Dennard, a defensive back who played for Nebraska. This pick is where the Steelers like to take the best player available regardless of position, but there will be plenty of players who fill a need this year.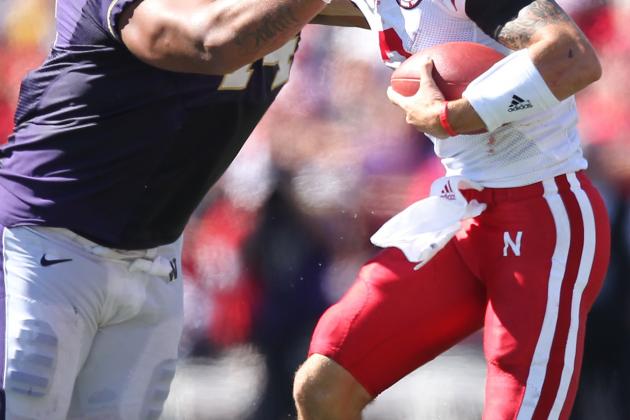 Otto Greule Jr/Getty Images

I have no idea if this guy will be available when the Steelers' pick rolls around in Round 2, but I hope so! I have seen mock drafts where he goes late in the first round, and others where he fell to Round 3. Either way, this would fill a need in a big way.
Casey Hampton is a 10-year vet who is still good, but not the dominant player he once was. He is also becoming injury-prone and suffered a torn ACL in the playoff game against the Denver Broncos. Even if Hampton comes back for another season or two, Alameda Ta'amu could play in spots and learn on the job.
Hampton doesn't play as often anymore anyway, and would be a lot more useful if he wasn't worn down late in the season. He may eat himself out of a spot this offseason anyway, depending on how motivated he is (or isn't) in 2012. This would be a great pick; I, for one, am rooting for it.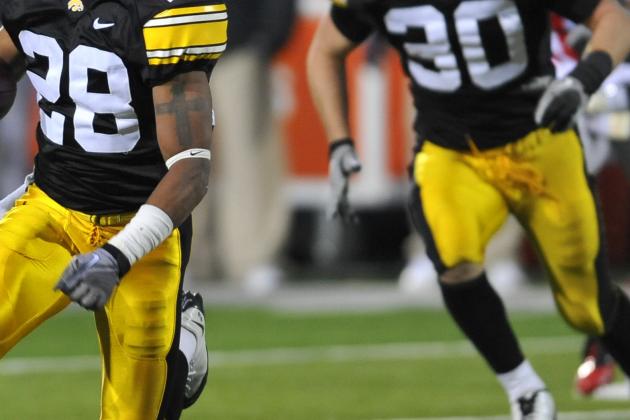 David Purdy/Getty Images

The Steelers secondary performed well statistically this season, until it was lit up by Tim Tebow in one of the most embarrassing playoff losses in Steelers history. I have never been sold on Ike Taylor and still believe he is a liability when covering speedy wide receivers.
Taylor does well when he is able to beat on WRs but fast physical guys have burned him more times than I can recall. A rookie isn't going to step in and take over, but quality depth is needed. Shaun Prater out of Iowa is a talented guy with decent speed who would be a great addition in Round 3.
If the Steelers don't draft Prater here, I hope they address the secondary at some point and I believe they will.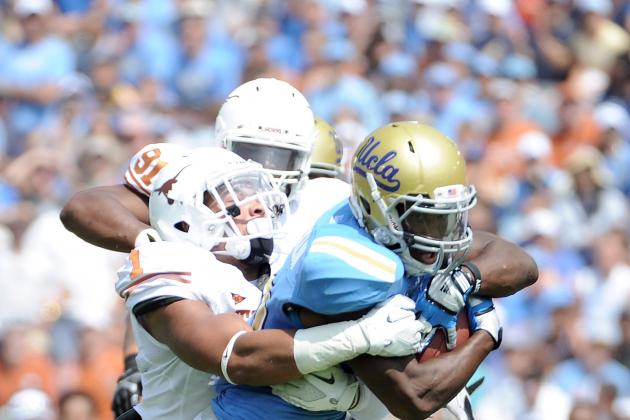 Harry How/Getty Images

Larry Foote and James Farrior have both been great Pittsburgh Steelers, but it's time to move forward and get younger. I like the fact that the Steelers retain a lot of their veterans but there comes a time when talent is more important than loyalty. (I'm talking to you, Hines Ward.)
Stevenson Sylvester has been decent and could very well be the future and Jason Worilds is a talented young player. Lawrence Timmons has the other side locked up, but who will step up after these veterans move on? Even if one or both return, they won't be able to play effectively for extended periods of time without a couple of breaks.
Keenan Robinson has the skill set and athleticism to be a perfect fit with the Pittsburgh Steelers. Getting late in the draft you never know which players will pan out, but this would be a solid pick here.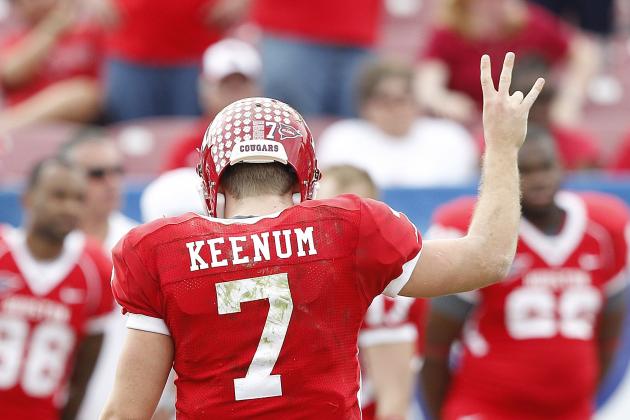 Bob Levey/Getty Images

That's right, Steeler fans—it's time to draft a legit backup for Ben Roethlisberger.
Houston quarterback Case Keenum not only wears No. 7, he is a gunslinger with a boatload of confidence like Big Ben. Keenum is experienced, playing five seasons due to an injury that kept him out of action for most of the 2010 season. He was still a part of the team and no doubt continued to learn from the coaching staff.
Keenum has a great arm and threw the ball a ton at Houston—2,229 times! He was efficient too, completing 65 to 71 percent of his passes over the course of his five-season career. He passed for nearly 20,000 yards and over 150 touchdowns! He also has good size and decent mobility.
I know he isn't playing against great defenses but he can flat-out throw a football. He would be worth a look in the fourth round, and an absolute steal in the fifth round. Charlie Batch is done, and Byron Leftwich is injury-prone and older too. The team apparently doesn't like Dennis Dixon or he would have been the backup over Charlie, plus he is a free agent.
The Steelers will draft a QB at some point in the 2012 NFL draft and Keenum would be a great pick.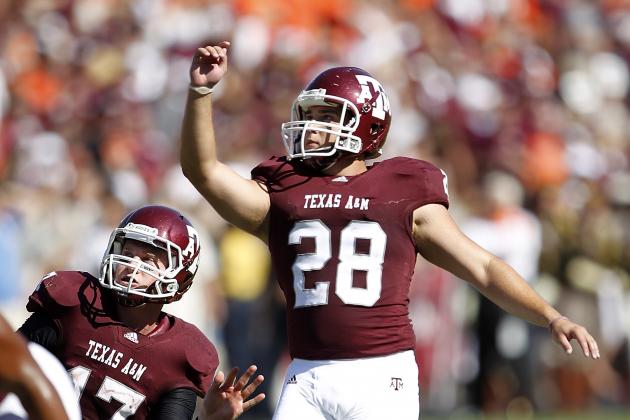 Bob Levey/Getty Images

Bullock was the AP's All-American First Team selection at kicker after being one of the most accurate kickers in college football in 2011. He made 29-of-33 field-goal attempts, and has the leg to hit from at least 52 yards, which is his career long.
Ideally the Steelers will grab a kicker in the sixth or seventh round, as current kicker Shaun Suisham is inconsistent even on his best days. His career long is also 52 so it's not like he has a monster leg that causes him to be streaky. He has simply been inaccurate and has made 79 percent of his kicks over the course of his career.
There is a reason he has bounced around the league; he has been adequate but not somebody you can count on with a game on the line.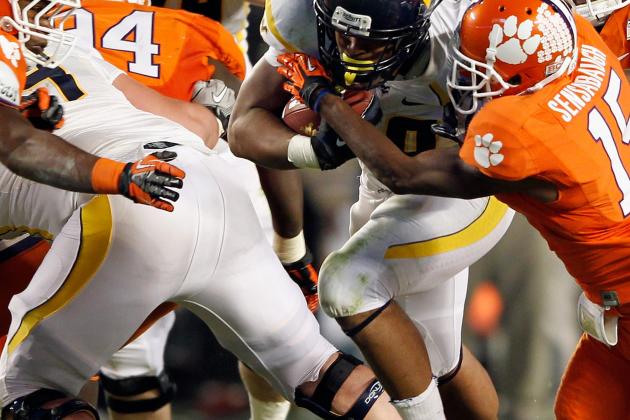 Mike Ehrmann/Getty Images

This could easily be a flyer pick on a stud athlete with unlimited potential, but I think the Steelers have enough of those guys. Baron Batch is a very athletic running back who tore his ACL in the preseason. He showed a lot of potential prior to the injury, and Isaac Redman proved to be a valuable player this season too.
Unless the Steelers are set on moving Mendenhall, I see no need to waste a draft pick on a running back. There are plenty of talented wide receivers on the roster too, and tight ends. This is why I think the Steelers would be better off grabbing another offensive lineman late.
David Smith doesn't have great athleticism or size, but he played very well at Clemson. He needs a lot of work but most seventh-round picks do. Given a couple of seasons to work on his game, he would be better than some of the players the Steelers have trotted out there!