UFC on FX: Betting Odds and Predictions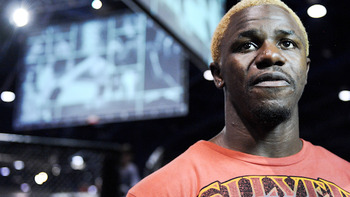 In just a few short hours, the Ultimate Fighting Championship will look to continue their recent success when they present fans and viewers with UFC on FX.
UFC on FX will take place at the jam-packed Bridgestone Arena in Nashville, Tennessee, beginning at 6:00 p.m. PT and 9:00 p.m. ET.
In the main event of the evening, heavy-hitting Melvin Guillard will look to bounce back from his previous defeat when he takes on rough-and-tough lightweight Jim Miller.
The main card consists of four action-packed fights that could help UFC on FX become a force on national television.
The following slides display betting odds and predictions for UFC on FX.
Pat Barry vs. Christian Morecraft
Pat Barry will enter the Octagon in the first of four main-card bouts at UFC on FX in Nashville, Tennessee.
When action begins, it's likely we'll see a more focused Barry than ever before, as he'll literally be fighting to keep his job.
However, his opponent, Christian Morecraft, has lost two of his last three bouts and is also in desperate need of a victory to keep his career afloat.
If Morecraft can take Barry to the ground and control the majority of the fight from there, he has a chance to out-condition the former kick boxer or submit his way to victory.
If he can't, he'll be forced to stand with Barry, who is a tremendous threat on his feet.
Prediction: Barry by R2 TKO
Mike Easton vs. Jared Papazian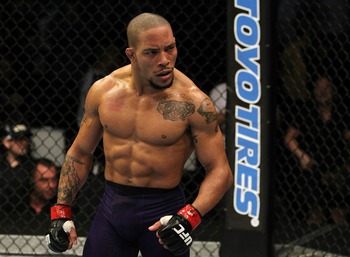 Mike Easton is coming off the biggest win of his MMA career in a win over Byron Bloodworth.
But Easton will need to keep his recent success alive if he wants any shot at becoming a legitimate contender in his weight division.
He'll be meeting Jared Papazian, who's never fought inside the Octagon before.
Fans in attendance can expect to see a fairly timid Papazian at first, but it's likely he'll open up as action progresses.
In one of the most unpredictable bouts of the evening, the outcome will be up in the air, but the Nashville crowd can expect a thriller.
Prediction: Easton by unanimous decision
Duane Ludwig vs. Josh Neer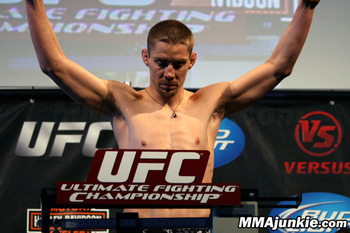 While Duane Ludwig more than likely won't be breaking his fastest knockout record anytime soon, he'll take a victory over Josh Neer instead.
If Ludwig can avoid being taken to the ground, the momentum will shift significantly, as he's the clear-cut front-runner in the stand-up.
However, Ludwig could find himself in some trouble if he can't prevent from being taken down, as Neer is an exceptional submission artist.
It's that simple—if Ludwig remains on his feet, he wins.
If Neer can put Ludwig on his back and stick to his game plan, things could end quickly.
Get ready for an exciting one.
Prediction: Ludwig by R2 TKO
Melvin Guillard vs. Jim Miller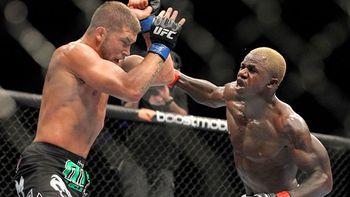 Betting Odds: Melvin Guillard +155; Jim Miller -185
It's quite possible Melvin Guillard will be facing the toughest opponent of his career when he meets Jim Miller at UFC on FX's main event of the evening.
Guillard has often struggled in the past to defend against the submission but has grown significantly in his defense since he first entered the sport years ago.
To Guillard's advantage, he can end Miller's night with just one swing, allowing him to become an even bigger threat.
Miller will attempt to play hardball by changing his attack, wrestling and using a variety of takedowns.
In order to do so, he'll have to enter in on Guillard and avoid his powerful punches.
If Miller can do this, he'll stand a great chance.
But that's a big if.
Prediction: Guillard by R3 TKO
Keep Reading