2012 NFL Draft: Why Andrew Luck Is Smart to Use Uncle as Agent
January 17, 2012

Christian Petersen/Getty Images
Andrew Luck has decided which agency will reap the benefits of him being selected at No. 1 overall, and the agency includes his own family.
Wasserman Media Group (WMG) has officially announced (via CSNBayArea.com) that Luck will join the agency as their first and only NFL player and he will be repped by his uncle Will Wilson:
"Wasserman Media Group today announced that nationally lauded Stanford University quarterback Andrew Luck has signed with the agency for comprehensive representation. NFLPA-certified advisor Will Wilson joins Wasserman as the company's Executive Vice President of Football and will serve as Luck's agent."
WMG welcomes Luck as their first NFL player to their agency of 1,200 global clients.
The reaction to Luck's decision is varied, but CNBC sports business analyst Darren Rovell made some sense of it.
For starters, Rovell offered some positive reinforcement for Luck's decision to go with his uncle: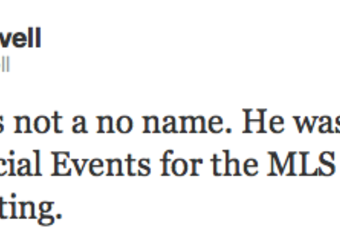 He also shed some light on WMG saying, "Wasserman Media Group says it has negotiated player contracts & endorsements totalling $3.5B for US clients in the last 5 years."
Rovell then expanded on what the financial figures will look like from their newest client: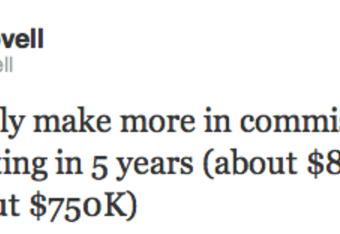 With the new rookie wage scale in the NFL, first overall picks don't make the type of money that Sam Bradford made two years ago.
All that said, what Luck doesn't need his new agency to do is sell him as the best player in this draft.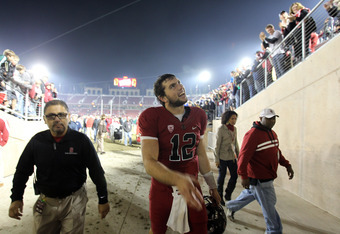 Ezra Shaw/Getty Images
He doesn't need someone like notorious shark Drew Rosenhaus to boost his stock. He doesn't need the likes of Tom Condon to squeeze more money out a deal. His new agency is going to be dealing with a new general manager in Ryan Grigson, a new head coach and a completely deflated organization looking for a boost—assuming the Colts take Luck like expected.
Luck has already sold himself well enough for the past two years. There hasn't been such a consensus No. 1 pick in quite some time and the only the way the Colts don't draft him is if they decide to trade the pick.
The decision to go with WMG and his uncle is a smart move for the soon-to-be rookie. He knows the agency will only be tending to him for the time being and he'll receive every minute of their attention.
If Andrew Luck continues to play football the way he has throughout his collegiate career none of this really matters. If he lives up to the hype he'll have the best of everything anyway.