Tennessee Football Recruiting: 5 Things Missing from the Vols' 2012 Class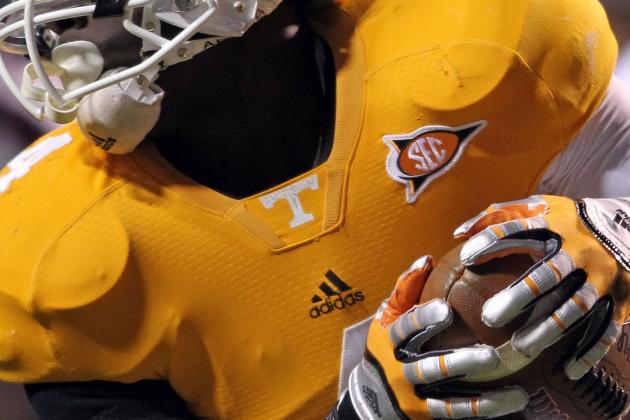 Andy Lyons/Getty Images

The 2012 recruiting class for the Tennessee Volunteers has taken fans on a roller coast ride, just like the football program itself. As National Signing Day approaches, the Vols are shaping up nicely, but there are still a few areas they can improve on.
Derek Dooley has had to fight rumors of players' suspensions, replace numerous position coaches and convince high schoolers that the Big Orange is still the best place for them, all while trying to keep himself off the hot seat.
While it's always great to be a Tennessee Vol, it's certainly tough right now. Here are five recruiting moves that could make it a little easier...
Begin Slideshow

»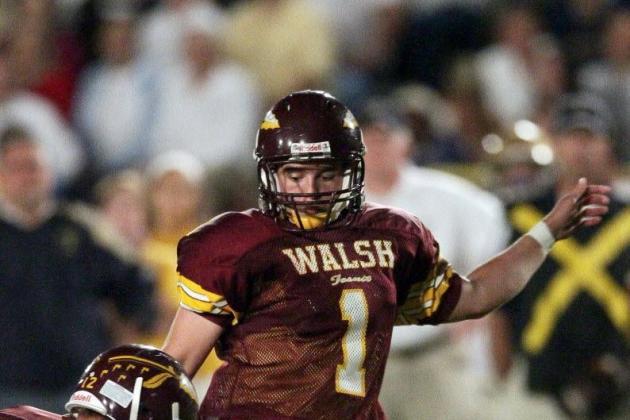 Matt Darr was a highly-touted punter when Lane Kiffin recruited him to Tennessee in 2010.
It's time to write him off as yet another failed Kiffin experiment.
Darr ranked as the worst punter in the SEC in terms of yards per punt and for good reason. His 38.1 yards per punt average might encourage Derek Dooley to let Tyler Bray bomb it on fourth down in hopes of getting an interception that goes farther than the punt.
It's funny that we put special teams on a pedestal when actually playing the game but overlook them when it comes to recruiting. Dooley has already secured a kicker to potentially replace Michael Palardy.
Why not get a fresh start with a punter, too?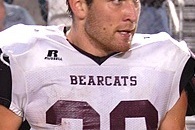 When Derek Dooley cut 4-star linebacker Khalid Henderson loose a couple weeks ago, I went nuts.
Since then, he has been able to find a great recruiter in Sal Sunseri and secure solid recruits over the past couple weeks.
What still lacks, though, is a linebacker to replace Henderson. It'd be a major disappointment to willingly let a quality player walk and get no one to take his place.
The best bet is probably Richie Brown from Mississippi, and he's shaky at best. I'm counting on Dooley to find a guy soon after a strong week of recruiting and hiring.
After Michigan native Danny O'Brien committed to Tennessee in October, Volunteer fans breathed a collective sigh of relief. Finally...an interior lineman!
He was, though, the only defensive tackle commitment at the time.
On the heels of Sal Sunseri taking over as defensive coordinator for the Vols, JUCO 4-star tackle Daniel McCullers committed, bringing the grand total to two 4-star defensive tackles for the 2012 class.
If Sunseri and Derek Dooley can secure one more 3- or 4-star interior defensive lineman, it'll make the defensive recruiting efforts an undeniable success.
First things first: Hire a defensive line coach to replace Lance Thompson who bolted back to Alabama. It never ends, does it?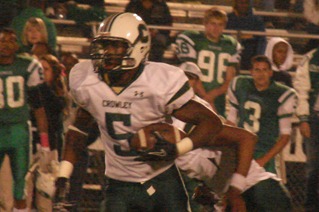 It has been a challenge to get a top-flight running back to come to Tennessee in the past few years.
Marlin Lane, a former 4-star recruit, showed flashes of what he can do as a Volunteer in 2011, but he remained dinged up for most of the year.
In today's college game, it's important to have numerous running backs capable of carrying the load.
Davante Bourque, 4-star athlete, committed to Tennessee this past weekend. At 6'3" and 200 pounds, he's expected to play running back, which makes his recruitment a major coup for Derek Dooley.
But you just can't have enough. Let's get another high-quality running back.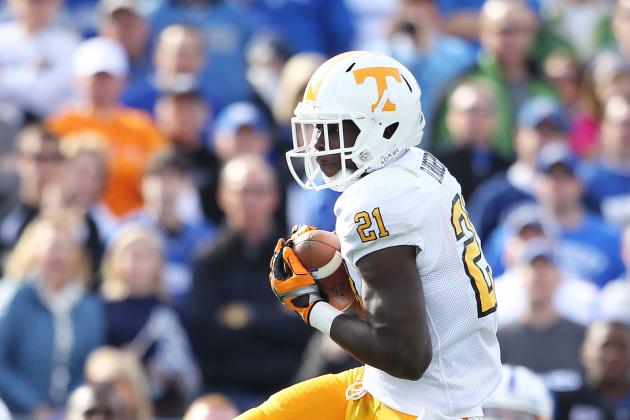 Andy Lyons/Getty Images

Call me an idealist, but there's nothing that caps off a successful recruiting class like a 5-star player.
Three of Tennessee's last four 5-star recruits have been or still are major contributors: Eric Berry, Janzen Jackson and Da'Rick Rogers.
Simply said, they're better gambles than any other high school recruit. Furthermore, bringing in an elite player would help legitimize Derek Dooley's continued recruiting prowess, which has been quite good, whether you like him or not.
Similar to Jarnell Stokes' commitment to Tennessee basketball, top-of-the-line players inject excitement and energy into a program that goes far beyond the field.
Make it happen, Dooley.