Fantasy Baseball 2012: Ranking the Drafting Positions by Level of Importance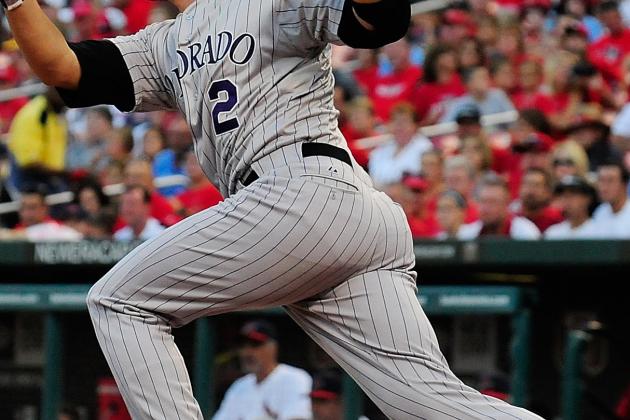 Jeff Curry/Getty Images

With spring training just five weeks away, the time to start checking preliminary ranking lists and developing your 2012 fantasy baseball strategy is now.
While many seasoned owners simply head into the draft season with a list of the top 200 players and a highlighter for marking targets, creating the perfect recipe for success goes well beyond such a simple task.
One of the most important things that you should take into consideration heading into your draft is positional scarcity and positional value.
What categories are you hoping to fill with your first baseman? How many shortstops are there that you'd be willing to have on your team? When does drafting a second basemen pretty much become a coin flip?
The following slideshow answers these questions, ranks the positions and even gives you a few players to target.
We will assume a 5x5 10-team standard league (i.e. R, HR, RBI, SB, AVG & W, K, SV, ERA, WHIP)
Begin Slideshow

»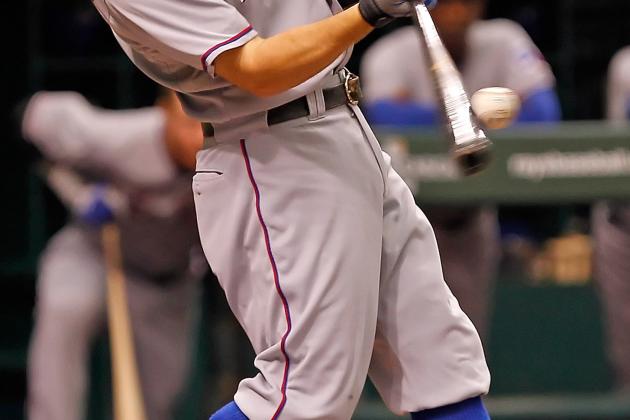 J. Meric/Getty Images

Contributes in AVG, R, RBI
In 2011, second base was the most consistent and predictable position in fantasy baseball.
Eight of the first ten second basemen selected finished top ten at the position, and for the most part, pretty much all of them posted similar numbers on the season.
Heading into 2012, it's looking like much of the same.
Topping the list is a pair of fantasy studs in New York Yankees' Robinson Cano and Dustin Pedroia of the Boston Red Sox.
While they will certainly give you an advantage at the position, both warrant top 25 selections, causing you to miss out elsewhere. My advice is to avoid them.
Instead, go with one of the next seven or eight players, all of which are worthy starters at one of fantasy baseball's shallower positions.
This group includes: Ian Kinsler, Brandon Phillips, Ben Zobrist, Rickie Weeks, Chase Utley, Dan Uggla and Howie Kendrick.
For the most part, these guys are interchangeable and should be drafted according to the makeup of your team.
For example, if you need some help in power categories go for Uggla, or if you need someone to help out in runs/average, think Phillips or Kendrick.
Mid-round Sleeper: Kelly Johnson, TOR
Late-round Sleeper: Daniel Murphy, NYM
Top 10 Player to Avoid: Dan Uggla, ATL
Top 15 Player to Reach On: Ian Kinsler, TEX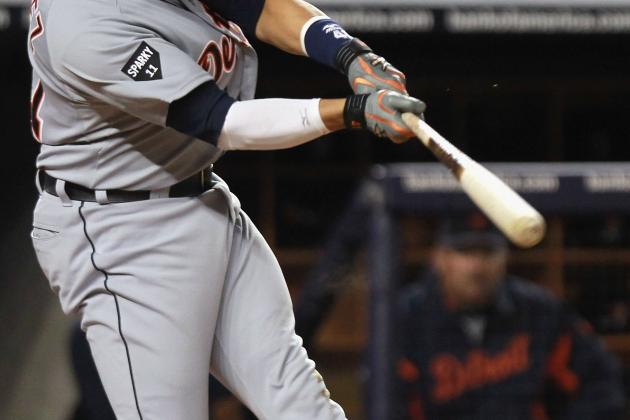 Nick Laham/Getty Images

Contributes in AVG, HR, RBI
Just behind second basemen in terms of positional predictability are catchers. Of the first 11 selections in 2011, eight of them posted top 11 finishes.
Buster Posey and Joe Mauer were two of the three who missed after sitting out substantial parts of the season with injury.
Unlike other positions, there is really no standout elite class when it comes to catcher.
For me, Mike Napoli, Carlos Santana, Brian McCann and Victor Martinez make up the top tier as fantasy contributors who you can definitely count on for production.
While the position used to be shallow, the next four of Mauer, Posey, Matt Wieters and Miguel Montero could all feasibly join the top group in 2012.
While I personally recommend ending up with one of the top eight options, the position doesn't completely bottom out after that.
However, if you do miss out, I'd definitely recommend snagging two catchers or keeping an eye on the waiver wire to pick up the hot bat.
Mid-round Sleeper: Wilson Ramos, WAS
Late-round Sleeper: Jon Lucroy, MIL
Top 10 Player to Avoid: Miguel Montero, ARI
Top 15 Player to Reach On: Victor Martinez, DET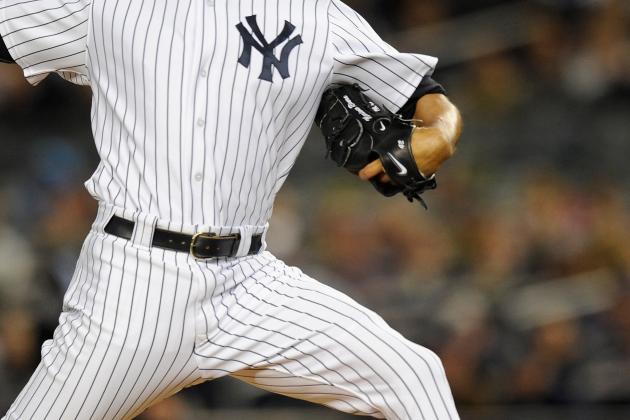 Patrick McDermott/Getty Images

Contributes in SVs, WHIP, ERA
While most fantasy baseball columnists preach not to spend on saves and to wait on drafting relief pitchers until the final rounds, I've always been of a slightly different mindset.
While I definitely agree that you should never reach for saves, drafting consistent closers can be a really smart strategy, especially for leagues with weekly innings limits.
Whereas starting pitchers will get you wins, strikeouts and the bulk of ERA and WHIP, relief pitchers can surprisingly do a lot to help with rates.
Every so often, one of your starters will get knocked around, spiking your ERA. Having three quality relief pitchers who throw a handful of shutout innings essentially erases that bad start.
Likewise, if you play in leagues with innings limits, having relief pitchers gives you the opportunity to tinker with your lineup even more to maximize the innings count.
Topping the position this year are a pair of youngsters, Craig Kimbrel and Drew Storen, and the immortal Mariano Rivera.
Behind them is a six to eight man group filled with pitchers who could all lead the league in saves, including Heath Bell, Brian Wilson, Jonathan Papelbon and Ryan Madson.
With my strategy, I'm looking to end up with two of the top 10 relief pitchers, and at least one more with a starting job on a contending team.
Mid-round Sleeper: Andrew Bailey, BOS
Late-round Sleeper: Huston Street, SD
Top 10 Player to Avoid: Jose Valverde, DET
Top 15 Player to Reach On: Jonathan Papelbon, PHI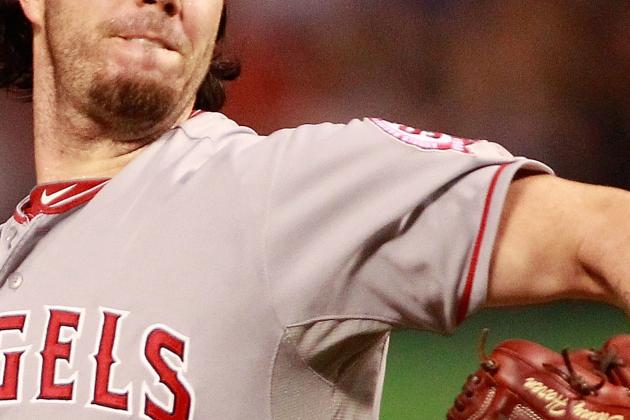 Rick Yeatts/Getty Images

Contributes in Ws, Ks, ERA, WHIP
Due to the fact that their performance determines outcomes of four categories every week, it may surprise you to see starting pitchers wind up fifth on this list.
While there is no denying their overall importance in fantasy baseball, when it comes to drafting starting pitchers, you should definitely employ some caution.
Just last season, only half of the first 25 starters selected actually ended up finishing there, with most of the remaining 12 coming from the mid to late rounds.
For the upcoming season, there are 11 pitchers who make up the elite class: Roy Halladay, Justin Verlander, Cliff Lee, Clayton Kershaw, Jered Weaver, Felix Hernandez, Tim Lincecum, Cole Hamels, CC Sabathia, David Price and Dan Haren.
These are the safest of picks you can make at the position, and you want to walk away from the draft with at least one, possibly even two.
Just behind them are six more starters who could certainly make the jump this season: Jon Lester, Matt Cain, James Shields, Yovani Gallardo, Zack Greinke and Ian Kennedy.
For me, I ideally want two to three total from the 18 combined.
From there, it's a crapshoot. At least a dozen pitchers from that group will have career seasons, and that is where you win your league.
There are so many options to choose from, and if you hit on the right ones, it's huge. Some who emerged from the group last season: Kennedy, Shields, CJ Wilson and Ricky Romero.
Mid-round Sleepers: Brandon Beachy, ATL & John Danks, CWS
Late-round Sleepers: Derek Holland, TEX & Gavin Floyd, CWS
Top 10 Player to Avoid: David Price, TB
Top 15 Player to Reach On: Dan Haren, LAA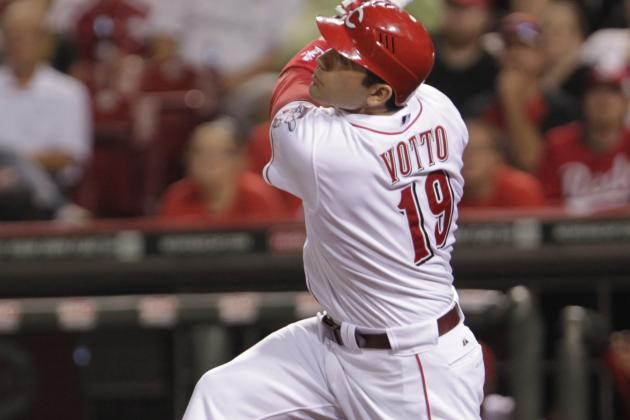 John Sommers II/Getty Images

Contributes in HR, RBI, R, AVG
From a personnel standpoint, I always strive for my first baseman to be one of the top two players on my team.
It's a position that in some weeks will carry your team to victory, or at the very least, give your team a solid foundation to compete with.
In my opinion, there are five guys you should want on your team: Albert Pujols, Miguel Cabrera, Joey Votto, Adrian Gonzalez and Prince Fielder.
They provide elite production in four categories, and every season, my goal is to end up with one of them.
Beyond the top five, there are certainly quality consolation prizes, but each leaves you at a disadvantage to the top guys in at least one category.
This group includes Mark Teixeira (bad AVG), Ryan Howard (bad AVG), Paul Konerko (low R total) and Eric Hosmer (good, just not great).
For me, the gap between the elite guys and second group is just too much.
Mid-round Sleeper: Gaby Sanchez, MIA
Late-round Sleeper: Mark Trumbo, LAA
Top 10 Player to Avoid: Mark Teixeira, NYY
Top 15 Player to Reach On: Joey Votto, CIN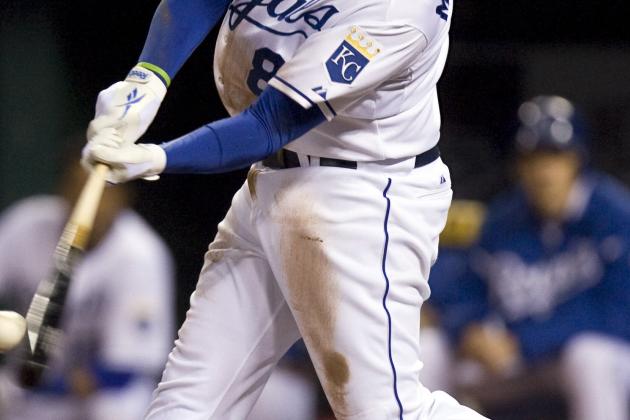 Ed Zurga/Getty Images

Contributes in R, RBI, HR, AVG
Similar to second base, third base consists of a pair of elite fantasy superstars (Evan Longoria and Jose Bautista) and another half a dozen interchangeable bats that are either marked down due to age, durability or inconsistency.
However, the difference between second base and third base is that the latter is loaded with boom or bust talent.
While Longoria and Bautista stand out in a tier of their own heading into the 2012 season, seven players closely trail them with the chance to make the jump if all the cards fall right.
For guys like Alex Rodriguez and Michael Young—36 and 35 years old, respectively—it's their age and signs of decline that give concern.
Adrian Beltre, Ryan Zimmerman and Kevin Youkilis are all great, but keep seeming to find their way back to the trainer's room.
Lastly, when it comes to David Wright and Aramis Ramirez, I just don't know which version is the real one—2010 or 2011?
Honestly, I just might take a backseat and gamble on Pablo Sandoval and Brett Lawrie.
There's really no way to battle the inconsistency at third base except by drafting smartly.
It's not the third most important position simply due to scarcity or need for a top option, but more so because it's the one position where drafting a backup is a smart move.
Last season, four of the first five third basemen selected finished outside of the top 10. If you drafted Wright, Rodriguez or Zimmerman, it was not a fun season.
Don't set yourself up for a letdown in 2012.
Mid-round Sleeper: Mike Moustakas, KC
Late-round Sleeper: Edwin Encarnacion, TOR
Top 10 Player to Avoid: Alex Rodriguez, NYY
Top 15 Player to Reach On: Pablo Sandoval, SF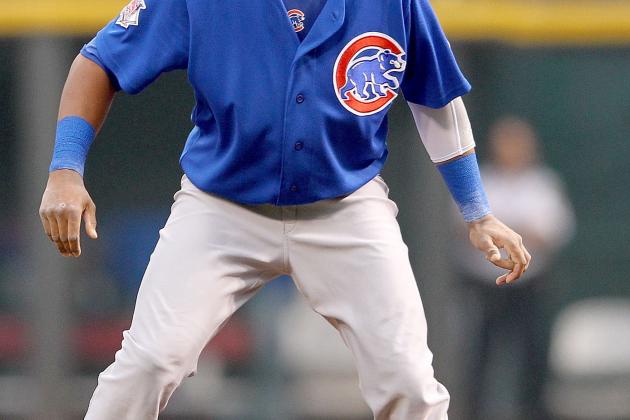 Andy Lyons/Getty Images

Contributes in R, AVG, SB
Of all the positions in fantasy baseball, shortstop is by far the shallowest; if you don't end up with an elite option, don't expect much from the mediocre roster fillers.
Just last season, only four of the first ten shortstops drafted actually finished in the top 10 at their position.
Topping the list is Colorado Rockies' Troy Tulowitzki and a pair of Miami Marlins infielders, Jose Reyes and Hanley Ramirez; the latter will likely lose his shortstop eligibility this season.
Whereas with most shortstops you're mainly looking for someone who doesn't hurt your team, these three give you substantial advantages, providing elite production in at least three categories.
Just behind them are 23-year-old Elvis Andrus and 22-year-old Starlin Castro, who have shown similar potential and could join the elite as soon as 2012.
Beyond that, it's bleak. Very few players standout with Jimmy Rollins, Asdrubal Cabrera, Alexei Ramirez and Derek Jeter filling out the next tier.
The good news is that only five teams will have substantial advantages over you at shortstop. Then again, I'd like to be the one with that advantage.
Mid-round Sleeper: Yunel Escobar, TOR
Late-round Sleeper: Marco Scutaro, BOS
Top 10 Player to Avoid: Asdrubal Cabrera, CLE
Top 15 Player to Reach On: Erick Aybar, LAA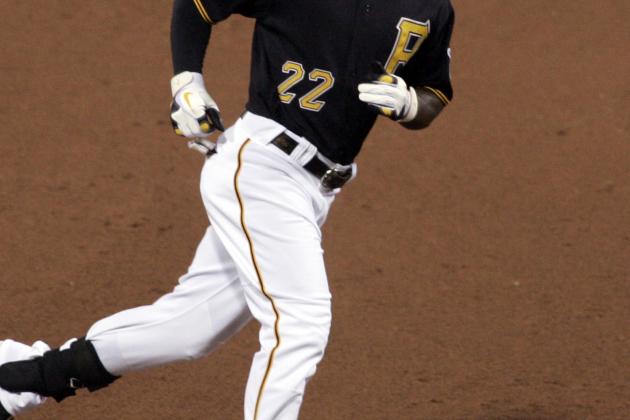 Justin K. Aller/Getty Images

Contributes in R, AVG, HR, RBI, SB
Some leagues play with five starters and others with three. Regardless, outfield is the most important position in fantasy baseball.
While other positions are where you attempt to keep with the pack, outfield is where you win the league.
The top of the position is loaded with five-category contributing talent, headed by Matt Kemp, Carlos Gonzalez, Jacoby Ellsbury and Justin Upton.
All four players post elite numbers across the board and should garner first round selections in all formats.
Overall, the top of the outfield class is relatively consistent with 20-25 quality fantasy talents and an additional 10-15 who I'd consider rosterable in most formats.
That doesn't mean you should wait around though.
You should always attempt to be loaded at outfield because of its overall depth and ability to help you recover in every category.
While other positions specialize in output (see the Contributes in mark), outfield has options to help you in every category.
Speedsters like Peter Bourjos and Coco Crisp can be targeted in middle rounds, while power bats like Josh Willingham and Andre Ethier can be tagged even later. All four provide worthwhile contributions.
Mid-round Sleeper: Logan Morrison, MIA
Late-round Sleepers: Brandon Belt, SF & Denard Span, MIN
Top 10 Player to Avoid: Mike Stanton, MIA
Top 15 Player to Reach On: Andrew McCutchen, PIT