The 25 Most Disappointing Fighters in MMA History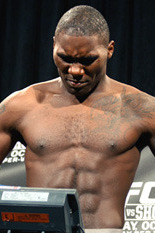 mmajunkie.com
At UFC 142, Anthony Johnson was given the biggest opportunity of his career.
After exciting battles in the welterweight class, Johnson was afforded the opportunity to jump up to 185 pounds, a division believed to benefit the 6'2" wrestling powerhouse who regularly weighs upwards of 200-plus pounds.
Last Saturday, Johnson stepped inside the Octagon opposite former champion Vitor Belfort. However, "Rumble" tipped the scales at 197-pounds, well over the middleweight limit. For the third time in his career, Johnson was fined a percentage of his purse for missing weight and was subsequently submitted by Belfort, which signaled his release from the promotion shortly thereafter.
A man with an unbridled amount of potential, Johnson has disappointed his loyal fan following, much like these next fighters who have, for one reason or another, not lived up to their potential.
Begin Slideshow

»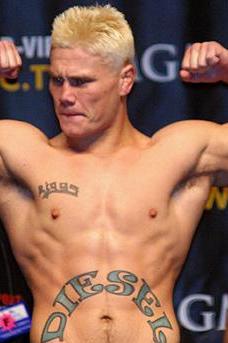 sherdog.com
Beginning his career as a heavyweight in 2001, Riggs carried his obvious punching power all the way down to the welterweight class, where he was afforded the opportunity to challenge then UFC champion Matt Hughes at UFC 56.
However, Riggs failed to make weight and the bout was then changed to a non-title fight. Hughes submitted Riggs inside of the first round.
Since then, his career has been up and down, going 6-5 in his next 11 bouts under the Zuffa banner.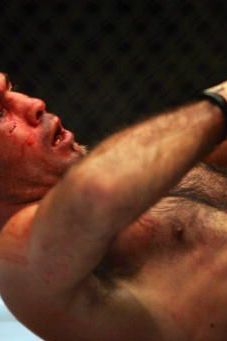 "The King of Rock and Rumble" has been apart of mixed martial arts since its infantile stages back in 1997, where the Australian eventually made his way into the UFC in 2001.
In an upset, Sinosic submitted grappling ace Jeremy Horn, which prompted a title shot against then-champion Tito Ortiz. "The Huntington Beach Bad Boy" dominated Sinosic with an array of punches and elbows, prompting the first-round TKO victory.
Since then, Sinosic has competed for the UFC five more times, yet has failed to earn a victory since his Jeremy Horn submission win some years ago.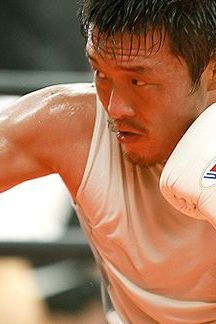 Though his style is often exciting and memorable, Yoshihiro Akiyama went from a top-tier middleweight fighter to someone who is on the brink of receiving his UFC pink slips.
The former K-1 Hero's champion entered the UFC just once-beaten, however the Japanese Judoka has since suffered three consecutive losses to Chris Leben, Michael Bisping and Vitor Belfort. The latter knocked out the wily fighter inside of the first round last August.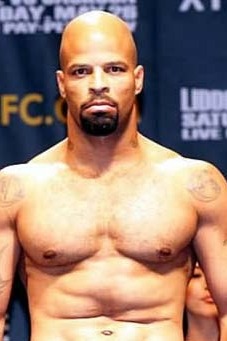 When Houston Alexander first entered the UFC, he was a relative unknown, though he quickly entered contention when he blitzed through notable opposition.
In his Octagon debut at UFC 71, Alexander took on Keith Jardine, who was coming off of a first-round knockout victory over future champion Forrest Griffin. After being rocked and dropped early, Alexander muscled Jardine against the fence, where he battered the Greg Jackson fighter en route to a 48-second KO.
Next, Alexander took on touted kickboxer Alessio Sakara, savagely stopping the American Top Team star with a ground-and-pound assault which lasted just 61 seconds.
However, Alexander would go winless in his next three outings when he was stopped by Thiago Silva, James Irvin and Eric Schafer, consecutively.
Alexander has gone 5-3-1 since then and was recently arrested for child abuse charges for boxing his 16-year-old son as punishment for some Facebook folly.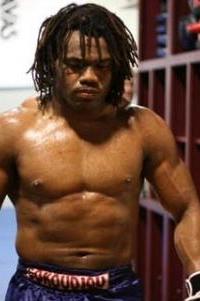 After opening up his career with a 2-1 record, Sokoudjou eventually found himself under the Pride banner, where he was pitted against the top-ranked Antonio Rogerio Nogueira.
In an upset, the Team Quest product knocked out the light heavyweight great with a counter left hook, stopping the Brazilian in just 23 seconds.
In his next outing, Sokoudjou took on former Grand Prix finalist Ricardo Arona, a submission whiz who went undefeated in ADCC Submission Wrestling World Championships.
Arona also fell victim to the heavy hands of Sokoudjou, who stopped the juggernaut grappler in less than two minutes.
After the collapse of Pride, "The African Assassin" was brought over to the UFC, where he turned in lackluster performances against Lyoto Machida and Luiz Cane, which eventually prompted his release.
He now holds a pedestrian 12-10 record overall.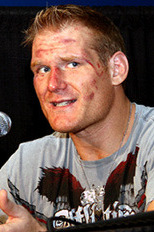 mmajunkie.com
A perennial fixture of the heavyweight division, Josh Barnett first came to prominence in 2002 when he took on then-champion Randy Couture in the UFC.
Barnett dominated the Olympian, finishing him off in the second round from a ground-and-pound assault. The victory clinched him the coveted title, though it didn't last long. Barnett shortly thereafter tested positive for steroids, which saw the organization immediately strip him of his title.
After an extensive career overseas both under the Pancrase and Pride banner, Barnett eventually returned to the states where he went 2-0 under the Affliction banner, earning him a shot against then-heavyweight kingpin Fedor Emelianenko.
The fight never took place, however, as pre-fight drug screenings confirmed that Barnett again tested positive for performance-enhancing drugs, which eventually yielded the demise of the organization after millions of dollars were spent promoting a fight that would never come to fruition.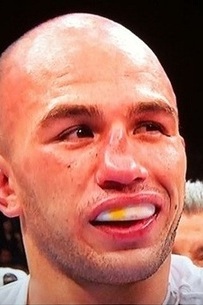 Brandon Vera took the mixed martial arts world by storm when the dynamic fighter made quick work of formidable opposition.
Vera initially became a prominent heavyweight stud after a 4-0 run in the UFC saw the Lloyd Irvin brown belt stop the likes of Fabiano Scherner, Justin Eilers, Assuerio Silva and former champion Frank Mir.
However, after disputes with his management team kept him sidelined for the better part of a year, Vera never really seemed the same since. The top contender returned in October of 2007, taking on former champion Tim Sylvia, who cruised through a decision win over the Filipino.
Since then, Vera has gone 4-4-1 in his last nine outings, a far cry from the brash and talented fighter from some years ago.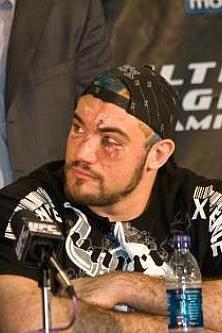 Heath Herring, if anything, is a fighter.
He may not be the most diverse or well-rounded of the bunch, but the heavy hitter has always taken on some of the best fighters that the heavyweight division has had to offer.
However, the former Pride stalwart has yet to cinch a truly significant victory throughout his career, save for victories over an undersized Evan Tanner and a decision win over Cheick Kongo.
His UFC record stands at 2-3 overall.
sherdog.com
Ricco Rodriguez first earned acclaim in the MMA community when the touted submission ace stopped Randy Couture in the fifth round, rallying back in dramatic fashion.
The victory earned Rodriguez the UFC heavyweight title, though "Suave" didn't hold onto it for long as up-and-comer Tim Sylvia knocked out Rodriguez inside of the first round.
Rodriguez was eventually ousted from the promotion after suffering a three-fight skid.
After going 23-7, during which Rodriguez endured huge fluctuations in weight whilst battling his addiction to drugs, the UFC vet eventually made his way to the limelight again when he was signed to Bellator.
In his lone outing with the promotion, Rodriguez was knocked out by The Ultimate Fighter veteran Seth Petruzelli. Rodriguez has since gone 1-3 in subsequent bouts.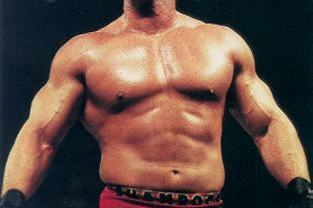 A UFC Hall of Famer and former Superfight champion, Ken Shamrock has lived a long and illustrious career, though the enigmatic figure has continued to deteriorate everything that he has helped built.
After an initial knockout victory over Kimo Leopoldo at UFC 48, Shamrock went winless in his next five outings, losing to Rich Franklin, Tito Ortiz (twice), Kazushi Sakuraba and Robert Berry in successive bouts.
Many were calling for Shamrock's retirement, though the stubborn fighter continued to trudge forward and eventually secured a bout with the late Ross Clifton. Shamrock dropped Clifton to the mat with a hook and deftly submitted him with an armbar in just 60 seconds.
Shortly thereafter, Shamrock tested positive for steroids, an allegation that has followed his career for a long time, though it was ultimately disproven till the 2009 post-fight drugs screenings.
Since then, Shamrock has gone 1-2 in his last three bouts.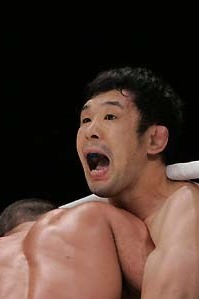 A legendary figure of the sport, Kazushi Sakuraba has been a staple of Japanese mixed martial arts for years.
The fan favorite was a prominent fixture of the now-defunct Pride organization, where he became a title contender after his impressive victories over Quinton Jackson, Kevin Randleman and Vitor Belfort, among others.
Sakuraba is dubbed as "The Gracie Hunter" for his emphatic victories over Royce Gracie, Royler Gracie, Renzo Gracie and the late Ryan Gracie.
However, with age, Sakuraba slowly began to show signs of wear, as the former professional wrestler began to enter the ring with his legs mummified in wraps, hoping to hold his mangled knees together as much as possible.
The 42-year-old is currently suffering a four-fight skid, having been stopped by the likes of Marius Zaromskis, Jason Miller and Yan Cabral along the way.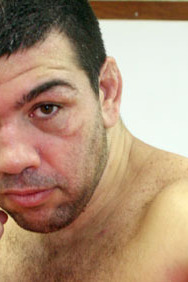 A legendary fighter hailing from Brazil, Pedro Rizzo was believed to be a future champion when the heavy-hitting kickboxer was under the UFC banner.
Knockout victories over Tank Abbott, Andrei Arlovski and Josh Barnett kept Rizzo in the title hunt, as the Nova Uniao product fought for the belt on three different occasions, coming up short to Kevin Randleman and Randy Couture (twice).
After exiting the UFC in 2003, Rizzo suffered consecutive knockout defeats at the hands of Sergei Kharitonov and Roman Zenstov under the Pride banner.
Rizzo has gone 5-2 since then, though his two losses came via definitive knockout losses, leaving questions looming about the 37-year-old's chin.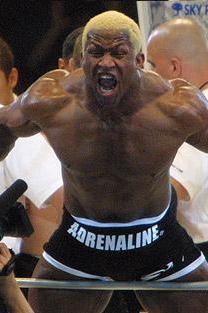 A former UFC heavyweight champion, Kevin Randleman earned his status as the best in his class thanks to his freakish strength and collegiate wrestling skills, which was rivaled by only a few fighters in the world.
Randleman eventually made his way to Pride, where he became an instant success with the fans, thanks to his wily and aggressive style of fighting. Victories over Mirko Cro Cop and Murilo Rua ensued, though Randleman would go on to suffer a four-fight losing streak.
After bouncing back with a victory outside the promotion, Randleman suffered another loss when he was pitted against the touted Mauricio "Shogun" Rua. Afterwards, Randleman tested positive for steroids and was suspended for one year.
Since then, Randleman has gone 1-4 and is currently riding another four-fight losing streak.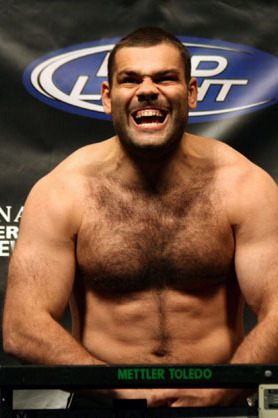 mmajunkie.com
A Brazilian jiu-jitsu master, Gabriel Gonzaga garnered mainstream attention in the UFC when "Napao" showed a new facet of his skills: vicious punching power.
After racking up a 3-0 record inside the Octagon, Gonzaga was pitted against former Pride GP champion Mirko Cro Cop. In an upset, Gonzaga knocked out the K-1 veteran with a highlight-reel head kick, which earned him his shot against then-champion Randy Couture.
The former Olympian dominated Gonzaga from start to finish, stopping the Brazilian with third-round strikes.
Since then, Gonzaga has gone 5-4 in his last nine outings.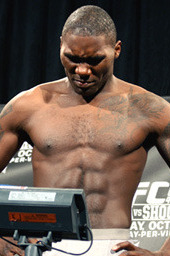 mmajunkie.com
A heavy hitter with true knockout power in either punch, for one reason or another, Anthony Johnson just can't seem to get his stuff together.
Three times has the former UFC contender suffered setbacks thanks to his own mistakes, having come in overweight for battles against formidable opposition.
His last outing against Vitor Belfort this past Saturday was the nail in the coffin, as the Georgia native tipped the scales 197 pounds, eleven pounds over the middleweight limit.
After suffering a first-round submission loss to Belfort, Johnson was released from the UFC after running up a 7-4 record inside the Octagon.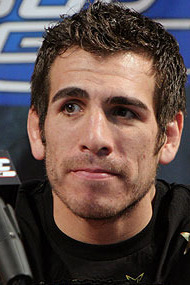 mmaweekly.com
A finalist on season one of The Ultimate Fighter, Kenny Florian has remained a top-tier fighter in the UFC, having garnered success both in the lightweight and featherweight divisions.
Twice, Florian earned shots at the belt in the 155-pound class, where he faltered against formidable opponents in Sean Sherk and BJ Penn.
Looking for a new lease on his career, Florian dropped down to the 145-pound division, where he defeated top contender Diego Nunes in his featherweight debut, which opened the door to a title shot against kingpin Jose Aldo.
The Brazilian outpointed Florian and eventually earned the decision win after five rounds of action, making the Boston fighter 0-3 in title bids.
The father of the lightweight division, Jens Pulver became the UFC's first 155-pound champion when he defeated Japanese star Caol Uno.
Subsequent title defenses against Dennis Hallman and BJ Penn followed, asserting Pulver's claim as the best in his class.
After contract disputes ensued, Pulver took his accolades elsewhere as he ventured outside the UFC. "Lil Evil" has looked largely unimpressive since then and has faltered in both the featherweight and bantamweight divisions.
Pulver is 3-8 in his last 11 bouts.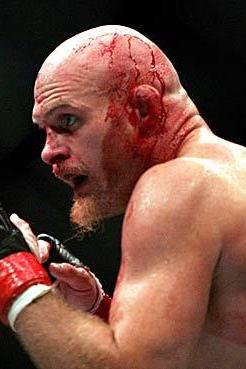 Keith Jardine suffered a rocky career with the UFC, though in the height of roller coaster ride, the Greg Jackson fighter was regarded as one of the best in the light heavyweight class.
Victories over Brandon Vera, Forrest Griffin and UFC Hall of Famer Chuck Liddell kept Jardine as the top of the heap, though a four-fight skid against formidable opposition eventually saw Jardine released from the promotion.
Since then, Jardine has gone 2-2-1 in his last five outings, having recently been knocked out by Strikeforce champion Luke Rockhold.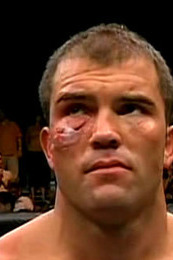 As heavy-handed and athletic as anyone in the world, James Irvin has consistently failed to cinch a victory that puts him over the top.
Irvin first entered the UFC as a heavyweight, though eventually pared down to the light heavyweight class where he earned impressive knockout victories over Terry Martin, Hector Ramirez and Houston Alexander.
Those victories earned Irvin a shot against middleweight champion Anderson Silva, who stepped up to the light heavyweight class in order to challenge Irvin.
In 61 seconds, the "Spider" blew through Irvin, finishing him off with a brutal barrage of ground and pound.
Irvin is 1-4-1 since then.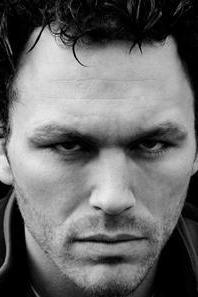 A fan favorite, Chris Leben has been with the UFC since 2005 after his stint on season one of The Ultimate Fighter.
Leben initially entered contention when he rattled off a five-fight win streak in the UFC, though Anderson Silva halted Leben's ascension up the ranks.
Nonetheless, Leben remained a viable star thanks to his knockout power and zombie-like, plodding-forward style of fighting.
However, "The Crippler" has shown that he has plenty of demons of his own after having been suspended twice whilst under the UFC banner, first testing positive for steroids and recently testing positive OxyContin.
Leben is serving a year's suspension for his actions.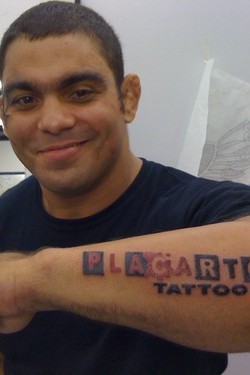 A former WEC middleweight champion, Paulo Filho first garnered world renowned recognition when the Brazilian was under the Pride banner, where he earned victories over Murilo Rua, Amar Suloev and Kazuo Misaki.
However, little did we know that Filho was amidst his own battle all along.
Looking to defend his WEC title for a second time against Chael Sonnen, Filho initially turned down a bid to face the Team Quest fighter after he was placed into a rehabilitation facility thanks to his substance abuse issues.
He eventually met Sonnen in their rematch, however failed to make the required middleweight limit, making the bout a non-title affair.
Filho appeared distracted throughout the bout, and was seen talking to someone outside the cage, though no one appeared to be in plain view.
In the end, Sonnen earned the lackluster decision win and Filho was subsequently released from the promotion.
He has since gone winless in his last three outings and Filho recently announced his retirement from the sport.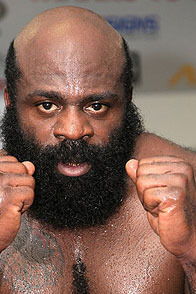 The YouTube sensation that is Kimbo Slice attempted to make a successful career as a mixed martial artist, though has largely floundered.
A heavy-hitting brawler, Slice made waves in the MMA world whilst under the EliteXC banner, where he went 3-0 before suffering a decisive knockout loss to Seth Petruzelli.
Shortly thereafter, Slice was a contestant on season 10 of The Ultimate Fighter, though failed to advance in the tournament after he was TKO'd by eventual show winner Roy Nelson.
Since then, Slice has gone 1-1 and has not fought since his TKO loss to Matt Mitrione in May of 2010.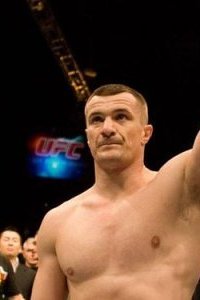 A former K-1 kickboxer, Mirko Cro Cop turned his sights to the MMA world and became a viable contender in the heavyweight division.
His successes eventually brought him to the Pride 2006 Open Weight Grand Prix, where Cro Cop was coveted as the tournament's champion after defeating Ikuhisa Minowa, Hidehiko Yoshida, Wanderlei Silva and Josh Barnett, respectively.
Afterwards, the Croatian signed with the UFC and after an initial victory over the unheralded Eddie Sanchez, Cro Cop has looked unimpressive in performances against Gabriel Gonzaga, Cheick Kongo, Junior dos Santos, Frank Mir, Brendan Schaub and Roy Nelson.
Cro Cop retired after his last loss at UFC 137, leaving the Octagon with a 4-6 record overall.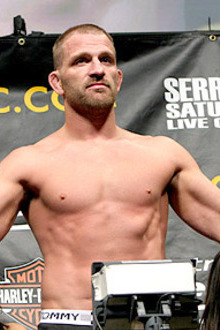 mmaweekly.com
A Brazilian jiu-jitsu whiz, Travis Lutter became an immediate contender in the UFC's middleweight division after his run through season four of The Ultimate Fighter.
After submitting Patrick Cote in the finals, Lutter was granted a title shot against Anderson Silva. After having ample time to prepare, Lutter failed to make the 185-pound limit and the bout was subsequently ruled a non-title fight.
Though Lutter found some success taking down the Brazilian and mounting him momentarily, Silva eventually submitted Lutter in the second round with a triangle choke.
After another loss to Rich Franklin, Lutter was released from the UFC and has recently suffered a knockout loss to Rafael Natal in May of 2010.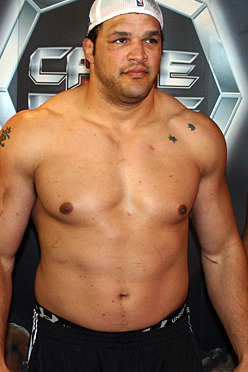 sherdog.com
A former NCAA Division I champion, Mark Kerr was a touted commodity when he entered the MMA world in 1997.
Kerr found immediate success as he rattled off an undefeated 13-fight streak, which saw the powerhouse heavyweight earn three tournament titles along the way, including stints in the UFC as well.
Kerr eventually made his way overseas where he entered the Pride circuit, though his career quickly dwindled as "The Titan" suffered a career-worst five-fight skid, whilst battling with his addiction to pain killers, which was documented in the HBO documentary titled "The Smashing Machine."
Kerr exited the sport in 2009 after suffering a knockout loss to Muhammed Lawal, which capped off another five-fight losing streak, leaving the sport with a 15-11-1 record overall.