NHL Trade Speculation: 10 Teams That Actually Need to Make a Panic Trade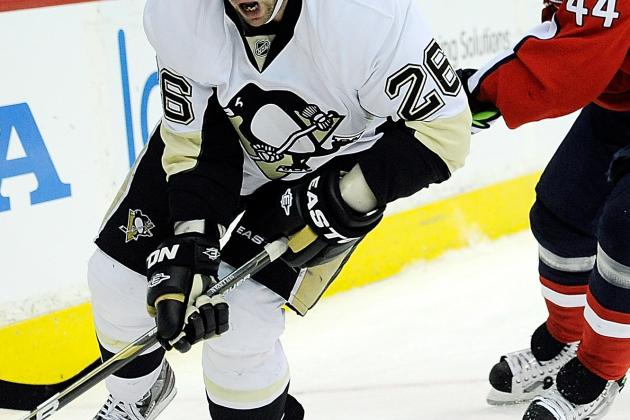 Patrick McDermott/Getty Images

We are getting around to the point where teams are getting into the proverbial "buyers" or "sellers" position as the trade deadline is a little over a month away.
In recent years, we have found that most of the bigger trades have taken place before the deadline, as to not have general managers stressing out on deadline day, trying to get their man with a huge move that could cost them their job in the long run.
That means that we should be looking forward to some big moves in the next couple weeks and you can bet that with how close most teams are to playoff positions, there are going to be a lot of buyers in this market, looking to add that one piece that puts them over the top.
The Kyle Turris trade a couple weeks ago was the start of something big, and that division needs to follow up with some big moves of their own, hence the first couple slides of this list come from the Northeast.
Begin Slideshow

»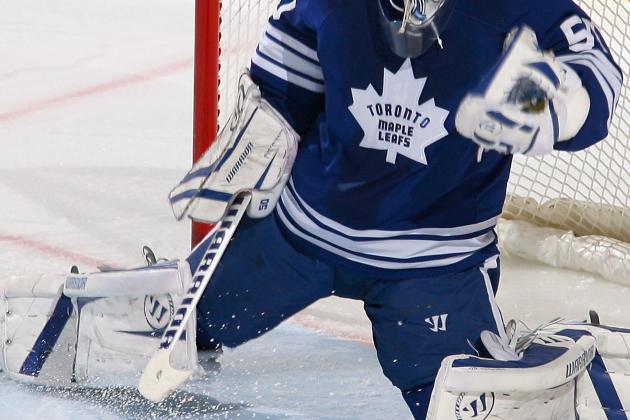 Rick Stewart/Getty Images

The Leafs have vastly improved on last season and they are only going to get better with their young core.
The issue is down the middle.
With Joe Colbourne a year away from possibly being the man down the middle with Phil Kessel and Joffrey Lupul, the Leafs need to improve on Tim Connolly.
He is a great commodity to have and he has made some contributions to the success that his All-Star linemates have had this season, but to be successful in this NHL, you need depth.
Going after a quality No. 1 centre needs to happen immediately and Brian Burke does have a few options out there.
Ryan Getzlaf comes to mind as Anaheim have been said to be in the trade market and with the relationship between the GM offices of the Leafs and Ducks, you never know.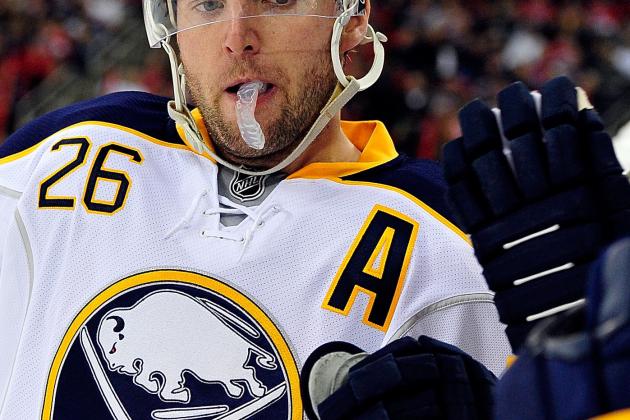 Grant Halverson/Getty Images

When you think about the amount of money that was spent by Buffalo this offseason and see them as a bubble team in the East, it's enough to trigger a lot of talk about making a move to get them into a solid playoff position.
Thomas Vanek has fallen off; after scoring 15 points in the month of October, he has one multi-point game since the beginning of December and has scored three goals in his last 14 games.
They are a powerful team and are a legitimate threat to make the playoffs, but some players are going to have to be better and the team is going to need better performances on the road. If you don't believe me, just take a look at what happened to them in Detroit.
Making a trade might just get the Sabres out of that nine-game road losing streak and they'll have to act fast as they don't return home until February 1, against the New York Rangers.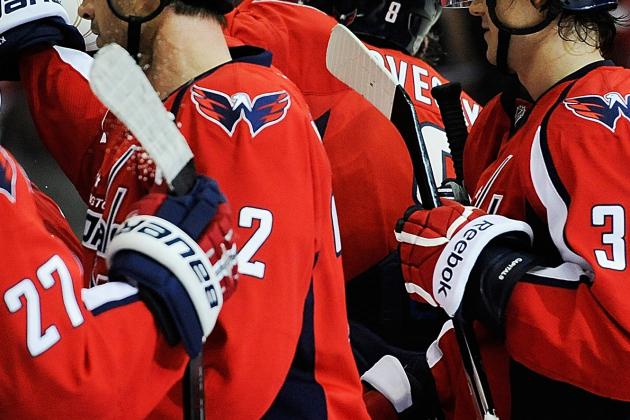 Patrick McDermott/Getty Images

The Capitals just got some bad news, as defenseman Mike Green will be out for a "significant amount of time" and sitting out in his contact year cannot be good for his numbers as he looks to re-sign this summer.
The Washington Capitals can put Green on the IR and free up the $5.25 million cap hit on their salary to get a capable defender to go into the playoffs with.
Other options may include trading away Alex Semin, who is in his contract year as well, and acquire a load of talent. This doesn't really fall into the "panic trade" category, but it's on here anyway because if Semin doesn't go soon, he could walk away for nothing and we all know teams would be interested in a guy who has the capability to score 40 goals in a season.
Either way, the Capitals have had recent success, but sit in the seventh spot. A team that boasts this much talent should be higher up the standings on paper.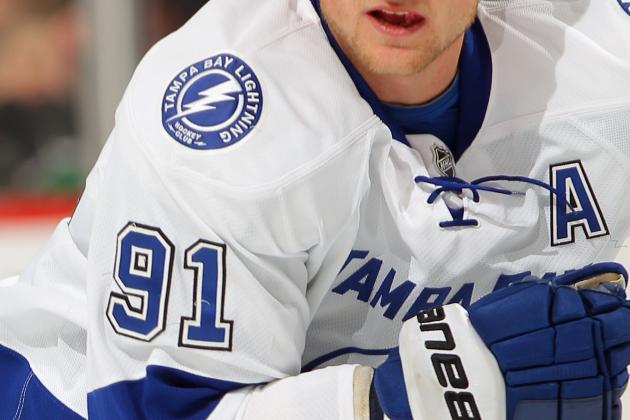 Doug Pensinger/Getty Images

Wait, wasn't this team a win away from the Stanley Cup Finals a year ago?
What are they doing in the basement of the Eastern Conference?
The Tampa Bay Lightning have to be one of the biggest disappointments of the 2011-12 season. Despite having Steven Stamkos on pace for another stellar year, the Lightning haven't been able to brag about much.
They have surrendered the most goals in the NHL so far, three-quarters of their roster has a minus rating and both of their goaltenders (Mathieu Garon and Dwayne Roloson) have a GAA over 3.00.
Again, this team was a win away from the Stanley Cup Finals last year and now they can barely play defense.
Making a trade for a goaltender needs to happen. Some will question that it might not need to be done with panic, but in the offseason. Here's the fact: The Lightning haven't had a great goaltender on a steady basis since Nikolai Khabibulin in 2004 and we all know how the team did that year.
It's time to make a move and it wouldn't hurt to start with a guy like Steve Downie or Pavel Kubina (who has a limited no-trade clause).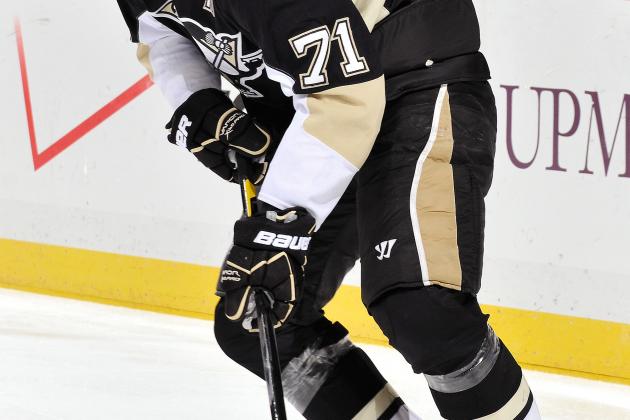 Jamie Sabau/Getty Images

The Pittsburgh Penguins are another bubble team you would expect more from, even without Sidney Crosby.
Nonetheless, with no clear timetable for Crosby's return, it's time for the Pens to make the next move if they look to get back to the Stanley Cup Finals.
They still have a solid core of players in Evgeni Malkin, Jordan Staal and Marc-Andre Fleury, as well as veteran Steve Sullivan and the emerging scoring sniper James Neal, who is closing in on his career-high 27 goals from 2009-10.
They need to emerge from the bubble, as teams like Toronto, Winnipeg and Buffalo are closing in on them, bit by bit.
The theory of moving Jordan Staal has been out there in the past and one can wonder if the Pens would pull the trigger on a big trade for him now or next year, which happens to be Staal's contract year.
They need to make a move and get some more depth into the organization now, because Crosby might be gone for the rest of the season. Of course, we will have to see what his doctors say this week on his progress but money is on protecting the face of the NHL, until he is 100 percent ready to play, which could take time.
By making a trade now, the Pens front office are showing Crosby that they want him to focus on one thing: recovery.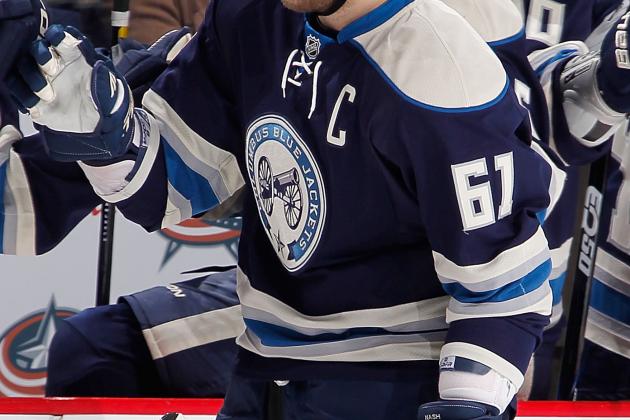 Gregory Shamus/Getty Images

The Blue Jackets came into this year with high hopes of making their second-ever appearance in the playoffs, but they have some more work to do.
After acquiring Jeff Carter and signing James Wisniewski over the past offseason, it was apparent that the Jackets were preparing their team for a run to the postseason.
That didn't happen.
The Jackets sit at the very bottom of the NHL standings and there's no time like the present to begin a rebuild.
Carter is on the IR with a separated shoulder and fans of this team needs to see that the front office is still making an effort to salvage what has been a disastrous season thus far.
Would getting Rick Nash to waive his no-movement clause and trade for a plethora of talent in return be a start?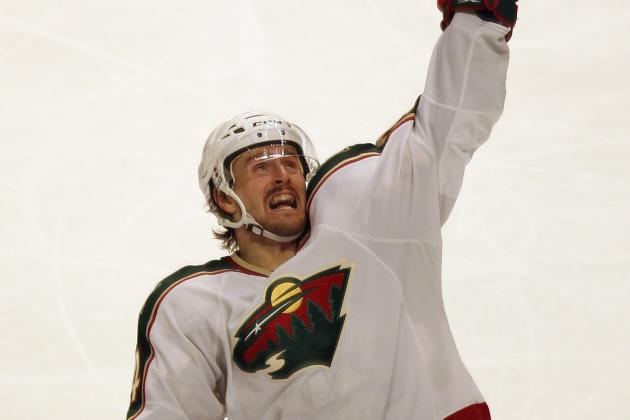 Jonathan Daniel/Getty Images

Oh, how the mighty have fallen.
Minnesota was once at the top of the NHL standings, but the trials and tribulations of an NHL season took effect and now the Wild sit as a bubble team in the Western Conference, currently sitting in the final playoff spot.
To pile onto that suck salad, their captain Mikko Koivu is out with a shoulder injury.
This could be the optimal time to make a move to bring this offense together and achieve the success they did earlier in the season.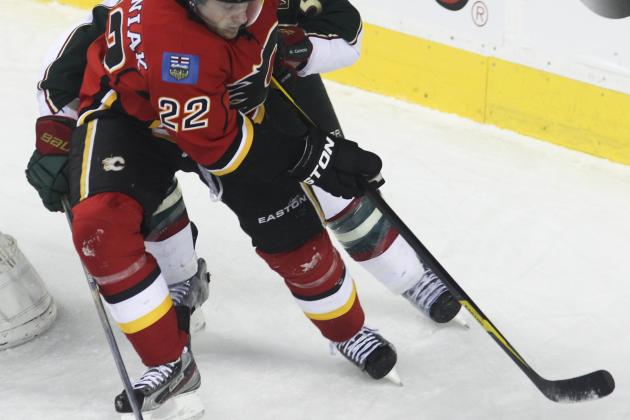 Mike Ridewood/Getty Images

It looks like they already made their panic move, acquiring Michael Cammalleri from the Montreal Canadiens, but it's not all over for the Flames.
They sit four points out of the eighth spot and have been known to make big deals.
Don't expect a Jarome Iginla trade to be happening this time around, as the Flames will need them if they are serious about a playoff run.
What they do need is a defenseman and it could start with dealing Olli Jokinen (another guy with a no-movement clause).
The reason they need a defenseman is because Jay Bouwmeester hasn't been playing up to what was expected of him when he joined the Flames a few years ago. They got rid of Dion Phaneuf and now the Flames are just looking to plug in missing pieces.
It starts from the back end and with no offense to the rest of the defensive corps that is on the Flames, but they need to be better in front of Mikka Kiprusoff. He keeps them in games and boasts a respectable 2.43 GAA but it hasn't been enough up to this point.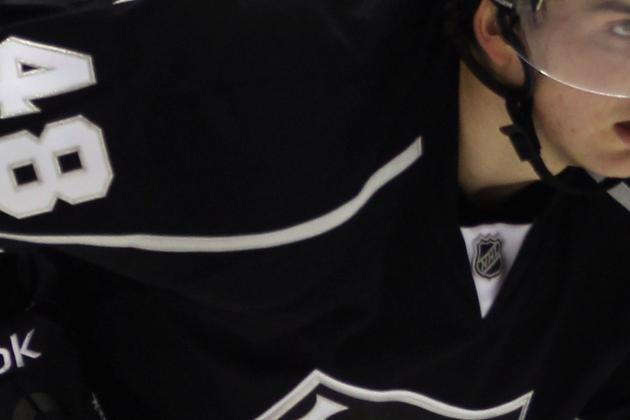 Bruce Bennett/Getty Images

A couple years ago, the Los Angeles Kings were going after some guy named Ilya Kovalchuk and failed to obtain his services.
This year, could it be that the team that took Kovalchuk gets rid of another star player to the Los Angeles Kings in Zach Parise?
It's certainly plausible to assume that a line with Parise, Mike Richards and Anze Kopitar would be a dynamic combination and there's no arguing that the Kings will need to include Dustin Penner on a deal like this.
The fact is that the Kings need to make a move now, because based on the talent they have now, they're good, but not to the level they need to be if they have hopes of winning a Stanley Cup and if they want that certain someone from the Devils, waiting until the deadline isn't going to work out for them.
By obtaining a guy like Parise and then signing him long-term, the Kings put themselves in position to make a run for years to come, that is if they don't give up a ton to get him, which could be the case for an elite forward.
All that promise, and we haven't even started talking about the defensive prowess this team possesses in Drew Doughty and Jack Johnson, not to mention a great young tandem in goal with Jonathan Quick and Jonathan Bernier.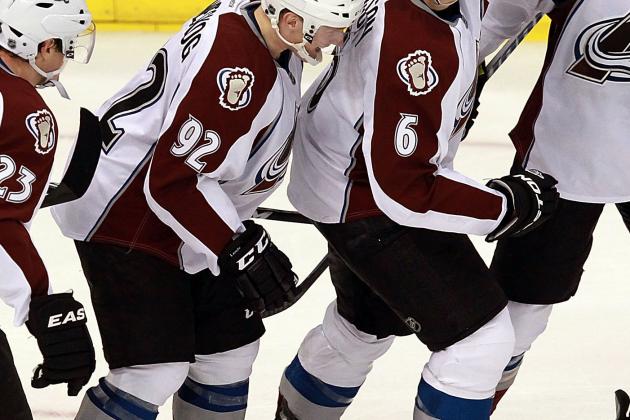 Ronald Martinez/Getty Images

With only seven guys signed into next season, the Colorado Avalanche need to make a move now. Getting a quality guy is crucial to making a run this season because after this season, it's going to get busy for the front office.
They need to re-sign Matt Duchene, Ryan O'Reilly, former first overall pick Erik Johnson, Peter Mueller and most of all, Milan Hejduk.
They currently sit one point back of the final playoff spot and trading some of those guys in their contract year for a quality forward is something the Avs should do as soon as possible.
What do you think? What other teams need to make a trade right now?
Mark Pare is a Featured Columnist. You can follow him on Twitter and don't forget to check out his sportswriter page.

PLEASE SHOW RESPECT IN YOUR COMMENTS, WE ARE ALL MERELY SPORTS FANS AFTER ALL.