UFC Fight Night 26: Preview, Fight Card, TV Info, Predictions and More
January 17, 2012

Mixed martial arts is ready to go big time with the first UFC on FX event being held this Friday night. We have gotten a taste of what UFC's new home is going to be like, but this show will be the first full event on the new network, and it will be headlined by Melvin Guillard vs. Jim Miller. 
Guillard's rise up the lightweight rankings took a hit after losing to Joe Lauzon in October, but he has a chance to get right back in the thick of things with a win on Friday night. He has lightning quick hands and good power to knock anyone out. 
Miller is not as flashy as Guillard, but he always manages to get the job done. He is a wrestler extraordinaire, though it does not bode well for his long-term future because he tends to have some not-so-exciting fights. He will be looking to get back on track after a loss to top contender Benson Henderson. 
Where: Bridgestone Arena in Nashville, TN
When: Friday, Jan. 20 
Watch: Preliminary card starts at 6:00 p.m. EDT on Fuel TV, main card starts at 9:00 p.m. EDT on FX
Fight Card
Main Card on FX
Lightweight bout: Melvin Guillard vs. Jim Miller
Welterweight bout: Duane Ludwig vs. Josh Neer
Bantamweight bout: Mike Easton vs. Jared Papazian
Heavyweight bout: Pat Barry vs. Christian Morecraft
Preliminary Card on Fuel TV
Middleweight bout: Jorge Rivera vs. Eric Schafer
Lightweight bout: Kamal Shalorus vs. Khabib Nurmagomedov
Welterweight bout: Charlie Brenneman vs. Daniel Roberts
Lightweight bout: Fabricio Camoes vs. Reza Madadi
Featherweight bout: Daniel Pineda vs. Pat Schilling
Bantamweight bout: Joseph Sandoval vs. Nick Denis
Why Guillard Needs to Win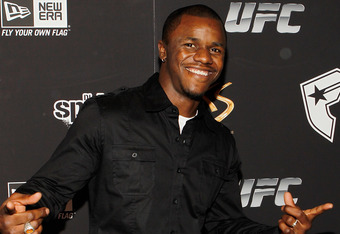 Isaac Brekken/Getty Images
Guillard has always been a gatekeeper in UFC. He has the talent and charisma to be a star, but his problems outside of the octagon, and inability to evolve as a fighter, have always held him back. 
If he wants to become something more than just another fighter, he will have to prove that he is capable of changing. He has already switched up training camps, so we will see what effect that has on him. 
Why Miller Needs to Win
Miller was one win away from earning a championship fight against Frankie Edgar, but his loss to Benson Henderson last August ended his hopes in the immediate future. Now, he is trying to right the ship and prove that he still belongs in the discussion for a title shot sooner rather than later. 
His stock is still on the rise and he is just 28 years old, so there will be plenty of time for him to make a name for himself. Guillard provides a good stylistic matchup for him, where he can show off his great wrestling and submission background if he gets the opportunity. 
Predictions For Fight Night Bonuses
Fight of the Night: Melvin Guillard vs. Jim Miller
Knockout of the Night: Pat Barry (vs. Christian Morecraft)
Submission of the Night: Jim Miller
Predictions For Main Card Fights
Pat Barry defeats Christian Morecraft via TKO (2nd Round)
Mike Easton defeats Jared Papazian via unanimous decision
Josh Neer defeats Duane Ludwig via TKO (1st Round)
Main Event Prediction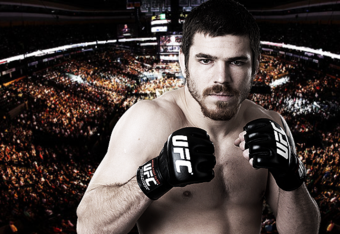 Miller is a better overall fighter than Guillard. He is going to work the fight to the ground, and when he does it will be academic at that point because Guillard has no defense on his back whatsoever. 
Guillard's best chance is to catch Miller off guard early, and hit him with a hard punch to the face to stun him before dropping him with more shots. 
Miller via submission in the second round