2012 NFL Mock Draft: How Far Will Your Favorites Slide?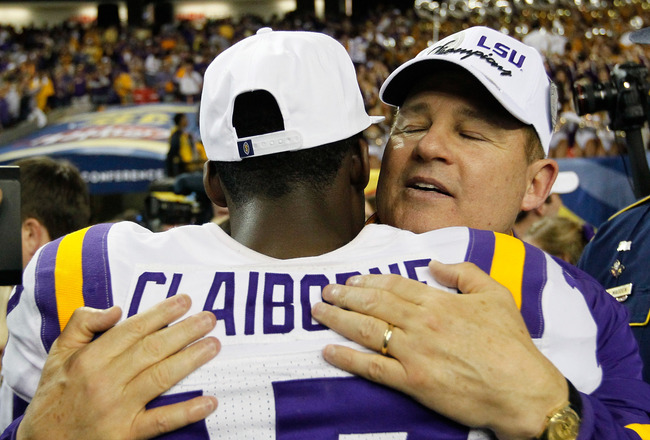 Top prospect Morris Claiborne hugs coach Les Miles.
Kevin C. Cox/Getty Images
There are a million mock drafts out already, and the postseason isn't even over. Some of them are predictable, where every pick is obvious, and others are wild and crazy, predicting trade scenarios between three or more teams and the emergence of sleepers.
My mock draft has a little bit of both, and hopefully that will make it slightly more interesting than the millions you may have already read. I'll make a lot of assumptions, but hey, isn't that what a mock draft is all about?
Keep Reading