World Football: 25 Players Who Were Washed Up by Age 25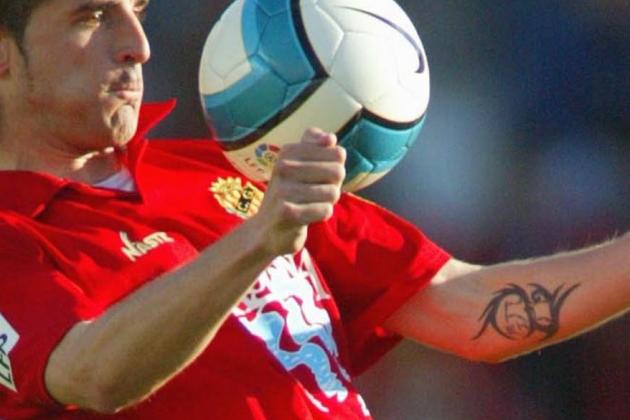 Bagu Blanco/Getty Images

In every sport there is the possibility that some players do not reach there expected potential.
These players can be considered washed up and fall under two categories; A player who had a moment of fame that overshadowed their actual ability, or a player whose peak came way too early and spent the rest of their career playing levels below what was once expected of them.
Injuries, lack of playing time and having the wrong character are just some of the reasons why players don't make the grade.
Some of these players have still gone on to make careers at lower levels but even that is testament to the fact that they are, or can be considered, washed up.
Here are 25 players who were washed up by the age of 25.
Begin Slideshow

»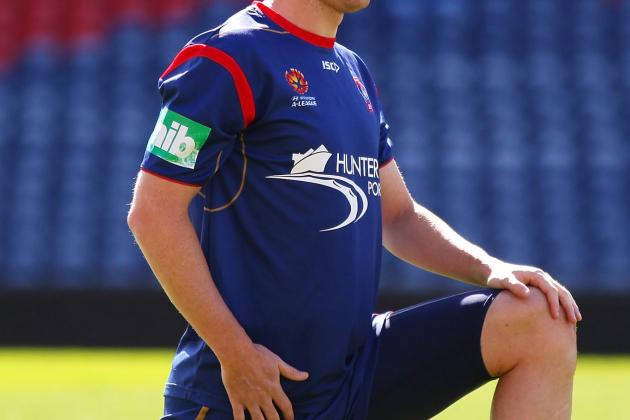 Matt King/Getty Images

Francis Jeffers started off his career with Everton and caught the eye of Arsenal manager Arsene Wenger, thus prompting a big-money move to North London at the age of 20.
Injuries and his competition, the likes of Thierry Henry, kept him from racking up playing time on the field. Jeffers went on loan twice and was a not a regular component of the majority of teams he played on.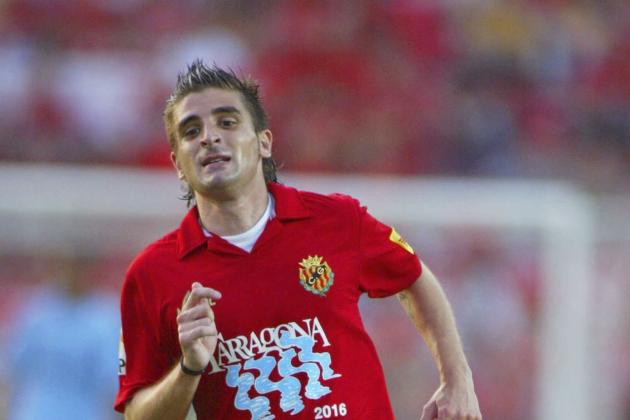 Bagu Blanco/Getty Images

By age 25 Javier Portillo had moved from playing at the illustrious Bernabeu to loan moves to Fiorentina and Club Brugge and finally a permanent move to Gimnastic.
Portillo's rise through the Real Madrid ranks and all great goal-scoring record led to high hopes but he did not live up to his potential. After playing for Gimnastic, Portillo spent time at Osasuna, Hercules and Las Palmas and with little positive effect.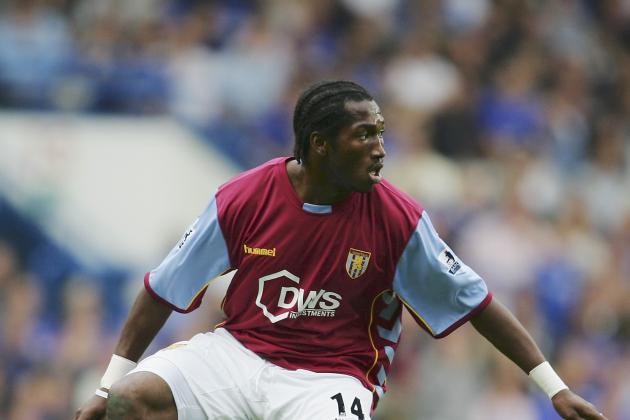 Julian Finney/Getty Images

Eric Djemba-Djemba's career highlight was the time he spent as a Manchester United player. He did not make much of an impression there and a move to Aston Villa ensued with a similarly negative effect.
He was 25 by the time he moved to Aston Villa and was loaned to Burnley and then made a move to Qatar.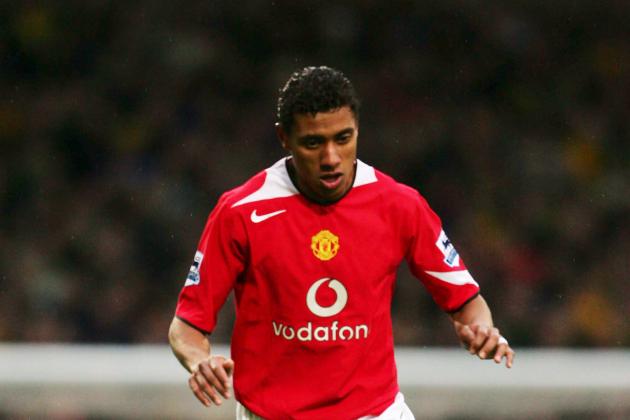 Jamie McDonald/Getty Images

Kleberson gained some fame during the 2002 World Cup but it was short-lived. His move to Manchester United came with much fanfare but he did not have any positive time there.
A move to Turkey, then back to his native Brazil ensued and Kleberson has not enjoyed the same type of fame since.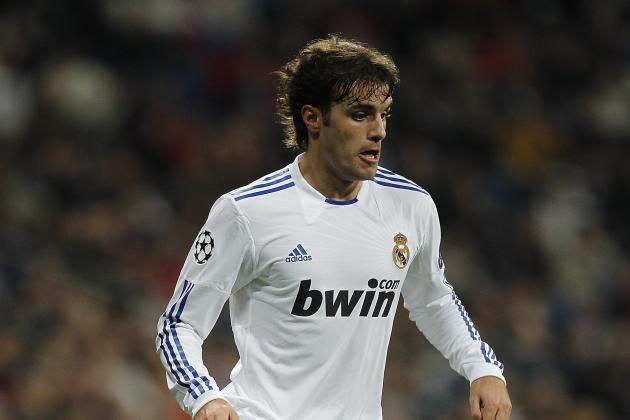 Angel Martinez/Getty Images

Pedro Leon may be a bit of a harsh inclusion on this list because he just reached 25, but still. He gained some acclaim at Getafe and made a big money move to Real Madrid in 2010.
Pedro Leon is washed up because his "five minutes of fame" are up. He is back on loan at Getafe and may rekindle some of his former flame but it is unlikely he will reach heights similar to Real Madrid again.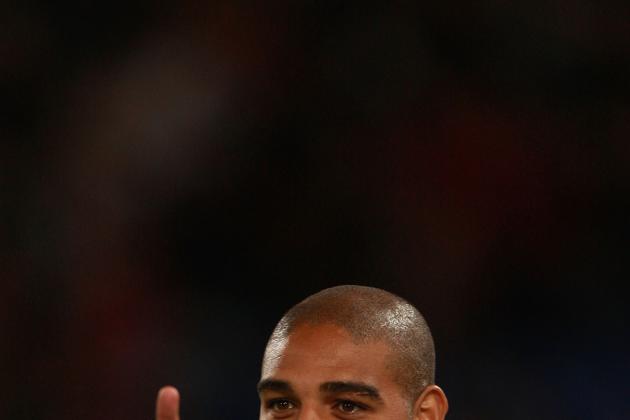 Paolo Bruno/Getty Images

Adriano should have been Brazil's next great striker but his lifestyle outside of football got the better of him. After initially making a great impression in Italy he then began to taper off.
By the time he was 25, Adriano's career at Inter took a nosedive due to his personal problems. He was loaned out to Sao Paulo in his native Brazil and eventually made a move to Flamengo. He still plays in Brazil and right now he plays for Corinthians.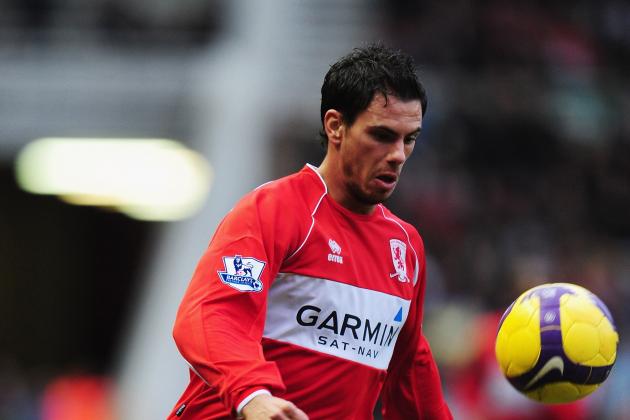 Mike Hewitt/Getty Images

Jeremie Aliadiere was signed by Arsenal when he was 16. He enjoyed some success as a youth player and his future looked bright.
By age 25 he was playing for Middlesbrough after failing to make the grade at Arsenal and being unable to impress on three different loan opportunities.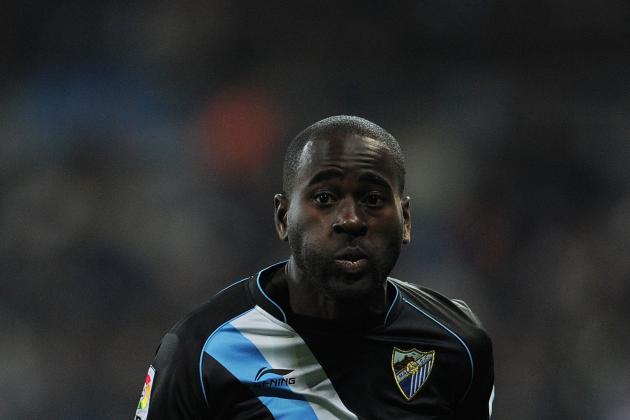 Jasper Juinen/Getty Images

Quincy Owusu-Abeyie is another former Arsenal youth product who failed to make the grade. After making a move to Spartak Moscow, Owusu-Abeyie was loaned out four different times and was eventually allowed to sign with Qatari club Al-Sadd.
Since joining them he has spent time on loan at Malaga and now he is at Panathinaikos where he has still not made the greatest impact.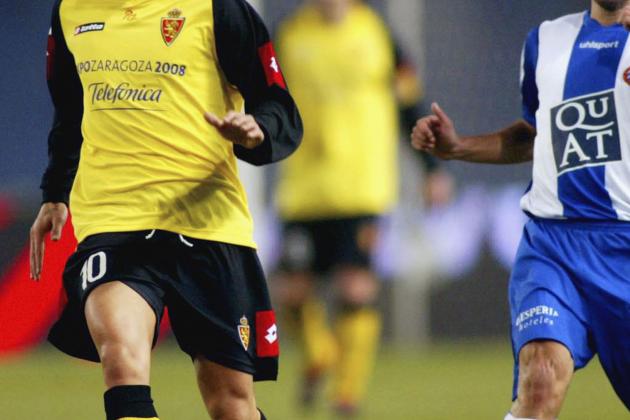 Bagu Blanco/Getty Images

Andres D'Alessandro was one of the more talented players to come from River Plate's youth system and his future looked very bright.
He was unable to make the grade in Europe however and after spells at Wolfsburg, Portsmouth and Zaragoza, D'Alessandro found himself back in South America and out of the spotlight.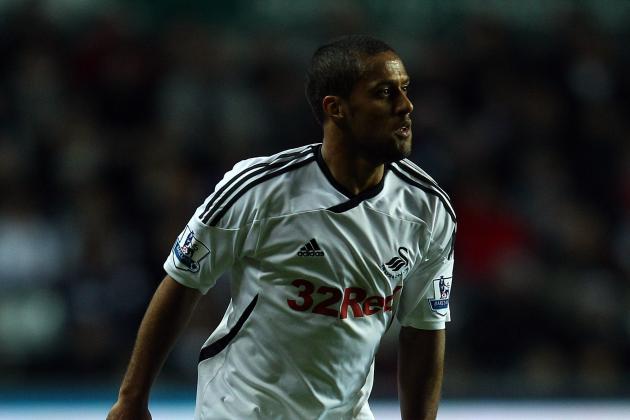 Richard Heathcote/Getty Images

Wayne Routledge still finds himself playing the Premier League but definitely not at the level once expected of him.
After dazzling all suitors at Crystal Palace, Routledge made a jump to Tottenham and has not found things easy since. By the time he reached Queens Park Rangers in 2009, he had been on loan three times and was nowhere near being a top prospect.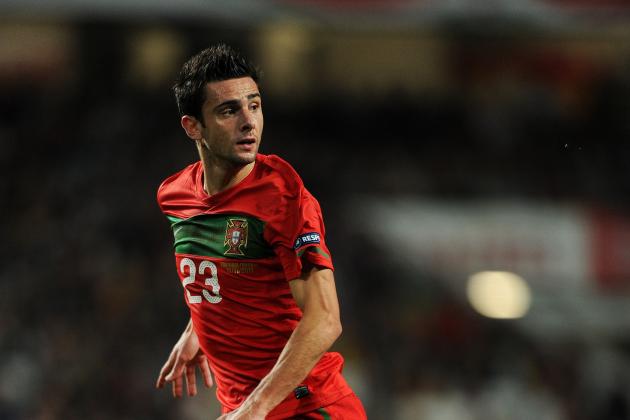 Jasper Juinen/Getty Images

Helder Postiga started off his career brightly at Porto. His status as an up and coming star was well in reach with some good performances for his club.
But upon his first big move, to Tottenham at the age of 22, things began to go downhill. Postiga's time at Tottenham severely dented his reputation and soon he was back in Portugal. This time around he was not in favour with his coaches and was loaned out twice before moving on to rival club Sporting.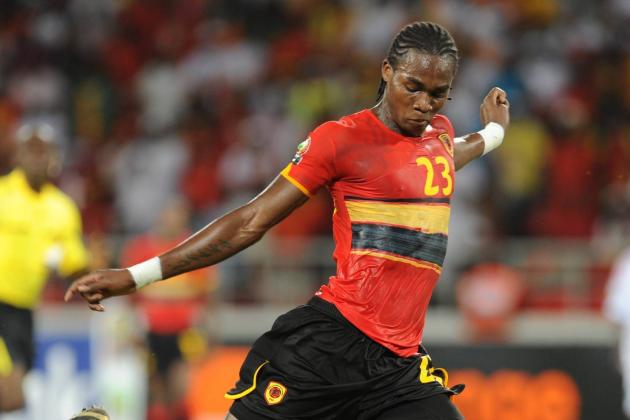 Gallo Images/Getty Images

Manucho's "claim to fame" was a very surprising transfer to Manchester United in January 2008. That transfer happened on his 25th birthday and for whatever reason he initially joined the club, Manucho showed that his time was done before it started.
He went on loan twice before finding his way to Valladolid where he has twice gone out on loan to Turkish teams Bucaspor and Manisaspor.
Manuel Queimadelos Alonso/Getty Images

Asier Del Horno was supposed to be a big candidate for Spain's left-back position as his career looked very promising. He gained tons of experience at Athletic Bilbao and then made a big move to Chelsea.
That move didn't work out and after one season, Del Horno moved to Valencia by the time he was 25. In his four years at the club Del Horno did not reach 50 appearance and was loaned out to three different clubs. Right now, he is still in La Liga playing for Levante.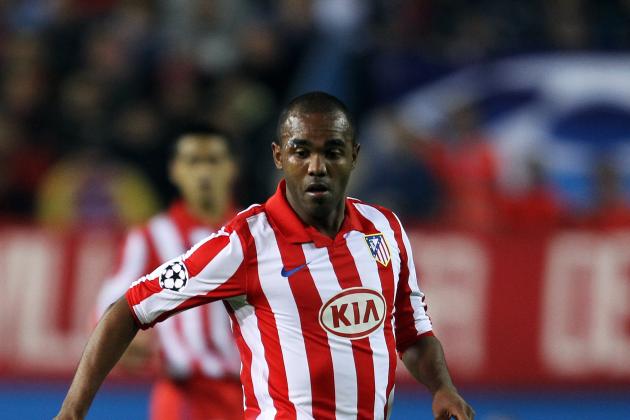 Shaun Botterill/Getty Images

Florent Sinama-Pongolle's career did not turn out like it could have. There were high hopes for the youngster at Liverpool but he was loaned out twice and eventually sold to Spanish club Recreativo.
His time at Recreativo prompted a big move to Atletico Madrid but that was it for Sinama-Pongolle. At the end of the season he was sold to Sporting and from there he was sent on loan to first Real Zargoza and now St. Etienne.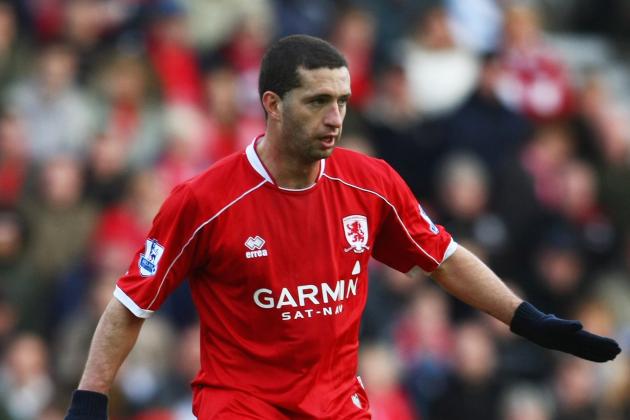 Mike Hewitt/Getty Images

Fabio Rochemback made a big move to Barcelona at the age of of 20 but did not establish himself as expected. A loan move to Sporting ensued and then the Brazilian midfielder was sold to Middlesbrough.
Rochemback's time in Middlesbrough was just as bad and in 2006, at the age of 25, his career was on a downward slope. Rochemback spent two more years at Middlesbrough before being sold back to Sporting and then moving Gremio where he currently plays.
Scott Heavey/Getty Images

Hugo Viana is another of those what happened to him players. He made a move to the Premier League at the age of 19 with high expectations.
Things went horribly at Newcastle and the youngster was loaned out to Sporting and then sold to Valencia. He failed to make the grade at Valencia either and was loaned out twice more before eventually making a move to Braga where he currently plays.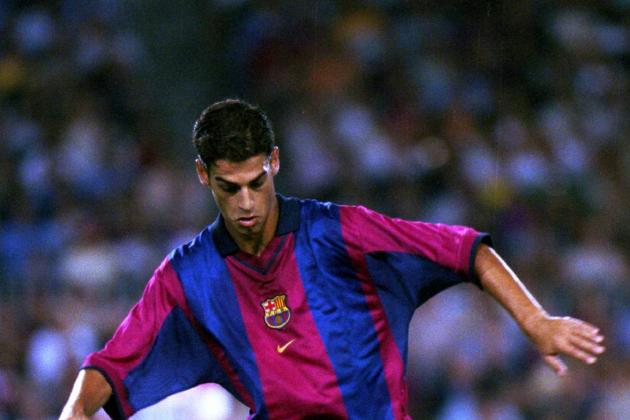 Getty Images/Getty Images

Gerard Lopez spent time at big clubs Valencia and then Barcelona during the early years of his career but near the end of his time in Barcelona his career began to falter.
Injuries played a part in the players descent but in 2004 Lopez, at age 25, was on his way out of the club. He moved to Monaco in 2005 and then had spells at Recreativo and Girona.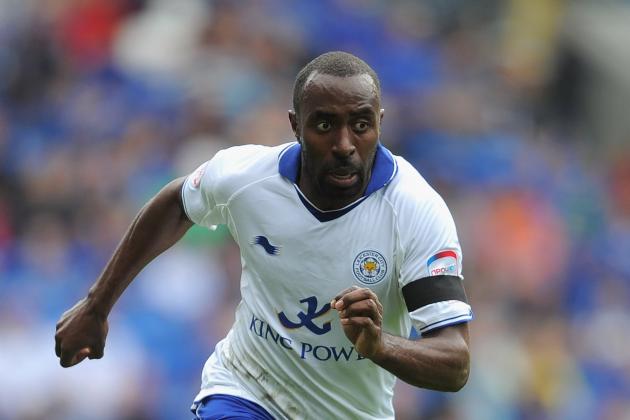 Michael Regan/Getty Images

Darius Vassell was never the best of goal-scorers but he did have attributes, like speed, that made him a decent prospect.
By the time he was 25 he moved to Manchester City and his lack of striking ability was a bit more apparent to all and he only scored in double digits in his first season. He then moved to Turkish side MKE Ankaragücü and now plays in the lower English leagues for Leicester City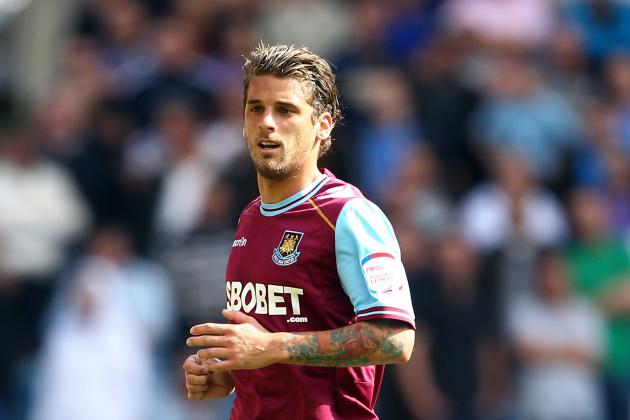 Julian Finney/Getty Images

At age 25 David Bentley moved to Tottenham in a transfer that should have been a big coup for the club. Before this, at Blackburn, it seemed as if the former Arsenal trainee was going to make a name for himself elsewhere.
That was not the case as his time at Tottenham has seen him used very little and he was sent on loan in the second half of last season and is currently on loan at West Ham. Bentley probably had his best times at Blackburn.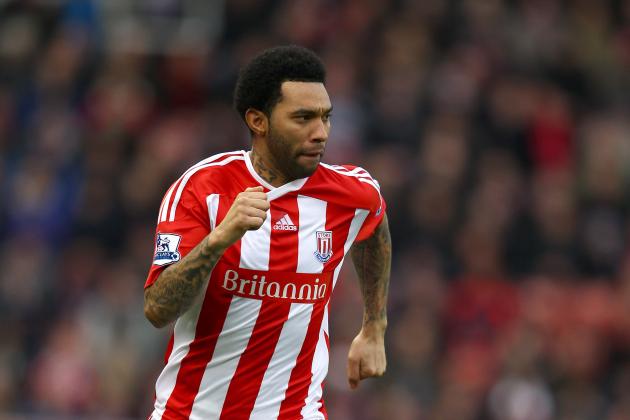 Clive Brunskill/Getty Images

By age 25, Jermaine Pennant failed to make the grade first at Arsenal then Liverpool. He was loaned four different times while at Arsenal and then spent one season at Birmingham City before moving to Liverpool.
Pennant never showed his true talent and while he is now back in the Premier League with Stoke City, his days of possibly being a top player are behind him.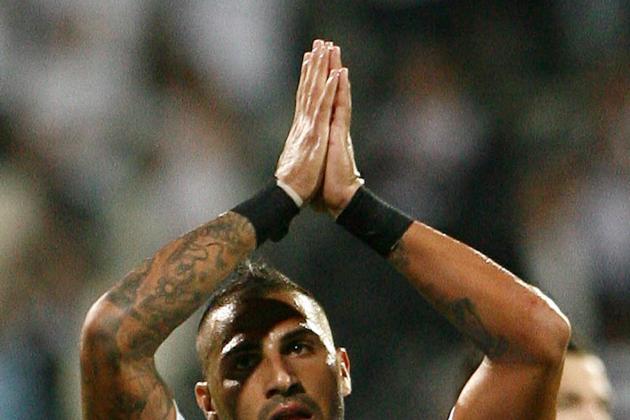 EuroFootball/Getty Images

Ricardo Quaresma's move to Inter came when he was 25 but judging by what he has done since, It seems he did all his best work at Porto.
Quaresma rarely had little to no positive effect at Inter and was even loaned to Chelsea with similar results. He is currently at Besiktas and can fall into the category of "What happened to him?" players.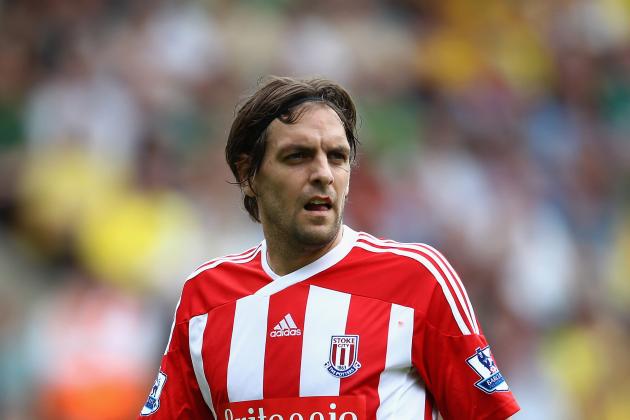 Julian Finney/Getty Images

Jonathan Woodgate left the best part of his career at Newcastle. At the age of 25 he was a Real Madrid player but injuries and such halted his playing time and his progression as a player.
Woodgate is still a Premier League player but does not offer anywhere near what was once expected of him and that is unfortunate.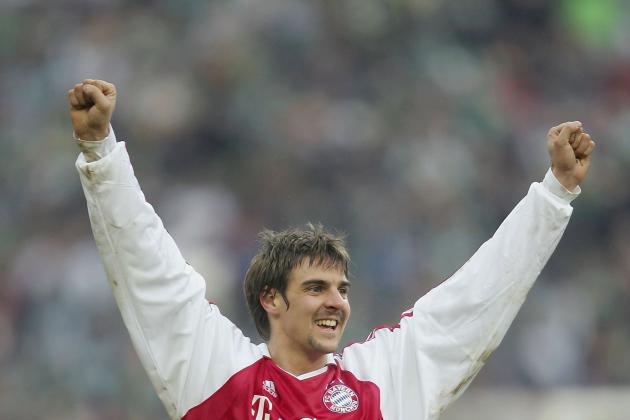 Stuart Franklin/Getty Images

To be fair, Sebastian Deisler is on this list mainly because of injuries and depression but he is still a valid candidate for this list.
Diesler was playing at Bayern Munich when he was 25 but he never fully live up to expectations. As injuries continued to mount, Diesler eventually cut his career short at the age of 27.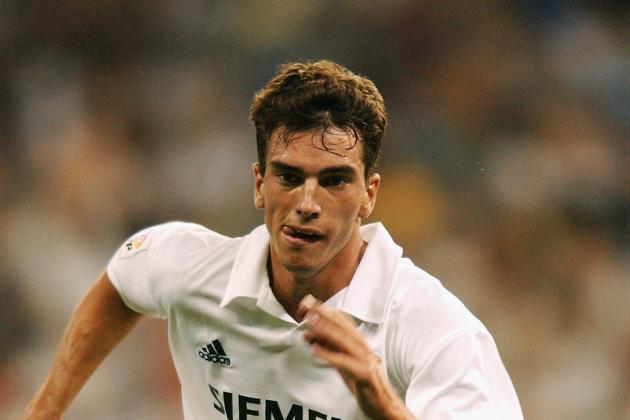 Shaun Botterill/Getty Images

Francisco Pavon progressed through the ranks at Real Madrid and was part of Florentino Perez's famous "Zidanes and Pavones" statement during the first Galacticos era. The Zidanes worked out okay but Pavon not so much.
Pavon did play for Real Madrid but he was never going to be a regular or a star for the team. He was still at Real Madrid when he was 25 but his role continued to diminish as more players were brought in.
He eventually moved to Real Zaragoza but spent only three seasons there before another move to French side AC Arles-Avignon. He is currently a free-agent.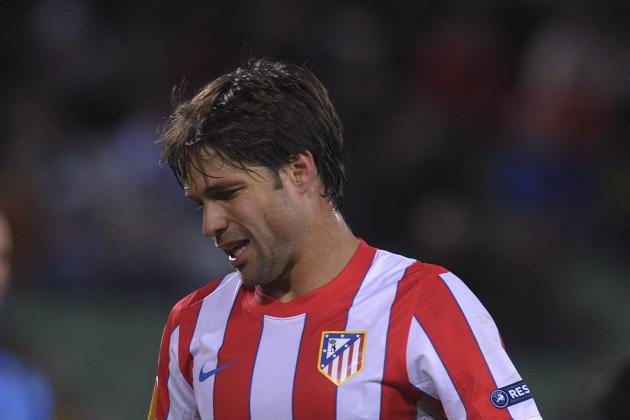 Dino Panato/Getty Images

It may be too early to put Diego on this list but it really looks as if he hit his peak already. After making waves at Santos, Porto and then Werder Bremen, Diego reached Juventus and his star began to fall.
He has since moved on to Wolfsburg and is now on loan at Atletico Madrid but he has not shown all the great skills that he did earlier in his career.