The 20 Tightest Outfits in Sports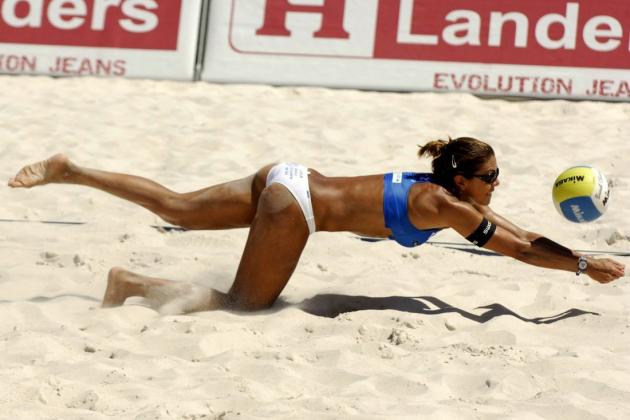 Normally, an athlete is suppose to be more concerned with the level of his or her play than the clothes in his or her closet. It used to be all about the skills and had little to do with how an athlete was dressed, until recently.
Serena and Venus Williams were not the first people to wear risque outfits during a tennis match, but they were the first to push the envelope of what is allowed. They have worn everything from lingerie to skin-tight spandex on the tennis court. And why? Because they can.
The women on this list have all worn clothing at one point in their careers that we all enjoyed more so than their actual play. The outfits can only be described as risque, but at the same time, sexy.
Here is a list of the tightest outfits in sports. Enjoy.
Begin Slideshow

»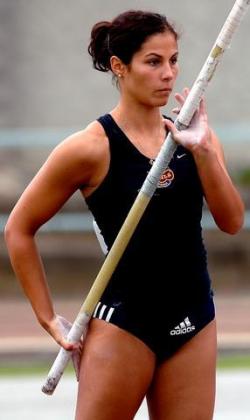 Katerina Badurova is a former Czech pole vaulter. When she was still vaulting poles, she wore very little clothing because it would only slow her down. The tighter the better for her. The shorter the better for us.
She married another Czech Olympian, Tomas Janku. He specialized in the high jump. Combined, they can jump over small buildings.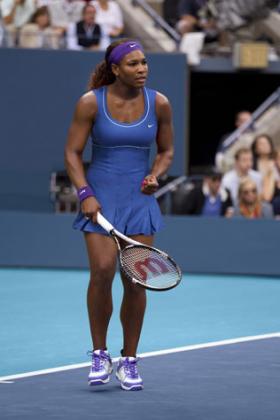 Serena Williams is the reason I even began working on this article. She tends to wear the outfits that make other people a little bit uncomfortable. And she does this on the reg.
This is not even the worst outfit she has ever worn to a tournament. There have been several others that make this one look like Mother Theresa's clothes.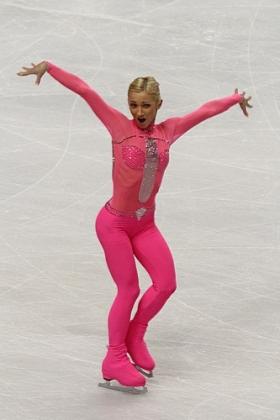 This is one of those outfits that makes you stop what you are doing, check your pulse and then ask the question, "Uh, what?"
Aliona Savchenko wore this costume, which is so tight you can see her ribs, during the 2011 World Figure Skating Championships on her way to a victory.
I think it is time to start watching the World Figure Skating Championships.
Maria Kirilenko has worn several outfits in her career that have made me want to watch more tennis, but this one was the best.
It was not as sexy as the skirt she wore in Japan, but it was so tight that it could have been painted on. In fact, body painting tennis outfits should be next.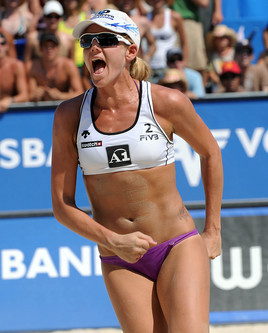 Of course beach volleyball would have itself represented on the list; they wear bikinis for a living. It would be ridiculous to ignore that fact.
Jen Kessy is a new name to most, but a sexy female beach volleyball guru to others. She makes wearing bikinis sexy again. Not that they weren't sexy before. She just makes them more sexy.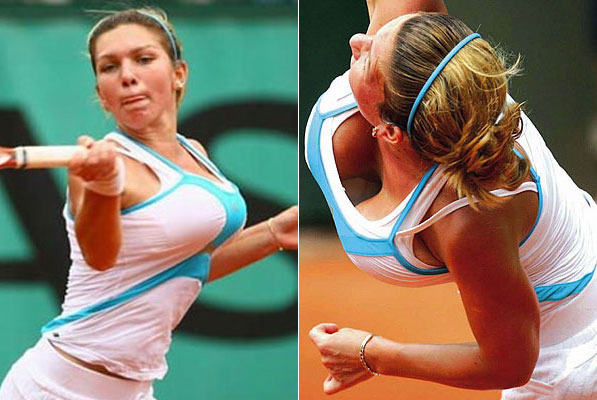 Uh, how would this classify as a tight outfit?
Well, it seems that, other than the two glaring reasons, Simona Halep has become famous for wearing that amazing outfit. Things have changed since this outfit put her on the map. And if I told you what changed, you would not be happy.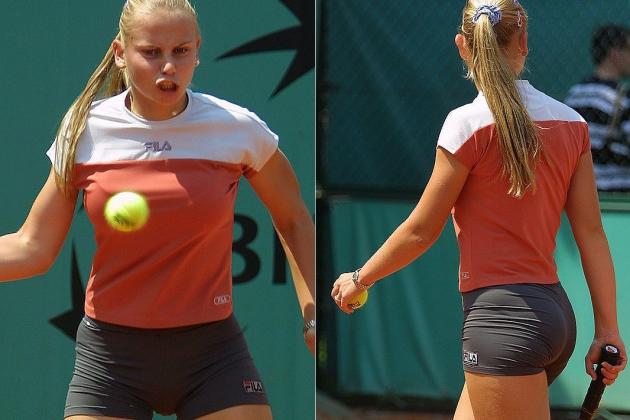 If you were thinking that body painting was tight, you obviously have not seen this photo of Jelena Dokic's skin-tight tennis wear.
She gets a lot more flexibility wearing something like this, and we would be very thankful to see her doing her best to be flexible.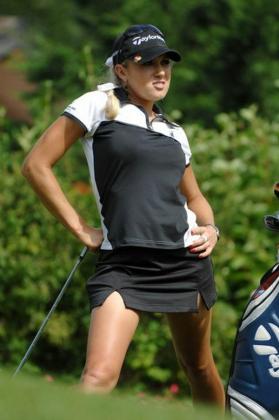 A true fan favorite for fans of female golfing, Natalie Gulbis has never worn anything as sexy or even as tight.
Ok, I take that back. She usually wears this exact outfit every time she hits the greens. Which is a good reason why we miss seeing her on television. She has to make some cuts before we get to admire that sexy figure again.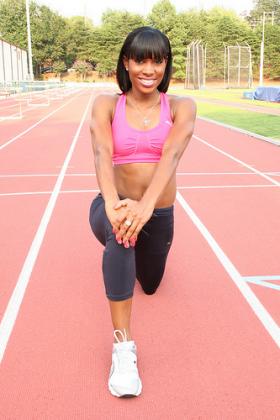 Most female athletes look good in street clothes but look like a train wreck in their sporting gear. They look like heaven when they have time to put on some makeup and comb the hair.
Shevon Stoddart looks good in any outfit or at any angle. She makes hurdling sexy and I never thought I would be saying that.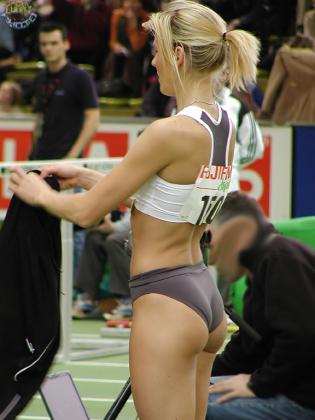 A long jumper is someone who can run really fast, jump at the exact moment they approach the take-off line and go as far down the lane as humanly possible.
Most of these women can run and jump for over 20 feet. Are you kidding me? Without the use of a rocket?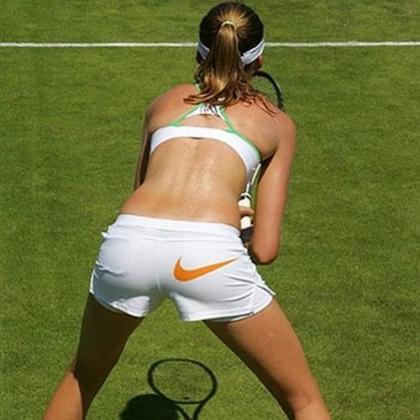 Daniela Hantuchova gets very little respect when discussing her looks. However, I am here to change your mind. She is not only one of the sexiest female tennis players still active, she is one of the better ones.
It is rare nowadays to have a talented tennis player that also has a supermodel look. Do the research. Check her out and tell me she is not one of the sexier female athletes today. Go ahead. I will wait.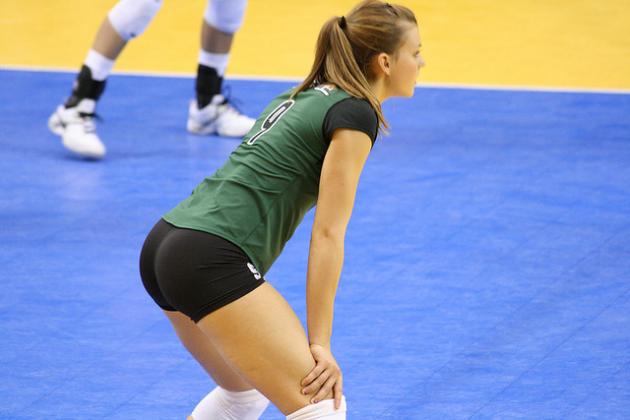 Whitney Tremain is a gorgeous woman. But she is here as a representative for all indoor volleyball players.
Have you watched women's indoor volleyball? I always feel like such a creeper at those matches, but it is not my fault. They are the ones in those skin-tight teasers.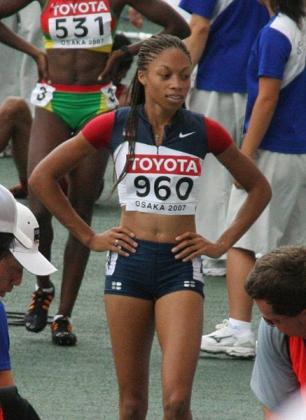 The no-brainer for me was to include female track athletes. They wear the tightest gear, and they all have amazing bodies. It came down to which ones are sexiest.
Allyson Felix made the cut with room to spare.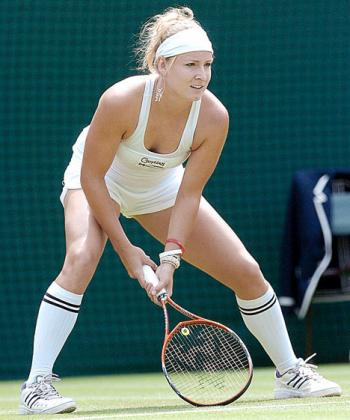 Bethanie Mattek-Sands likes to push the envelope of tight outfits. She has even worn a tennis ball dress one time that, as you can see from the link, is exactly what you thought it was.
She is not the best tennis player in the USA, but what she lacks in talent she makes up for in sense of style.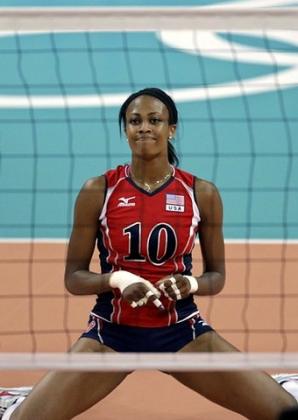 A few slides prior to this one, you noticed a tribute to indoor volleyball with the Whitney Tremain slot.
Kim Glass should also be included. She will be playing for Team USA in the Summer Olympics this year, so get that DVR ready to go.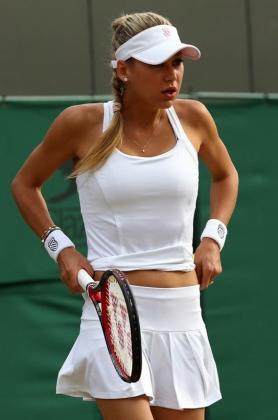 This goes out to all the haters out there that do not think Anna Kournikova deserves to be on this list, or think that she has been used a few too many times in my posts.
If she was not so darn beautiful and looked so flipping good in those tight sexy tennis skirts, maybe, just maybe I would reconsider. But until then, she is fair game, folks.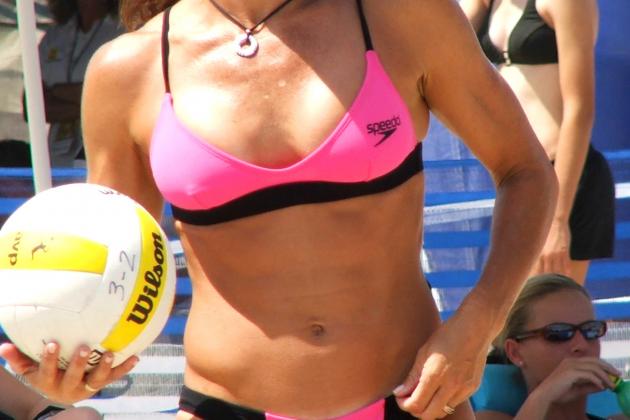 Elaine Youngs has been around the beach volleyball scene since 1997, but she has gone virtually unnoticed thanks to the duo of Misty May and Kerri Walsh.
Who do you think finished in third place behind Walsh and May at the 2004 Athens Olympics? Yeah, it was Youngs, the former MVP of the AVP.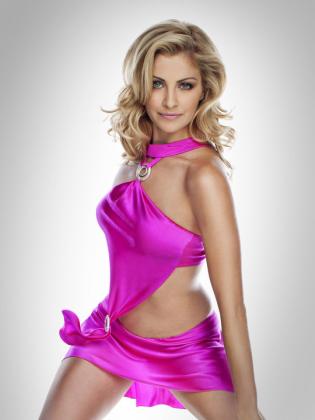 This outfit came out of nowhere for Tanith Belbin. She has always worn sexy outfits for her competitions, but this one had a different sense of style that made it unique.
She wore it for the Canadian reality show Battle of the Blades. When she performed in it, it was a moment that one could call a showstopper.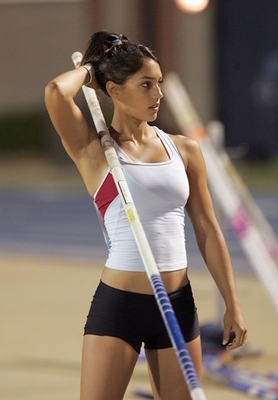 Someone once told me that there is a difference between being internet famous and being famous. Allison Stokke is internet famous and Angelina Jolie is famous.
Does it truly matter? For a woman that was made famous thanks to her clothes, I almost felt obligated to put her on top.