Australian Open 2012 TV Schedule: 5 Bold Predictions for Jan. 18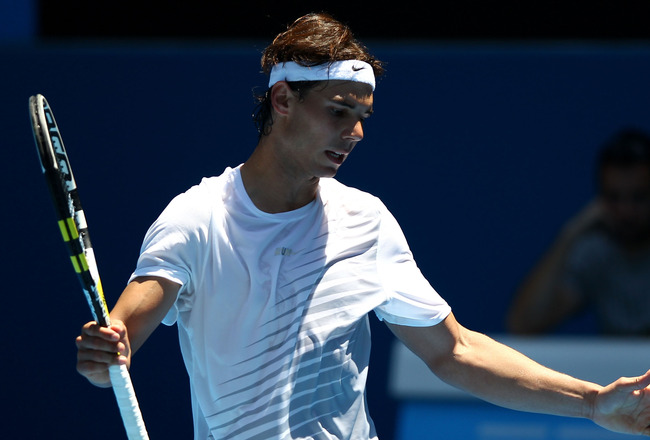 Clive Brunskill/Getty Images
The Australian Open moves into the second round on January 18th, and now the action starts to get interesting.
After having a look at everyone in their first-round matches, we see some good matchups and potential shocks in the making.
Here are five bold predictions for day three of the Australian Open.
5. Tomic To Blast His Way Past Querrey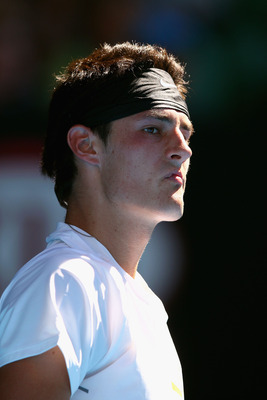 Ryan Pierse/Getty Images
Bernard Tomic and Sam Querrey will meet in the second round as two men in completely different situations.
Tomic is still on the rise as a younger player, while Querrey endured a huge downward slip in 2011 after a brilliant 2012.
Tomic will use home support to his advantage to smash his way past Querrey in double quick time.
A victory for Tomic is not such a bold prediction, but the Australian will win with plenty to spare, taking a straight sets win with Querrey failing to get past three games.
4. Cipolla Will Shock Lopez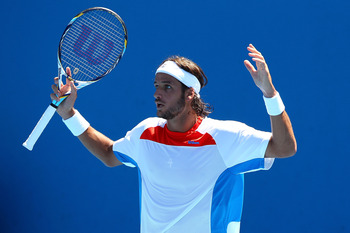 Mark Dadswell/Getty Images
Feliciano Lopez has broken inside the world's top 20 for the first time, but he won't be one of the last 20 standing at the Australian Open.
Faced with Flavio Cippola of Italy, Lopez could be on his way out as early as the second round.
Cippola battled past Nikolay Davydenko in the opening round to provide an opening day surprise, and he is capable of taking another big scalp tomorrow.
The Italian Cippola will be brimming with confidence and might just find himself in the third round after another five set thriller.
3. Wawrinka To Fall in Epic Fashion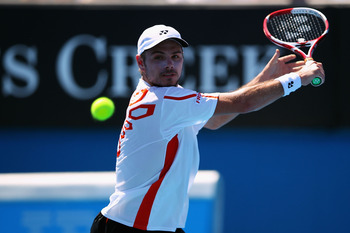 Mark Kolbe/Getty Images
Stanislas Wawrinka will come up against Marcos Baghdatis in the second round of the Australian Open.
Wawrinka has a far superior ranking and should come out on top in this one, but the rankings don't always tell the full story.
Baghdatis has incredible support in Australia, and will use this to his advantage when up against the No. 21 seed Wawrinka.
Expect Baghdatis to pull off a shock in this one.
2. Young To Crash out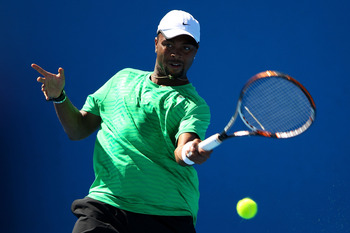 Mark Kolbe/Getty Images
Donald Young will go into his second round clash with Lukas Lacko as favorite, sitting more than 70 places above his rival in the rankings.
But after a difficult first-round tie for both, it will be Lacko who takes the most confidence into the second-round tie, and he will use that to push past Young.
Both men went the full five sets in their opening games, with Young battling past unknown qualifier Peter Gojowczyk and Lacko defeating the 28th seed Ivan Ljubicic.
Those matches will have dented the confidence of Young, while giving Lacko a timely boost.
1. Nadal Will Drop a Set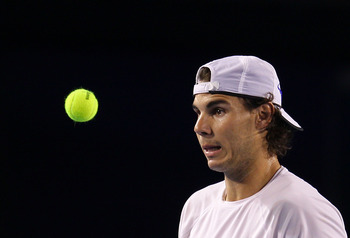 Scott Barbour/Getty Images
Rafael Nadal will make it through to the third round, that much is not in doubt. The manner of his progression is likely to raise a few eyebrows though.
His knee troubles are clearly still bothering him, and that could be enough for Tommy Haas to get a look in and take a set.
Haas may be a long way past his best, but his experience and ability will make things uncomfortable for Nadal.
Keep Reading