2012 NFL Draft Order: Which Top-10 Teams Must Target Defensive Stars?
January 16, 2012

Patrick McDermott/Getty Images
The 2012 NFL Draft will feature a lot of offensive players selected early, but several teams inside the top 10 will need to buck that trend and focus on defense instead.
Even though defensive players don't usually receive as much hype leading up to draft day, they are just as important to building a championship team as their offensive counterparts.
With that in mind, here are three teams that should upgrade on 'D' in the first round.
No. 6 Washington Redskins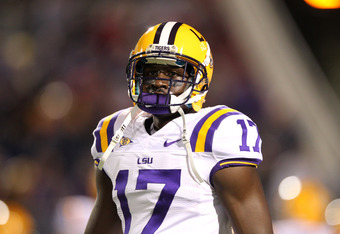 Joe Murphy/Getty Images
While the Redskins would love to acquire either Andrew Luck or Robert Griffin III with their first pick, it doesn't seem like a plausible scenario right now. Their quarterback play was brutal virtually all season long, but that position will need to be upgraded through free agency or later in the draft.
So the team's first pick should be used to find a playmaker who can make an immediate impact in the secondary. Washington intercepted just 13 passes this season, and that's simply not enough to make up for a poor offense.
Morris Claiborne of LSU would be the best option, with Alabama's Dre Kirkpatrick serving as a rock-solid backup plan. Both players had a boatload of success at the college level and shouldn't have much trouble making the NFL transition.
No. 8 Carolina Panthers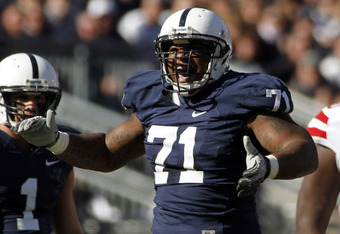 Justin K. Aller/Getty Images
The Panthers used their first pick last season to select Cam Newton. He went on to revolutionize the team's offense despite a lack of weapons outside of Steve Smith. They can only hope to hit a similar home run on defense in this year's draft.
One of the main reasons Newton was able to put up such gaudy stats was the team's porous defense. It's a unit that allowed 27 points and 378 yards per game, both numbers which ranked near the bottom of the league. In other words, reinforcements are necessary.
Right now the most likely candidate appears to be Devon Still. The Penn State defensive tackle, who has watched his stock skyrocket over the past couple months, would be a huge addition to help stop the opponent's running game.
No. 10 Buffalo Bills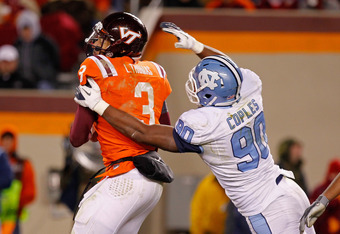 Geoff Burke/Getty Images
After a strong start to the season, Buffalo's defense fell apart down the stretch. The Bills stopped forcing turnovers, allowing the unit's many flaws to be exposed. Fixing those holes is the first step to ending the team's playoff-less drought, which is currently the longest in the NFL.
Getting more pressure on the quarterback is the team's top priority. The Bills were one of just six teams that finished the season with less than 30 sacks. Even more concerning is the fact no single player recorded at least six sacks.
The versatile Quinton Coples would seem like a perfect fit, especially since it's unclear what direction Buffalo will head under new defensive coordinator Dave Wannstedt. Coples has proven he can get after the QB, and that's all Buffalo should care about at this point.
Full list of picks courtesy CBS Sports.