Liverpool Transfer Options: 7 Potential African Targets
Phil Cole/Getty Images

Over the past few months I have set out on a mission to demonstrate that Liverpool should be shopping for players outside of the UK on the basis that there is far more talent to be had throughout Europe and other continents than there is within the UK, and that the price of said talent is far more appealing than the price for British talent.
Thus far I have covered Asia, North and South America and Germany. I believe those articles have demonstrated that the "Buy British" mentality is greatly flawed in terms of the talent available, as well as the financial aspect of buying and selling players.
I was asked if I could put together a list of potential African players that Liverpool could potentially target and initially I wasn't going to because I don't watch any African club football and to be quite honest I couldn't tell you who the best players in Africa are.
Having thought about it some more I decided that what I would do is put together a list of talented African players plying their trade in Europe who, in my opinion, would represent excellent targets for Damien Comolli and Kenny Dalglish.
Liverpool have not had many African players in the last 20 years, and those that have been at the club really haven't made the grade with the exception of the man in the picture, Momo Sissoko. Diouf and Diao are names that make Liverpool fans shudder and it would be understandable if Liverpool fans preferred to see their team avoid African players based on previous experience.
However, that would be doing a great injustice to a continent which is producing some of the most talented players in the world right now, many of whom are greatly underrated and available at excellent prices.
It's not just a recent thing either. Adebayor, Drogba, Eto'o, Yaya Toure and Essien are names which immediately come to mind when you consider great strikers or midfielders in world football. Those five followed on from people like George Weah, Nwankwo Kanu, Jay-Jay Okacha, and Abedi Pele who lit up European football with their wonderful skill for many years. That's not even mentioning many of the great African-born players who went on to represent European nations.
With the African Cup of Nations only days away I thought it was the perfect time for this article. I have tried to mainly focus on players I feel can make a big impact in the tournament, with a couple of exceptions. I also decided to stick with one player per country rather than just focus on two or three nations.
I hope you enjoy, and I also hope that this article will get you more interested in watching the African Cup of Nations because it really has the potential to be a fantastic tournament.
Oh and just to note, I'm classifying certain players as African by the country they represent rather than their place of birth.
Begin Slideshow

»
Current Club: Marseille
When you think of attack-minded African players you generally think about the excitement factor they bring to the game and the freedom with which they express themselves on the pitch and Andre Ayew certainly lives up to that stereotype.
One of the most exciting players currently playing in Ligue 1, Ayew is a naturally talented player who can play in multiple positions and will have the crowd on their feet multiple times per game. He's probably better on the right wing that anywhere else but he's certainly no slouch when used upfront or on the left.
There has been some talk lately of Liverpool making a move for his Marseille teammate Loic Remy but I really wouldn't be in favour of that deal and I hope it's nothing more than a regurgitation of old news as Remy did come quite close to signing for Liverpool when Roy Hodgson was in charge.
Spurs have also been linked to Remy although he has turned down the possibility of a move to the Londoners as he likely would prefer to move to a bigger club than Marseille should he choose to leave the Stade Velodrome.
Regardless, Liverpool should not, in my opinion, be looking at Remy. The Marseille player they should have their eye on is Ayew and failing him, they should cast an eye towards his younger brother Jordan who, as you can see here, is also a fantastic talent.
Current Club: Lille
Moussa Sow has been linked with Liverpool over the last few days and is quoted as saying that "Liverpool are a dream club." That's the type of thing I like to hear from potential signings and Sow is certainly an ideal signing for Liverpool right now.
He offers one of the things Liverpool desperately needs, the ability to put the ball in the net. And he offers it at a very good price if the £8 million figure being quoted is to be believed. Frankly, even if the price was £10 million it would still be a good price. I would certainly prefer to see Liverpool spend £10 million on Sow than on Jermaine Defoe.
With Joe Cole currently in great form for Lille perhaps he could be used as a make-weight in the deal which would see the Reds part with something between £5 million and £7 million plus the former England midfielder. Would anyone argue with a deal like that?
Sow is the type of striker who always finds himself in the right place at the right time and judging by the goals he has scored over the last two seasons, he must also carry a lucky rabbit's foot in his sock because there has been more than a hint of good fortune to some of them.
Liverpool could certainly do with someone who has a lucky nature about him because they have been anything but lucky when it comes to hitting the target this season.
Senegal does, of course, have two other strikers that Liverpool should be considering in Newcastle's Demba Ba and Papiss Cisse of Freiburg whom I mentioned previously here.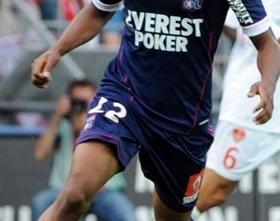 Current Club: Lyon
When people talk about clubs with great academies which produce a constant stream of quality players, the likes of Ajax, Barcelona, Liverpool, Manchester United and Arsenal are constantly brought up. One that is rarely mentioned is Lyon who really are right up there with the best.
The current Lyon squad boasts a number of incredibly talented players who have come through their own ranks and are set to be the backbone of what looks like being the next great Lyon team.
Sidy Kone is their latest gem, but unfortunately for Kone, he may never become a regular at Lyon because his path to the team is blocked by the fantastic Maxime Gonalons who I believe will form the French central midfield with Yann M'Vila for the next decade.
Kone therefore might be surplus to requirements and if he is, Liverpool should be knocking at the door to secure his signature. He's a fantastic talent with the potential to become one of the world's best defensive midfielders if he progresses as expected.
Cast from the same mould as Mahamadou Diarra and Momo Sissoko, Kone has the potential to become better than either of them and has already secured his place in the Mali squad at their expense.
Unfortunately I can't provide any video footage of him because he's only made one league appearance for Lyon and played only once for Mali, but from what I've seen of him at under-age and reserve team level I have no doubts about this boy.
Liverpool need a defensive midfielder and Yann M'Vila, as I have stated many times, is the ideal player for the Reds. But if they decide not to pursue him and are comfortably waiting for Lucas to return then Kone would be a fantastic signing as a player who could come into the club and develop behind Lucas for a year before taking his place in the team.
Just to say, I would also be very happy if Liverpool were to bring Momo Sissoko back to the club as I feel he's developed really well since leaving and would be a great addition to the current midfield.
Current Club: Valencia
Playmakers who work hard for their team are a rare breed, especially in the modern game where selfless team players are few and far between. Sofiane Feghouli is one of that rare breed however.
Born in France to Algerian parents, Feghouli made his name with Grenoble before moving on to Valencia in 2010. Since joining the Spanish giants he has had a loan spell with Almeria but has since rejoined his parent club and began to make his mark.
A player with good pace and excellent balance, Feghouli is adept at playing in either a wide role, or a central position where his clever passing can best be utilized. He's surprisingly strong for his size and rarely gets bullied off the ball which is an important thing for a player in the Premier League.
He declared his allegiance to the Algerian National team in October and while he has yet to represent them, I think he will play a big role in their campaign at the upcoming Cup of Nations where he should showcase his talent and land himself on the radar of a number of top clubs.
He reminds me somewhat of Ashley Young in both his style of play and a little bit in the way he looks, but I think he'll end up playing a central role for the majority of his career, whereas Young has been confined to the wings largely due to mismanagement.
Current Club: Montpellier
Every time a playmaker with French and North African origins comes along, comparisons are immediately drawn with the legendary Zinedine Zidane and this man is no different.
Like Zidane he was born in France to African immigrants and like Zidane he was born in Provence-Alpes-Côte d'Azur. Unlike Zidane, Belhanda's African roots lie in Morocco rather than Algeria and unlike Zidane he has chosen to play for his African suitor rather than France.
On the field, there are again similarities and differences. Vision, passing skills and dribbling ability are three things this young pretender shares with the French maestro. However, he is a lot smaller and a lot quicker than Zidane but doesn't possess the body strength that Zidane used to hold off defenders with ease.
In terms of his actual style of play, he's probably more along the lines of Eden Hazard and would be an excellent alternative for the Reds who are unlikely to land Hazard given the competition for his signature.
He has been loosely linked with Liverpool in the last few months and the quoted price of £11 million would certainly represent good value for money given his potential. There is an obvious comparison to make with a current Premier League player, and that's Adel Taarabt of QPR.
For me, Belhanda is a more talented version of Taarabt with a better attitude, but to be quite honest, I would take Taarabt at Liverpool because regardless of his struggles with QPR this season he's a very talented player with natural creativity and in the right team I think he would flourish. Taarabt on one wing and Belhanda on the other? Liverpool could do a lot worse, especially if they could sign the pair for less than £20 million.
Current Club: CSKA Moscow
Goals, goals, and more goals. That's what Seydou Doumbia brings to the table for any team looking to sign him. Since joining Young Boys of Switzerland in 2008, Doumbia has scored 102 goals in only 136 games for the Swiss club and his current club, CSKA, which is a staggering return.
There have been some reports linking him with a move to Liverpool but nothing truly reliable and the prices being quoted, generally in the £25 million range, are quite frankly too high for him at this point in his career.
In my opinion, £15 million would represent a more accurate value and I think he could probably be bought for that amount as CSKA are known to posture and demand high amounts before settling for more realistic prices as they did with Milos Krasic.
Doumbia has been called the new Didier Drogba but that's pretty misleading. Yes he's Ivorian and yes he's a goalscorer but that's just about where the comparison ends. I view him more along the lines of Samuel Eto'o in terms of his style of play and the frequency with which he scores goals.
Current Club: CSKA Moscow
Staying with CSKA, here's the one inclusion on this list that won't be displaying his skills at the African Cup of Nations.
Sekou Oliseh is the most talented player to have come out of Liberia since the incredible George Weah and while that's not really saying much given that the Liberian national team are pretty poor, this boy is pretty special.
When CSKA sold Milos Krasic to Juventus in 2010, many wondered how they would go about replacing him. The answer wasn't hard to find as they simply made permanent a loan deal that had seen them borrow Oliseh from FC Midtjylland for the previous 12 months.
He was very much an unknown quantity when he was asked to fill Krasic's boots but he's managed to not only replace him, he's largely outshone him.
An outrageously talented player with fantastic dribbling and crossing ability and a thunderous shot with his right foot, Oliseh has made himself a hugely important player for CSKA and it is largely down to him that Seydou Doumbia has been so prolific for CSKA. The understanding those two have built up really is impressive.
He's the type of player you might expect to just skate by on natural ability alone, but he's not that type of person. He knows the value of hard work and never gives less than 100 percent every time he's on the pitch. He's also not afraid to put his foot in which truly is a rarity for a player of his type.
If I was asked to compare him to a current Premier League star, I would probably say Nani but without the prima donna nature or frequent unassisted visits to the ground. I think he definitely has the ability to be just as good as Nani, if not better, within 12 to 18 months.