Carlos Tevez and the 15 Biggest Transfer Disses of All Time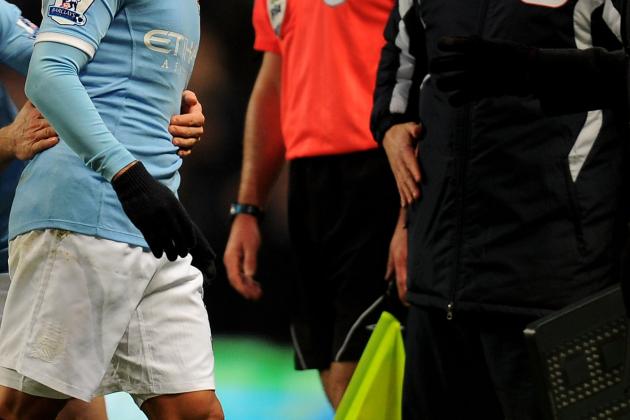 Clive Mason/Getty Images

The transfer window has now been open for almost three weeks and Carlos Tevez has been at the center of many of the bizarre transfer rumors that have gone on for the past several weeks.
Tevez of course infamously dissed Manchester City by refusing to come in off the bench as a substitute against Bayern Munich in the Champions League. It is rumored that Tevez could join the likes of Paris Saint-Germain or Inter Milan this winter due to the falling out that he had with the club.
The falling out was certainly due to the fact that Tevez essentially "dissed" the club by making this move.
Here are 15 of the biggest disses that the transfer window has seen.
Begin Slideshow

»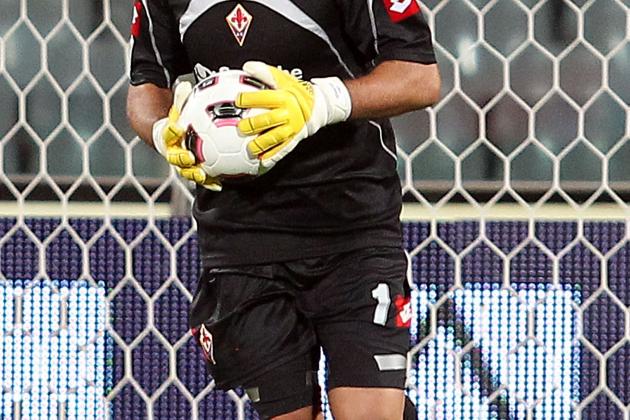 Gabriele Maltinti/Getty Images

Sebastian Frey is one of the most underrated goalkeepers in the world and he found himself on the move last summer when he transferred from Fiorentina to Genoa.
After making his move, Frey went on the offensive about his old club, saying the following:
"I hope to never again see football terms like 'loving the jersey' or 'the flag'. My own story has proved that these concepts are often used just to create a narrative.''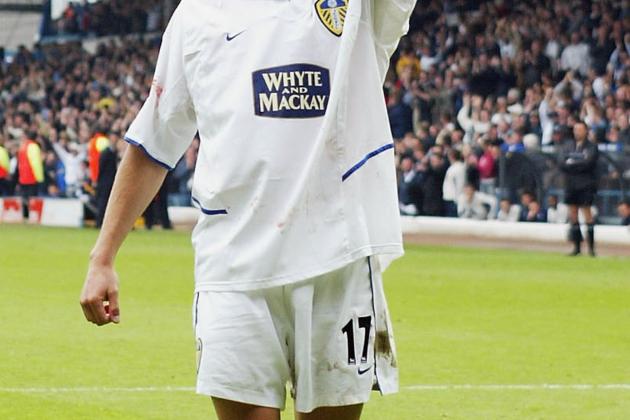 Laurence Griffiths/Getty Images

Alan Smith was a legend for Leeds United back when he was with the club during the early 2000s. However, Smith was forced to leave the club due to the financial problems that Leeds was suffering from.
So what did Smith do? He moved to arch-rival Manchester United, where he became a key player for several years.
What made this transfer so shocking was that Smith previously said that he would never play for United.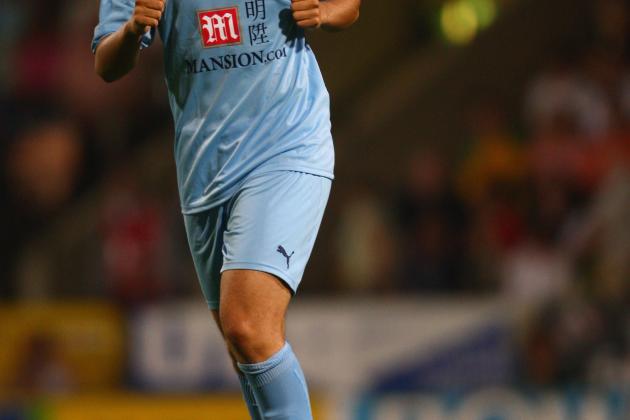 Jamie McDonald/Getty Images

Adel Taarabt is now part of a QPR side that is desperately trying to avoid relegation. However, Taarabt did leave a parting shot to his former club, Tottenham Hotspur in 2008, saying the following:
"The big mistake was to sign for Tottenham and not go to another club when I first came over."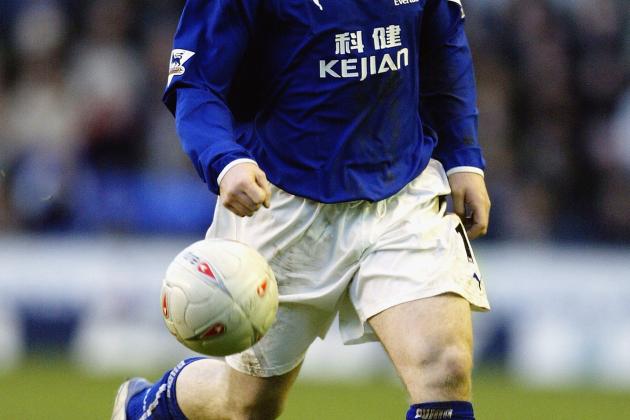 Alex Livesey/Getty Images

Wayne Rooney is one of the biggest talents that England has ever seen. Rooney went through Everton's youth academy with flying colors and eventually starred for the Toffees from 2002 through 2004.
Rooney had a very close link to the club, but he also wanted to play in the Champions League, something that Everton could not give him.
So Rooney was transferred as a teenager to Manchester United, something that Everton fans have disapproved of due to Rooney's deep connections to the club and the fact that he wore a shirt saying "Once a Blue, Always a Blue" when he was a youth player at the club.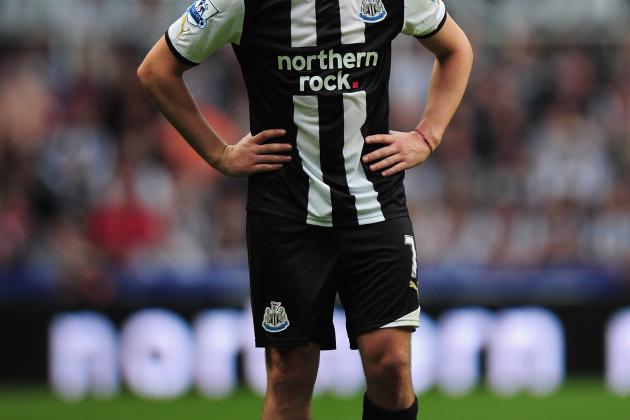 Shaun Botterill/Getty Images

To say it simply, Joey Barton is one of the most controversial footballers in today's game. He has gotten arrested, publicly voices his opinions on Twitter and is known to be a dirty player.
In what should not be a surprise to anyone, Barton had gotten controversial with his old club Newcastle before his transfer last summer.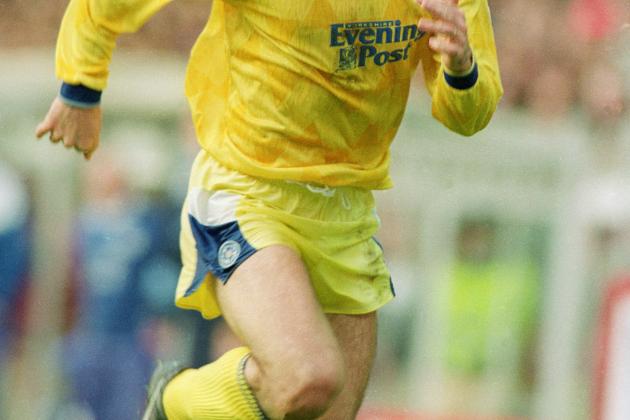 Shaun Botterill/Getty Images

Eric Cantona may not have directly disrespected Leeds when he left the club back in 1992, but his actions spoke louder than words.
Cantona left Leeds in a relatively cheap transfer and went on to star with Manchester United, becoming one of the greatest players in the club's history in the process.
Meanwhile, Leeds have yet to win the league since Cantona left.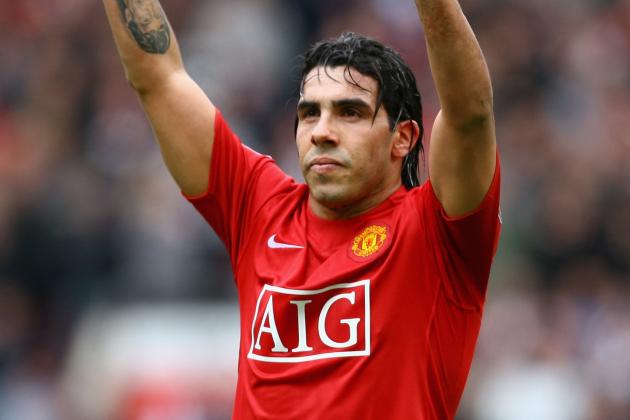 Alex Livesey/Getty Images

In his short two-year stay at Manchester United, Carlos Tevez was one of the best players at the club. Even though he was often out of favor to Dimitar Berbatov, Tevez was still a key striker who helped the Red Devils advance to the Champions League final twice.
However, Tevez decided in the summer of 2009 to move to arch-rival Manchester City, the first player to make a move similar since Terry Cooke did so in 1999.
Denis Doyle/Getty Images

Sergio Aguero is an emerging striker in football. However, the Argentine international got a parting shot from Atletico Madrid's president Enrique Cerezo.
Cerezo told the media the following:
"I am still asking what we did to be treated like this. I spoke with him before he went to the Copa America and we were surprised as we didn't expect him to leave."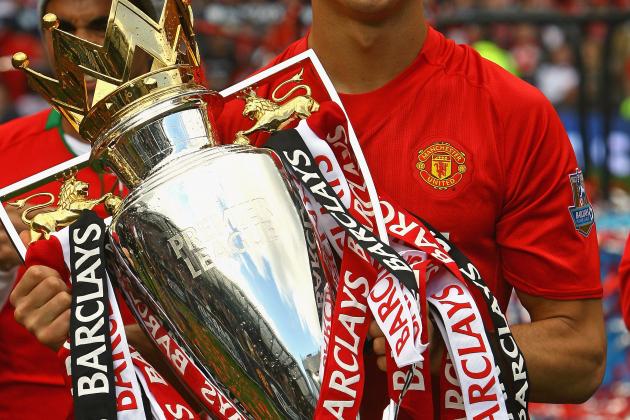 Alex Livesey/Getty Images

Cristiano Ronaldo was one of the greatest players that the Premier League has ever had in its ranks. Yet Ronaldo found himself criticizing the EPL back in 2009 after his move to Real Madrid.
Ronaldo was quoted as saying this:
"The Premier League is a very good competition, but I think that the Spanish league is going to have a little more quality because of the players that are arriving. Both leagues are going to be very good but I think that with Florentino Pérez's signings, the Spanish league is superior to the English."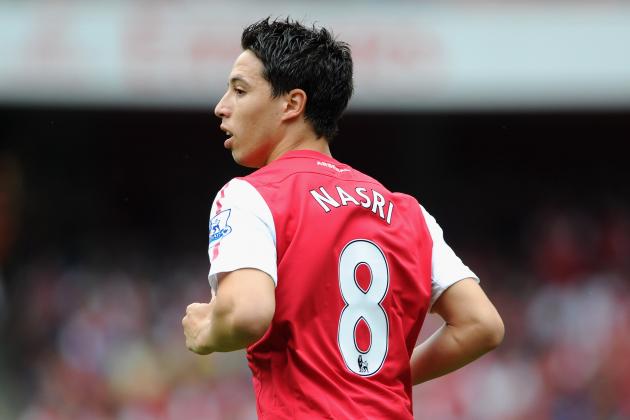 Michael Regan/Getty Images

Samir Nasri is already a star in the Premier League and earlier this season he was able to secure a move to Manchester City.
After completing the move, Nasri allegedly back talked the fans of Arsenal, saying this:
"Man City fans are passionate and remind me a little of Marseille.

Arsenal have good fans, but they are not as passionate since they moved from Highbury.

I remember when we played against Man City and lost 3-0 and the crowd were amazing. That's what I want."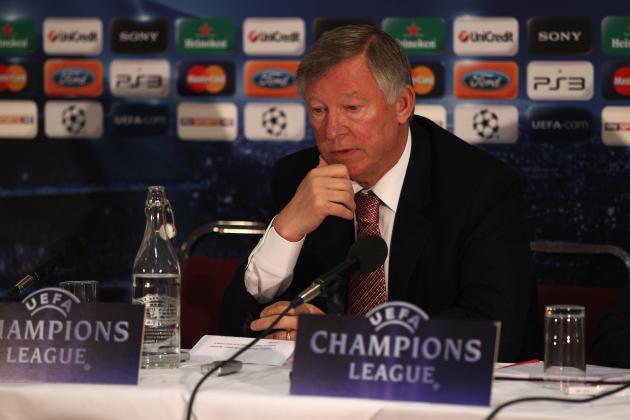 Alex Livesey/Getty Images

When it happened back in 2010, it was a rather stunning development that Wayne Rooney planned to move from Manchester United and join a club where he had a better chance of winning.
This of course led to Sir Alex Ferguson having to read off Rooney's request to the media and sparked transfer rumors at a time in October when transfer rumors are rare.
Rooney went on to sign a massive contract contract extension with United, but what he did has not been forgotten by United fans.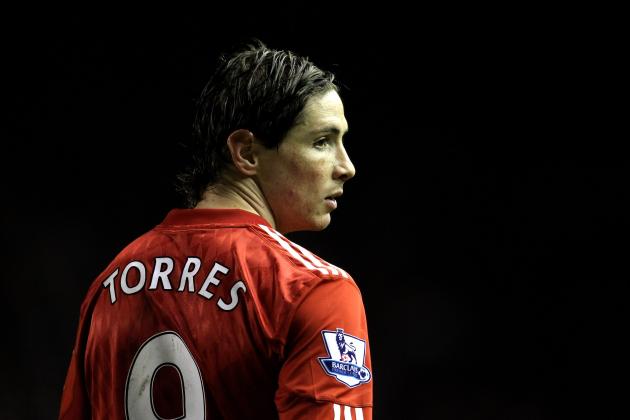 Alex Livesey/Getty Images

Fernando Torres was a fantastic player with Liverpool. However, Torres decided to leave Liverpool in a cloud of smoke by handing in a late transfer request and moving from Liverpool to Chelsea on the final day of the winter transfer window in what was the richest transfer in English football history.
After making the move, Torres said this in an interview after his transfer:
"It's always very tough to play against Chelsea, they are one of the biggest teams in Europe, always fighting for everything. So after that there is no more to look forward—it's the top level and this is the target for every footballer. To play in one of the top level clubs in the world and I can do it now, so I have to be very happy, as I am."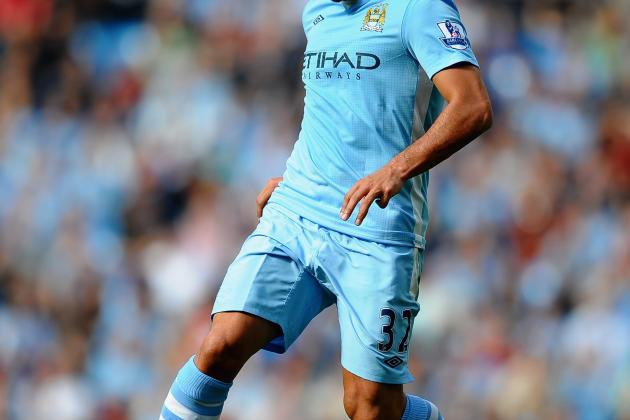 Laurence Griffiths/Getty Images

It has become extremely well known over the past few months that Carlos Tevez wants to leave Manchester City. Even though he has been a star at the club, he clearly is unhappy with his situation and wants out.
Tevez took things to the next level back in September when he refused to come in as a substitute against Bayern Munich in the Champions League. Tevez's actions have caused him to not play for the club in the last four months and will likely have him out of Eastlands by the end of this January.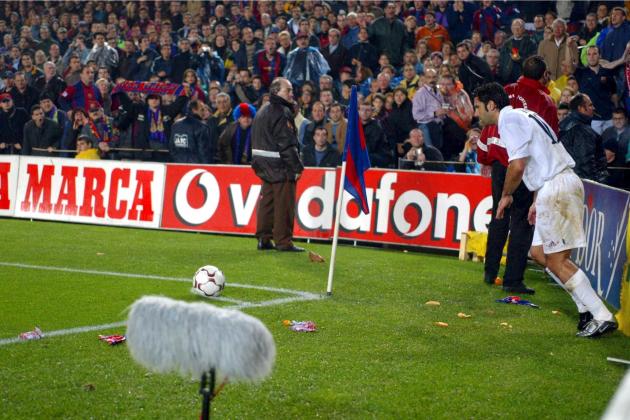 Getty Images/Getty Images

Luis Figo was one of the best footballers in the world when he left from Barcelona to Real Madrid in the summer of 2000.
When Figo returned to the Camp Nou for El Clasico two years later, it was obvious that no love was lost between the player and Barca's fans.
Fans threw a variety of objects onto the pitch when Figo took a corner during the match, including the head of a pig, which you could see underneath the "d" on the Vodafone sign.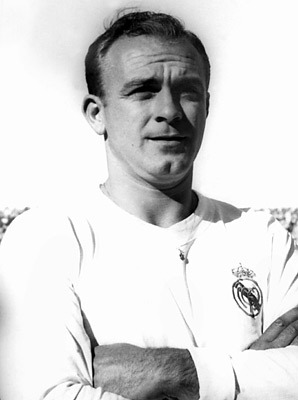 Alfredo Di Stefano is one of the greatest footballers of all time. However, the Argentine-born player was supposed to join Barcelona on a transfer back in the mid-1950s, but because he wasn't registered to play for his previous transfer fell through, the transfer was cancelled.
Instead, then-president of Real Madrid, Santiago Bernabeu, decided to allow Di Stefano to join the club, which enraged Barcelona.
To this day, Di Stefano is considered to be the greatest player in Real Madrid's history.
Follow me on Twitter @Andrew_Jordan