Cincinnati Football Recruiting: 5 Things Missing from the Bearcats' 2012 Class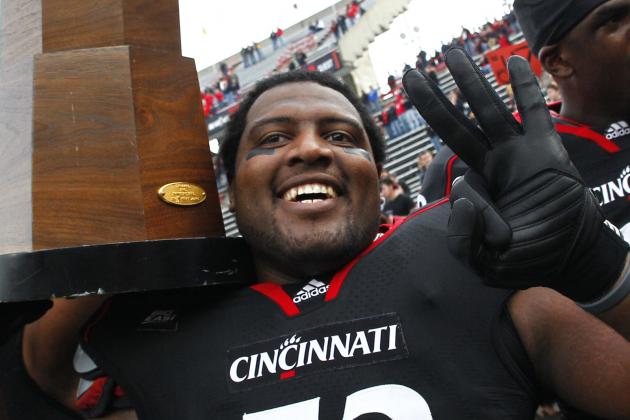 Tyler Barrick/Getty Images

With National Signing Day now just over two weeks away, the Cincinnati Bearcats recruiting class has started to take shape, and it is quickly turning into their best class of all time.
Cincinnati has certainly filled some holes and has some commitments from recruits who are certain to make an immediate impact.
While they do have some key commitments, they are certainly looking to shore up a few more positions before signing day comes and goes.
Here are five things missing from the Bearcats 2012 recruiting class.
Begin Slideshow

»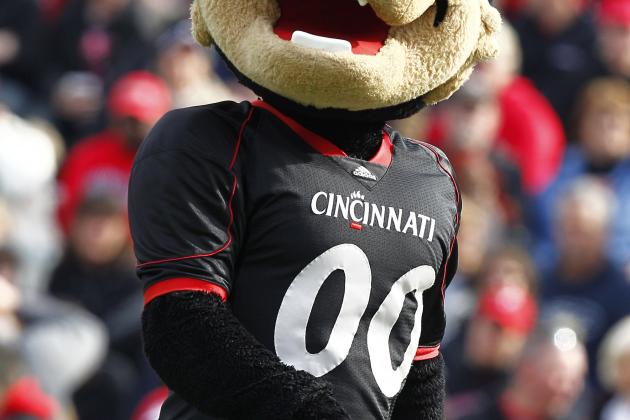 Tyler Barrick/Getty Images

Even the Bearcat mascot would be in amazement if Cincinnati signed a 5-star recruit, but we all know that is highly unlikely to happen, at least in the near future.
A 5-star recruit is something Cincinnati has never had, and while it may happen some day, this is not going to be the year for that.
Maybe someday Butch Jones can wrangle one in and convince one of the nation's best to come to Clifton.
For now he will have to settle for mostly 3-stars and the occasional 4.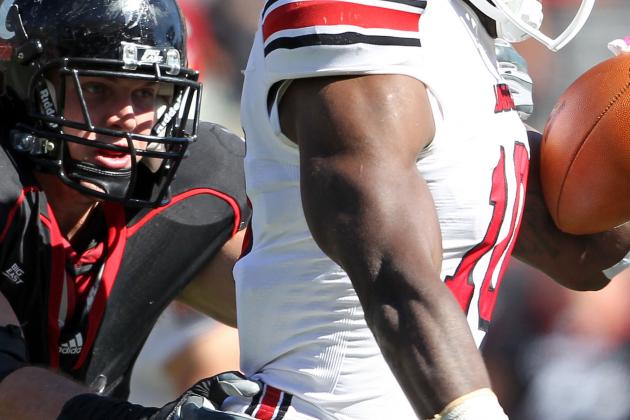 Andy Lyons/Getty Images

The Bearcats graduate both of their defensive tackles, Derek Wolfe and John Hughes.
Both are likely headed to the NFL, and Cincinnati will need to fill their big shoes.
While they have some younger players who could step in, they do not yet have a commitment from a defensive tackle.
That may be something Butch Jones tries to shore up in the coming weeks.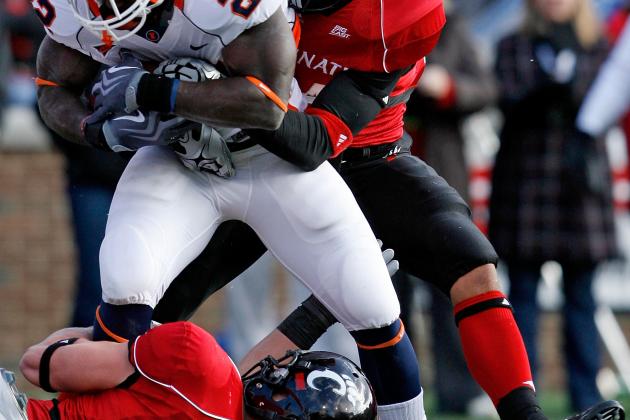 Andy Lyons/Getty Images

As in recent years, the top three or four players in the Cincinnati recruiting class are all on the offensive side of the ball, including two running backs, a wide receiver and a quarterback.
With only one 4-star recruit committed so far, Cincinnati does not have a stud coming in on the defensive side of the ball.
While there are more than enough talented players, including some impressive looking linebackers, the class is missing a defensive stud who can step in right away.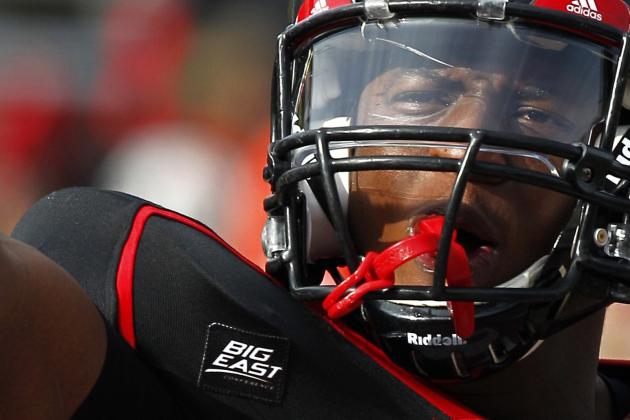 Tyler Barrick/Getty Images

Even though Cincinnati returns both their defensive ends, Dan Giordano and Walter Stewart will be fifth-year seniors as will backup Brandon Mills.
Clearly there will be a hole to fill after the 2012 season.
While there are a few defensive ends that are committed for 2012, there is not a top-notch pass-rusher who will be ready to play in 2013.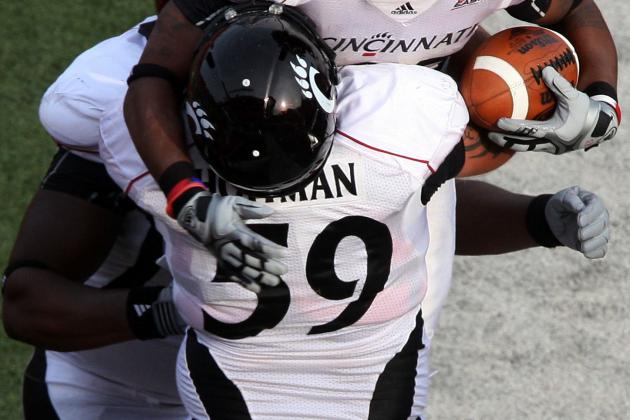 Jim McIsaac/Getty Images

The Bearcats lose three starters on the offensive line, and the recruiting class only has two commitments, neither of which are very highly rated.
Hopefully they can come up with something big in the coming weeks, or the depth that they have had at that position over the past few years will continue to disappear.
They do have players ready to step into the starting role, but their spots need to be filled quickly with incoming recruits.