NASCAR Sprint Cup Series: Who's Where in 2012 (Part 6)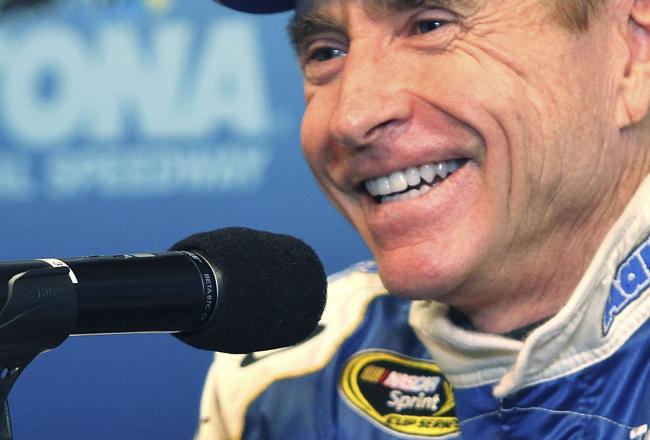 Mark Martin
Jerry Markland/Getty Images
Racin' with Russ—each year at this time, I dive into the many driver, crew, sponsor and paint scheme changes for next year. I'll also throw in my predictions how well the various combos will fare. Either take some notes or save these articles to keep up with the many changes.

Car No. 55—Mark Martin—Michael Waltrip
The senior statesman of Sprint Cup competition, Mark Martin returns to action in Toyota for MWR in a 25-race schedule for the next two years. Sharing the rest of the year's runs will be his boss Michael Waltrip who will compete in what else, the foot-to-the-floor-turn left races at Daytona and Talladega. The only kind of races he has ever won.
Martin comes over from Hendrick racing where he had a so-so season, but you can never rule out this wily veteran to get the job done. He's easy on equipment and a great spokesman. Long time sponsor Aaron returns to back the two veterans. Results? I'd predict a number of top 10's, but a visit to victory lane could be far fetched.

Car No. 56—Martin Truex Jr
Truex Jr returns as one of Martin's teammates after finishing 18th in points with a dozen top 10's to his credit, a pole and won nearly four million dollars. His famous sponsor NAPA returns to sign the big checks with Chad Johnston calling the shots.
Truex is at the end of his contract term after this season, so he'll have to step up his game in order to retain his seat for the immediate future. I see much of the same as last year—some signs of speed, a few top 10's, but a blank in the win column and no shot at a Chase berth.
Car No. 78—Regan Smith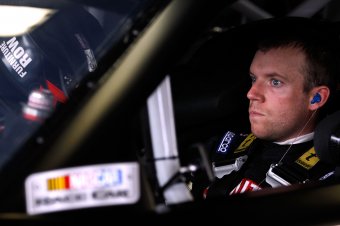 Regan Smith
Todd Warshaw/Getty Images
One of the most underrated drivers on the circuit, Smith will definitely be back with this Furniture Row outfit setting up their Chevrolets for the long haul. They finally broke into the win column last year thanks to perseverance by the team and guidance by crew chief Pete Rondeau. To have Earnhardt-Childress horsepower and technical help doesn't hurt. I wouldn't be surprised about this group celebrating in the winner's circle once again, but no shot to get in the Chase.
Car No. 87—Joe Nemechek
Nothing is set in stone for this start-and-park combo, yet earning nearly three million dollars for doing so is nothing to sneeze at. This veteran race just loves to compete, but landing a seven figure sponsor seems to elude them.
Car No. 88—Dale Earnhardt Jr
This fan favorite has signed a lengthy contract with Hendrick Racing despite not having won a race in nearly four years. Had he not been so marketable, he'd be driving a cab near the racetrack instead of earning millions for being uncompetitive. Yes, he made the Chase, but did nothing with the opportunity. One pole and a dozen top 10's do not make a champion or even close to one.
Steve Letarte returns to the controls as does Army National Guard and Diet Mountain Dew with nine figure backing. I really don't see much of a change this year except he'll finally land in victory lane.

Car No. 99—Carl Edwards
Last year's runner-up is back with bells on and is one of the leading candidates to land that first title. The recent announcement of the personable driver bailing out of the Nationwide competition could help in that direction. While 2011's stats were impressive with three poles, one win, 19 top five's and an impressive 26 top 10's, it wasn't enough to beat Tony Stewart.
Edwards was consistent enough, but will have to step up those bonus points and checkered flags to have a shot at the title. Having Fastenal, Best Buy, and UPS among others will help expand their Roush-Fenway Ford resources. Results? I'll go ahead and pick Carl as the 2012 Sprint Cup champion. He's finished as runner-up twice and I feel he's learned his lessons well.

From Rumorville
It appears that Front Row Motorsports will announce this week that David Ragan is part of their three-car lineup. The other drivers and sponsor news will arrive shortly as opening day is just around the corner. Tony Stewart is contemplating giving Danica Patrick his points from last year, so she has a guaranteed spot for the first five races. More silver platter stuff. That's it for this week.
Next week, RWR will take a brief look at Who's Where for 2012 NASCAR's Nationwide series, along with more racing news from around the globe.
This article is
What is the duplicate article?
Why is this article offensive?
Where is this article plagiarized from?
Why is this article poorly edited?